Hiya dblchinis!!!
Ok this camwhore shit is getting flooded with cobwebs already!
so here I'm today, updating my precious posession Miss Camwhore City© album 6.
Wow... I didn't know I've brought u dblchinis through,
album
1
,
2
,
3
,
4
,
5
!
freaking 5 albums can!!!
Think when we reach the 10th issue we can go for a champagne celebration. haha!
Anyways, here it goes~
I've taken this pic sometime ago & I'm loving the cinnamon hair bangs!
This style is really easy to achieve n it kinda makes u look a wee bit cutier.
Promise.
Anyways I lined my bottom waterline with pearl pencil to open up the eyes a little.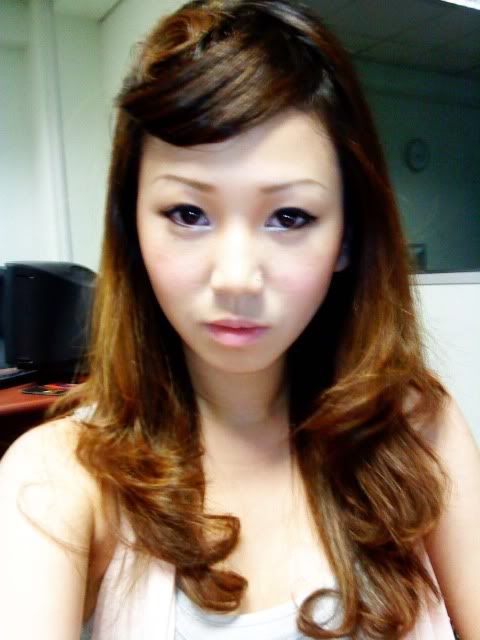 If u duno what I mean, u can check out the tutorial here:
Next,



This is just a back poof hairstyle featuring the vintage looking dress.
Not much on the dress but u can see the subtle roses printed.

Well well well.... what's this?

The photoshopped image on the right is done Emma Jacobs in my previous post found
here
.
I previously tweeted that my eye bags are really deep n dark so she photoshopped my pretty! & of course she added a little zest of dreamy effect onto the foreground, awesome isn't it?
I've been practicing michelle phan's tutorial! Really!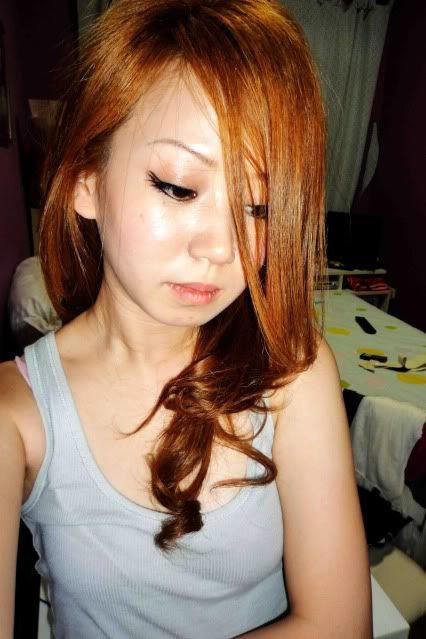 This the double lines eyeliner featured in her video!
PRACTICE DOES MAKES PERFECT!

Last but not least, latest n most recent picture with blue eyeshadow.

- Posted using BlogPress from my iPhone