I'm madass crazy about dolling up at a tender age. It doesn't help even my mum tries to stop me from turning into a vanity pot.
This is not me but real cute isn't it?

Thanks to all my AUNTIES, all 7 of em.
They are too overwhelmed with having the first niece in their lives, they had to put me through torturous experiment of major fashion error. My finale piece would end up like traffic light at accompanied with red saucy hot lips Somewhat like this:
Putting myself through Fashion education, I've learn e aspects of colours, theories behind the fashion market.
However, my forte still lies within makeup.
Although I'm not a professional by hand, be it having a cert or going through trainings. I've learn tons from a virtual place. 'Youtube'
& magazines gave me awesome helping hand as well. I would spend loads of time studying the look on e model, to create a piece for myself.
I don't hold just purely 1 look in position & slam in it on forever. I like how I outrun myself, from time to time picking up those brushes & simply doodling it on my face.
I seriously have low tolerance for shabby look & strongly believe these girls look should b sentence to 10 years jail term with the exception of my mum.
Oh well... anyways... I've compile some looks during the past week. yea, go ahead, take a look.

Warning:
SUBMERGE URSELF INTO 'CAMWHORE CITY
'
||
||
||
||
||
||
||
||
||
||
||
||
||
||
||
||
\/
\/
\/
\/
\/
\/
\/
\/
\/
This is kinda like a everyday look.
Just blusher, eyeliner, mascara.
& a headband.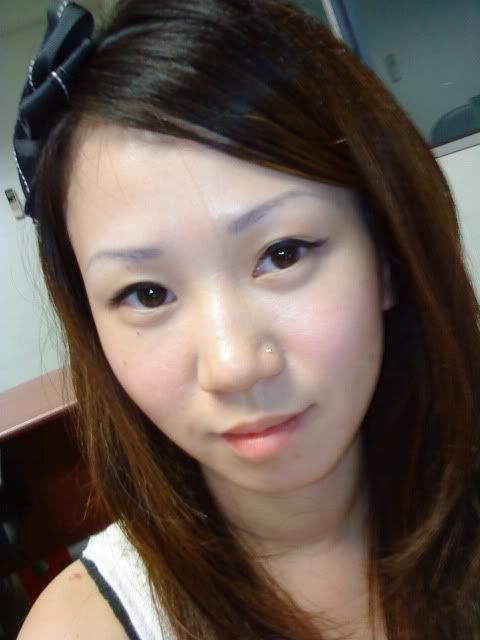 The party look.
When the club's ready for me.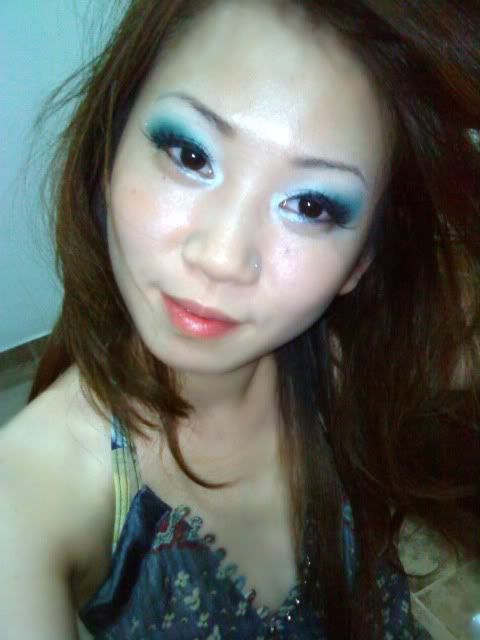 The mad flower fairy look.
I'm obsessed with flowers.
The oh so special but not so special look.
With yellow highlights near my tear ducts.
lol! tata!!!