u dblchinis are just waiting for the 'me' pictures like every single day right?
okok...less speech about me
and
more about this sweet lass '
Emma Jacobs'
aka Ms forever lost
She, photographer & an aspiring graphic designer from Belgium volunteered to help me with my latest header and asked me to snd her a couple of my shots.
I had a tough time picking out the bestest picture coz I'm too shameless to say I like them all! *slaps ownself*
And....
These are the nominees
||
||
||
||
\/
™
Pic 1
Canvas title: Sleeping dblchini.
Bid Value: pls bid from $5000 onwards
Description: Check out those falsies! From Diaso, very durable & strong~!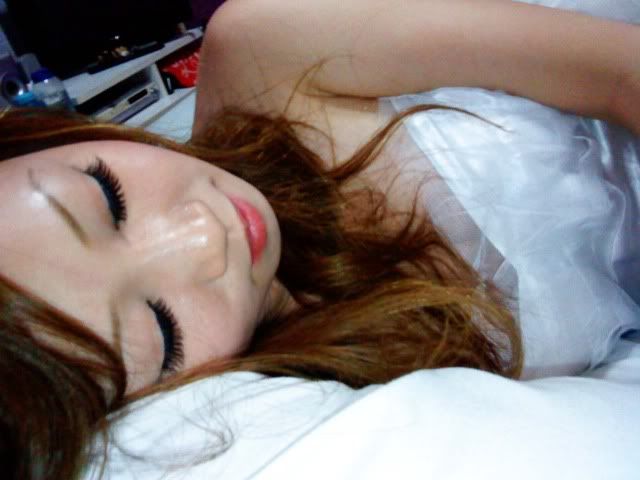 Pic 2
Canvas title: awake dblchini
Bid Value: pls bid from $10,00 onwards (open eyes, c more eyemakeup so more expensive)
Description: I really dunno what to say.... I'm so blardi vain...
& so
I picked the winning pic!
Actually Pick who also no use, coz is all m
e!!!
HAHA!
Final Pic
Canvas title:
camwhore dblchini
Bid Value : Priceless (seriously where can u find another dblchin?)
Description: camwhorerest photo frenzy of 2010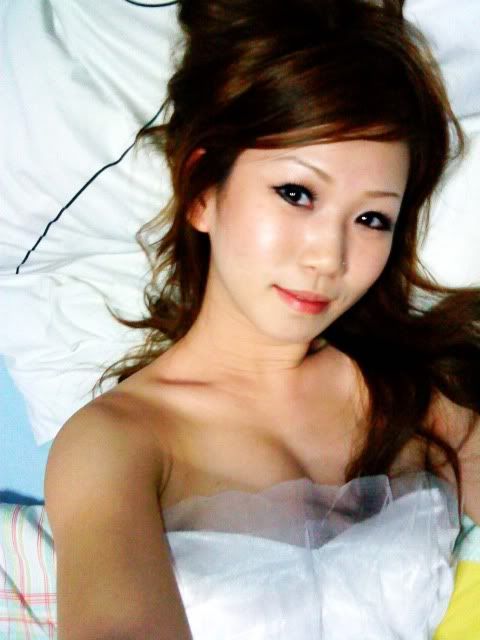 &
so she did a couple of options with my photos.
Luckily she never use this as a talisman to ward off evil.
how awesome is that!?!
Lets get down to the various choices she did:
*WARNING!!! SPOILER ALERT *
I'm really sorry to say this but pls take note that if u have the intentions of visiting my sanctuary b prepare to choke dead with my camwhore images. They are like everywhere around Camwhore City ©.
But of course, I've no intentions of literally causing u death.
Option 1
Missforeverlost embedded faint polka dots in the background.
I love it though but... Is not as blossomed as the next one.
Option 2
Floral petals accompanied.
This is really pretty BUT, the size is a little ......far too small.
With minuscule figure hanging as such, how to let u dblchinis digest right?
And so....
She BLEW Up my Face EPIC
&
I'm totally in love with it oredy.