Hiya dblchinis! I have now taken u through the 4th episode of my Camwhore City © album!
*pops champagne*
Wow, I cannot even believe having to take such awesome self-sick photos!
*pops champagne again*
Ok I'm sucha bitch. but nvm...
Just remember, I never try to post shitty photos.
Even they are shitty I'll try by best to let them look shitless.
Oh yes, this is an album of photos that has a couple of series inbetween.
It means, I'll b posting a few camwhorer shots with series of the same look.
so, when u c my face pls hold ur orgasmic screams till the end .
Be it good or bad.
photoshoot with
MyMagicCloset
Paired up ur hair with a matching headband if u r dressing in black.
This will definitely brighten your look.
Sultry & sweet.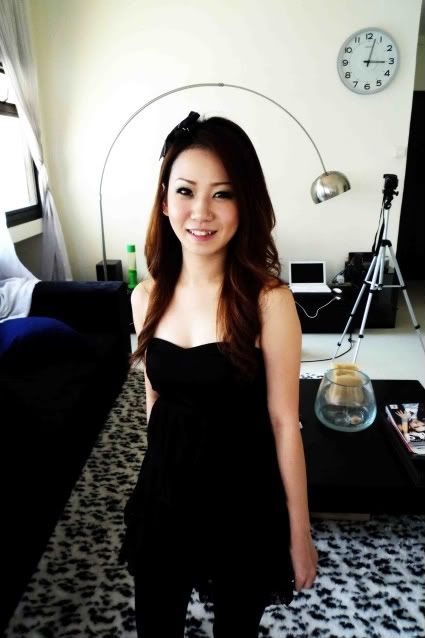 Pic of me in another outfit.
This time I'm not wearing any headband or accessories as the outfit has a hugeload of colors.
U can catch it
here
I thought of doing this tutorial sometime somehow.
A match-up with big bow head band & the tucking-in of your hair ends, making it seemingly shorter.
U might even look like a bit of Alice(in Wonderland) in such shots.
U might have seen this from my previous post.
But I just wana show u the cutesy nail colour I have on.
I bought the cute red polish from faceshop
&
dotted them with a dotting tool.
pale pink Colours that created the dots are from Diaso.
Do Use a dotting tool, It'll definitely b much more precise & neat on the spots.
If u want me to show how it is done, pls do leave a comment below. I'll definitely do a separate post on this.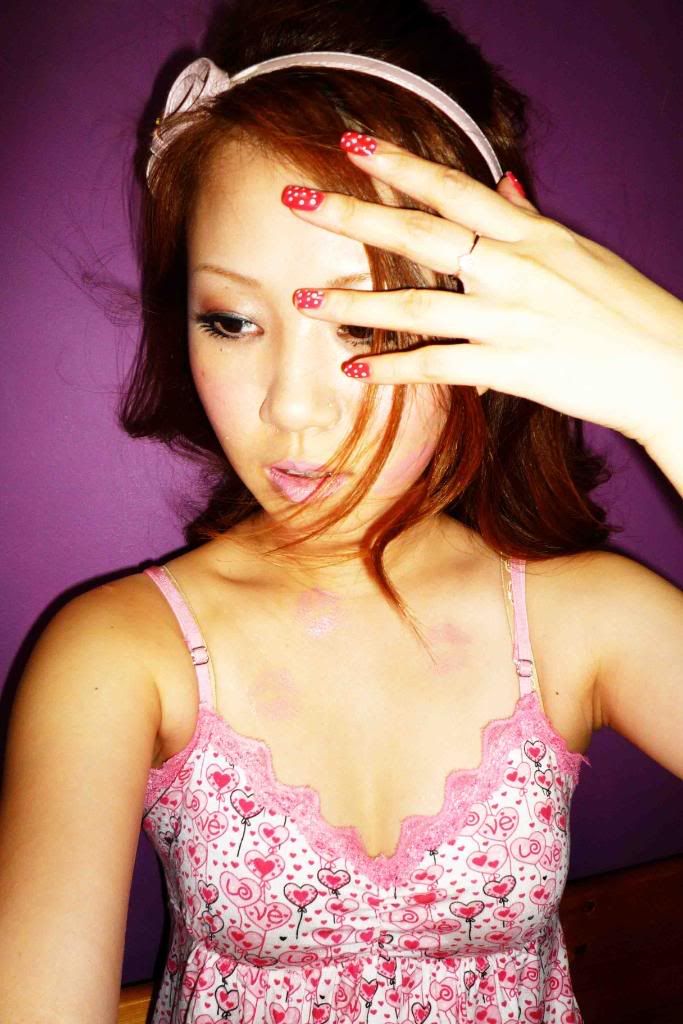 Oh yes, if u notice, I've faint kisses all over my chest.
The are the lipstick marks from my bf...I just wana create the pink mood.
n maybe a little peck on the lips too.
Ok... the below pics are purely for camwhore purpose only.
I've drew my top n bottom lash with felt liner from Maybelline.
& corrected my brows to match my newly coloured hair, an extremely light shade of brown.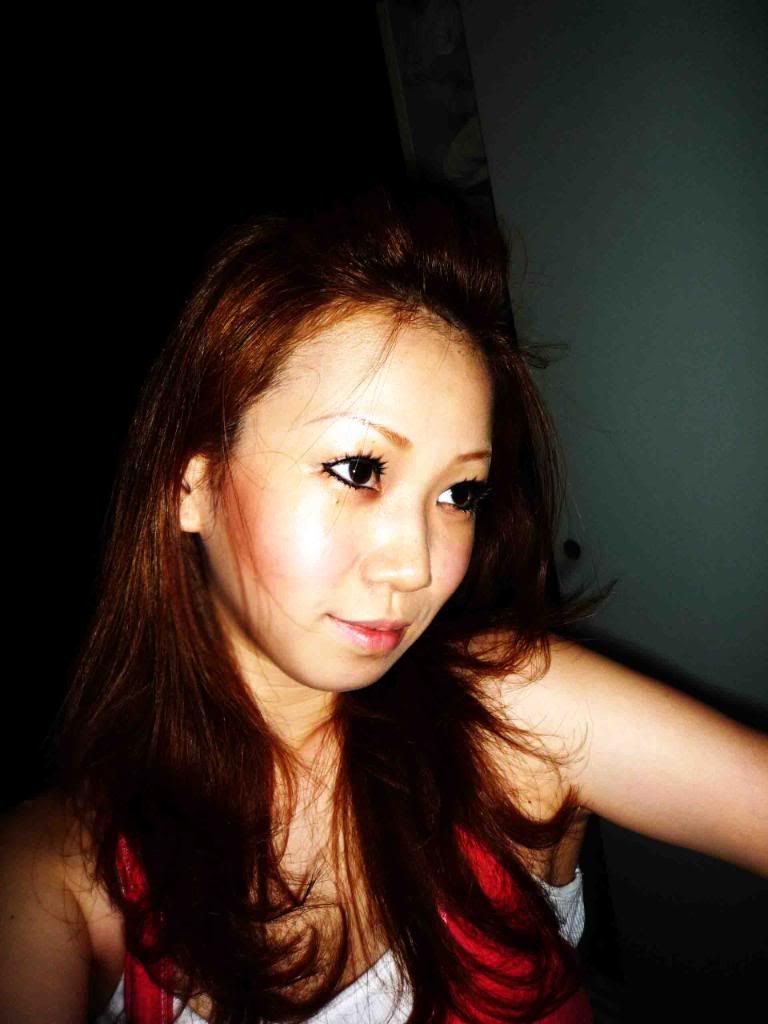 Last but not least.
Give ur eyes a little Glimmer by adding on blue eyeshadows.
Do not overpower the bottom lashline
U do not want to end up too drama.
Pls ignore my outfit, that is part of my sleepwear.
TOODLES DBLCHINIS! Till then~!