Hiya dblchinis!!!
Sry for the lack of updates! Thousand apologies *psst I know u'll forgive me...
Got an invitation to Benefit event a day before my
surgery
I was feeling a little jittery beforehand thus didn't really behave like my wacky self that evening.
But nevertheless the event was a success & I get to decorate 2 muffins!
When I first got there all see was girls working hard on decorating their muffins!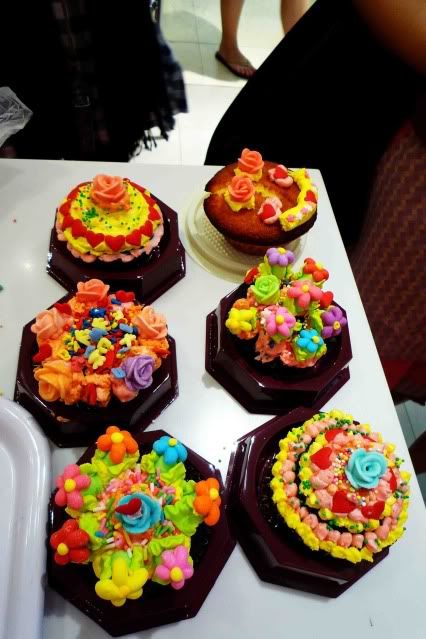 Wah sey I thought to myself is this a cake making session or making up session?
Well.... Is the best of both!!!!
First u get to makeup then u get to do cake making!
yay!
So let get started with working on the faces~!
Tools laying all over
I'm pratically drooling over the benefit brushes
And guess who?
Silver
THE superSTAR!!
awesome n chio la
Vote for her on Singapore blog awards if u haven't!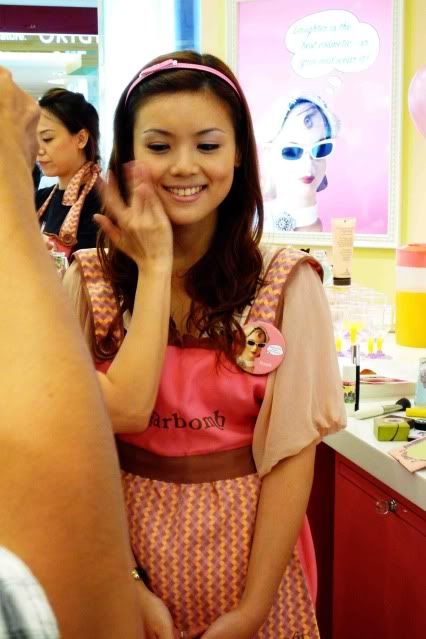 Though I'm not a huge fan of balloons but these little things really perks the atmosphere!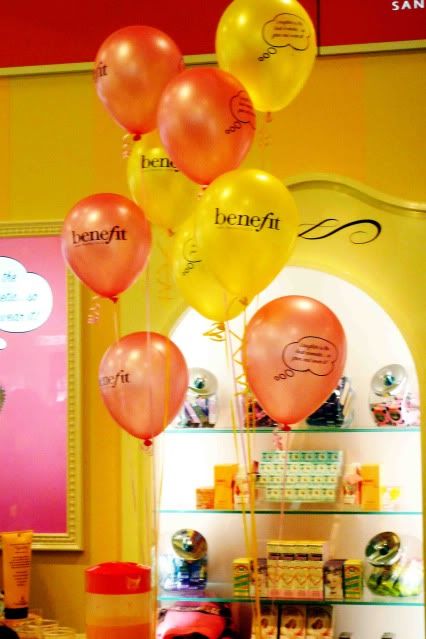 I love how benefit set up their counters in a girly old school way.
The usual buddies~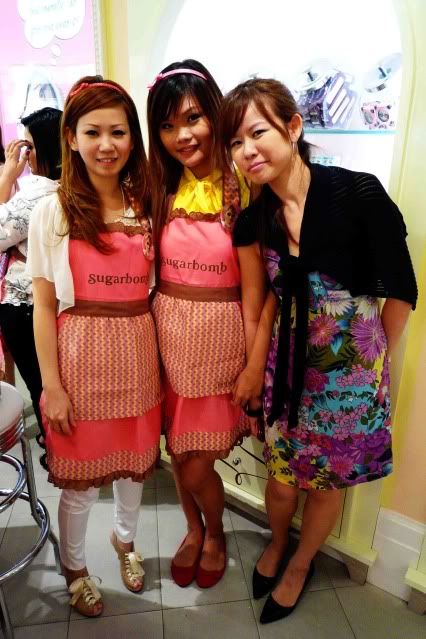 I dunno about u But I felt as if I've stepped into a candybar shop.
All the colours look so yummy~
They served us yummy treats too!
Like.... cakes!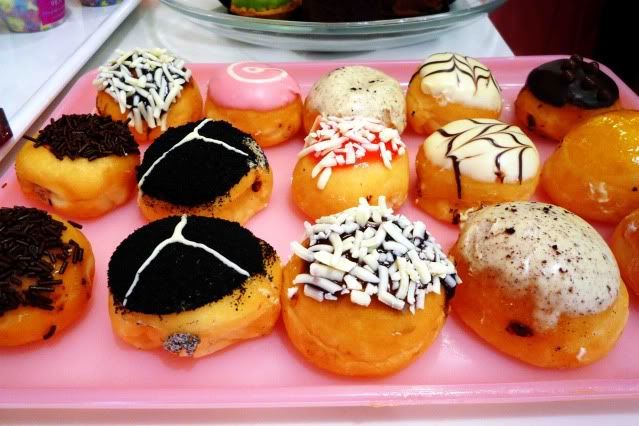 I'm seriously overdosed of sweet cutesy things!
Hi dblchinis, flawless is here to stay!
SPF15 not enough, I need SPF35++ HAHA!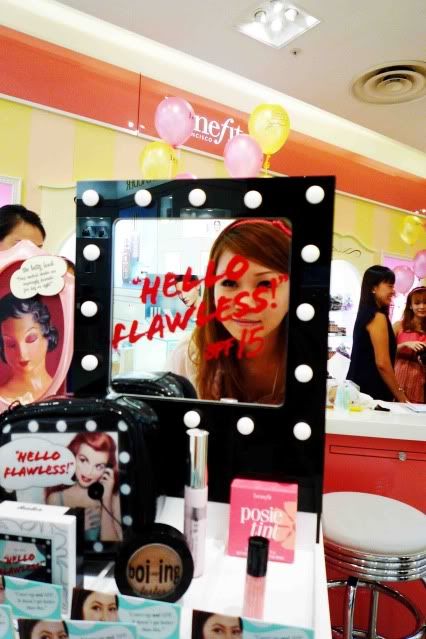 I really dig brushes!
Talking about brushes... think I haven't wash mine for ages... wtf.
They thing about benefit that is they have catchy names with wacky products that I heart most.
Everybit of their packaging is so meretriciously brand.
How can u girls not love them?
And now.... for the cake competition...
.
.
.
.
.
.
.
.
.
.
.
.
.
.
.
.
.
.
.
.
.
.
.
.
.
.
.
.
.
Mine's......over there....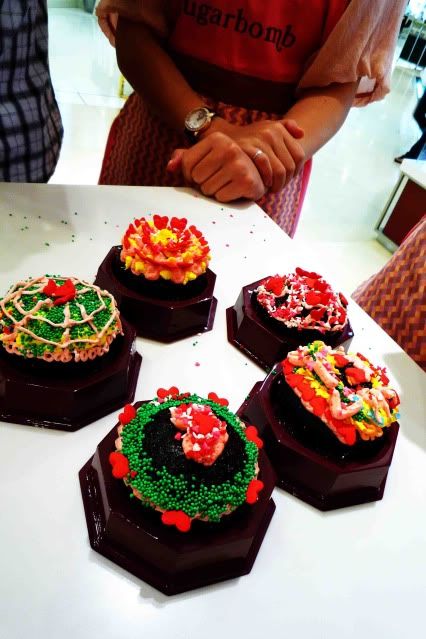 huh where?
Dun tell u, coz i didn't win!
Nvm I'll try harder the nx time round!
I camwhore with Miyake & celestina too, myfatpocket girlies~
They are really gorgeous! I feel like a witch standing nx to them!
But nevertheless, no matter how ugly I can be I would love to camwhore for u dblchinis!
&
that includes the free gifts.
Go on. roll ur puny eyes at me. lol~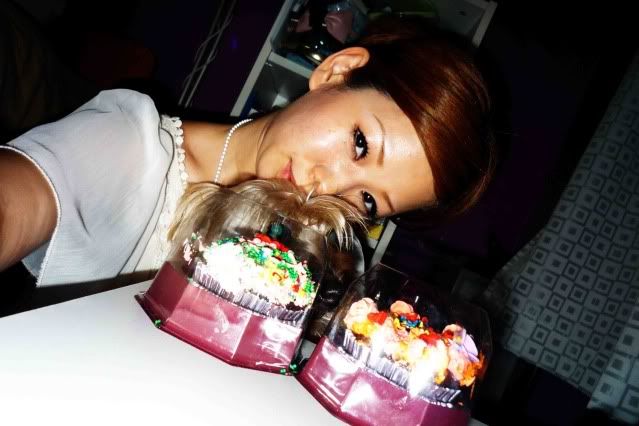 The others got 1 cake but I've got 2! Coz I begged n pleaded to go for another muffin session!
Btw 1 cupcake toppled off & my bf obliviously ate that.
okok! Lets see whats inside the goodie bag!!! eggicitness~!!!
Wow! They all comes in miniatures!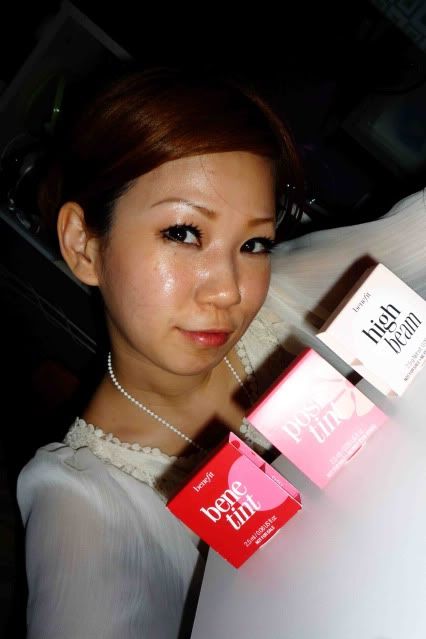 The benetint, posetint & high beam.
Great for traveling n touching up!
Seriously, where else can u get such awesome items?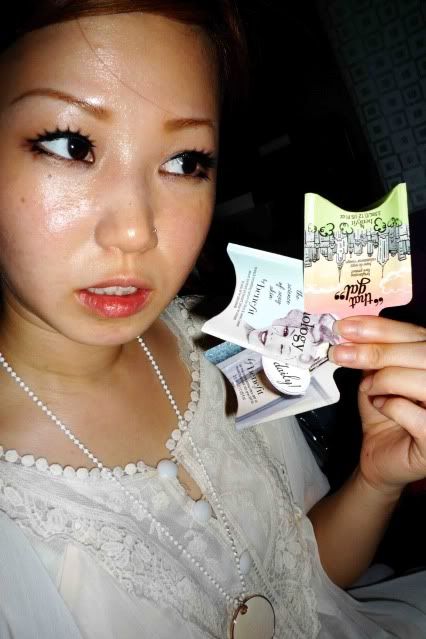 I'm a lucky bitch.
I got a badge eh!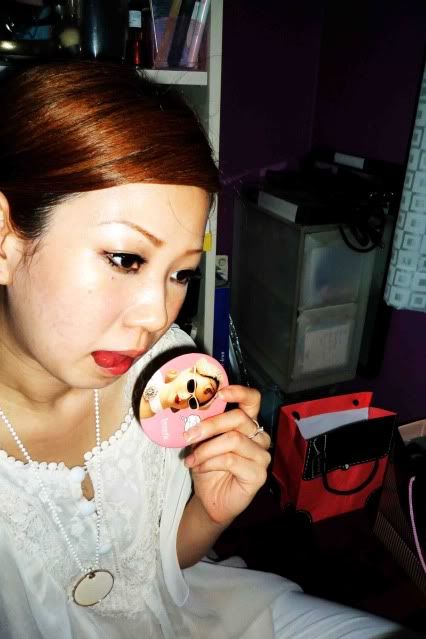 C I'm so happy to receive this mini me.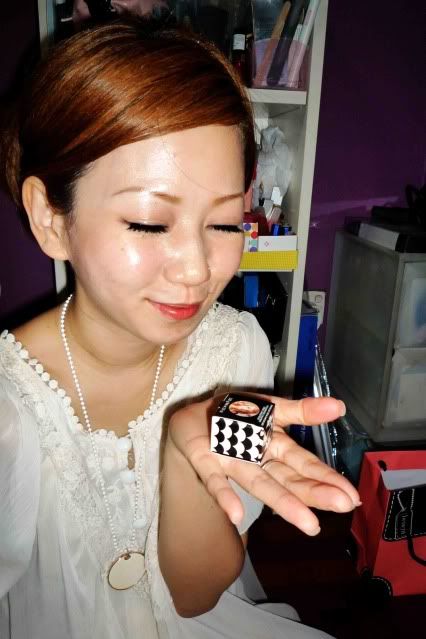 even minnier than me!
lets make a wish : " I wished for a bigger jar of this. No, make it 1 year free supply"
Awwww... ed du toilette (not public toilet huh mind u)
Erase paste.
Get all ur flaw concealed flawlessly.
& a mirror for the bad bad girl....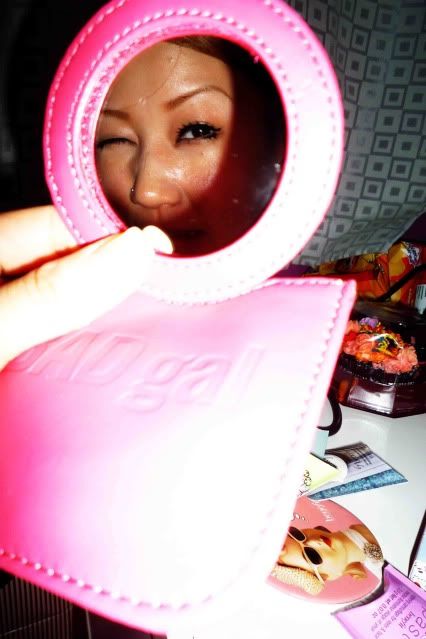 ...miss dblchin.
Last but not least, their awesome catalogue.
features great products & other beautifying items!
Toodles!