Hi Dblchinis,

I'm almost felt guilty blogging about this, it has been a long long while since Charmian from ZA passed the goodies over for my review. Uh... was it last October maybe? So sorry for the long wait, I'm gg review it all at once!

Firstly, let me talk about Products from SENKA
Senka Perfect Watery Oil 230ml $22.90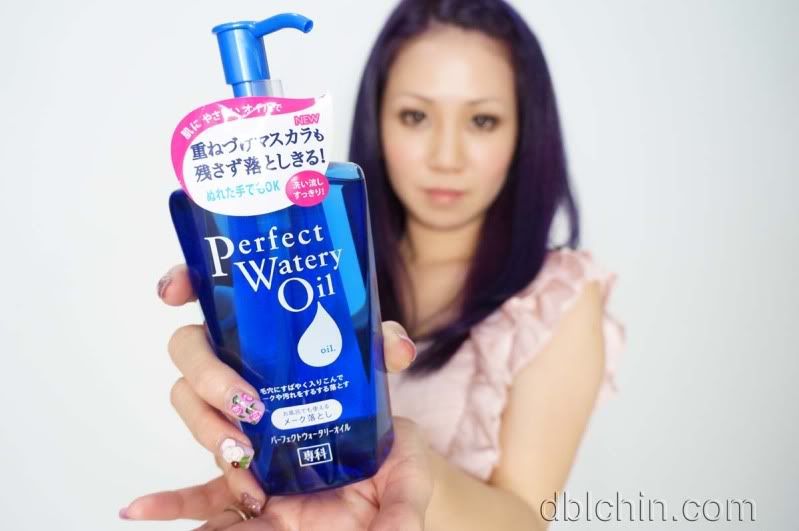 This oily mixture effortlessly removes waterproof makeup that includes mascara, makeup and impurities yet keeping the skin gentle. It can be washed off instantly without an oily after feel.


It emits a pleasant fragrance when I rub the product in between my fingers. It is said that Perfect Watery Oil could be used in wet conditions too, it means unlike other conventional cleansing oil, skin need not be dry for product to take reaction.

When oil gets in contact with water, it'll turn into a milky texture. This is when makeup impurties are fully cleansed and wash off with the mixture.
It leaves a soapy feeling even after cleansing, the reason for this aftereffect is not because I'm shabby in my cleaning, it is because product tends to retain moisture without stripping off the natural layers of the skin thus to the lathery touch.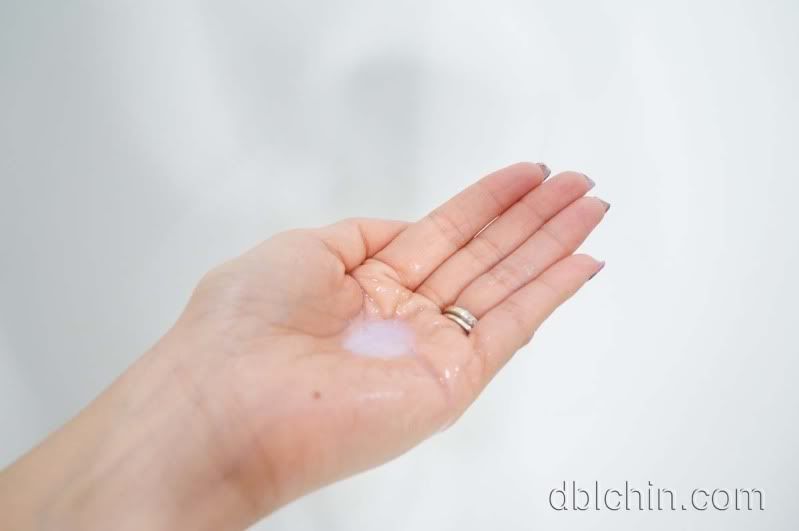 Senka Hoshitsu Lotion (Moist) $16.90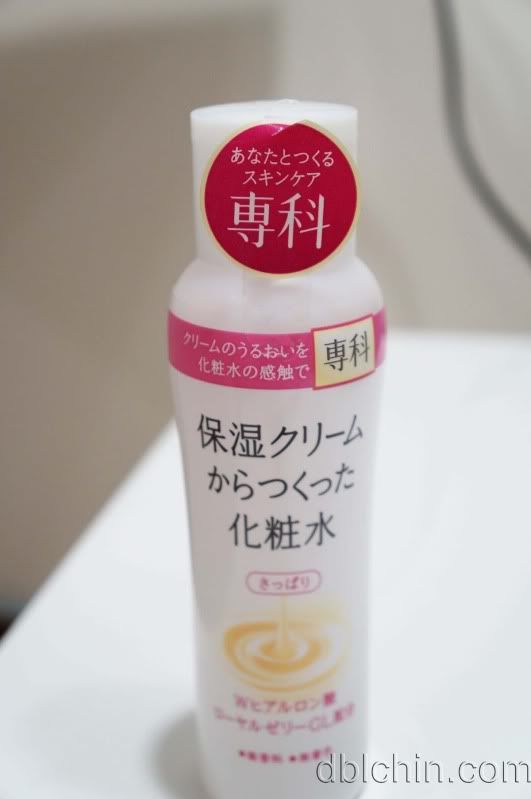 This lotion is an all in one product for the skin, it replaces the toner, serum and moisturizer. Powerful rich mixture that involves micro-moisture manufacturing process that allows rich level of moisture to reach deeper layers of the skin.
I have to say this product is made for the lazy people, usually when I had too much late nights and my eyes could barely open to stay through that normal skincare regime, I'll whip out this handy Moist lotion, apply and pat.
Chup chup! Done!
What I don't like about this is the after feeling that leaves my skin feeling 'siap siap' A very weird texture I felt between my fingers after applying, I had to wash my hands before I continuing on what I do. It just leaves me feeling uncomfortable if I skip washing them.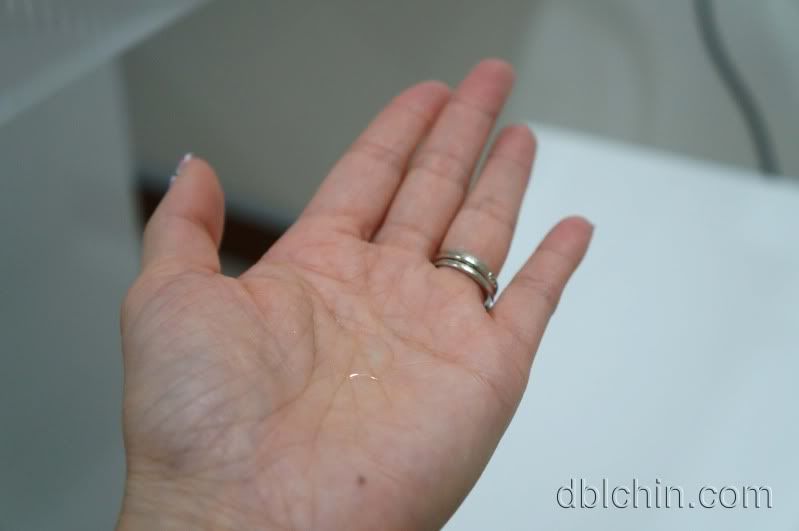 From Left : Ma Cherie Gel Leave On Treatment for Dry Hair 120g $16.90
Ma Cherie Hair Fragrance 100g $16.90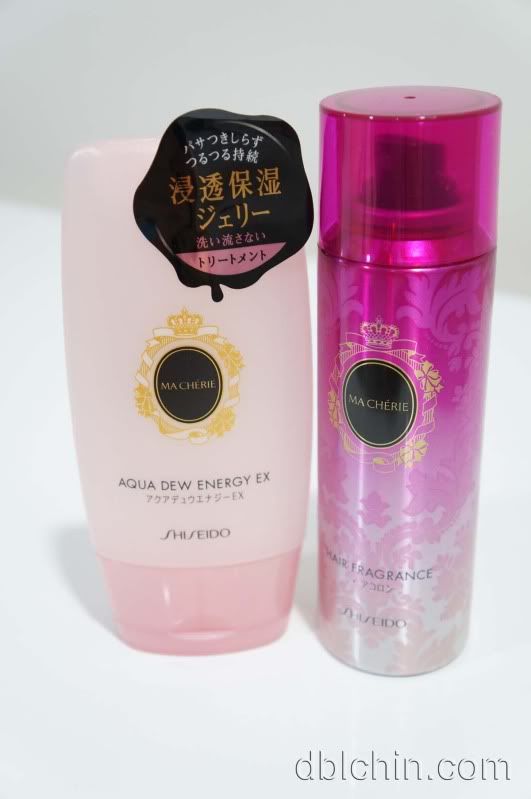 Ma Cherie is a full range of product catering to the hair, from Shampoo to conditioners and Serums to hair Fragrances. Containing Champagne, Honey and other ingredients that beautify hair by trapping moisture to tame flyaway hair leaving them silky and smooth.

The Key Moisturizing Ingredients:

Champagne- Protect Against Environmental free radicals and oxidative stress.
Honey- Found in most ingredients, that retain moisture and adds shine to hair.
Hydroxyethyl Urea- An effective moisturizing ingredient
Inositol -Vitamin B that softens hair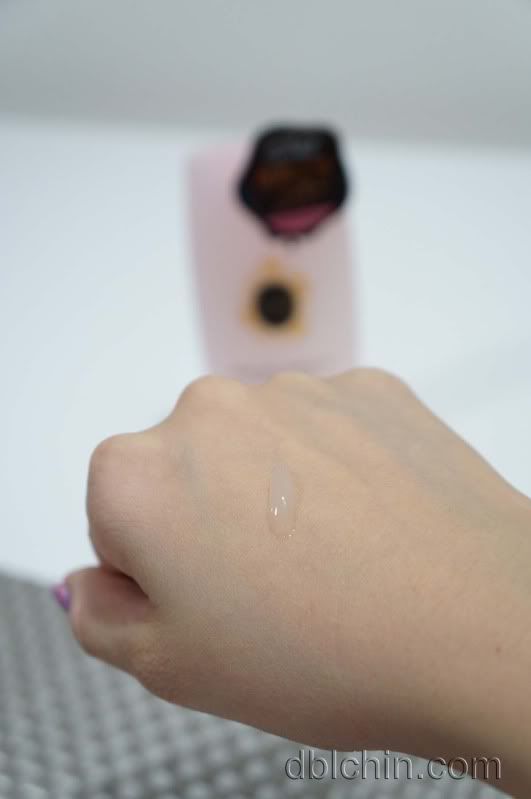 Product smells Heavenly, leaving my hair soft and moisturize but I wouldn't bet on leaving on too much, it will cause over greasiness like they always say, less is more. I'll usually run it through the hair ends to avoid weighing down my whole head, leaving it more room for the next product.



This Hair cologes carries a fruity scent, almost like the smell of berries.
It is made to combat against food and cigarette smell that is left on the hair. This is especially useful when you had just walk out of a hawker center or night market, the greasy smell that lingers on your hair is super unbearable especially at night where is too late to wash your hair.
Showering after midnight is not advisable. In chinese context, when the clock strikes 12, those pores in you body starts to open up and if you start showering, the water might get trapped in the pores which is deemed unhealthy. Common health issues like rheumatism and bad headache will occur if you shower too often late at night


A mist of tiny fine particles are dispensed instead of a direct spray due to its fine nozzle, some hair fragrance usually overwhelms one spot but this does not, it comes out misty and sets finely on my hair like tiny raindrops.
Aqualabel Collagen GL Cream 90g $33.50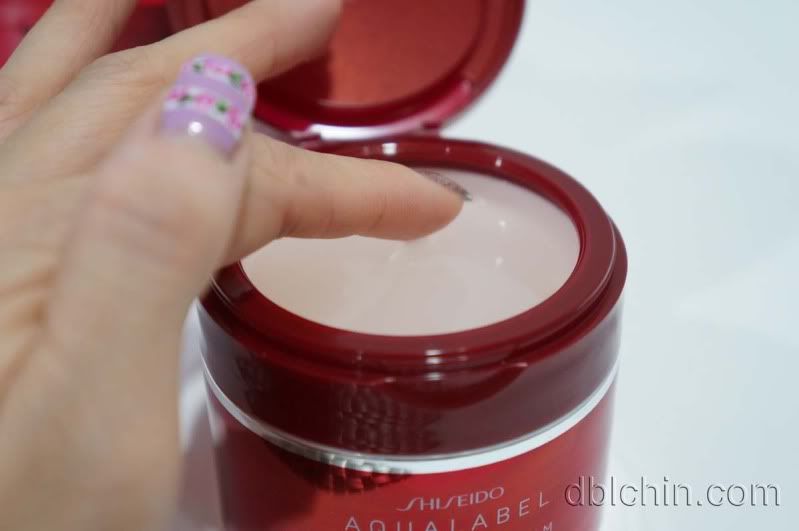 This is a 5-in-1 product, is a

Lotion-to soften the skin and preps it for subsequent Skincare
Emulsion-Balance your skin's natural Oils
Essence-Concentrated Treatment of double HA and collagen to target hydration and aging problems
Cream-Hydrating ingredients to retain skin needed moisture for long hours
Mask- works well as a sleeping mask to lock in the goodness of collagen GL and HA when Skin feels extremely Dry.
How it works is, when skin surface is rough and dry, the water soluble Collagen contain in this product will instantly penetrate into keratin with water texture. It reaches into the deeper layers of the skin helping to provide supple resilient skin from within. With all the action going, it can cause a reaction of your skin pushing itself back when you touch the skin surface.

It comes in a Jar where you need to dip your fingers in order to reach for the product. Jars are not very user friendly because dipping the hands in from time to time might cause unwanted bacteria to hibernate in the product. Thus, I usually use a separate spatula to minimize the contamination.
Product is very gel-like and carries a faint smell of floral but what I like about it is, it sets really well into the skin speeding up the time needed to complete my skincare regime. It doesn't leave any impression or marks after scraping with my spatula because the mixture is so gooey that is evens out quickly.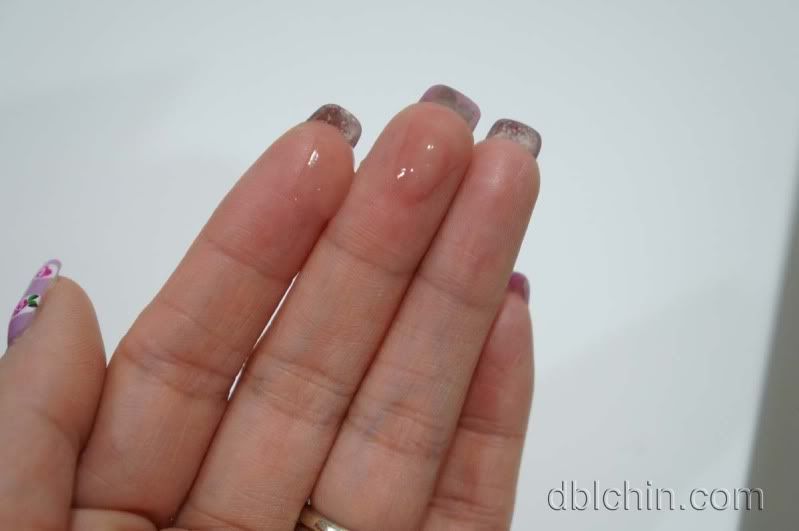 ZA Perfect Concealer 01 9g $13.90
Available is 3 shades 01,02,03

ZA Perfect Fit 2 Way Foundation PO10 $18.50 (refill)
Available in 11 shades OC0W, OC00, BO10, OC10, OC20, PO10, PO20, OC20, OC30, PO20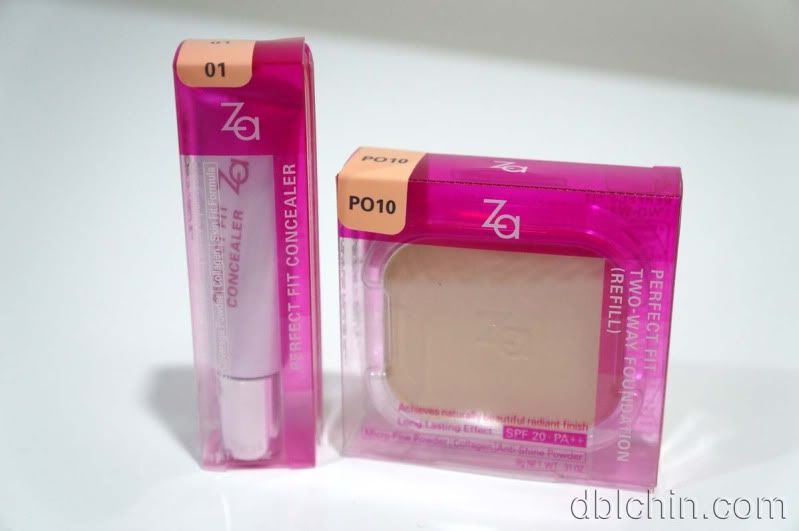 Perfect Fit Concealer is an improved version of its old concealer (in blue packaging)


It contains real perfect and skin fit prescriptions that manages to conceal dark spots and freckles. It also helps to pin point imperfections and provides high coverage to skin concerns while imparting a natural-looking finish.
This product Contains Water holding collagen and moisturizing HA, it gives a smooth supple finish to the skin.


It has is pearl-like effect that gives a instant 3D dimension to the skin, from whichever angle, the skin looks firm and supple. This creates an illusion of so called 'perfect skin' concealing the flaws of uneven surfaces and blemishes.
Product lays onto skin really well that it is able to reach out to the contours of the skin giving it a effortlessly finish.
I have to say I'm in love, thank you ZA!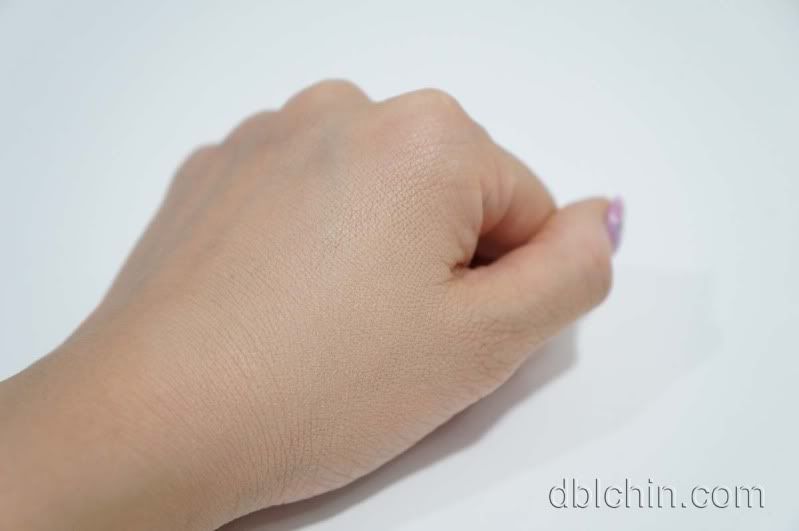 Hope you like my reviews! cya soon~

♥Dblchin
Please Thumbs up for my page :D
*Products are sponsored