'This the Season to be Jolly, lalalala laaaa la la la la~

Philosophy sent me their latest holiday collection which somehow matches my hair colour perfectly this fall.
A scent that immerse into the wonderland of fairies and pixies and the almost surreal dblchin.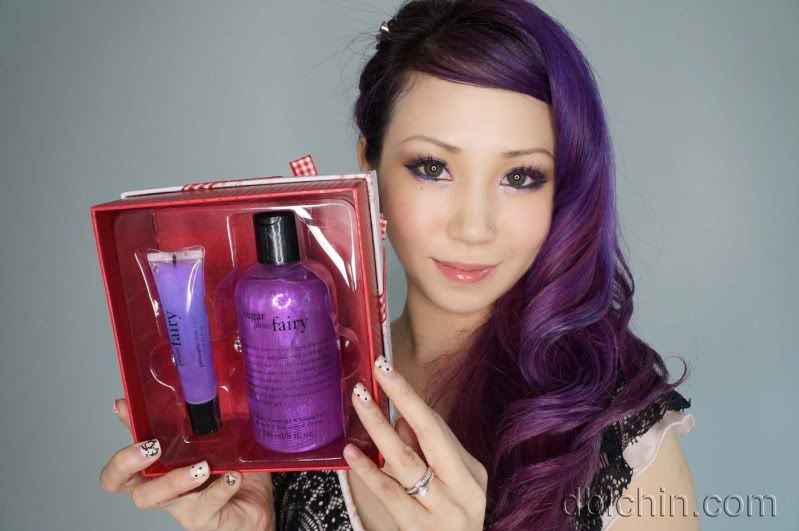 I took opportunity to create a make based on the fairy dust that is collected into this 240ml retail size bath bottle with Purple shimmers under the bright light like a galaxy.Can u imagine showering with this?


Is like having the universe in the palm of your hands; earth, pluto, mars, venus, you name it, Philosophy has it. Hmm..am I carrying it too far oredy? Nothing is too over if you fantasize about the awesome things in life.



Here's the look I have for you, a combination sultry elements happening around the windows of my soul.
I used a closed family of night colours that consist of stone browns,purples, dusty blues and shimmers to create this look. I darken and winged out the ends with a purple liquid liner to emphasize the boldness yet still able to look sexy without being too stark. In this case, black liner is not a very good idea, it will probably overpowered the entire eye leaving only black as the visible eye colour.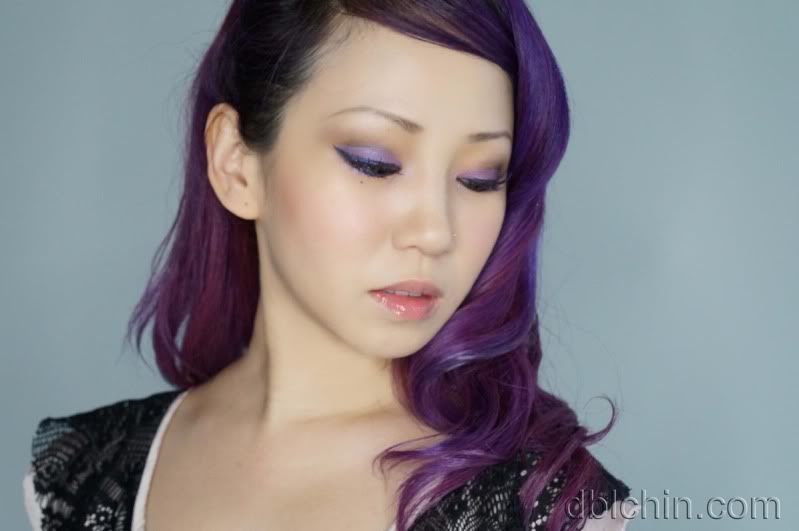 Plum Fairy lip gloss is probably one of the glossest bunch of tubes around, it gives a sheer coverage yet is glossy enough to give that shine to the lips. Not to forget it carries a tint of purple.


Philosophy wants to reward you with

High Gloss Candy Cane (5 to giveaway)

, all you need to do is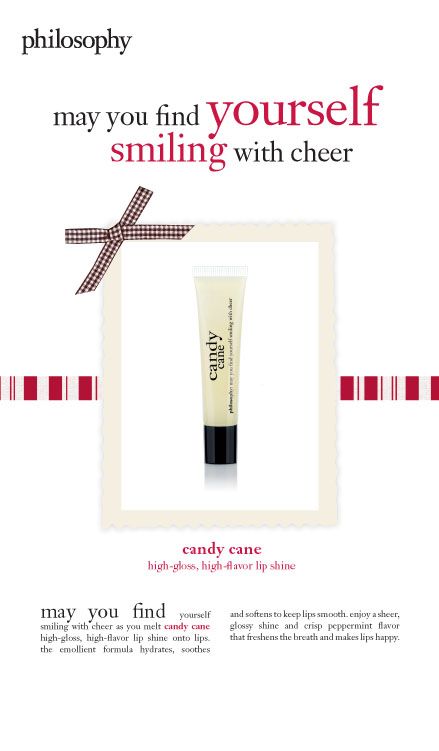 "LIKE" Philosophy's FaceBook Page
also would appreciate if you could 'Follow @dblchin' on Twitter ( Not to worry, I don't tweet excessively)
comment 'Enter me' below (once only) and leave your email and twitter handle so that I could @mention you if I can't reach your email.

Contest ends this Sunday 31st Dec 23:59 Singapore time and I will announce the winner next week.

I also have got another 5 sets of Hands of hope hand cream up for grabs, if you are interested do head over my facebook page to enter!