Hiya dblchinis~
U know what? Lip balms are the uber saviour in the world.
It helps u to keep ur lips supple in COLD Countries & prevents them from being dry and chapped.
Ok so what about Singapore, dblchinis may asked? Our weather are hot and humid there isn't any chance to feel a tint of chill.
I knew U would interrogate me U EVIL chinis!!!!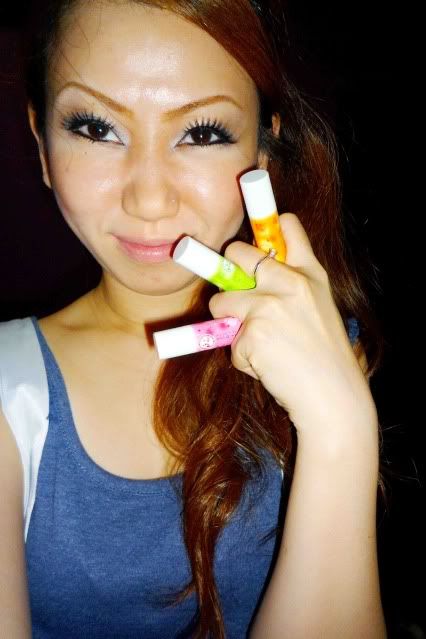 Let me tell you! Do u know the sensitive weather in Singapore are causing people to get allergies like ECZEMA?
Our weather are also causing Singaporeans to suffer from superficially dry surface but oily in the deeper layers thus the lacking of moisture?
In anycase, lacking of moisture especially at the lip area shows significant cracks and peeling & is disturbing to touch!
Seriously do u dblchinis want that???
This is when lip balms comes in, they nourish our lip making it soft and smooth.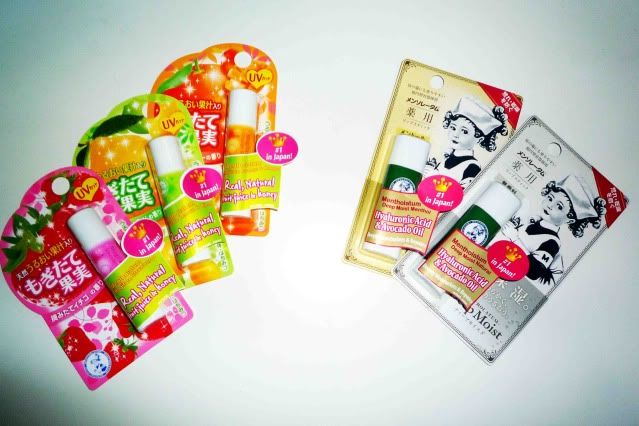 Well, from Mentholatum Mogitate Kaitsu, U can expect a lot more than having ur lips looking nourish....
Because the ingredients are made with REAL Juice U can't help but keep tasting ur lips,
Because it comes in 5 yummy flavours (Strawberry, Grape & Berry, Orange & Mango, White Peach & Lemon & Lime) U still can't help but taste them... But pls dun attempt to eat up own lip.
Because it is equipped with Ingredients like Grape oil that helps Repairs Skin. repairs are very important to combat sensitivity.
And Best of all...
Because it has UV protection that prevents me from AGING & SUN DAMAGED. Now I do not need to worry abt not having sun protection around my lip area.
& also the last because,
BECAUSE IS The Thumbs up #1 selling balms in JAPAN!
U r getting a so much more in this tube just for $5.90 @ Watsons stores.
No? Don't like Fragrance? Never Fancy fruits?
Hiya... not to worry, Mentholatum r sucha smarty pants they Figured that out long ago~!
That's y they came out with the Non-Fragrance Deep Moist going at $7.90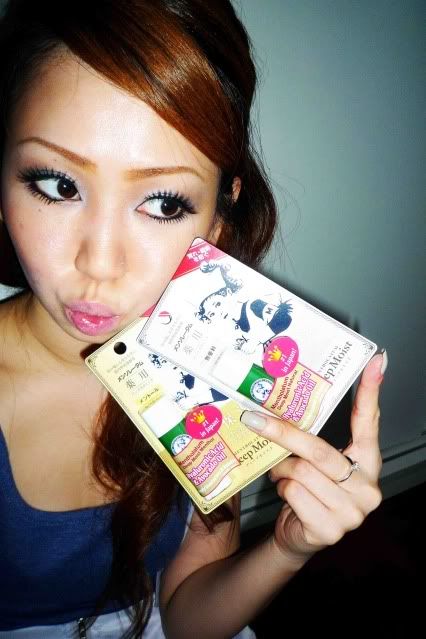 This is massively awesome! I'm totally spoilt for choices~!
Go get urs now!
Oh yea not forgetting a mini contest for you dblchinis, is not over here but here:
TheSampleStore FB page
All u need to do is try the Mojitate Kiajitsu & Deep Moist lipbalms
&
share your experience (post them on The sample store fb page) with these babies & stand to win attractive prizes!
And where to get them?
only at watsons.
If u go other drugstores then cannot find not my problem hor!
Do hurry as contest ends on 17 October 2010
3 winners will then b selected.
TOODLES~!
*Though these products are fully sponsored, every word on this blog entry expresses my own honest thoughts and opinion.