Hi Dblchinis!

Korres very first launch in Singapore features wild rose, the rose canina that symbolizes life, south, heart and love.
Produce from a Greek, Korres believe in using natural and certified organic products.
Founded since 1996, they uses products that is only safe and beneficial to mankind.
Used by many Hollywood celebrities like Angeline Jolie, Victoria Beckam & Eva Mendes etc. Korres has indeed made a name for itself from the 'US' of 'A' to our Tropical country.

I was honored to be invited by Jacelyn to come witness the opening of Korres at Raffles City Shopping mall #B2-16.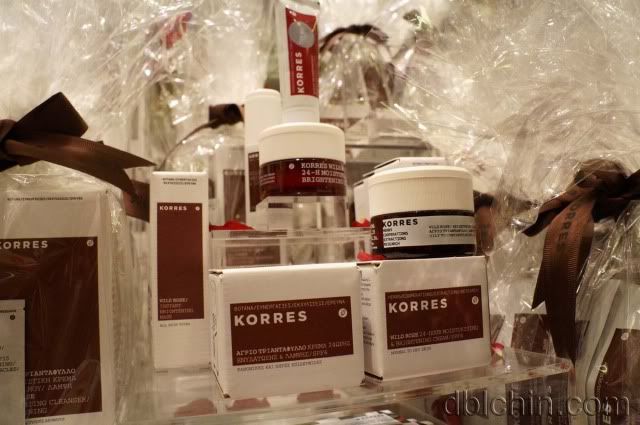 Every thing is au natural,cleansers, creams, Hair colorants...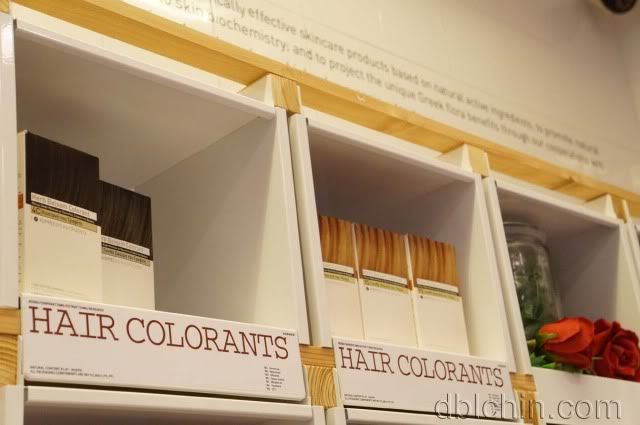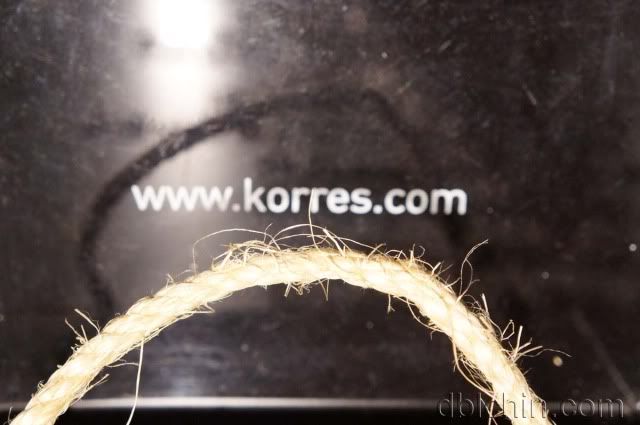 Is great to see so many familiar faces there, Pris and Fidelis.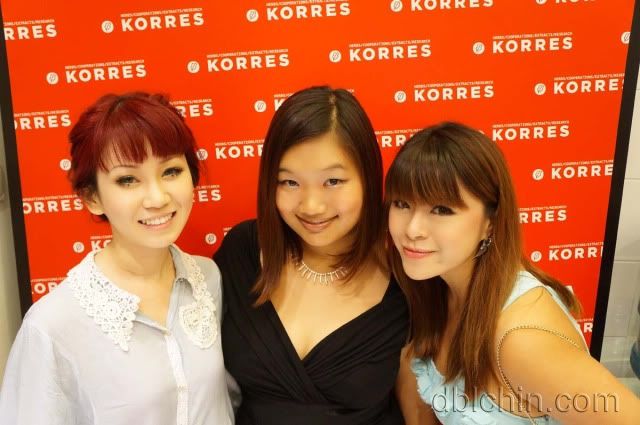 Took 2 Polaroid shots with Darren, his love quotes are so so witty u'll never get bored of him on twitter.
But one thing I don't understand, Y is he still SINGLE? Ladies please, cute boy with peace sign, where to find?!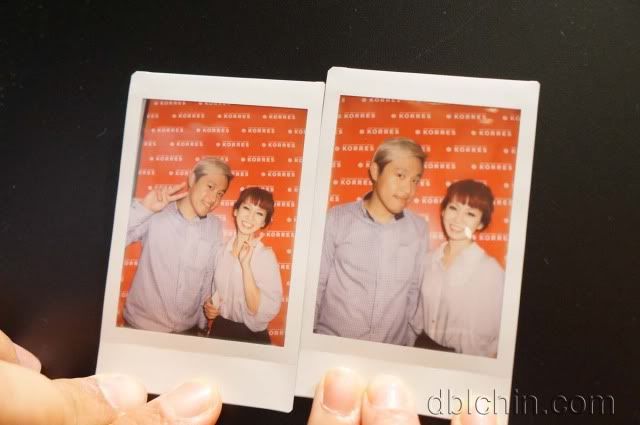 Took home a goodie bag that includes a tube of Wild Rose Eye Cream SPF15 with a couple of Korres Voucher.
They have since been fully utilized with Wild Rose Exfoliating Cleanser and Instant brightening mask.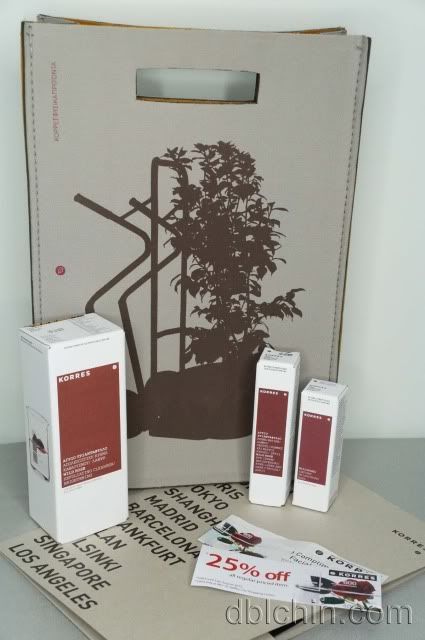 Wild Rose Exfoliating Cleanser and Wild Rose Eye Cream SPF15 are the newest addition to the Wild Rose family.

Wild Rose Exfoliating Cleanser


This Strong yet gentle exfoliating cleanser is definitely suitable for daily usage. It gets rid of dead skin and brightens the surface without dehydrating my skin.
Its exfoliating grains derived from Rice seeds and cherry stones that completely gets rid of excess sebum and impurities promoting cell renewal.
Another important agent, the Salicylic acid that helps expedite the process of removing dead skin cells of the epidermis while improving skin texture.


Korres Instant Brightening Mask


Want to achieve more radiant complexion? This is the thing to go for.
It has all the vitamin C goodness that helps with repair fine lines are deep impression. The mask actually targets skin discoloration giving a healthy glow to the skin.
Method to use is pretty easy, apply onto dry skin for 15 minutes and rinse off, frequency of twice a week is recommended.


Wild Rose Eye Cream SPF15


Target to work against fine lines and dark circles, this eye cream has came up with an active agent derived from the fermentation of black tea that effectively brightens the eye area and improves radiance.



I'm always on a constant lookout for new eye products, so far I've been quite attracted to this velvety feel to this cream and I am having a huge sense of security that this cream comes with sun screen properties but this is definitely a day cream, I can't picture myself using it at night to shield myself from darkness. Loving how it glides so well and easy, I'm definitely sold this time round.


For more information about Korres, kindly visit their online store to shop at the comfort of your own home.
If you wish to test and try out the products for yourself, you may also choose to visit their major flagship store at Raffles City Shopping mall or Paco Millenia Walk Atrium.

Additional info: with every product you purchase, you get to enjoy a additional 2% discount on top of your purchase. A good example, if you purchase a total of 10% for 5 products bought or a total of 20% discount for 10 products purchased.
In short, you get to save a substantial amount up to 40% with purchases of 20 or more items.
Do hurry, offers ends this 31 October.