*Sponsored Products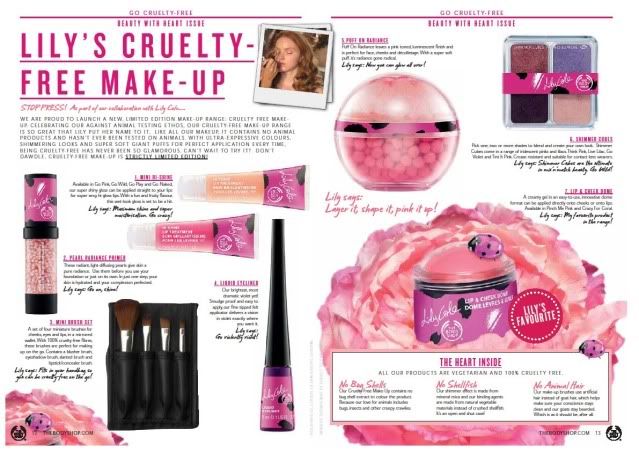 I'm honored to be reviewing Lily Cole's Cruelty-Free Makeup by Bodyshop.

I know is not easy to produce makeup without testing on animals, nowadays a lot of ingredients in the market is tainted with some sort of harmful elements. I'm glad Bodyshop manages to stick to their principle, even after so many years they are still insistent not to test on animals.

This time round Bodyshop has team up with Lily Cole, Model, Actor & Animal Activist to produce a range of Cruelty-Free Cosmetics.

(pic source http://www.listal.com/viewimage/872977h)




I've been sent so many interesting product, never in my life I imagine that Bodyshop would come up with such girly design that is so chic looking. The packaging looks young and hip Seriously!
Ok here comes the important part, I truly assume that the real reason CozyCot sent these Bodyshop products to me is because I'm si bei cool + Modern + Trendy PLUS 91054421 things associated with being Young.
Ok I shall stop acting delusional, sinking back to my sorry old age & start reviewing.


Lily Cole Pearl Radiance Primer


You can actually see the floating solid beads in this pump but it comes out pretty meshed up, I like it that way coz is really easy to apply on the skin.
Glides really easy and brightens up my look instantly. Is not too moisturizing but good enough to stay supple until I had my foundation on.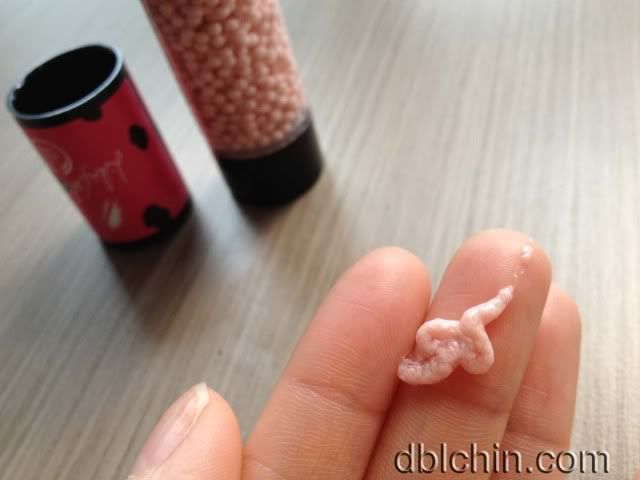 This product manages to conceal my pores well so that when foundation comes on, my skin looks as if is flawless.




Lily Cole Puff On Radiance


This is definitely something to go after my foundation, I'm not really a fan of pearl powder/ highlighter but this cute shape powder is too hard to resist!


I like that fact that the puff is really function-able, u know how some puffs so pretty looking but they are no good at picking up powder at all? This doesn't, it really picks up the right amount of powder for application.
I'm also happy that there are no green, or purple pearls found in this lot. Even thought I love green dearly it screws up my makeup makes me look like Green Goblin most of the time FML be it corrector or highlighter,
No thanks to purple too.
All that could be found in this circular container is plenty of warms: pinks, pearl whites & gold. THIS is what I wana see.


Lily Cole Shimmer Cubes Palette 24


Ok I remember this!
My first range of makeup was from Bodyshop & was definitely more than 10 years ago. This 4 colour quad layout (except the packaging) has never changed! So freaking classic, like when I open the eyeshadow it seems like yesterday, familiarly nostalgic.

But Sad to say, even thought is a blast from the past feeling, my recollection of this product wasn't that pleasing afterall. I used to have a hard time picking up the pigments from my old bodyshop eye shadow quad & now, I'm still facing the same old problem.
Lily Cole suggested that the trick to intensify these colours is to use a damp eyeshadow brush on the shimmer cubes.
Yes, I agree with the intensifying part but picking up more colours, hmmm....I shall try it out the next time round. This time I'm using the dry method.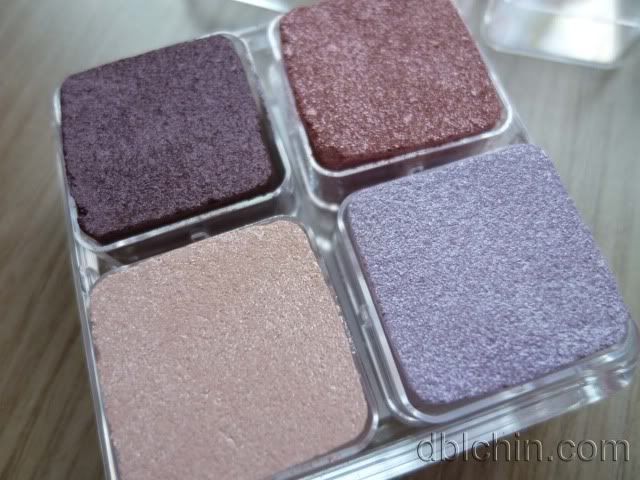 Swatches using finger application.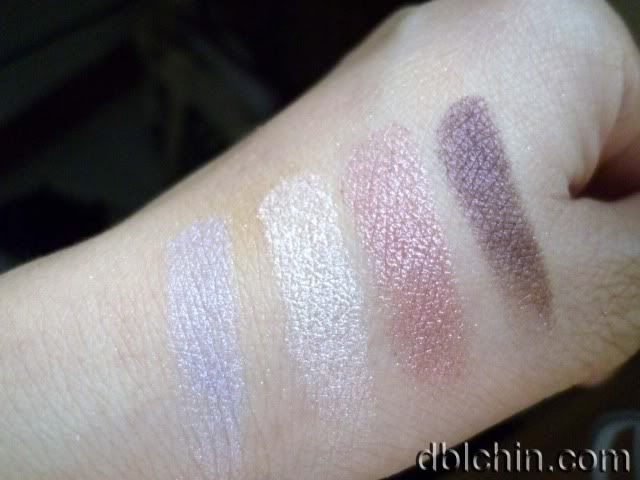 Threw in a violet base colour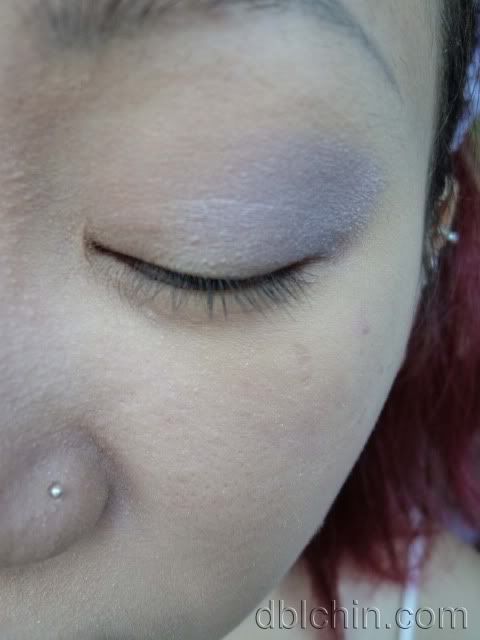 Then the deep purple at the outer corners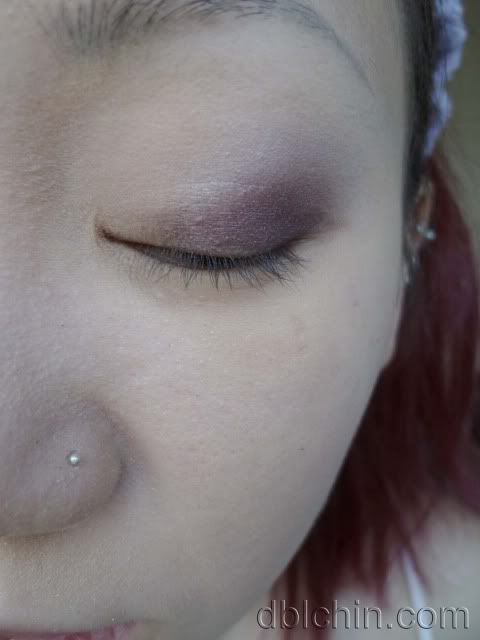 Now the deeper rose pink on the center and inner corners, lighter pink on the tear ducts and just below the brow bone.


Blend them accordingly.


Lily Cole Liquid Eyeliner in Purple.


I'm like OMG, I LOVE THIS!!!
I never had a purple eyeshadow that glides and stays so well, this is really mega love.

The bristles weren't fine but they are good enough to give me a define and definite line.
And they do not clump AT ALL.



Usually before apply liners on my eyes I would test it out on the back of my hands first. Swipe a few short strokes first to get hold of the feel and grip, this way I'll make less messy mistakes.



I never once had my bottom last line drawn so defined, this is whooping good.





Lily Cole Lip And Cheek Dome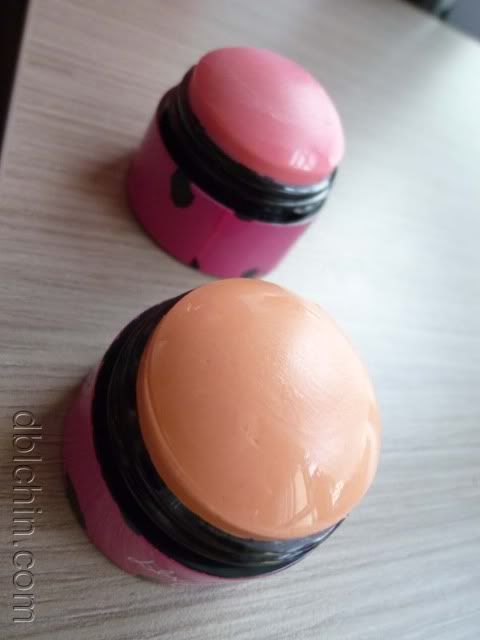 (2 shades from top: pinch me pink & Crazy for Coral)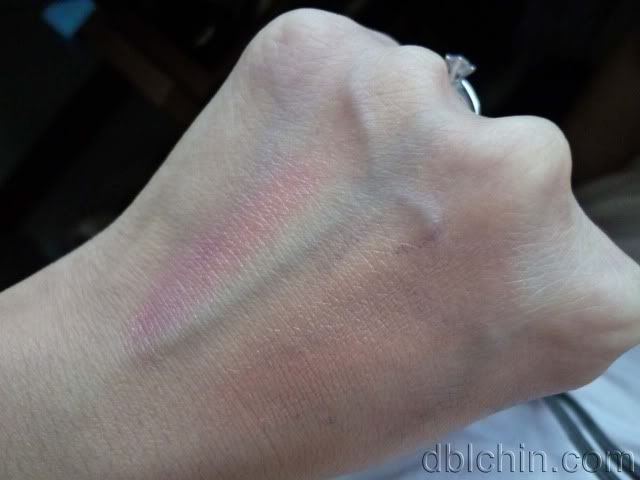 This is another of my favouriteeeeeeeeeeee product from Lily Cole's range.

The pink shade is so so so Kawaii, like super mega Japanese kinda blusher Except it comes in Cream form. It has the cutesiest pink ever!
Now I know y it is called the Cheek Dome, the shape so circular it looks like a fraction of the earth!

For this Tutorial I'm using Pinch me Pink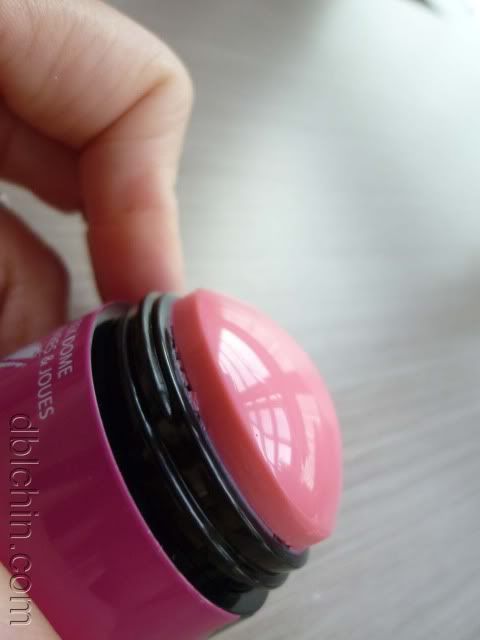 Ok there are 2 ways in which I apply this with,
1st is straight away place them where my cheeks are
&
2nd is to use my fingertips to pick up a little of the product and dab sparingly along the apple of my cheeks.
I strongly suggest the 2nd option because with your fingers it is easier to control the pressure. If you use straight from the applicator you tend to not only smear part of your makeup but also cause the product to cross contaminate with other cosmetics.
Unless you are going for the I-love-my-hair-sticking-on-my-cheek-like-a-post-it-pad, is always good to set your cream blusher with a light pat of your powdered blush.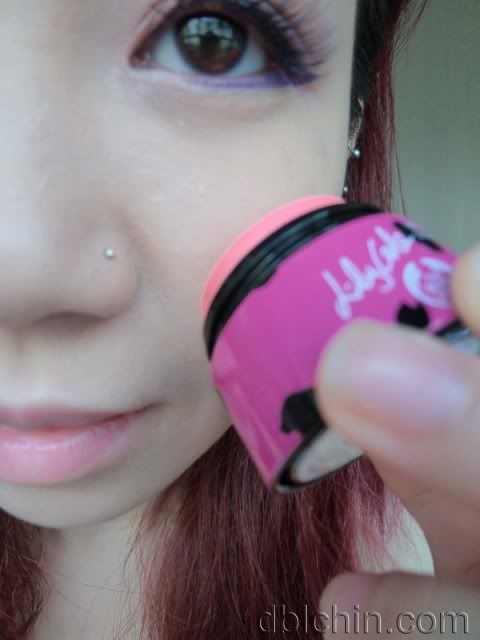 Here's how I look with Falsies!


We are almost there!


Hi-Shine Lip Treatment


From bottom :
Go Play (pink shade)
Go Wild (Purple Shade)
Go Naked (Nude shade)
Go Pink ( a very subtle lilac)

I went ahead to put on Go pink and sleek my hair back.
So this is how it looks !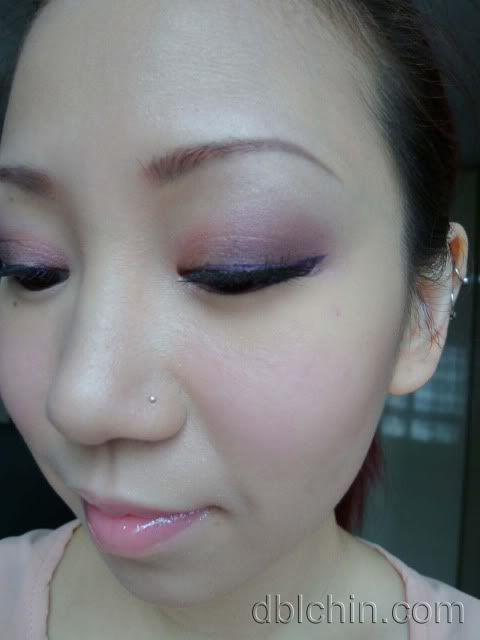 Hope you like my review!