Zoukout is here again!!!
Partygoers at this year's ZoukOut can play a part in creating the SingTel ZoukOut Anthem, a unique dance track that is composed through an innovative Beat Box machine. A range of beats can be created from the Beat Box machine's touch screen computer programme to reflect various emotions and moods.
Zouk's resident DJ, djB, will then compile these various beats, which will represent the vibe of the people. This is in line with "One Tribe", the theme for this year's much anticipated beach party.
In line with the tribal theme, party-goers can look forward to a magnificent 20m high teepee housing the official SingTel booth at ZoukOut 2011. The Beat Box machine will also be onsite. SingTel will also give away special goodies for visitors at the teepee from 8pm to 2am.
Look what I've got for my media press kit!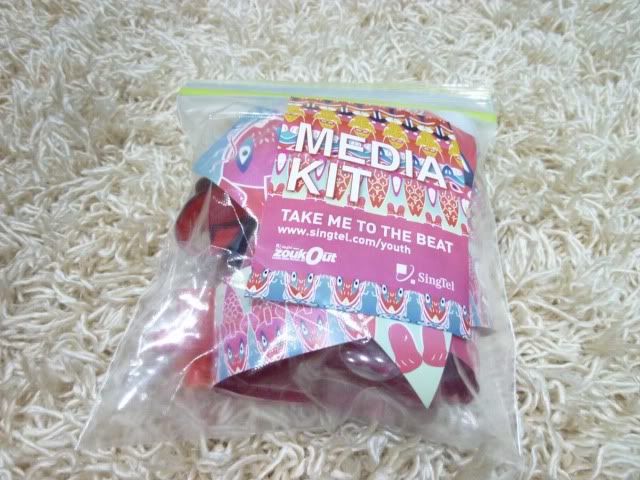 Friendship Bands ("Mystic Band") Tribal
Whistle
You dblchinis can win them too! I've got 4sets to give away :)))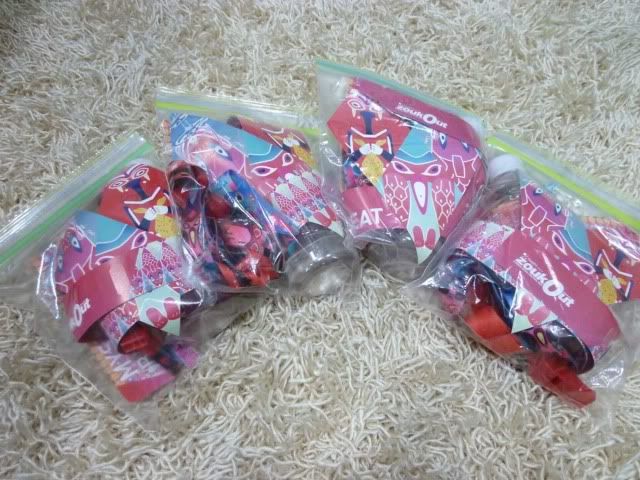 Just comment
'enter me'
(as many times as you want)

leave your name,blog link(optional)and email,

you could just get to win these premiums!
I'll be doing a mass meetup next Friday in town(orchard) to pass you winners the goodies!
Contest ends next Tuesday 6th at 12pm singapore time.
Enter now!
*I'm not paid to blog this.