Hi dblchinis~

Ok when I was nominated for
Best Beauty Blog awards 2012
and was told to organized a spa party for 25 guest with any theme in mind.
So is free play huh...ic...
OMG!!! What M I Suppose to do?!!!! *Tugs hair*
To be honest, planning process wasn't easy, we were given tight timeline to come up with concepts, ideas and to execute our thoughts.
At first I was having huge difficulty planning, my ideas were overwhelming. One moment I was thinking a kawaii theme another moment I was thinking of candy land, I even went to the extend of reviving another wedding party, which at that point in time I thought was totally irrelevant.
AHHHHHH!!!!!!!!!!!!!!
Psychedelic visions overwhelmed my mind and everything was in a huge ball of mess, I wanted this and that and so much more but we have to adhere to the space, budget & time is seriously running short.
However, believe it or not, one day a sensible thought hit me. I suddenly have this idea of carrying out a hands on session. Like literal involvement of using the hands to do something
all
most girls love :
FLOWERS
(pic link)
I took in the idea of girls favoring flowers and giving them a chance to arrange these perishable Blossom altogether.
Yes, I think I just revived my
wedding concept
(Totally Relevant now!) in very different way. I had DIY-ed flowers arranged during my ROM Solemnization, I thought Y not spread the love?
This time round instead of having ready made flowers in place at the venue for my guest to come by and say 'hey nice setting.'
I should get them down to making their own set of plants which probably be going like 'Wow I'm gg to play with flowers? swee can~' *excitedly*
So I recee the location(Cocoon @ Marychia) & realized the area is pretty much enclosed & private that looks almost like a secret sanctuary.
(pic link)
And almost immediately I got a long distance call from my left side brain telling me to go with the flow, make the flowers worthwhile.
And So I came up with a
Garden Theme
.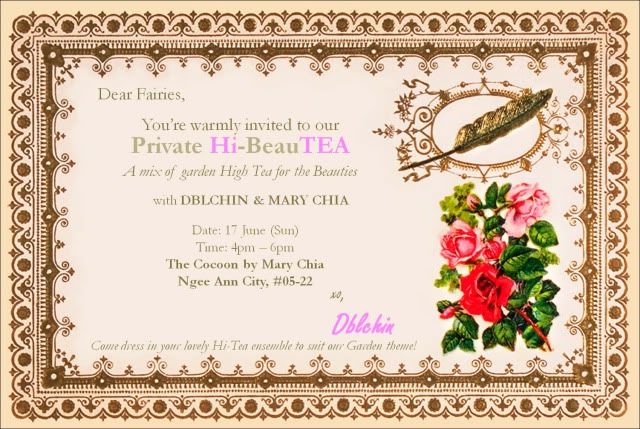 Now the concept is set, I need designate timing for my party to begin.
I knew I had to play around with a thrifty budget, so Lunch and dinner wouldn't be possible as I had already allocated a part of the money for my flowers.
So I thought of afternoon tea. O yea y not make it high tea? Sounds classy yet still able to work around my budget with all the afternoon munchies: tarts, eclairs, cakes...etc.
And so I came up with
'
Hi
-Beau
TEA
'
A mix of Garden High Tea for the Beauties.
Now, you can't hold a garden party without pixies and fairies, without them the place is pretty much lifeless.
So I'm on the lookout to recruit for fairies
(pic link)
So I assembled all my trusty pixies, coz they'll be going through intensive gurellia training to guide my little fairies & give life to those flowers.
I figured they are not a very serious bunch, don't worry I'll train them well. 10 strokes of cane if anything goes wrong.
So here goes theFairy God-Mother's checklist
✓
Theme
Hi-BeauTea Garden Party
✓
Location
Cocoon @ Mary Chia
✓
Timing
2pm-4pm
✓
Food
High Tea Snacks
✓

Guest Pixies & Fairies
hmmm seems like I'm missing out something very important...let me try dialing my right side brain this time round, she knows my activity best.
uh oh think I'm missing out this:
||
\/
✗

Sponsorship
So I quickly gather my favourite sponsors for goodies & meticulously make sure my fairies gets the best out of all beauty products.
I've got Starasia supporting me with Beauty Products.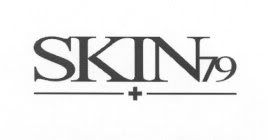 Love Red Dragon caring for the inner beauty

&
Vera Wang to keep these fairies smelling like fresh flowers.
I'll talk more on my next post about the party, is smashing I tell you.
Stay tune!
Last but not least, please help vote for me the last 6 days in,
BEAUTY
&
VLOG
Category.
(click here to
Register
before voting)