* Sponsored products
Hi Dblchinis!

I was sent 4 new smashing colours from Loreal Paris Infaillible collection.
005 Purple Obsession, 004 Forever Pink, 002 Hourglass biege, 012 endless chocolate


These new colorus are enhanced with colour intensity that stays throughout the day. It is equipped with 24-hour long lasting hold.
Say only la but who will wear makeup for 24 hours? But it really stays, u gotta trust me.
The pigments are so fine it carries a velvety feel during application.

I'm sure by now you are pounding with excitement to see the look I've created.

Step 1
I lather 004 Forever Pink around my eyelids & stop a little above the crease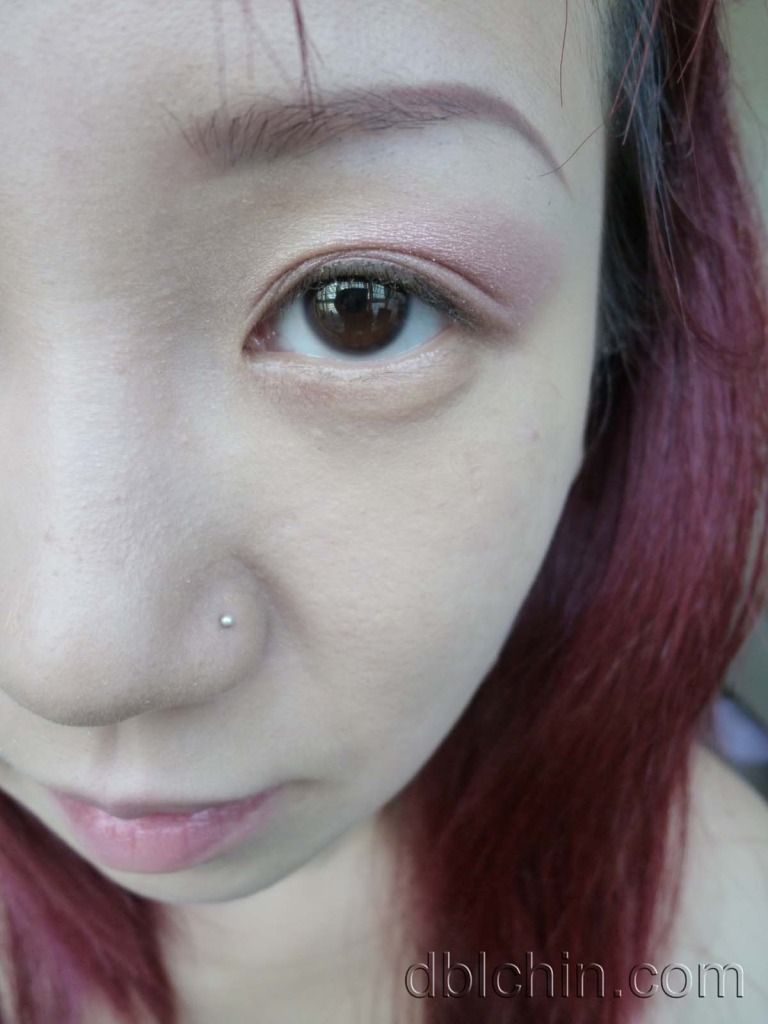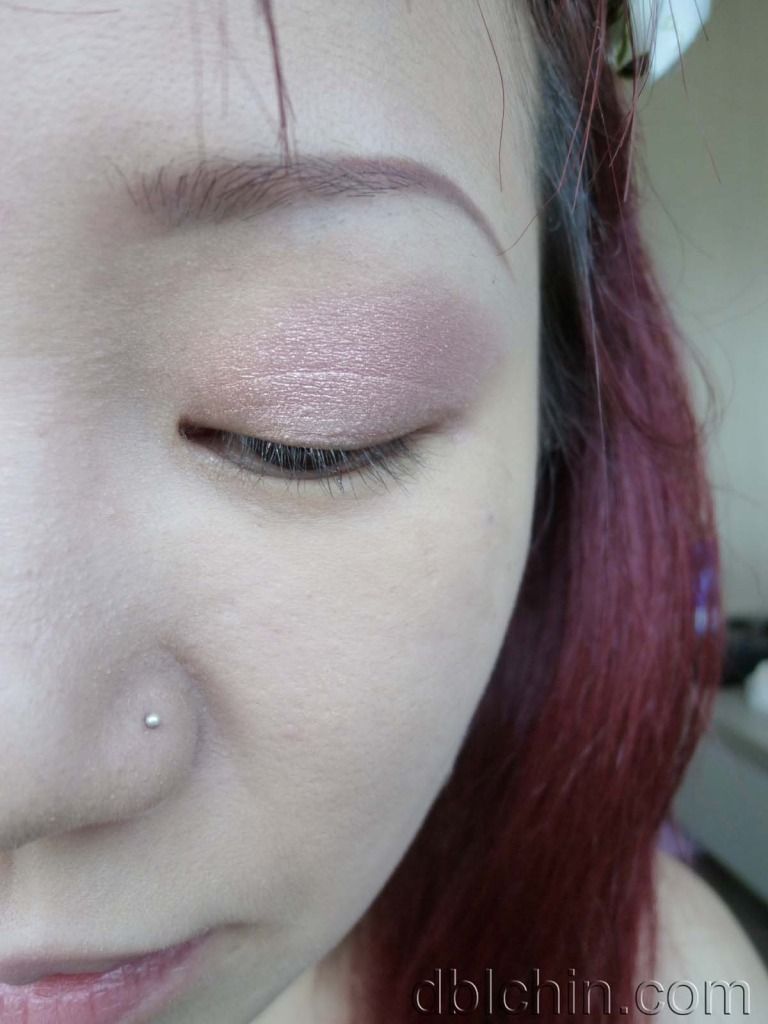 Step 2
Then I coated 012 endless chocolate at the outer V of my eye, remember to blend blend blend.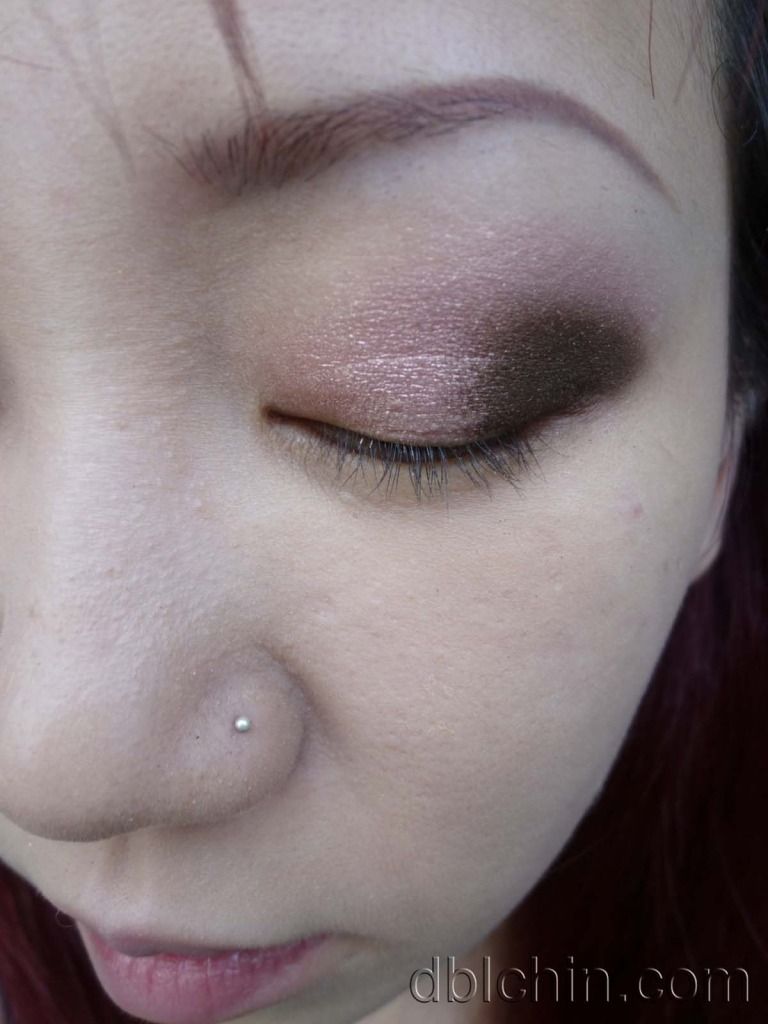 I like how Michelle Phan does her angular V at the outer corners but it just doesn't work my way, so in order to alter to the shape of my eyes I kept the outer corner a little more rounded.


Step 3,4 & 5
I pounded on the rest of the colours with 002 hour glass biege right below my brow bone and 005 purple smacked in the middle of my eyelids then continue to blend.


Please note that other than tightlining, I've use any other black liner/shadows to enhance this look.


With that done I put on my newly bought Romantic Violet lens from Freshkon Colour Fusion Series.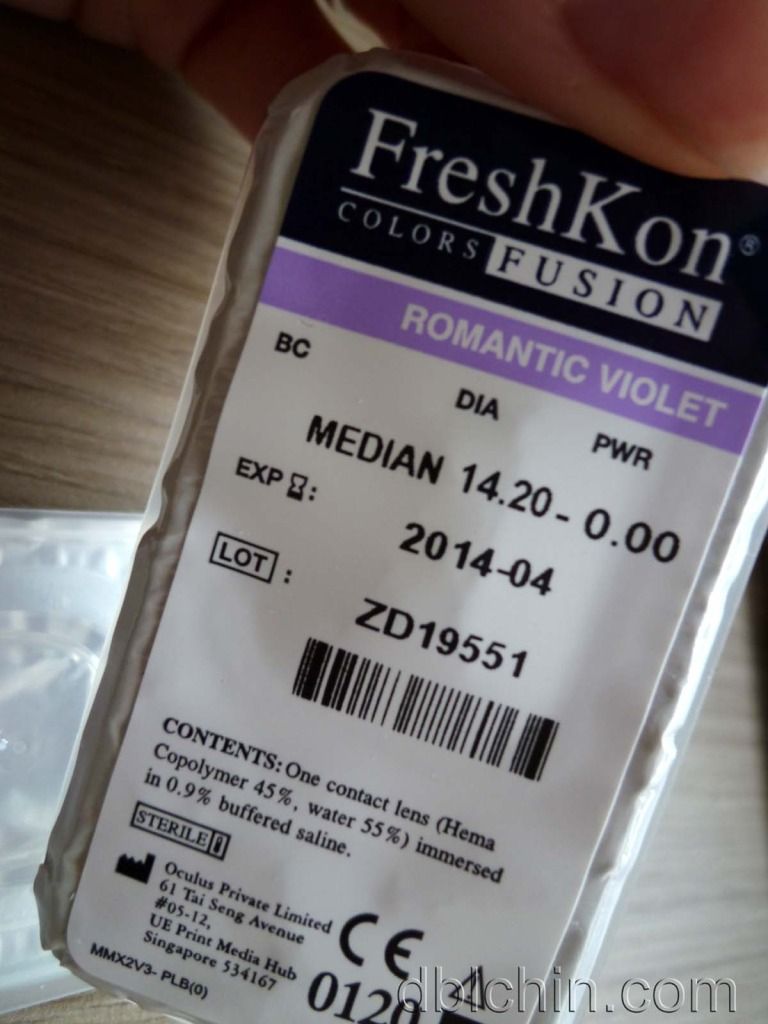 With the help of falsies, I'm pretty much done!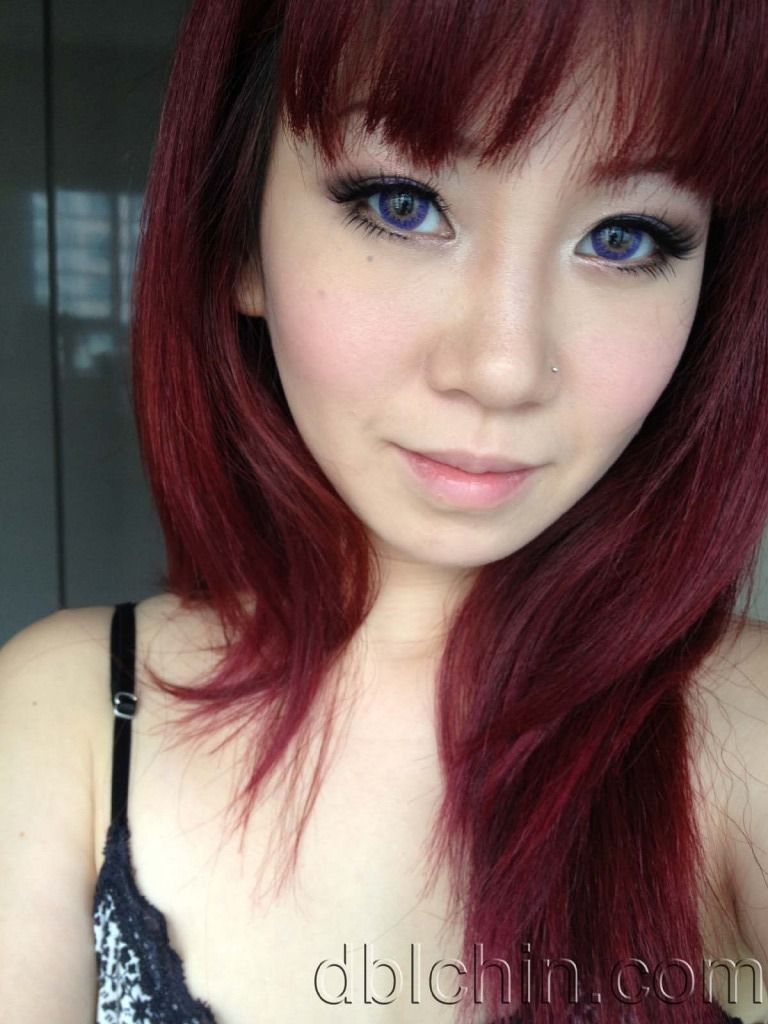 I had on the eyeshadow for more than 10 hours, wore this look during Mary Chia's

Hi

-Beau

TEA

party. I got out of the house at 10am and was busy running around to prep for the party.
I fried some snacks at my friend's house, thought I didn't have direct contact with the head/oil I'm pretty sure it affect my makeup somehow.
However, when I got home around 9ish at night...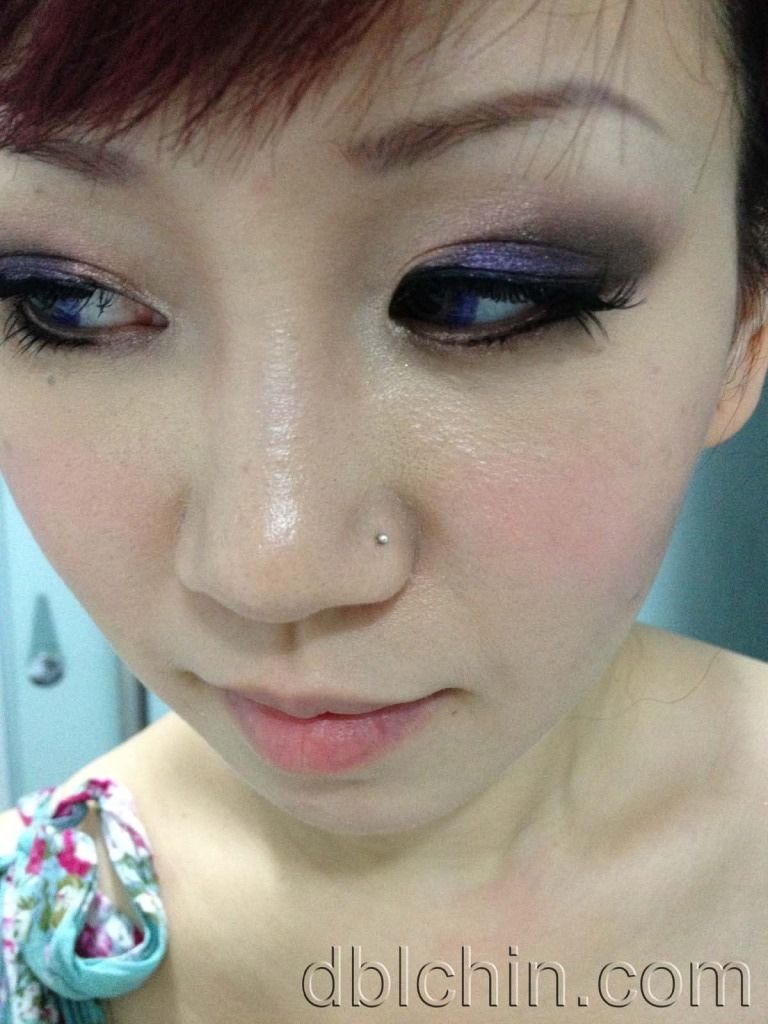 my shadow was still as vivid as ever.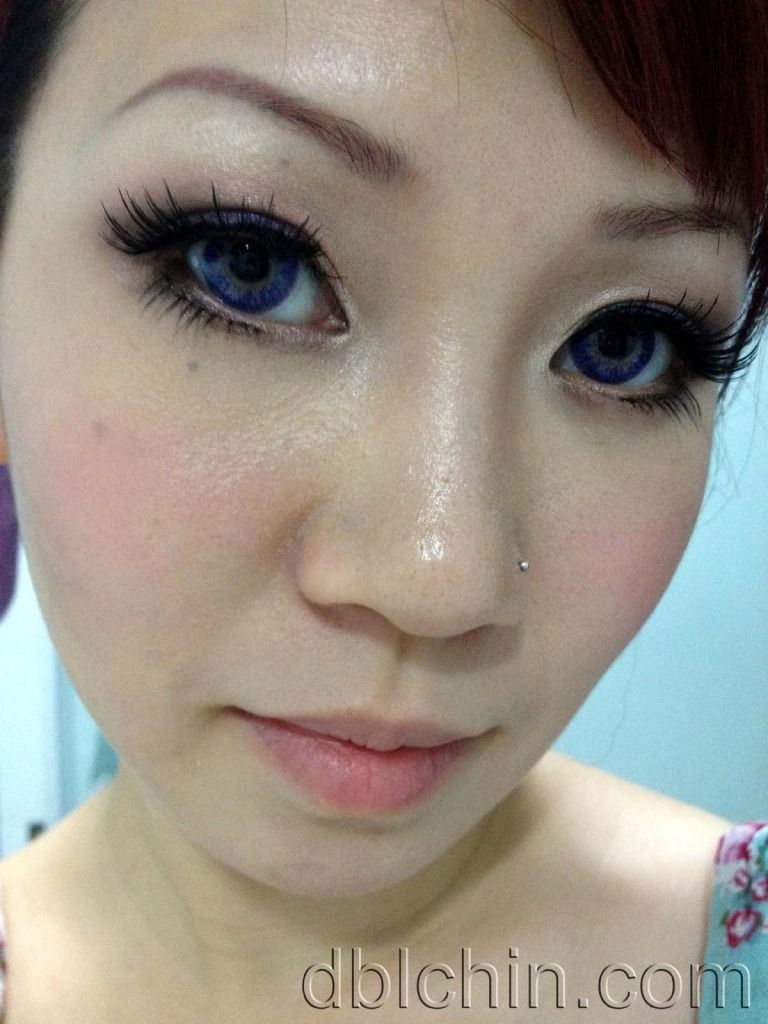 Is a little hard to believe but it stays. & the above 2 pics are of iphone 4 quality.

I never did any additional touch ups to my eyes, only foundation to matify my face & blusher to bring in the glow. Thus, I have to say the colours were really strong and intense, able to withstand hours of wearing yet easily removable just by using almost any Makeup remover ( I prefer Loreal & Lip remover for waterproof makeup)

The only thing that I don't enjoy is, it is notably velvet and creamy so even before application, it kinda clump together when I dig my brush into that pot of eyeshadow. But that's not majorly concerning because I'll always dab my brush at the back of my hands to make sure it is evenly mixed before applying them on my eyes.

I'll try to incorporate these colours together with my existing collection to showcase more looks for you dblchinis. Thank you Loreal!





*Loreal Color infaillible is available in 8 intense shades at S$14.90 from May 2012 onwards at all major drugstores Singapore