Hi dblchinis!

I finally gotten down to blog about Universals studio!
This post was sleeping in my drafts for the longest time & I guess is finally time to wake it up months after my wedding :p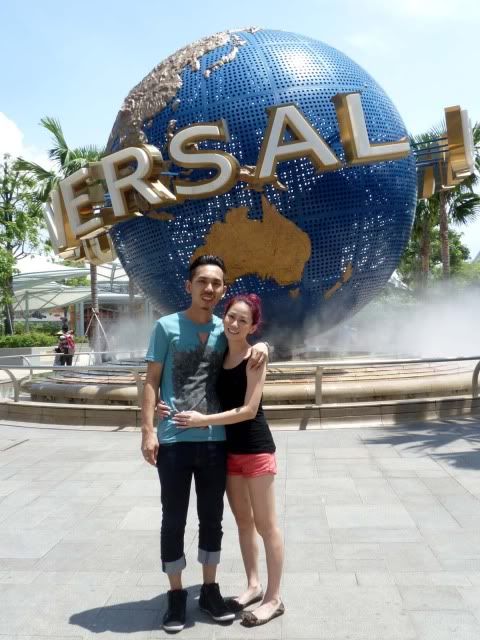 A day after wedding, my friends Cakes & TJG head to Universal Studios for the first time!

Cakes & TJG flew 5315.37 Kilometers across the world just to attend our wedding, make me very gan dong!

I still remembered the first time we met in Tokyo, we had so much fun pub hopping on halloween and I that was my first time experiencing the Autumn season!
I was freezing my ass off so I bought a couple of Heat packs, placed it in my pockets and asked my friends 'Do u wana touch it?' And they looked at me and laughed...maybe they thought I was referring to my pee pee... not for sale ok.

So here are my lovely friends~




To be honest, the 4 of us should be crowned the Virgins of Universal Studios.
And now we are officially not.



Incase u want to find out about the rates in Universal Studios Singapore.


The have peak and non peak hour prices, is pricey but all worth it I had an experience of a lifetime!

TJG & me!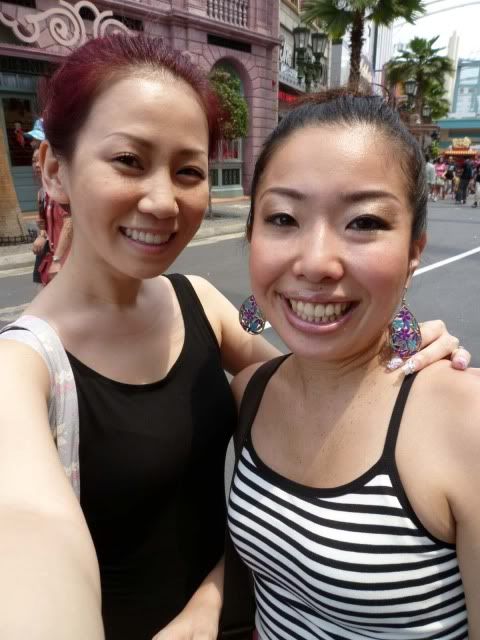 The inside of USS, weather's good, great company!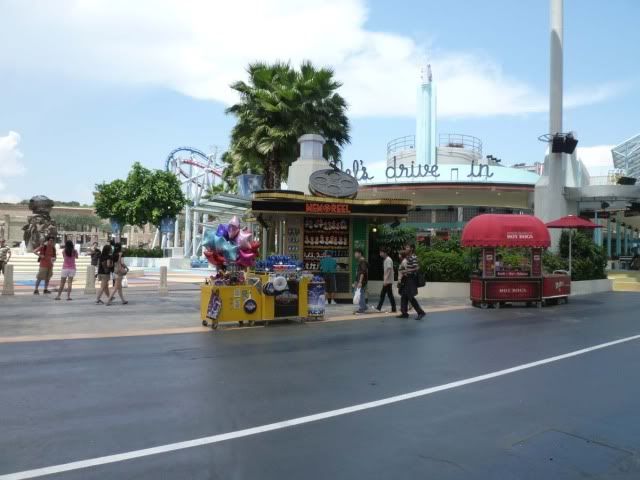 Madagascar

Common lets all chorus~
♫ I like to move it,move it...



She likes to move it,move it...~♫



♫~He likes to move it,move it....



You like to MOVE IT! ♫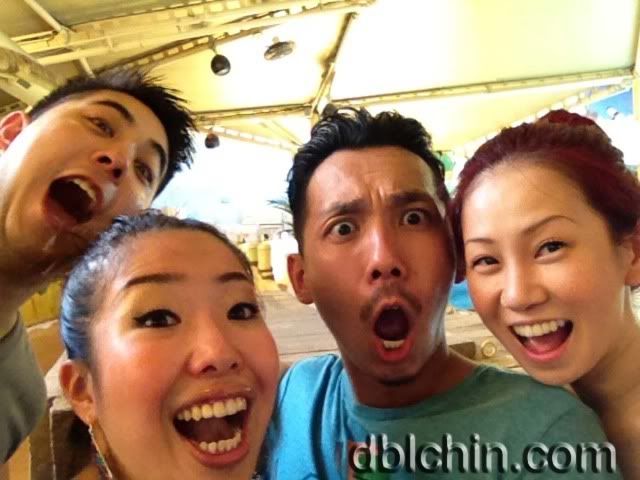 Boat ride to wild life of Madagascar~




Highly intelligent Penguins of Madagascar. they can fly a plain, read maps, date a doll
&
chop sushi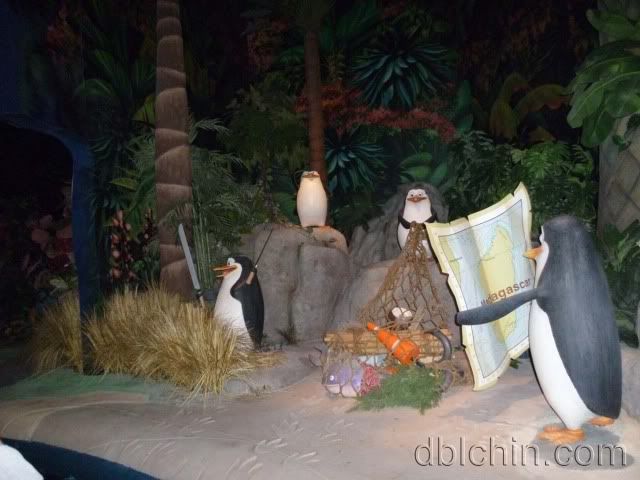 Melman the Giraffe, he is unpredictably excitable & like a particular specie, the Hippopotamus.
perfect 10 I say.




Marty!
I don't really like him even though he is a true optimist, yes a hopeless one.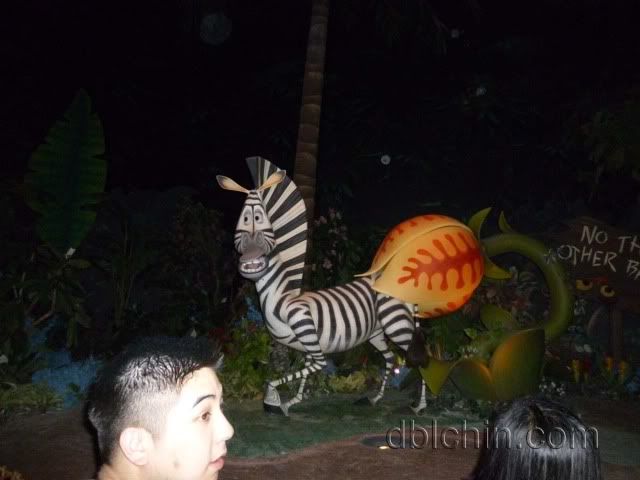 CAKES! Y U NO BEND UR HEAD DOWN A LITTLE?


Lexy, Love his ballerina dance as always.




I like this character the best, no not those 2 idiots. is the big eyed monster with that fluffy tail.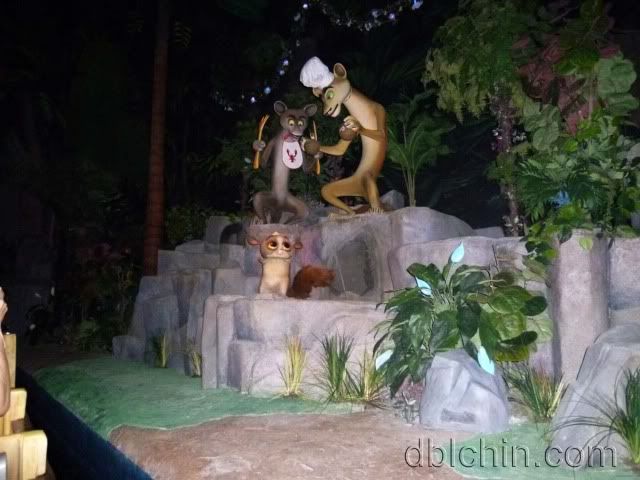 Mort is actually a mouse that looks nothing close to real life. but regardless , those magnified eyeballs already caught my attention the first time round & I'm glued to it ever since.

The Giraffe's Lover, Gloria.
I have no idea y is Mort stuffed under her armpits.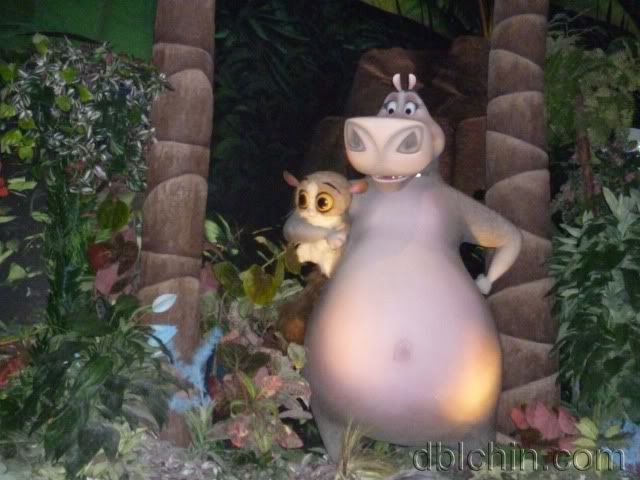 I have nothing to say about this pic coz I accidentally cropped away a fraction of the Giraffe's face.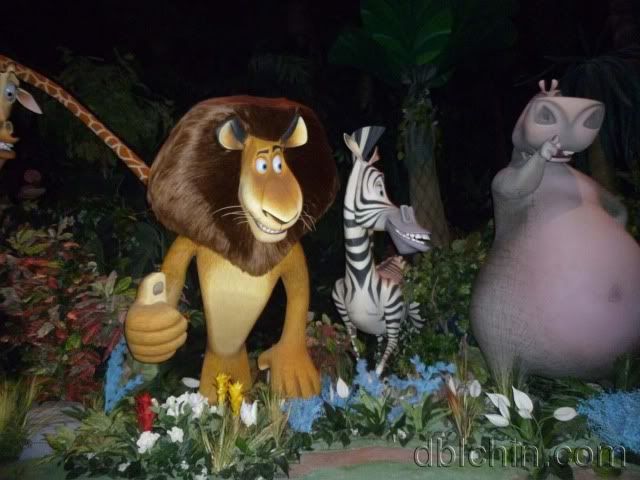 Ok we are now approaching the Lion's Den.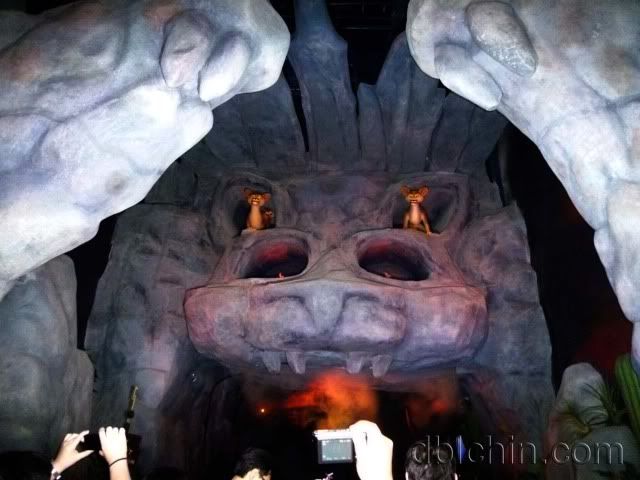 I was about to grab a perfect picture of Mort when a gush water came and imperfect the shot.
Ni na beh.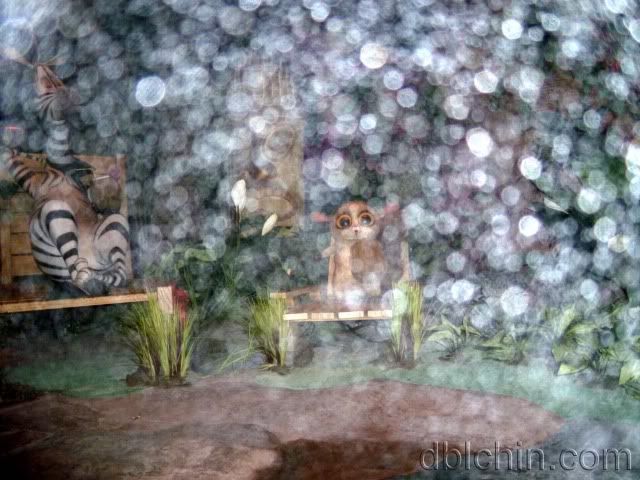 Ok la after the boat ride we popped over to Visit the Gingerbread man, apparently he had too much to drink last night




It says ' Enchanted Airways'




Obsessed with being Newly weds we drowned ourselves with camwhoring.



Ok Setting off with Donkey's wife.




Hubbs was trying to take a pic of me in the front seat, it took him like less than 10 secs to snap but was hurriedly gestured by this buay song staff to sit down.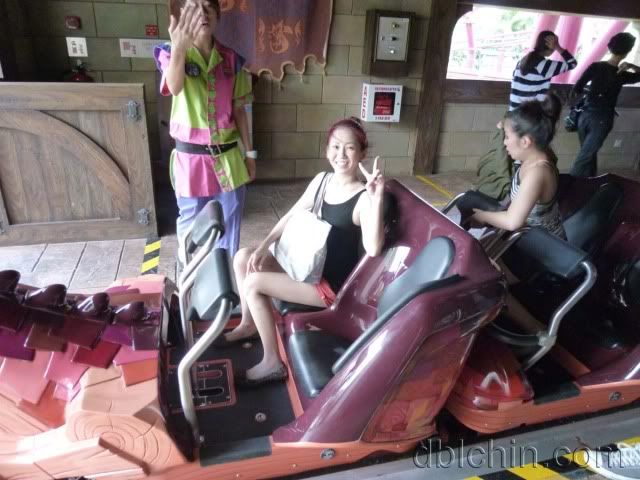 TJG & Cakes Right behind us.
Expression on Japanese girls are always priceless, you should see TJG's face during her ride. Not that I had eyes growing at the back of my head but I know she looks quite comical with that adrenaline rush.




Oh no, please don't misunderstand me, I'm seriously not camwhoring here, just delusional




Dino and their eggs.



I have no idea what we did at Jurassic park.
Did we do anything? coz we interrupted ourselves to watch waterworld half way through the Queue.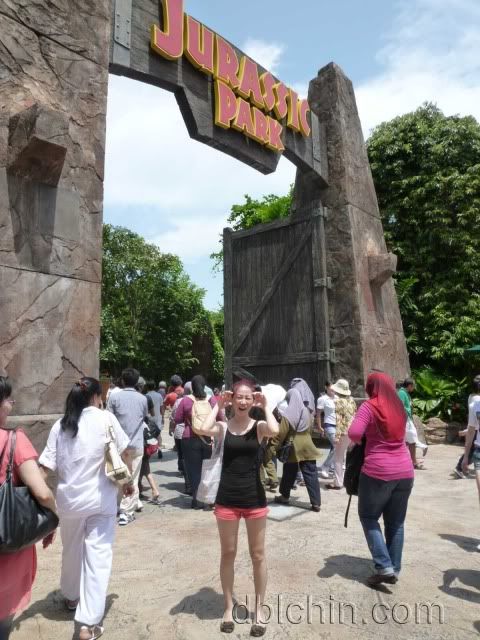 Apologies I didn't take any pics at waterworld coz the stuntman are splashing buckets of water simultaneously at the audiences. And that means us la.
At the end of the show all of us seems to look like we let go a gallon of pee in our pants.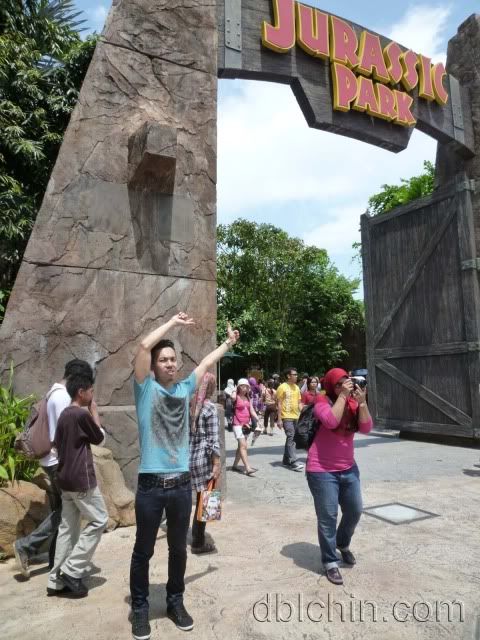 okok Time to head to Egypt!




Standing Sphinx



I'm utterly ashamed of their flat asses, so un-supermodelish




Man on stilts flexing their muscles.
It was a photo session & people are taking turns to take pictures with the guards, I happened to conveniently helped someone to take a pic & am determined not to post. No correction, she photobombarded my picture!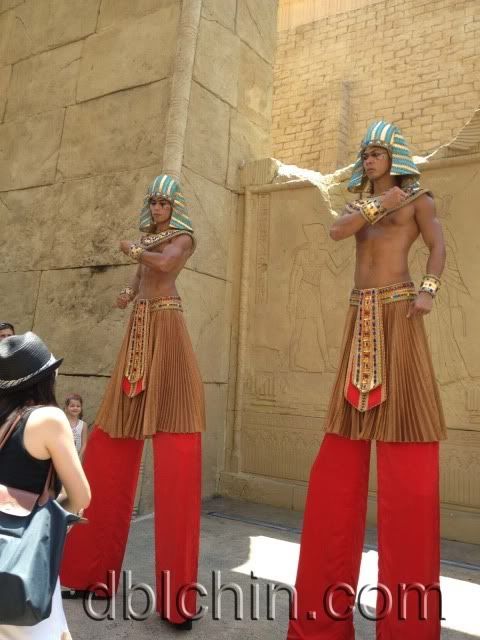 So before the next person walks over I quickly snap a pic of these guys. See the girl in that page boy hat? shes about to invade my pic, glad I got her backview. swee~

Gigantic seated sphinx, for the price you pay, u get to experience Africa & now Egypt.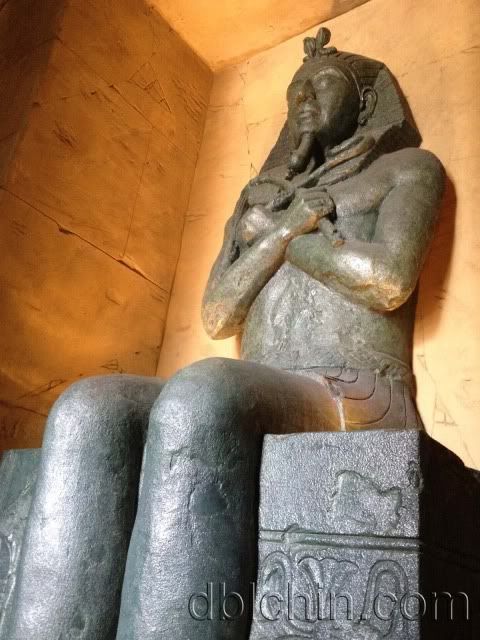 is this funny or what?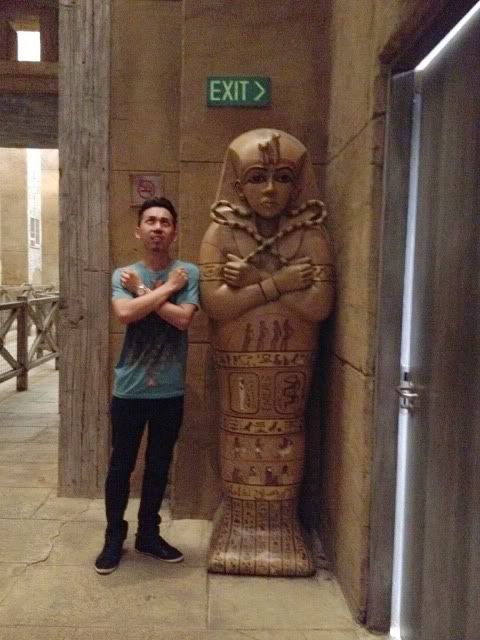 We ushered ourselves into a dark tunnel where the lights are dimmed and seems like TJG has gotten a little fidgety whenever Cakes make a big action.


We sat in this mine-cart just nice for the 4 of us and was taken for a jaunt ride.
It was pretty thrilling as it is dark inside and a lot of short fall from time to time.

After we are done with the ride, we got lucky somehow!

The men whom previously had a long q of people were suddenly cast aside like orphans, I though to myself, YES time for temporary adoption!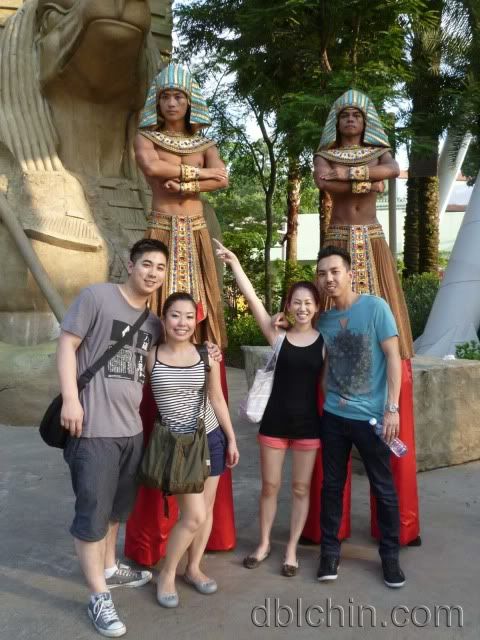 Finally we are in the picture together, makes me happy & wana throw up at the same time, had a tough time looking up to them.

Next we headed to Battlestar galactica & sat on the human & cyclone ride.
The hub was so not game to take the ride so he waited outside the entrance. He usually calls himself middle chicken & this time, he really lives up to his name. Chicken nugget ey ey.


Sci-Fi ladies in stilt & my forte is making faces.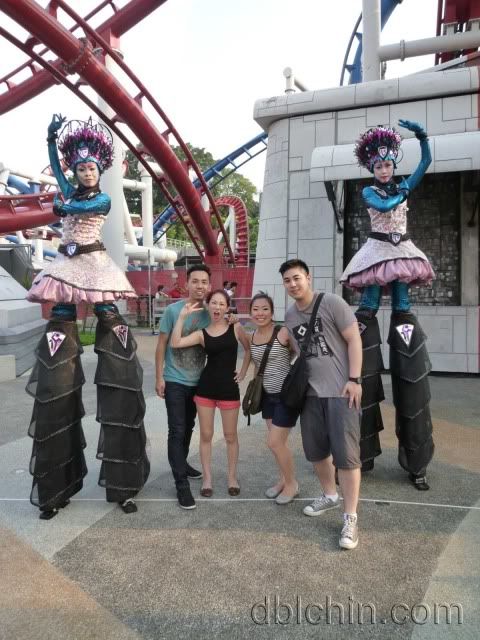 Later, we went for the transformers ride, there was a slight glitch that last for about 15 mins and we saw a handful of people leaving the Q while we were at it. It wasn't long before everything came back on and the rides resume!
&
we were like swee~ no need to stand until tio osteoporosis.

However, during our simulated ride, the screen hang and we were stuck in darkness for like a minute or so before taking action again. We actually got a chance for a 2nd ride due to the glitching but the excitement wasn't as orgasmic as the first time round.
Nvm la, free ride who dowan.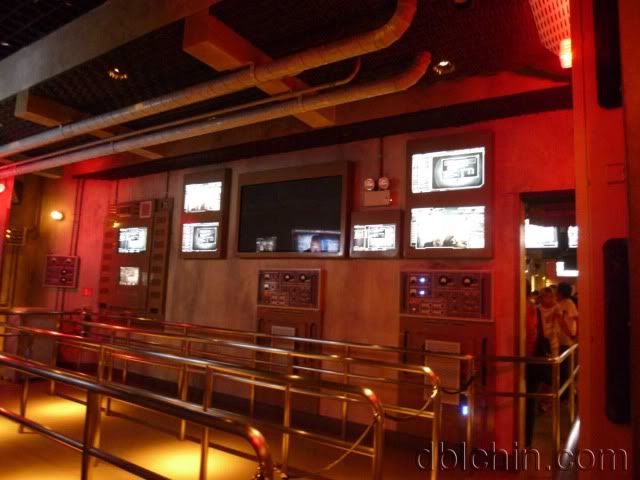 The red and blue lights interchange during the q so I kill time by taking pics of my beautified manicure.
Contact Junying Call/sms at 9026 1583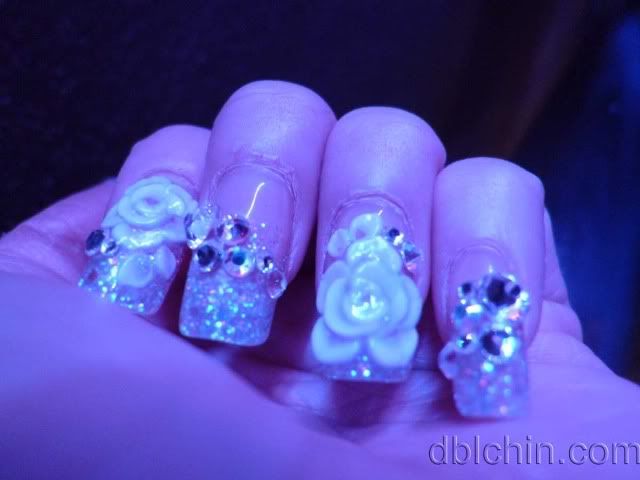 I have never posted an intended pic of my proposal ring before but here it is, just for this time round.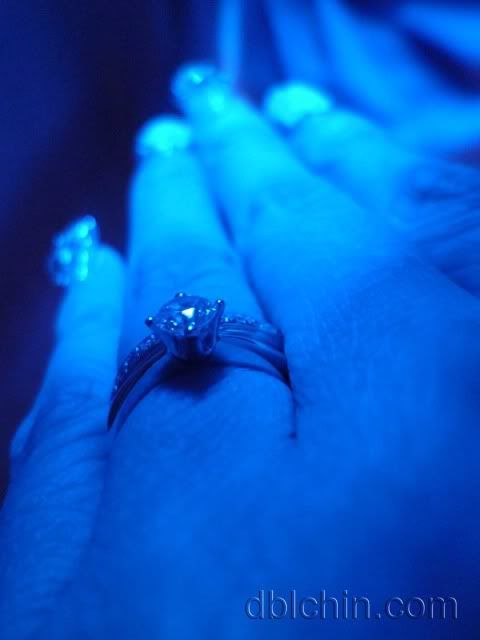 OH MY GAWD, y the fingers so hairy one?!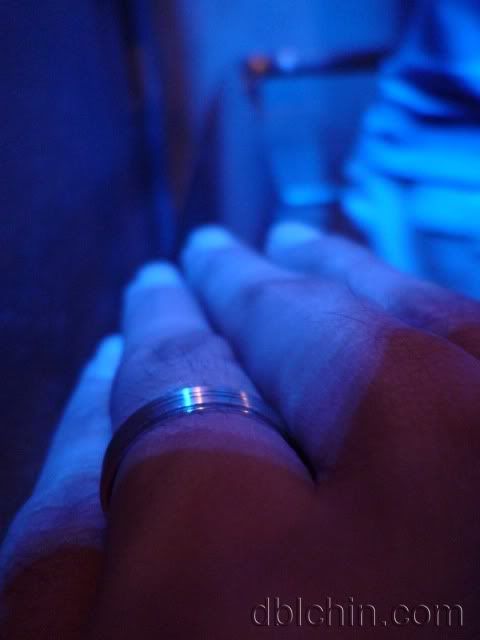 Finale at last the very best, the parade!
I've never seen parade before & u bet I was behaving like a kid, applauding and dancing to the music~




Puss in boots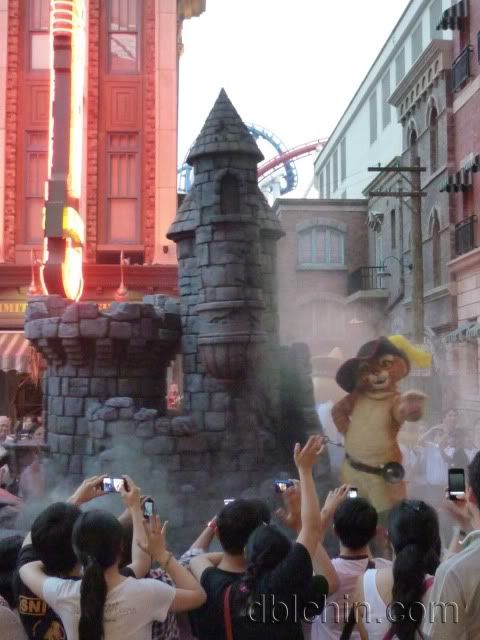 Jurassic park, look at this dino about to fart position.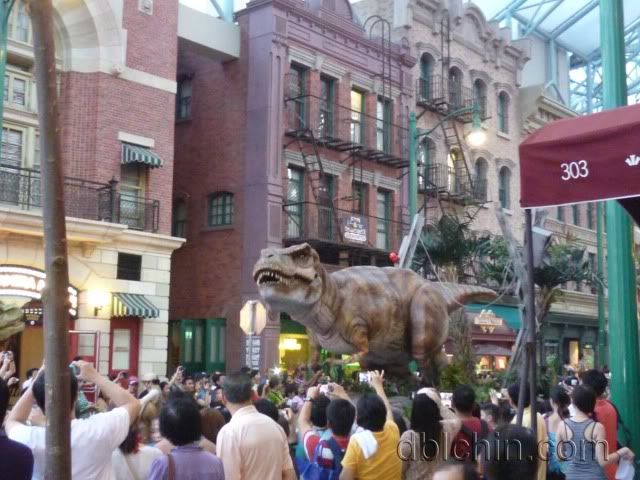 *FARTED LOUDLY*** ahhh song ar!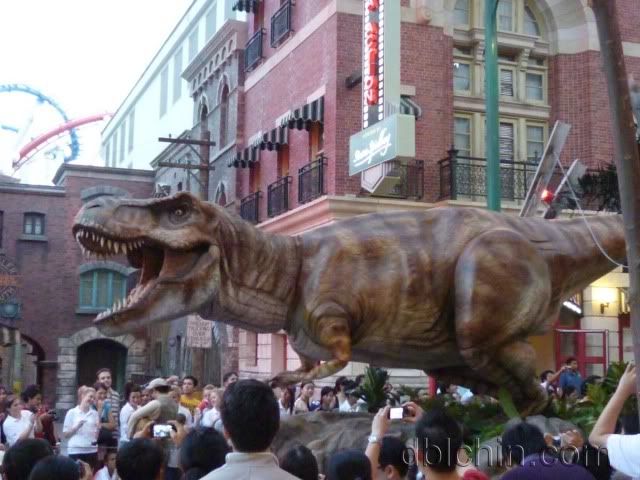 It was fun while it lasted, I hope to c my friends again very soon!!!