* Sponsored Treatment*
Hi dblchinis~
I bet you had knotted your tongue when trying to say my title out loud.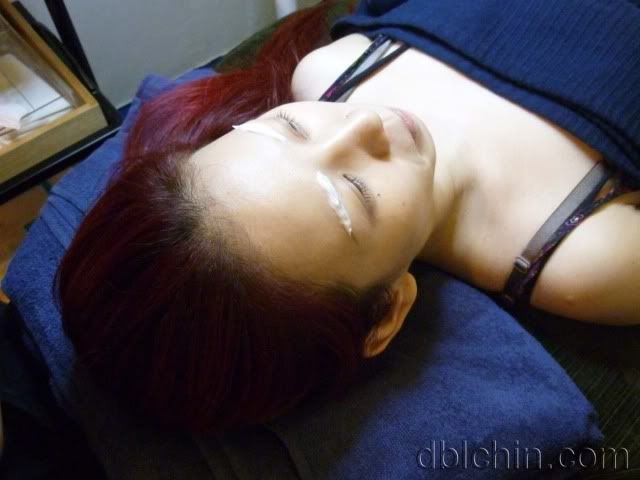 I was invited by Weiying from
Browhaus
to try out a Browgraphy session on my Eyebrows. Omg tongue twister again!
This time I had Shaping and colour tweak, a brow method whereby they dye the hairs on your brow to a mildly lighter brown shade or vice versa. But I believe the former deemed to be more suitable for asians.
This is very good for girls with intensive brows, tell me if still look pretty if you have black brows and blond hair & fyi u are not lady gaga. I had enough of her up coming cockroach hat. I like her but...how puke inducing is that....
Seriously I dunno what she's gg pull off next, pubic hair mustache? She should go to STRIP, huge contribution down there.
Back to the brows, usually one of the methods to let you face looks less harsh is to superficially alter the miniscule things; brow shaping, implanted mole, sew on dimples....
And this case they used vegetable-based dyes that is presented safe for eyebrows' consumption.
So I head down to their outlet at Orchard Paragon.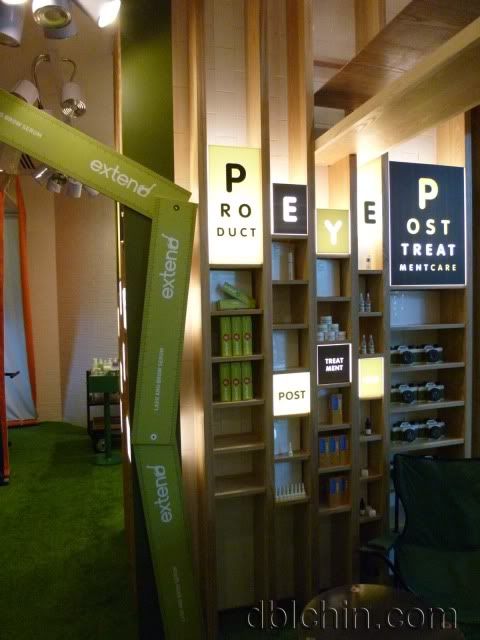 Camper style, set the woods on fire yo.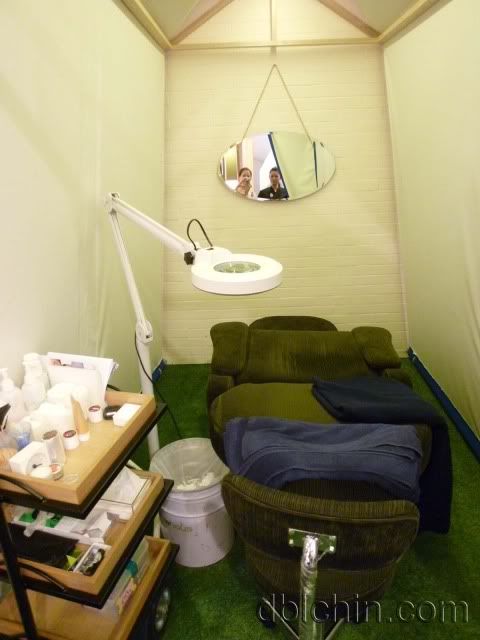 Sorry for the poor lighting, I started with jet black brows.




The therapist explaining the steps and the safe methods for this dye to work.




Applying the colour, she mentioned that I'll be having a tingling sensation that I might feel slightly uncomfortable.
I have to be honest, my senses has officially attain the thickness of a elephant skin due to long intensive training of unbashfulness , so I felt nothing at all.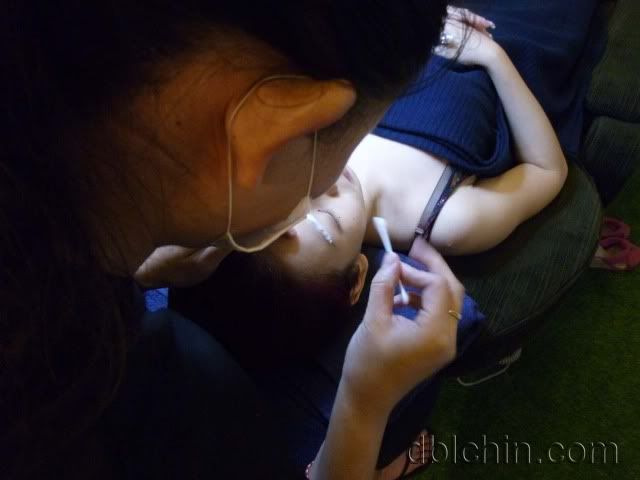 sorry excusing myself to piss, be back in a jiffy.

***

ok back, lets continue


In order to achieve the lightness, the therapist actually dyed my brows twice.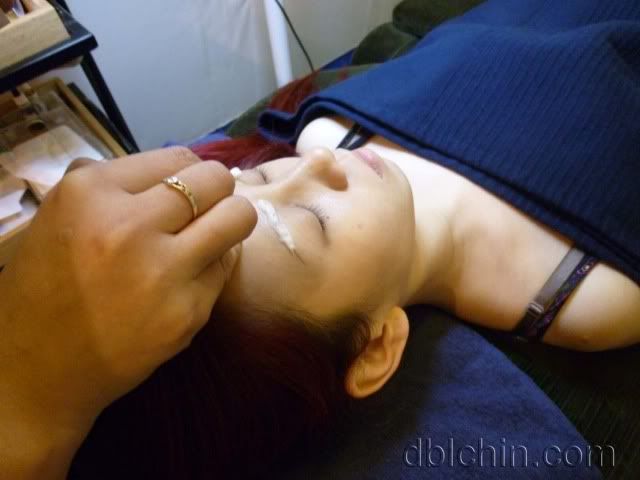 And she went on to groom the stay ends using threading method.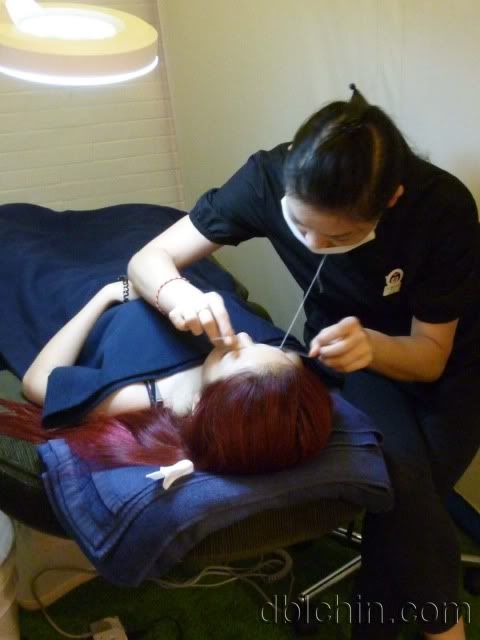 This is the FML moment, I've never done threading before and it hurts!
Tolerable pain but it hurts, like an amateur nurse misfiring her aim every times she tries to poke a syringe into me.



Later I was given a bottle of 2ml size aftercare to apply on my brows before sleep. It is a serum that is supposedly able to help with moisture and soothe irritation.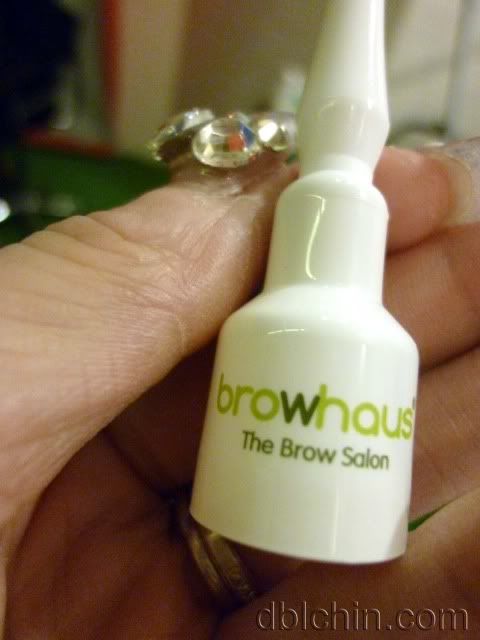 So here are my brows, check out the pink arrows, I'm now lady gaga.



Due to the fact that the tail of my brow is embroidered loong time ago so, the colour is still staining and it is impossible to dye the embedded ink but I'm pretty satisfied with that! Women/Men with thicker eyebrows will definitely get to achieve a more significant difference.




I know my brows are thin and spars. I think Browhause knows too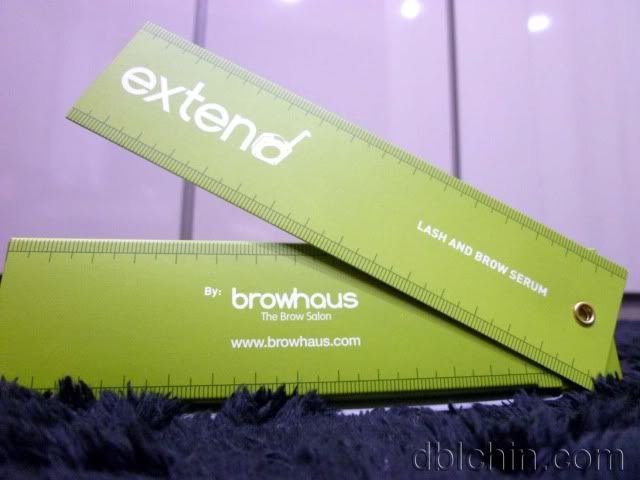 That's y they approved of me bringing this home.
Extend Lash and Brow Serum



fine precised brush tip.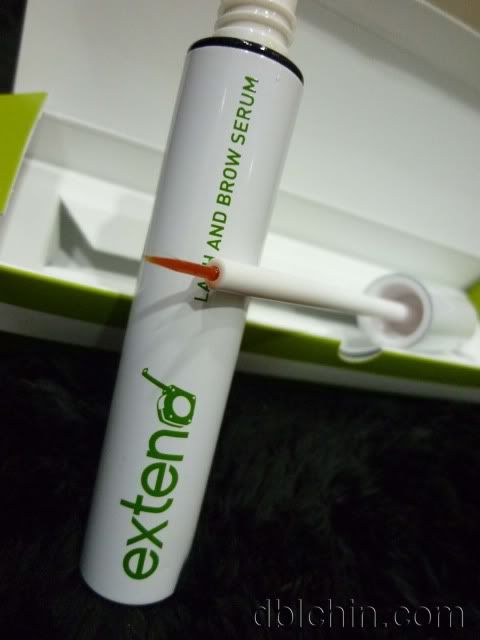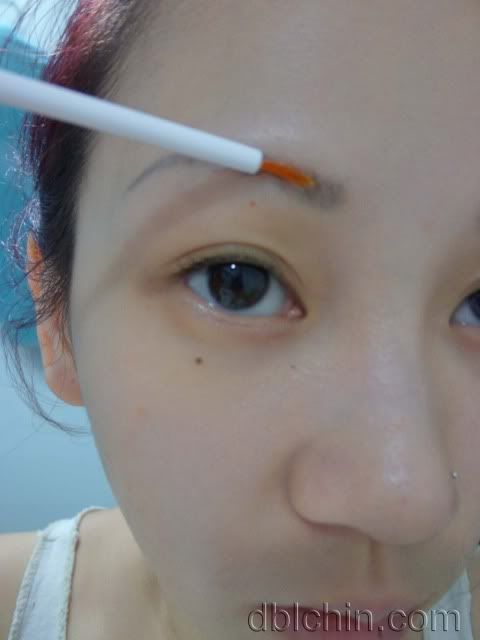 Application on the brow and right above the lash line
This needs to be applied directly on the skin and not the brow strands, we need to water the roots for these hairs to grow strong and healthy. A small amount goes a long way so don't drown your lashes with the product.
Also do allow the product to dry for several minutes before continuing your normal skincare regime, so it has go on before all your facial products.
This is a daily 2 week application & after which you should reduce usage to 2 to 3 times a week.

However, Please do not attempt to coat this on your bikini line, This is NOT A TOY.



* Browgraphy is available at Browhause: Beauty Emporium Dempesy, Browhaus Focus Wheelock Pl, Browhaus Great World City, Browhaus Ion, Browhaus Katong, Browhaus Madarin Gallery, Browhaus Paragon, Browhause Raffles City, Browhause Shenton way, Browhause Holland V