*Sponsored Post
Hi dblchinis, Annyonghaseyo~
I'm ho sei & you are welcome.
I know RIGHT! Today I sounded K popish, coz I'm telling you hardcore Kpop fans out there....
KARA is holding a concert in SINGAPORE on 10 July!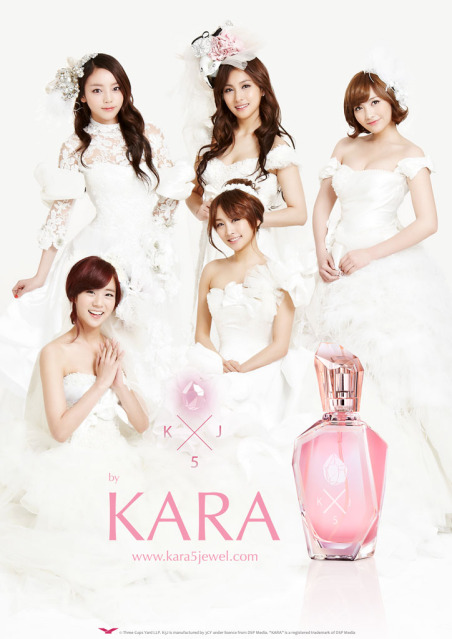 Kara is a Kpop group form by 5 girls: Gyuri, Seungyeon, Nicole, Hara, and Jiyoung.
They have become the most popular girl group NOT ONLY in Korea but Japan & now singapore.
Having sold 1.8million albums in Japan, they have indeed begun to populate worldwide.
These 5 young girls aka jewels have been together since way back 2008, within a short span of 2 years, they have made their successful debut in Japan 2010.

(Credited image link)

Now that I think of it, is so good to be young!!! *CRIES*


I know la u all dblchinis going start wondering y the cheese cake would I take up this post, u rarely see me talk about Kpop.
Actually I have plenty of reasons, may sound irrelevant it but I know u'll make time to read.
Here goes:
I have a pair of exclusive invites to their concert & I never been to a concert, ok like only nce. (FML moment)
This is my chance to sway my body like a techno freak, swee~

I can now officially be on the same wave length as my friend the KPOP fanatic coz I boasted to her about my dream of becoming an

Ultimate Korean Pop FAN

and now I got to Kara concert tickets & bringing her along. So whos the Kpop fanatic now?
Because of this HUGE ASS I LUB KPOP, I'm gg to Kara's Concert.

Ok LA! u are right! Because people made Clara sound like so much like Kara, Kala, ka la la, kula, 克拉拉 <-- how do u write this in Korean?

And of course their Fragrance line Kara Jewel, something I'm most interested in is launching at Metro stores!!!


I can't wait to tell you but Kara is holding a Meet and Greet Session with fans at
CAUSEWAY
BAY POINT
You can now officially get see them in person at this timing:


Date: 9 July 2012
Time: 7pm
Venue: Causeway Point Main Atrium outside Metro
If you have not gotten your tickets for the concert, this is a great chance to win them at Causeway point.
All you need do is to Spend $150 at any F & B outlet(combine 3 recepit/in 1 full recepit) and you could reach for a lucky dip to win a category 1 ticket to Kara concert worth $151.
Though competition is high at Causeway Point coz this place is always hustle and bustle with shoppers BUT not to worry, they have 26 Tickets to giveaway, just pray hard the person before you wins KARA Merchandise & not the ticket!

Of course not forgetting that as this event is organized by Causeway Point, they are rewarding you with a $10 Frasers Centerpoint voucher.
You have got 4 days (6,7,8,9 JUL) to accumulate the receipts for redemption, just pray hard the person before you accumulates 3 receipts and the bill total up to $149.9o so they are 10 cents short, fat chance of dipping! ha.

Also The first 80 fans who present their tickets at Causeway point Level 2 Customer Service Counter (from 11am - 9.30pm) on 9 July, will receive a Limited Edition KARA showcase poster, to be autographed by KARA.

Good luck to u and tough luck to the person before you!