*Sponsored post
Hi dblchinis!!! Have u seen the clutch Bag I brought out with the last few post?
Yes this, from Tocco Tenero !!!
||
\/


This bag looks like a cliche Croco embossed cowhide clutch
But actually no....
Is like the world of Narnia inside...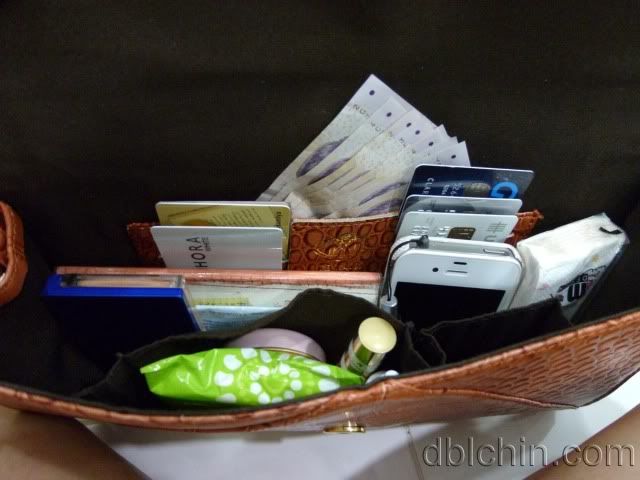 This bag named 'Aria' has compartments that help you organize your stuff quickly, looking at this elevated image you can spot almost everything with 0ne glance.

An area for my cards so I take less time to fumble through my belongings when footing the bill.


Sorry if I'm took rich for your liking, all $2 nia.


This bag is secure by a magnetic clasp in goldware my no.1 favourite of all metal.


The Crocodile embossed material looks really classy and almost comparable to high fashion brands in the market.
I have to thank my own exquisite taste, this bag goes well with almost any outfit. Be it casual or formal.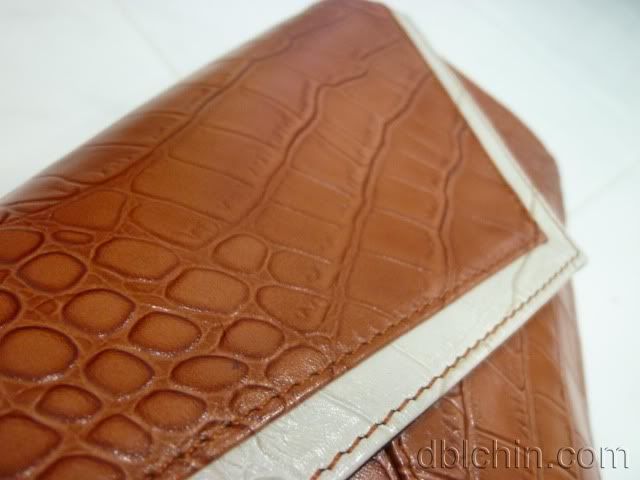 Contrast trimming at the front flap to brings out the chic and upmarket look.


An additional compartment at the back with magnetic snap closure, great for my wet wipes and napkins.




Did I mention that you could sling this as well?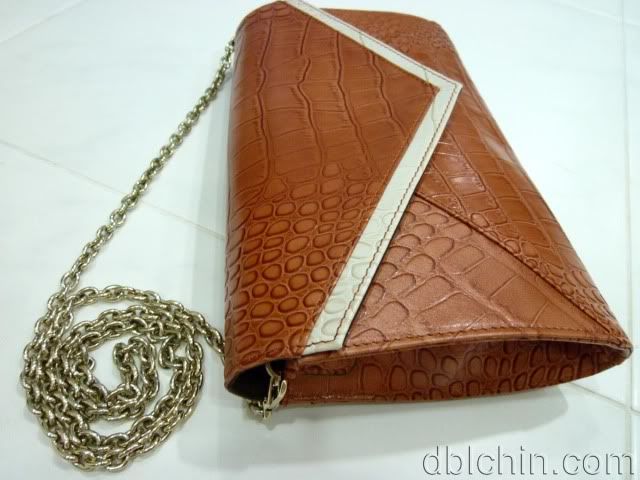 The length is pretty much adjustable if you kn0w the trick to it.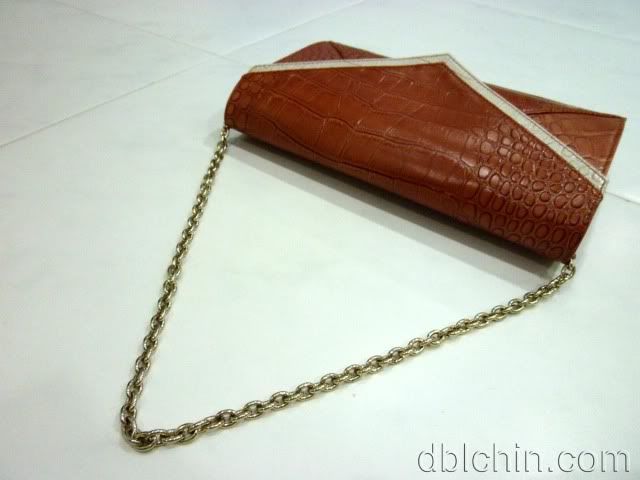 Just coil it around the bag once and you have a shorter version of the sling~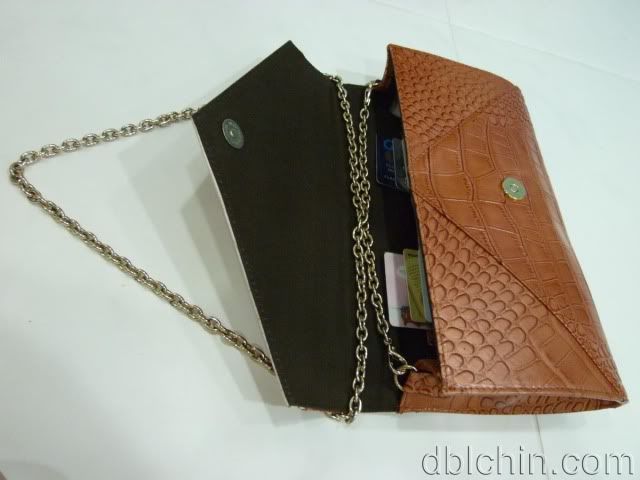 Comes in other colours Beige, Orange, Navy Blue to suit your preference.

Visit their stores now!