hey hey dblchinis!!!

Part 2 of #NAPBAS is here!
(check out PART 1 & #Napbas Highlights here)

Actually we do have a #Napbas after party at ZOUK KL
but
we didn't manage to take any photos coz I'm simply too lazy to bring out my camera to night spots! Partying and looking after yourself is more important, Better safe than sorry
(Pics credited http://dustyhawk.net/personal/celebrating-blogs/)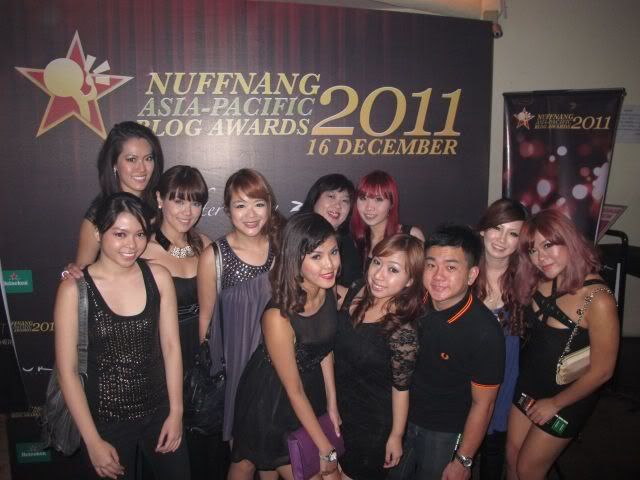 This is the only group that has Dweam (elegant tall lady on the extreme left)
I was tweeting to her that is an utter shame we didn't get to take pics tgther!
but there is always a next time. I'm sure.


Well all of us partied kinda hard and had problems waking up the next day.


Regardless, we all(almost) did and had breakfast to prepare to head out for our 1 day tour.


We visited the king's palace but only allowed to take photos of the gate -_-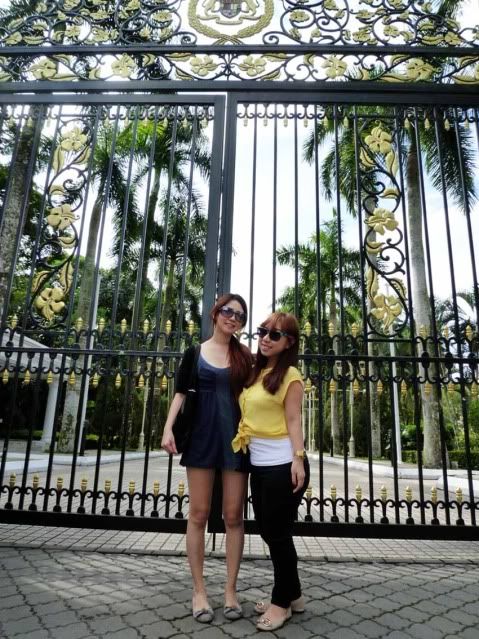 ching chong boy (nad's bf) shot this! he elongated our legs.
Good job!


I had the best time with Esther today!


She seems kinda snobbish at the first look but actually shes really friendly.
And
she brought her mum(mama Xie) along, Mama Xie is really nice and takes care of not only Esther but all of us!
I had a massive tummyache during the evening and she actually showered me with care asking whether I'm feeling alright or not, Shes sucha nice mama!


With Amanda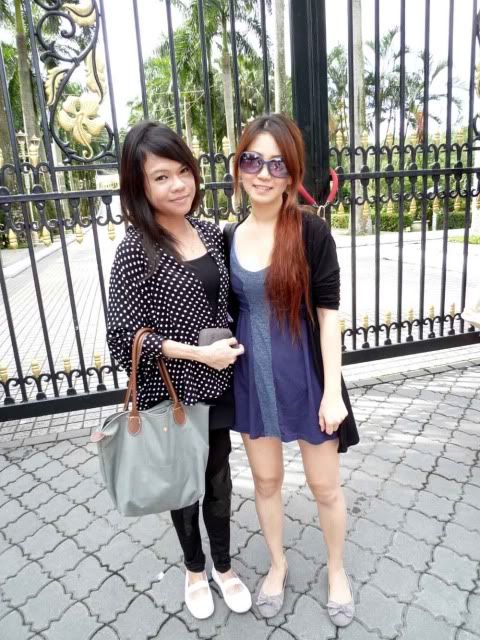 I'm wearing shorts, no chances for up-skirting.


Next, we visited this place called the lake gardens




Pris hanky-panking with Bern in public


Oops I caught you!






With Hpility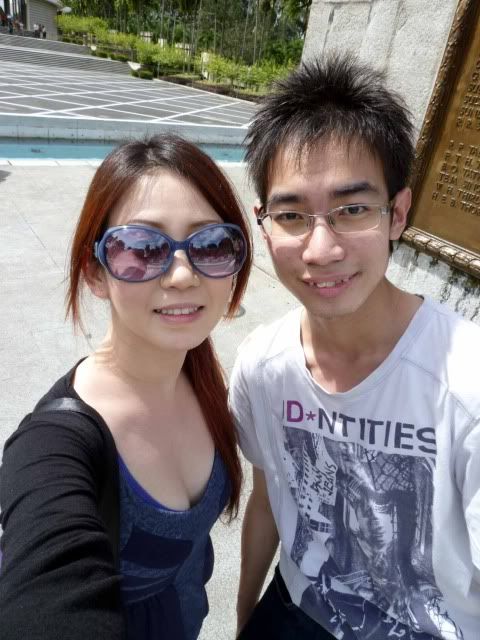 We met a few occasions before we didn't really talk much, gotten to know him better during this trip. He is super fun and easy to get along!
I manhandled him mentally that night and kept him till morning to have breakfast together.
At the lobby.


Is been a while since I go on a Tourist attraction frenzy mode.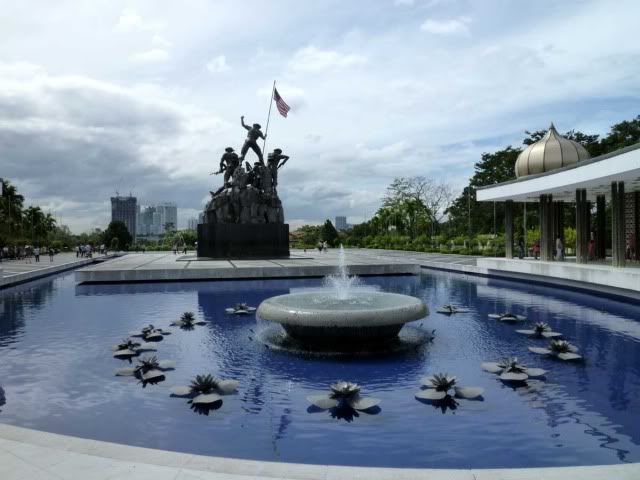 I felt midgety beside Esther. No good.



Massive statue of these heroic men.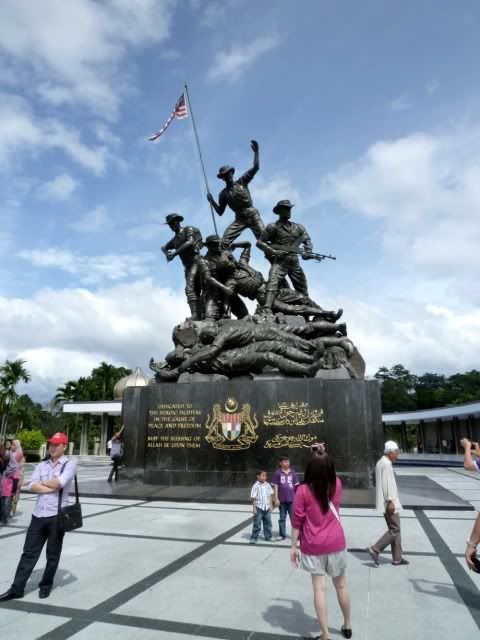 I met TypicalBen!


He is my niece favourite blogger & his skin is goddamned flawless.
So nice to meet you Ben!


Later I dined in at KFC with Amanda (this is different frm the previous Amanda) Hardeep and Noel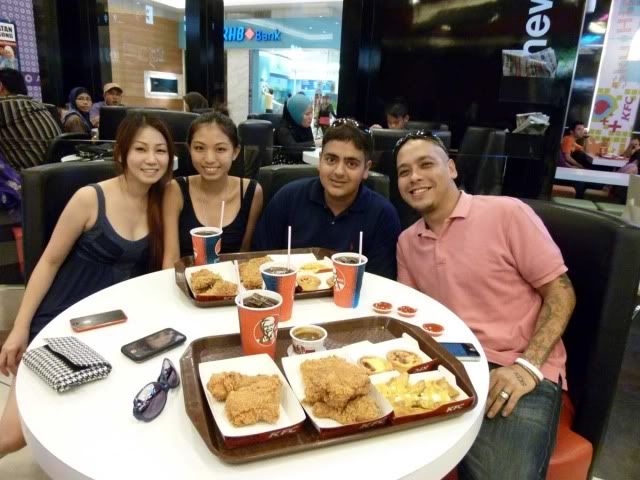 We had 2 sets of Group meal that is fit for 2 only.
U can call it romance meal, twin meal, buddy meal but Group meal?
Next time throw in more sexy chicken legs at least.


With Silver and Brad (LadyIronChef)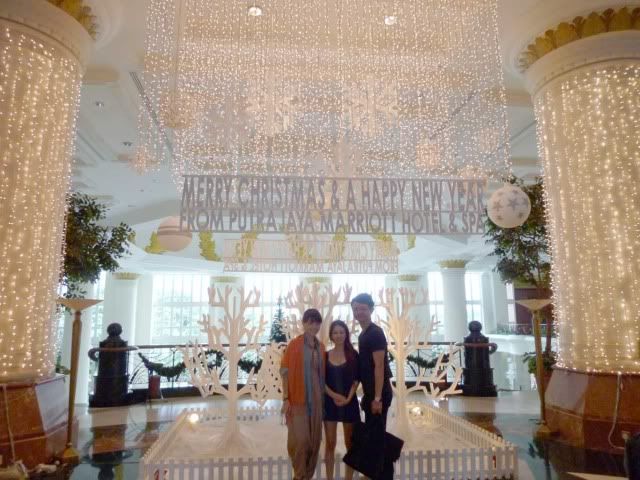 Oh before we headout for G Tower for the night,
my roomie sochii lend me her furries to camwhore with,
it looks super hot but actually is kinda cooling and it elongated me legs!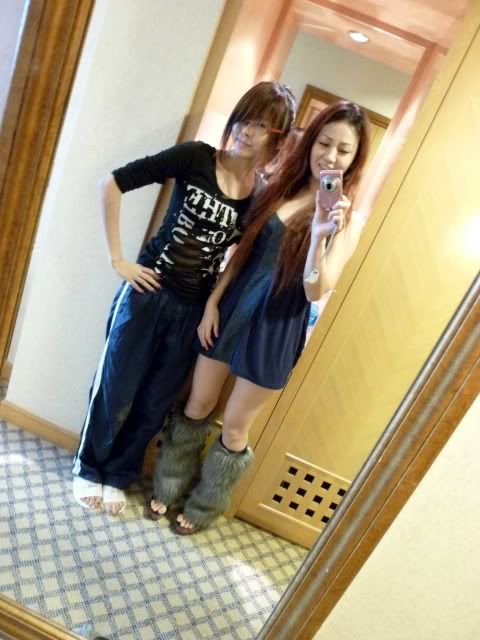 had cheap thrills, infact free before we doll up!

Later I met up with the group and camwhored in the restroom.




Thats my outfit for the night.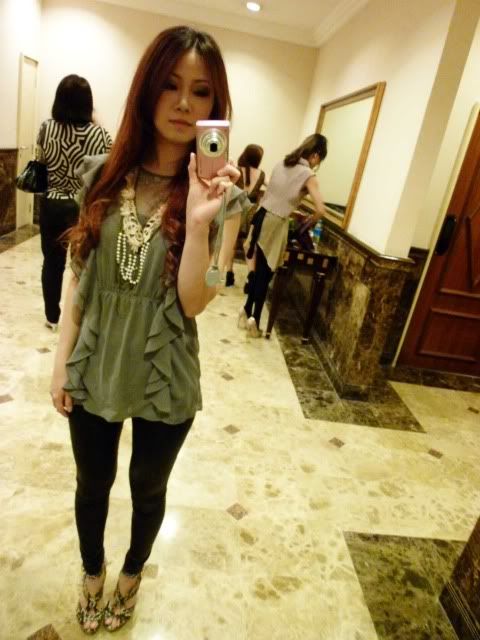 Grey Top by dressy, latex-inspired leggings and my leopard print heels.


Still a lil red on my right(your left) eye but this time is body over mind.
Sorry time for makeup!


Wore this crochet necklace I bought from diva, cost me freaking S$30 over bucks.
Well is all worth it, I wore it on a few occasions already.


Peggy!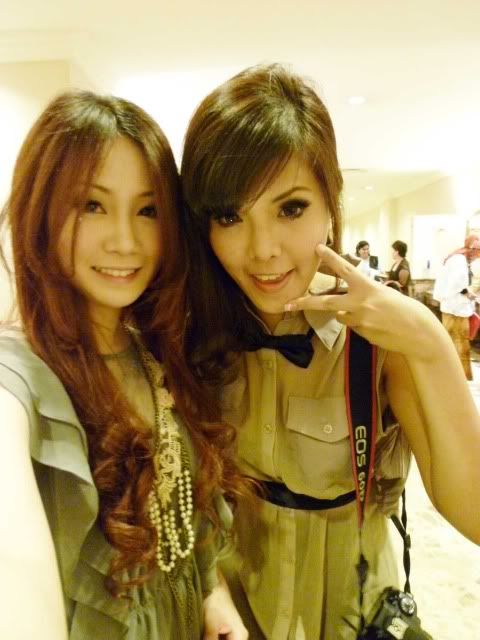 I love to call her Peggy, look at her cutesy pose.
*melts*


This is
JANICE WONG, Chaigyaru!


I love love love her videos,
Love love love her blog
And Her personality!
So glad I got to meet her in person, hope she can make it for my big day next year!



Later we proceed to G Tower (sounds kinky), KL's latest hotspot that shows an excellent landscape view right frm the balcony.


A hot pic with the barmaid at G tower




Toasting the beer.




A shot withEsther, checkout her fiery red hair.




Nadnut is totally insane to order alcohol that deems never ending.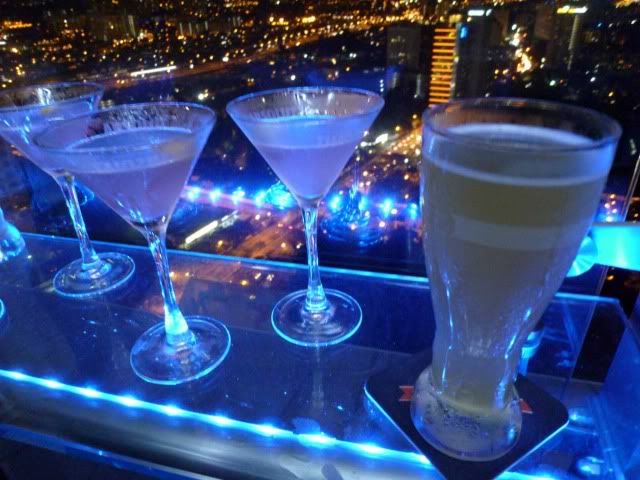 A toast to our friendship :)


Thanks for the chance to be here tonight.


with Amanda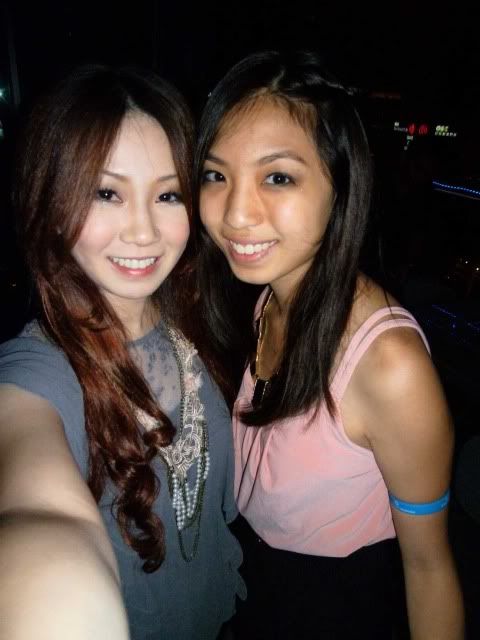 She got nominated for Hidden Gems in the #NAPBAS category!
Totally deserve it, you dblchinis should visit her!


Bernard arms are super long, well as least long than mine I bet it can fit a couple more nuffnangers into the pics!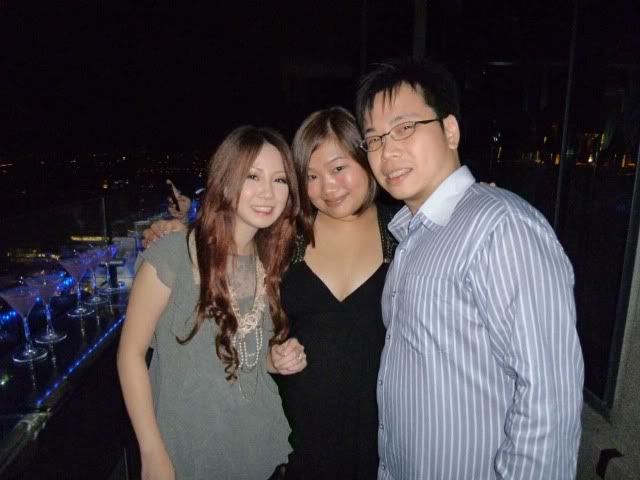 With Thiang!


She is so bubbly and sweet, I'm melting...


Pris and Esther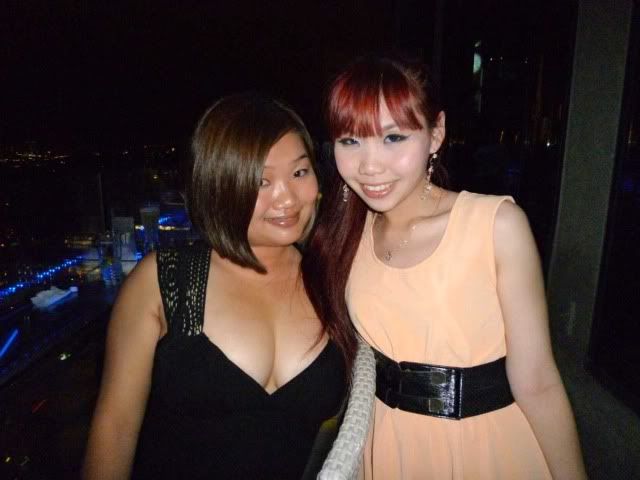 Look at the plunging neckline and Esther's sexy short dress.


Hardeep and amanda


Hardeep tried his best to put me through this trap that we are still in Singapore
by pointing out marinabay at a random tower.
Took me a minute to react, I almost fall for it.


Is sarah the nuffie again!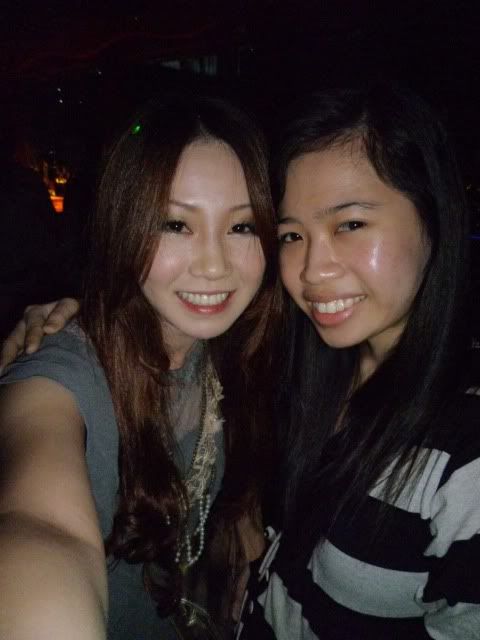 And My Roomie Sochii, all dolled up for the night.





Needless to day I'm sure most of you know that this is the co-founder of Nuffnang : Ming.


We didn't talk much, but pic are precious!
Glad I caught one with Him.


Hey Brad!


The finalist and WINNER for Best Food Blog at @Napbas
Brad looks like Li wei and shi song that runs school of music in sg.
He is actually super mild mannered and exceptionally tall!


With Lydia, nuffie.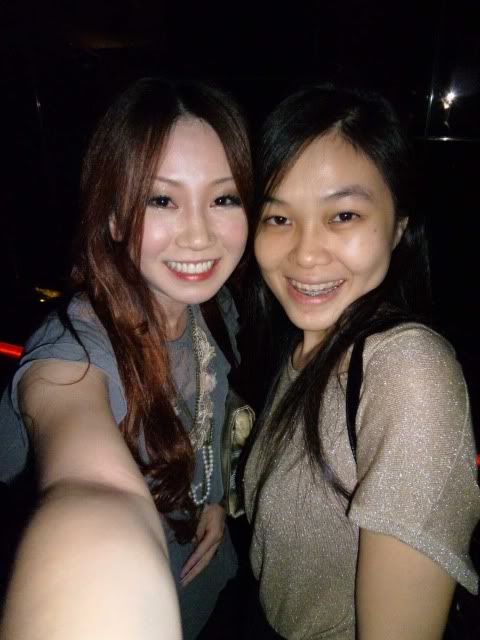 Had a small chat with her on our way back coz I'm really cfm chop gurantee #forever alone when I was heading back in the coach.


Wacky things we do!

Noel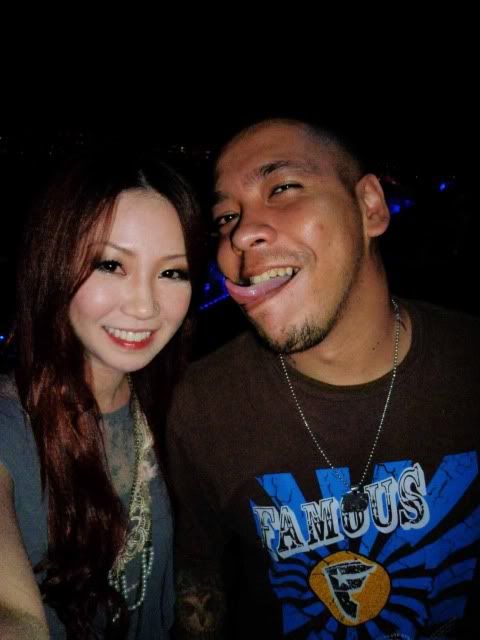 Is super aweeeeeeeesome hanging out with him and did nothing to stop me for calling myself shameless.
Y didn't u stop me? Y? Y?Y?

Amandaaaa!




Huiwen, Nuffie and country manager of singapore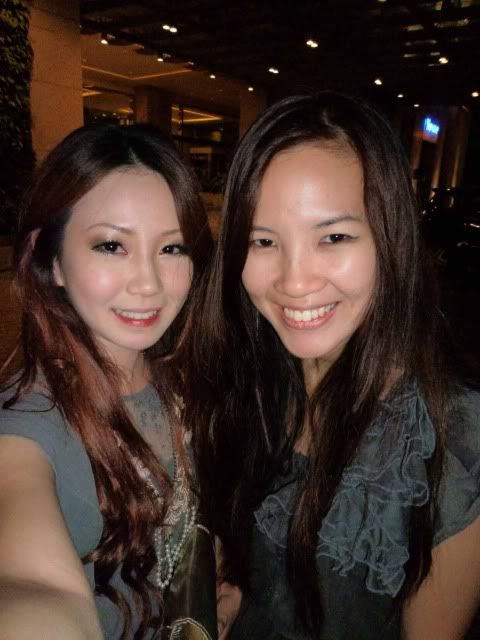 Great meeting you Huiwen!


Janice again!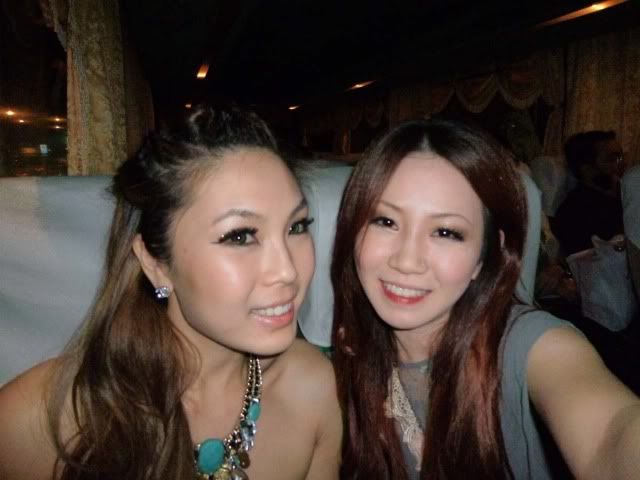 She is so beautiful no matter from which angle.


Thank you Nuffnang Singapore for the awesome Opportunity!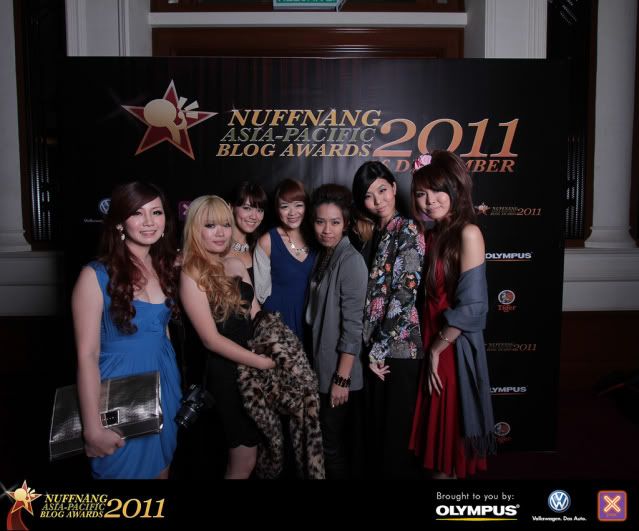 I bet there are many more great happenings with you again!


Round ups for the winners for this year 2011 #NAPAS Awards.

Best Parenting Blog - Childhood 101

Best Geek Blog - IPinoyLike

Best Photography Blog - Photoblog 摄影札記

Best Food Blog- Lady Iron Chef

Best Fashion Blog - Cheesie

Best Lifestyle Blog - Jenni Epperson

Most Original Blog Design - Eat, Show and Tell

Best Travel Blog - Just Wandering

Best Entertainment Blog - Beautiful Nara

Best Micro-Blog - @Kennysia

Most Influential Blog and Region's Best Blog Goes to
XIAXUE




Links:
NAPBAS Highlight- Nuffnang Asia Pacific Blog Awards 2011
NAPBAS Part 1/2 - Nuffnang Asia Pacific Blog Awards 2011
NAPBAS Part 2/2 - Nuffnang Asia Pacific Blog Awards 2011