hihi dblchinis!!!

I get very happy when companies snt me awesome things to review.
Yes is the
Heme collection
, endorsed by S.H.E (Selina, Hebe, Ella,) Taiwanese group superstar.
Unfortunately Selina met with a major accident during filming and is recuperating right now. (see
report
)
Oh well... let get back to the products!
Check out the V mask!!!
They smell great and hydrating as well!
And I've got their hydrating range!
I've been using them for a couple of weeks but now I've stopped because I'm trying out other new products which would b reviewed soon.
So right now I'm gonna review about the following: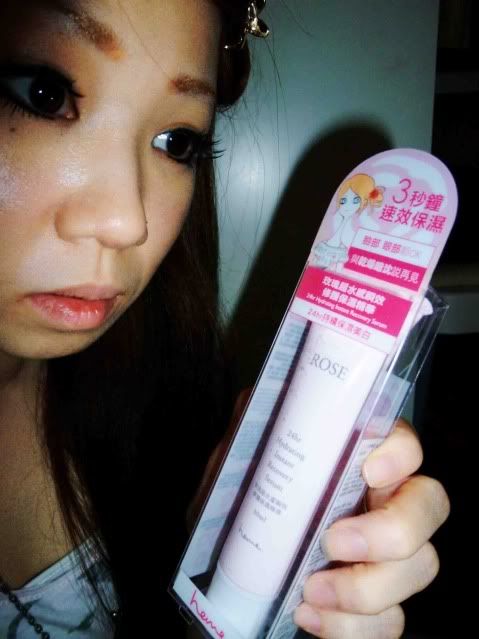 very concentrated gel-liked liquid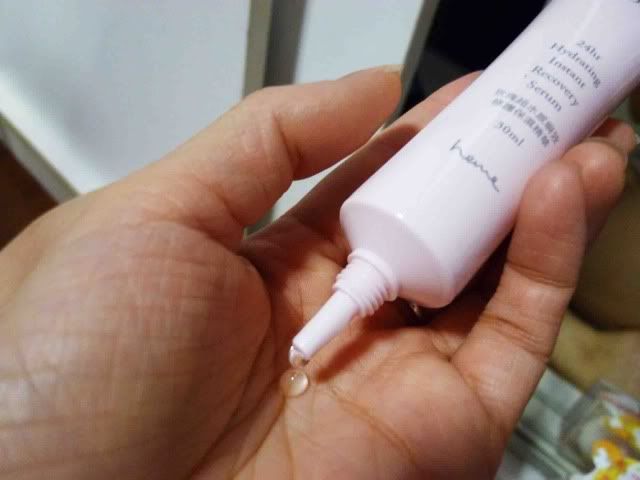 Very intensive brightening serum to rehydrate skin. It also helps greatly with
actually u do not need so much, just a small amount will do to make your skin supple
I love how the serum seeps in to my skin so quickly, u know how some serum gets oily when u smear them all over your face? This doesn't feels oily at all.
However, I'm not too keen on the thick consistency as it is harder to spread across your face.
I use this every other night due to the fact that I do not wish to over hydrate my skin with heavy products that might cause unnecessary oil seeds or white heads.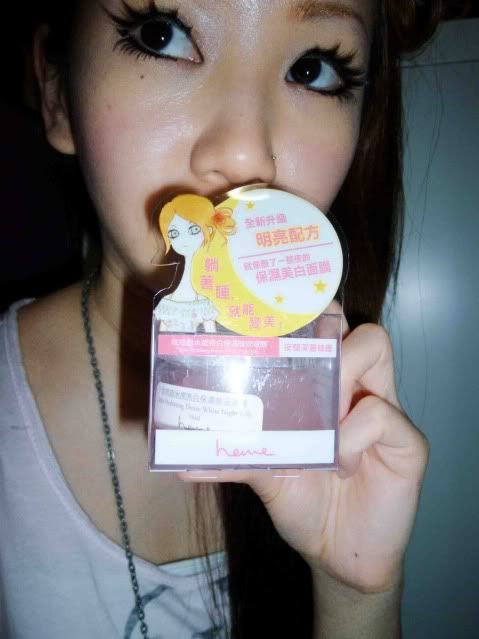 Yes looks just like jelly in pink!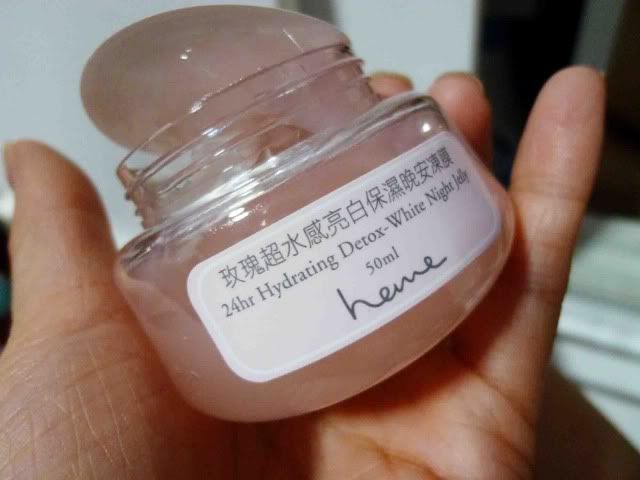 This product is a potent jelly-liked product that produces hydration and moisture during sleep the next day when u wake up, you will instantly feels fresh and moisturize with younger brighter skin.
Smells awesome too!
The consistency is semi watery and easy to apply onto your face, I like products that are in gel, or jelly texture, Cream is way too heavy for me sometimes.
I m not a avid user of moisturizer coz my face secretes oil throughout the night, so in order to balance out, I use as every other night in exchange with the serum.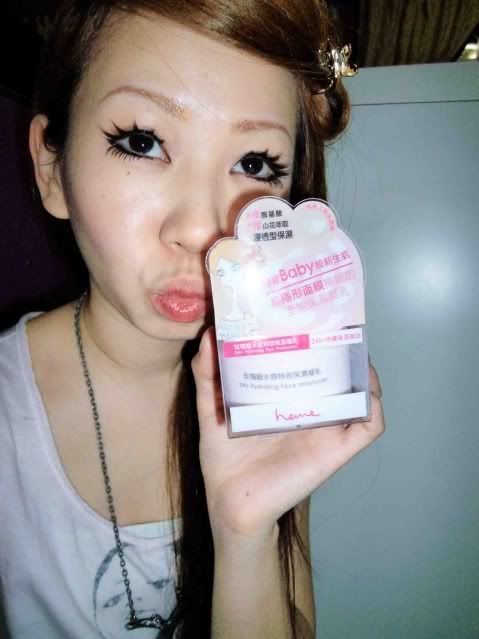 This product is packed with Acetyl hexapeptide-8 and Hydrolyzed collagen skin-essential elements to maintain one's skin's moisturizing level.
A spatula is included for hygiene purpose.
This really looks likes the dessert in your fridge.
Even more jelly-liked than the night moisturizer.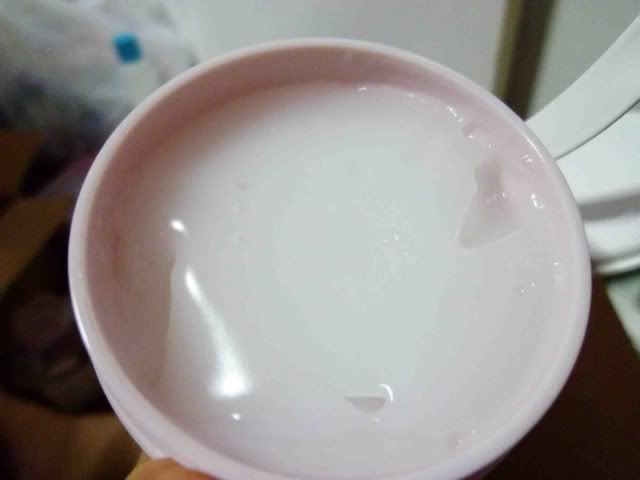 I totally love applying this on my face, is hydrating but yet it matifying to my face!
This product is semi-opaque, neither too heavy nor too light is just right for me.
Yes I use it everyday as a moisturizer before sunblock.
This product might b look really weird because of the jelly-agar agar substance but is actually very interesting to look at when u try to dig that out with a spatula and it wobbles like crazy.
Yes i would definitely recommend these products to you girls if you are suffering from dry skin at night. I know how frustrating this is to having over crisped skin and having difficulties with applying your makeup or foundation.
However, for people that are slightly to the oily side, you definitely need moisturizing as well but be sure to use it sparingly.
They've snt me these awesome masks too, I do use it once in a while for hydration but not too often.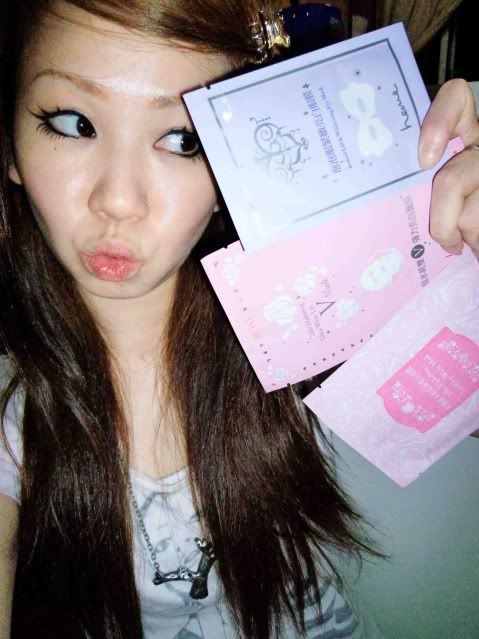 If you like my reviews you've gotta like their fanpage,
HEME SINGAPORE
oh well, hope to do more reviews for you dblchinis out there!
toodles!