Sponsored products
Yay dblchinis!!!

I'm now in the finals!
Yea in case you've missed the stages, u can check them out
here
!
Yea and after all awesome coverage with bb creams we actually neeed super base to start with.
Without clear firm skin, how confident can u get???

Yea... introducing the....

Bio Essence bb cream V-shape kit I got from the workshop!

Who doesn't wants to have a sharper face like Vivian Hsu???
Yeaaaa chk out the products equipped with ATP!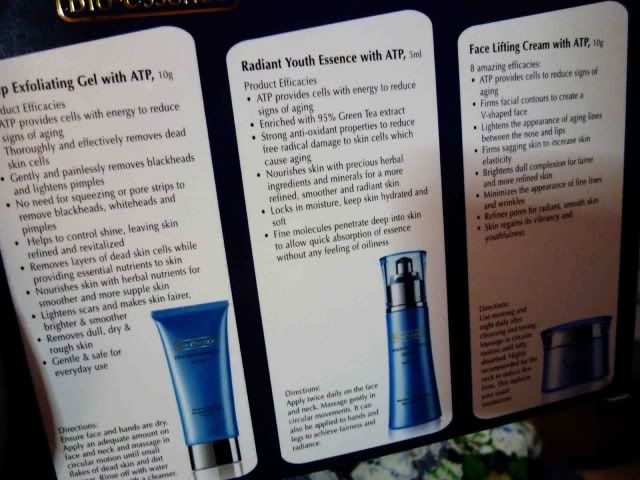 Well... if you have problems remembering what ATP (
mentioned in my workshop blog entry
), lemme share with u once again...
ATP A.K.A Adenosine Triphosphate, is an ingredient that provides energy and recharges skin cells.
Everyone needs energy isn't it? and that includes our very own skin.
Lets start with Bio Essence Deep Exfoliating Gel with ATP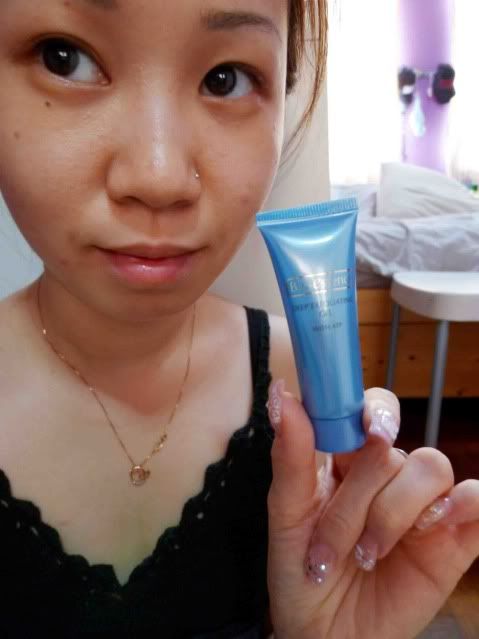 This product carries a very awesome agent that keeps ur skin feeling brighter and more radiant after use.
It gets rid of dead skin caused by most skincare problems – dullness, roughness, uneven skin tone, unnatural makeup appearance

It also helps Exfoliate to remove dead skins for fairer and finer skin

Of course after exfoliating when skin is clear subsequent skincare products are easily absorb into the skin (toner spreading more evenly on the right)
This product Strongly recommended by 女人我最大's Xiao Kai Lao Shi.
it comes out a semi opaque...
it is not like any exfoliation that carries beads, it is gel-like and feels gentle on my skin.
I used my fingertip draw circular motions on my face & not long after... all the yucky stuff started forming like this.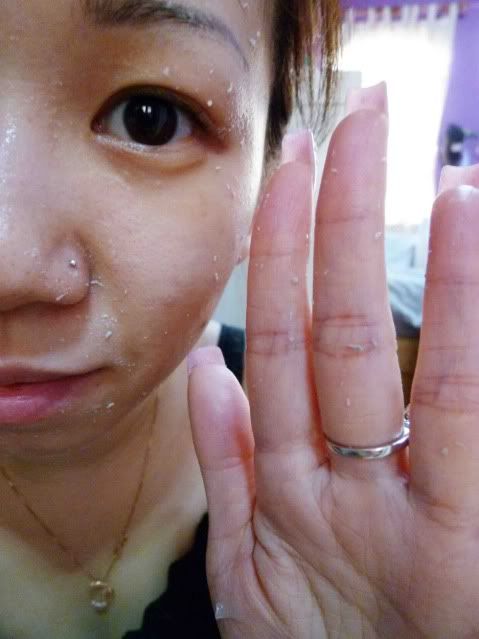 These are the residue that's gotten rid of.
Yes... it is the dull and dead skin...
Clean it up with a wipe and cleanse your face with water.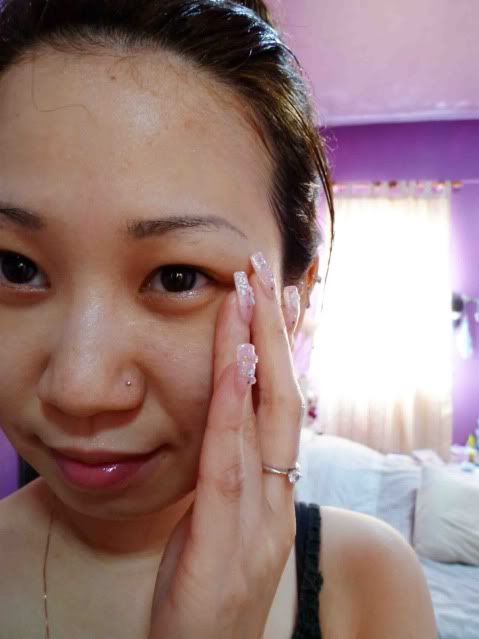 Now u feel much more refreshed than before!
Next, I use the Radiant Youth Essence with ATP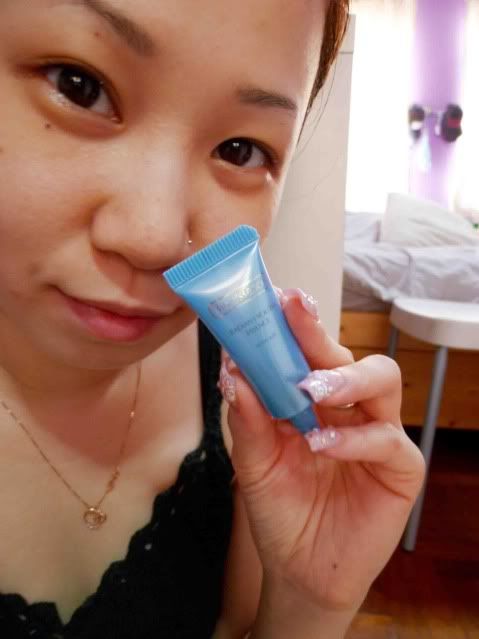 This product contains 95% pure Green Tea extract with strong anti-oxidant properties
As u know, Green Tea is a powerful antioxidant, that helps to fight free radicals.
It also protects skin from UV rays, sunblock effect & slows down aging!
It also repairs skin cells, at the same time calms and soothes irritation
Most of all it Locks in moisture, keeps skin hydrated and soft. Once again, with supple skin it slows down the aging process thus minimizing premature wrinkles!
feels like any serum but much more runny in texture.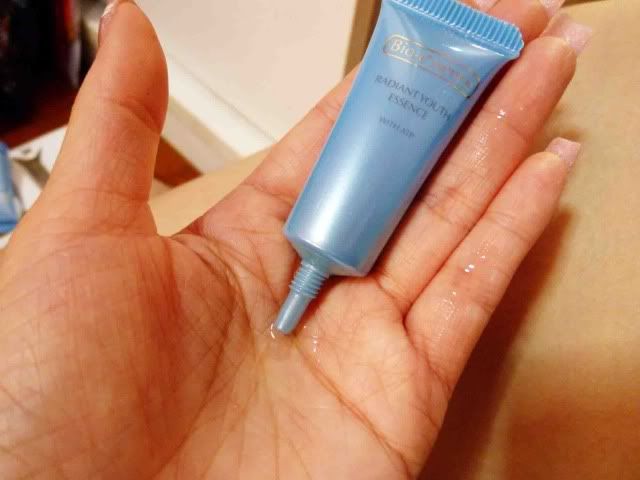 It has Quick absorption without the feeling of oiliness
&
easy to glide on the skin and it gives my face a more supple feel.
dblchin is a happy girl.
Next, the Ultimate desirable product that makes every dblchini even happier.
Bio-essence Face Lifting Cream With ATP once again.
I love to feel recharged and refreshed.
Creamy light texture, semi opaque once again
So how does the cream works?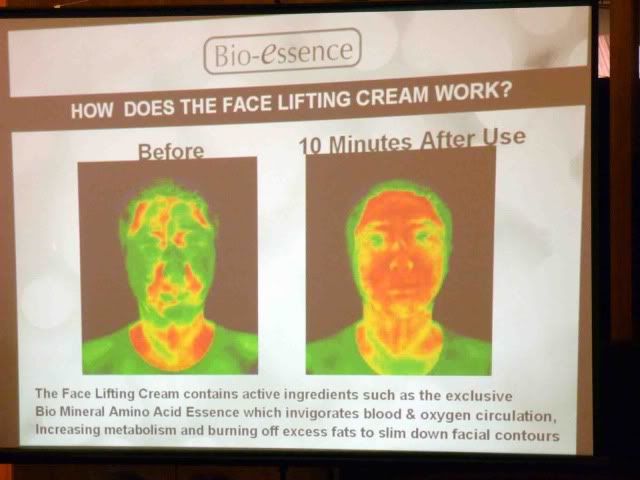 As I've mentioned in the last workshop, because of their bio mineral Amino acid essence. It invigorates the blood and oxygen circulation in you body that increase metabolism thus you will get instant results after 10 mins.
They have a measuring tape for you to compare the before and difference too!
Are you convince already???
Yea, is time to get these goodness onto your face.
I can start slimming down my dblchin to 1/2 a chin.
Lets aim for only for a brighter radiant face but a more define jawline and of course that V shaped face!
Now that I'm are done with my base I can work on my coverage with ease...
These are video footage of products I'll b talking for bio essence...
The Bio Platinum bb cream
(read more
here
)
For flawless complexion
Bio-essence Multi Effect Bb cream
(read more
here
)
For excellent coverage
&
bio-essence Aqua Bb cream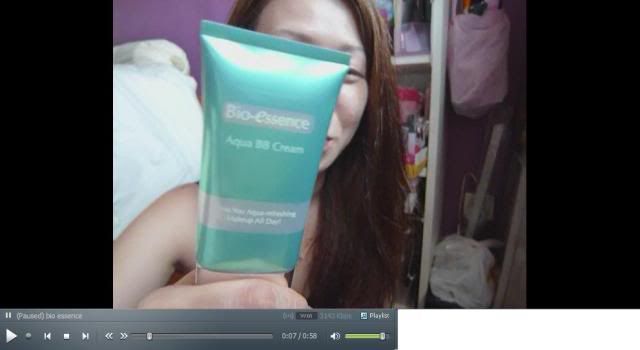 For hydration!
I will b needing votes for my video title,
(brace yourself with my EPIC title)
'Dblchin's guide with Bio Essence Bb cream'
and
I hope u dblchinis can cast ur valuable vote to me~
For love, for talent and of course for
Miss dblchin awesome humor!!!
haha!
Of course voters gets to win something, awesome right?
Lucky 30 of you,
will win a
$25 Reds voucher
and
Bio Essence BB Cream trial kit
!
(so remember to leave your email at the comments column after you have voted)
SO VOTE HERE!!!


SO VOTE HERE!!!


SO VOTE HERE!!!
Those who voted for the dblchin pics in the previous round ( THANK YOU V MUCH)
and
other selected contestants pics on
"personalized your bb cream contest"
voting winners will v announced at the very end of this campaign, so stay tune!
For those of u dblchinis that are still undecided on which bb cream suits you the best,
u can check out this "find your bb cream" link here
The widget will base on ur requirements and recommend u the ultimate bb cream from there that suits you!
(psst do not try clicking on that! is a print screen! if u do I'm gg laugh)
Lets look forward to a beautiful flawless coverage with Bio Essence!
Toodles~