Weeeeee dblchinis~!
Hows everyone?
U know?! Chinese New year is coming close....
*EGGCITED and let out a loud fart*
&
u've got only
2 more weeks or less!!
!
*Panicked & retract the fart but a faint sound escaped...*
Ok...
before u dblchinis starts take off and head down to 'XXX' brand Retail store to hunt for ur outfits,
&
U realized U've been embarking on the wrong destination because styles r all catered for ur Grandma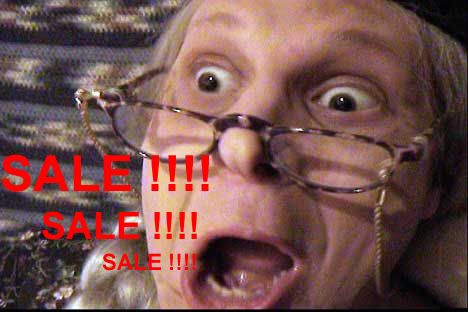 &
almost get killed by a stampede of old ladies fighting their last breath at the 70% off counter.
Think about it again...is this all worth to head off like a headless fly? In another words, a fly without it's head?
Luckily, This is all a premonition. My rubbish Premonition.
"DON'T FRET! Dblchin has got all the solution to ur shopping needs!"
(ok this is gg to sound like a commercial...oh, I forget... it is a commercial)
U need to check out
"Stylemyself
"
(http://www.stylemyself.com/)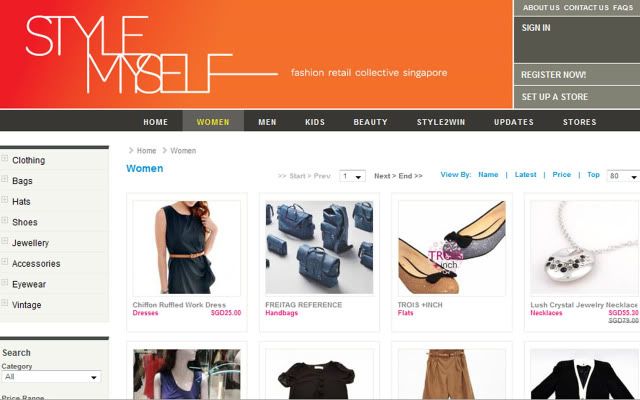 No it is not really a blogshop
Not it is not entirely an online web shop
No it is not Just A SHOP
And
NO to all your Delusional Qns.
Yes, it is an online Catalog that talks about fashion and trends NATIONWIDE (Singapore)
A very unique and special way to browse retail fashion as well as online blogshop. Yes, all the stores (retail & online) comes together as ONE STOP E-CATALOGUE.
They talk about the latest trend happenings and Sale across the island & of course besides benefiting you shoppers, the fashion retailers also gets a chance to showcase their latest product.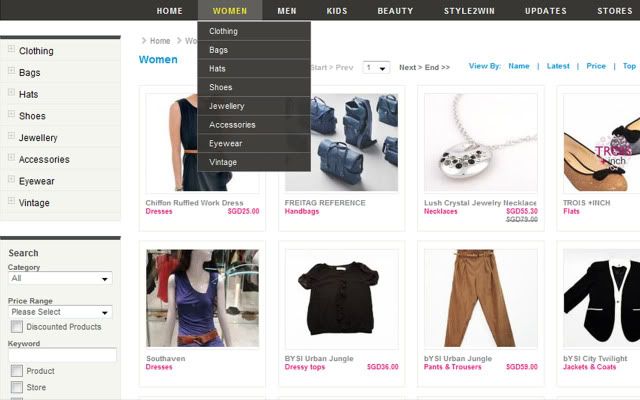 From Women to men,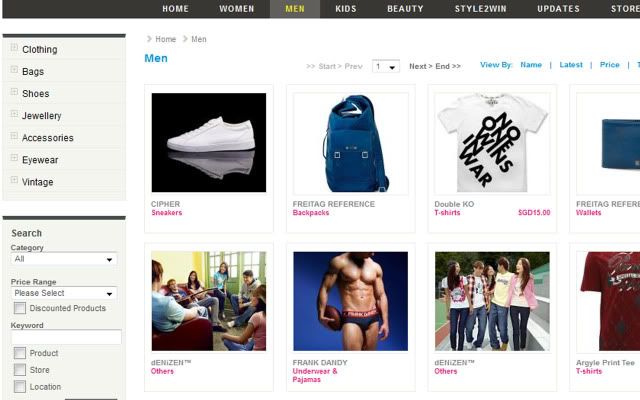 kids to beauty items.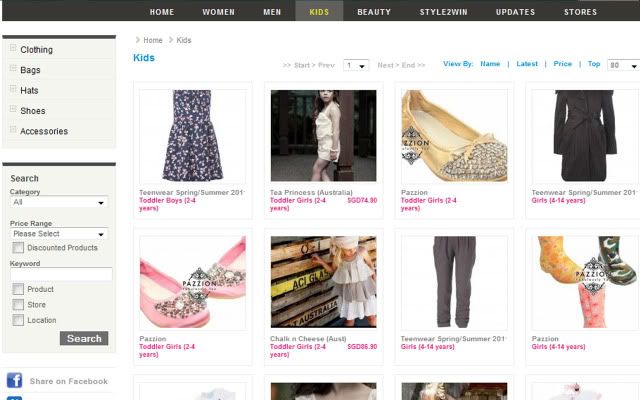 Is easy to navigate, and if you are interested in a particular item, u can just simply click on the pic and they will show you where to get them.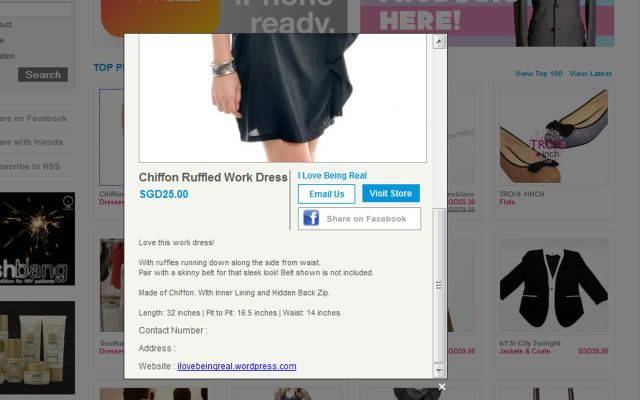 Of course if u think this item is too hot to b missed u can simply share it on facebook with all ur friends.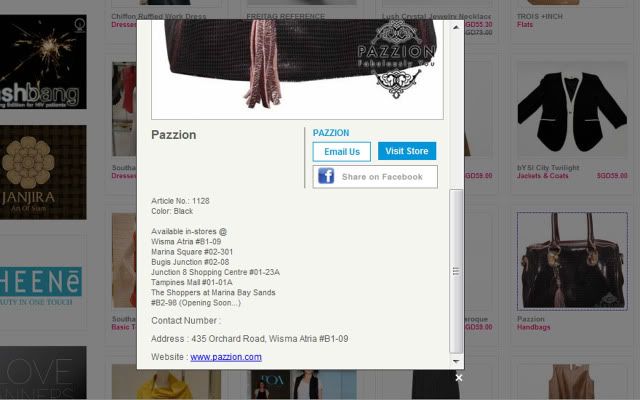 If you dblchinis are still unsure of what to get for cny, u can check out Stylemyself Blog @
http://stylemyself.posterous.com/
for what's in, what's not.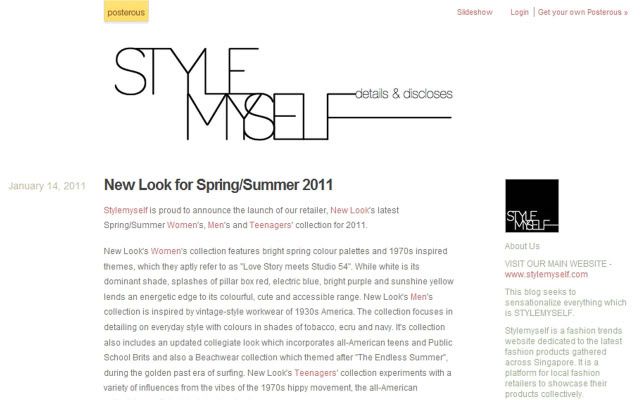 From the trending ladies fashion....
to the clear cut man's suit.
They have input locations available for these awesome findings, now u can gladly avoid bumping into the wrong door of fashion.
Aside from the E-catalogue & blog,
Stylemyself is also the latest apps in the palm of ur hands,
YES! the
iPhone App
~
just simply download this
free app
and you can access their website anytime at your fingertip.
This app is incredible I tell you, they have many key features u wouldn't want to miss!
The different products are break down into specific categories for easy browsing:
You dblchinis get notifications when u are physically near your favourite products or store.
Simply mark your favourite products on
Stylemyself's website
and when you go out, U will get notification from Stylemyself iPhone App when you are close to your favourites!
And to make things more interesting, the fashion products that your interested in are formatted into video for more elements and fun!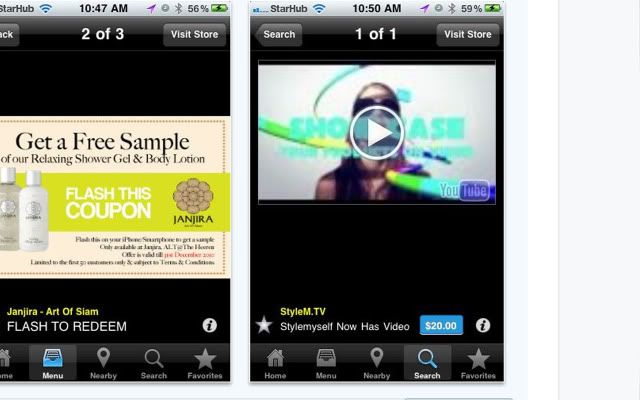 This is so exclusive, it is cater only our very own Singapore fashionisats
Well.. of course foreign friends are welcome to download the app to have a taste of what Singapore fashion is like!
Who knows? U might decide to set foot in our little red dot for good!
So hurry, click the search button on your app store for "stylemyself" and locate their app. However, if you wished to browse under a key section, u can simply look under 'Lifestyle' and stylemyself will be there waiting for excite you with fashion vibe.
So what are u waiting for???
For the cow to Jump over the moon?
or
The Pigs to fly naturally without the help of freight like airpork?
U need to get ur mouse
here! YES HERE!
On their facebook page and join them for a round of perks and fun!
Till next time, TOODLES~!
&
No waiting please.