Paid Advert
hey hey dblchinis!!!!
Pls tell me I'm not dreaming....
*pinch myself really hard in the eye*
Because I'm now a
LES AFFAIRES
Brand Ambassador~!
Les Affaires
, a french inspired sleepwear the relies very much on comfort, making its outfit breathable,
at the same time,
not forgetting the intricate details that accentuates a woman's figure.
The awesome thingy about Les Affaires is, their versatility could be also seen as day outfits instead of just purely worn for sleeping.
So the very excited dblchin headed down to the office for a briefing...
Their past summer collection.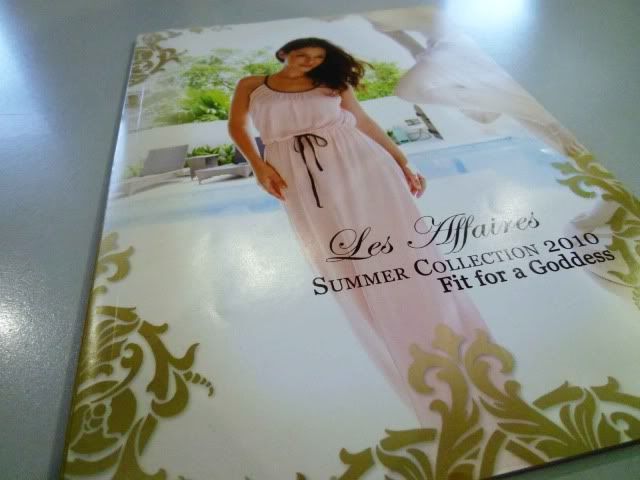 If is fitted for a goddess, I must be a dblchin goddess.
The entire company must be immerse into this comfy feel, so is the ladies.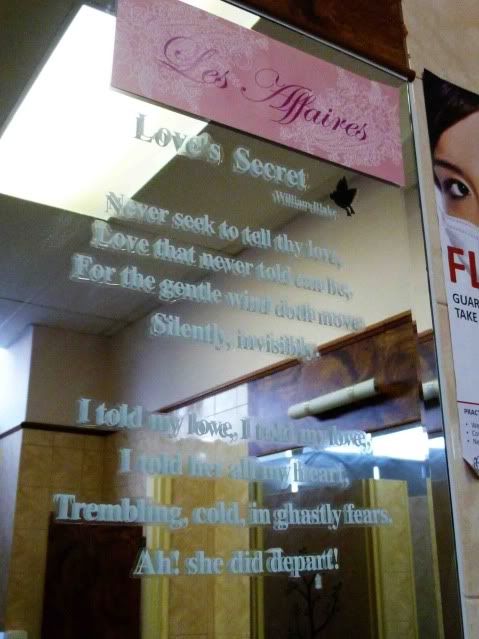 poetry... lemme try that...
dblchin, dblchin,
The girl with dblchin,
Now she's a les affaire dblchin goddess,
with 10 times more girly in her dblchin,
but....
erm......
I mean shes still a dblchin.
...epic fail at poetry.
U'll b amazed at their fall and holiday collection.
Is sooooooooo sexyyyy yet wearable~!
some of their current collection for summer and their very special 'wedding collection' (middle poster)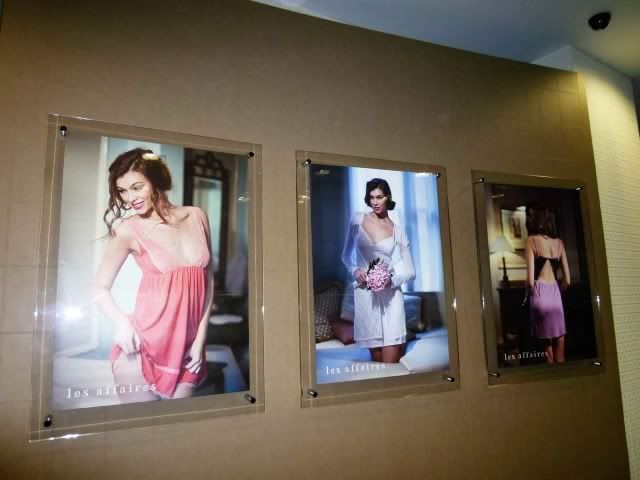 Les affaires has a 6 retail locations in Singapore and coming.
They also have also conquered 1/2 of asia and Amercia with their sexy yet comfy apparels
& now,
slowly making its way to Japan *screams*!
They have also recently held a 'Les Affaires Naughty and Nice Fashion show' at our very own non other than
...

Singapore
, Robertson Quay
*patriotic face*
The settings on the runway are filled with seductive tropical ambiance.
More photos of the fashion show
here
So Lets wait no more,
Come check out these apparels
Baby Doll dress set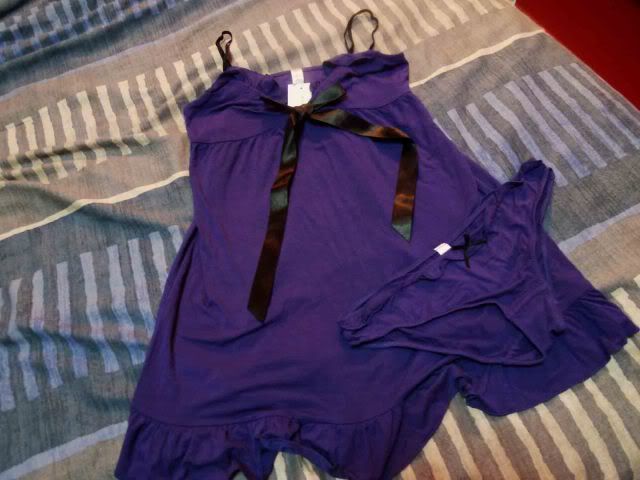 Short Cardigan with Batwing Sleeves & Waist Tie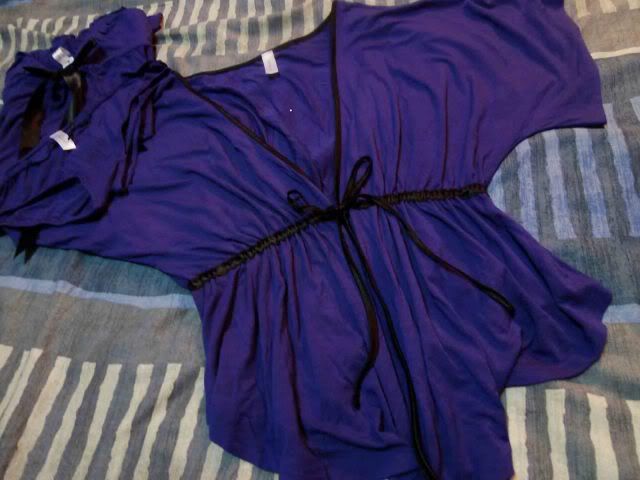 How I match this outfit to the streets???
Watch on!
.
.
.
.
.
.
.
.
.
.
.
.
.
.
.
.
.
.
.
.
.
.
.
.
TADAH!!!!
I've paired the top pieces with my latex leggings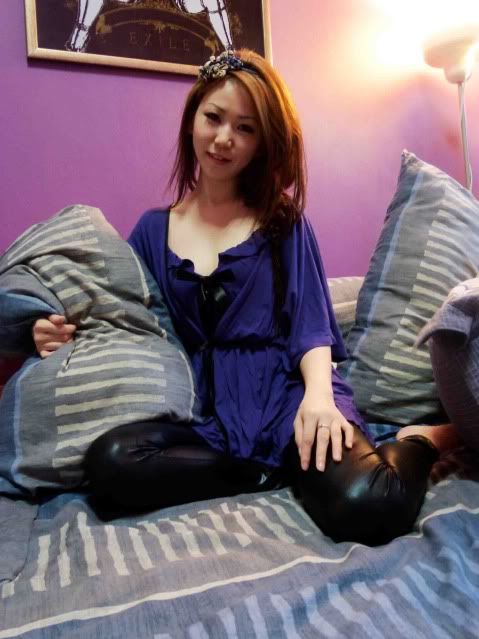 The sultry top instantly toned down the stark glossy leggings making it more soft and sweet to the entire look.
And is COTTON!
Totally breathable!!!
U need to have fun with your nighties.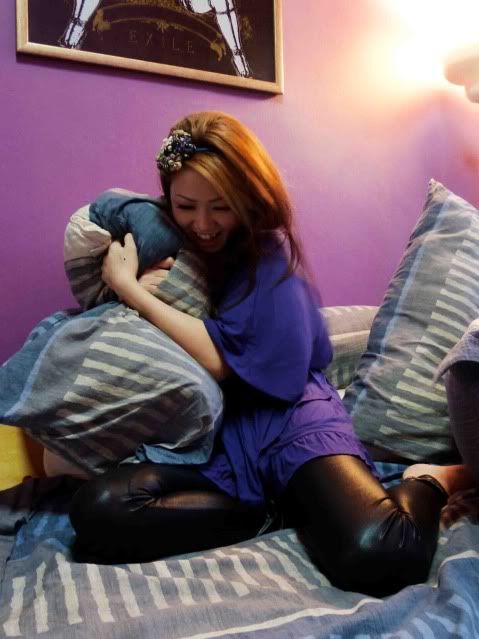 Yes I still chew on my pillow.
Now lose the bat-wing cardi aside....
And is still as wearable for sleep, home parties, playtime with mate
&
even out on the streets~!
The satin bow tie makes this entire outfit cute and sexy !
Who says u can't have best of both worlds?!
I love the ruffles around the bust area,
I dunno y...
Can I just say it gives me an illusion of bigger boobs?
I'm trying to poise the 'femme fatale' look over here
but....EPIC FAILURE...
If you love their collection as much as I do, don't forget to join their fanpage
here
||
||
\/
Les Affaires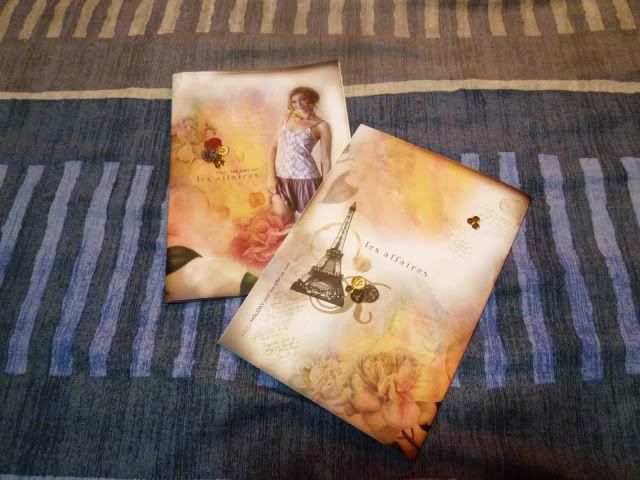 And last but not least, all dblchin readers get a 25% off their purchase when they shop at
www.les-affaires.com
Just type in 'DBLCHINLES' at the apply Promo Code section and you, dblchinis will get a
25% discount
instantly!
so shop now!!!
LES AFFAIRES~

LES AFFAIRES~
LES AFFAIRES~
LES AFFAIRES~
LES AFFAIRES~
LES AFFAIRES

~
Oh before you go, I'll be wearing the
Batwing Sleeves cardi waist tie
to zoukout2010,
so stay tune for the pics ~!
And also stay tune for the more outfits that I'll b wearing...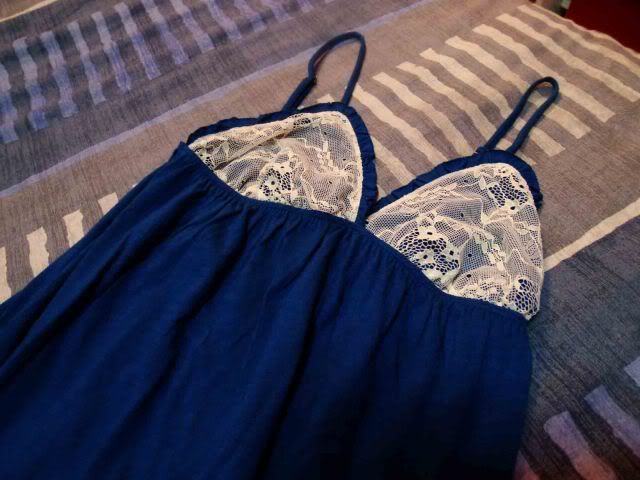 Thank you Les Affaires~
Toodles!