hihi dblchinis~!!!

U know how much I mad rave abt bb creams right?
This time Bio-essence is not spared either!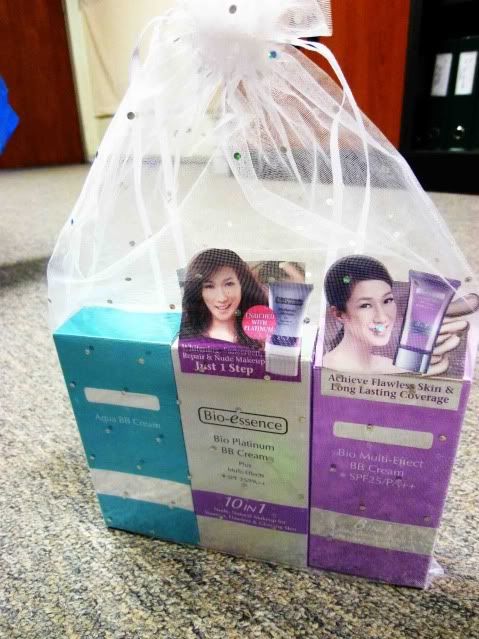 &
X'mas has indeed came early!


I've received 3 awe bb creams~


The Aqua Moisturizing bb cream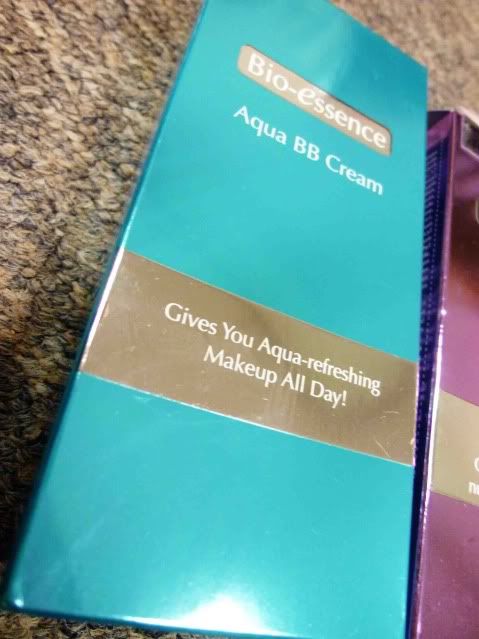 The Bio Platinum Whitening Bb cream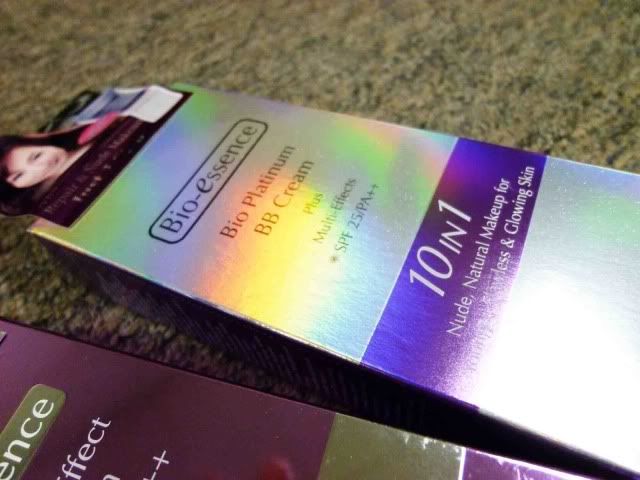 &
This time is the Bio Essence Bio Multi-Effect Bb cream.
They are well known for their coverage with moderate sun protection of SPF 25++,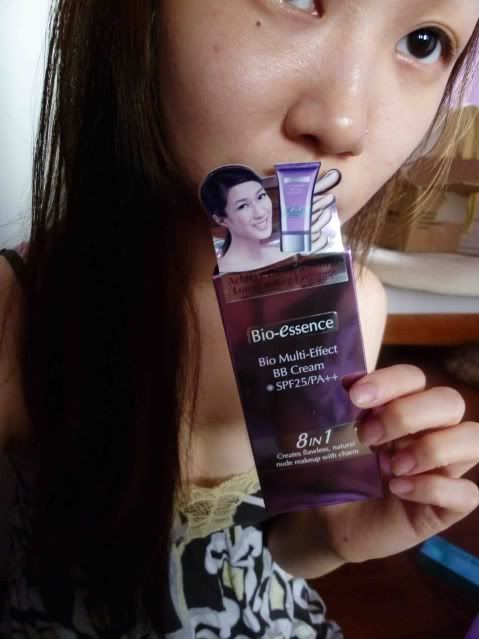 Now even the orange can has good skin.


Alright I'll get to this in a bit but first....

c my face is naked, Very naked.





Some flaws to take note:


-Dark eye circles
-Dark areas around the nose and lips
-Uneven skintone
-Open pores
-Spastic face
-Obvious pink bra stripe



I'm ready to test the product!

How to use ley???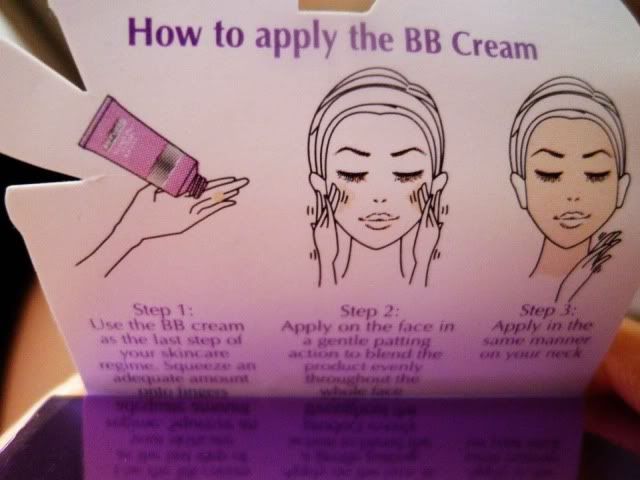 orhhhhhhhhhhhh!

Step 1.
Use them at the last step of your skincare regime.
If you are planning for a less greasy feel, Skip the sunblock. However, if you are those that gets slight freckle/spots even for a short while under the sun or u just want additional protection, u can use the BB cream after your sunblock.


Here I'm with the Metallic purple coloured Bb cream for strong and flawless coverage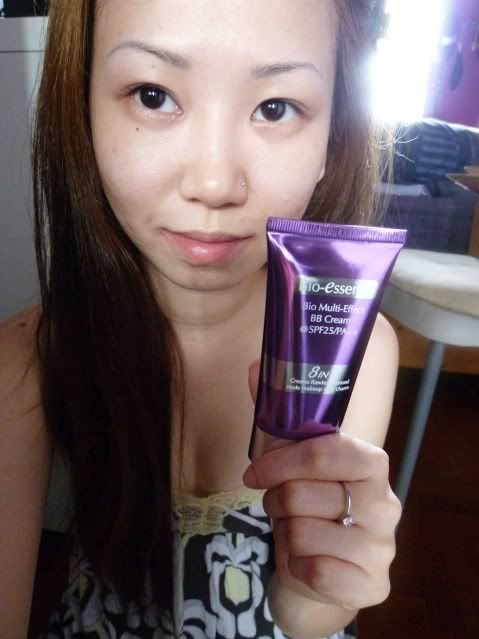 lets c if that's true...


slight runny Viscosity for better glide on to your face


However, try to b careful when pouring out the tube.
U wouldn't want to get ur hands all watery and messy.



Step 2.
Pat the stuff in to achieve an even coverage.
when u pat them in, your makeup(base) actually last longer and better so u do not need to keep touching up throughout the day.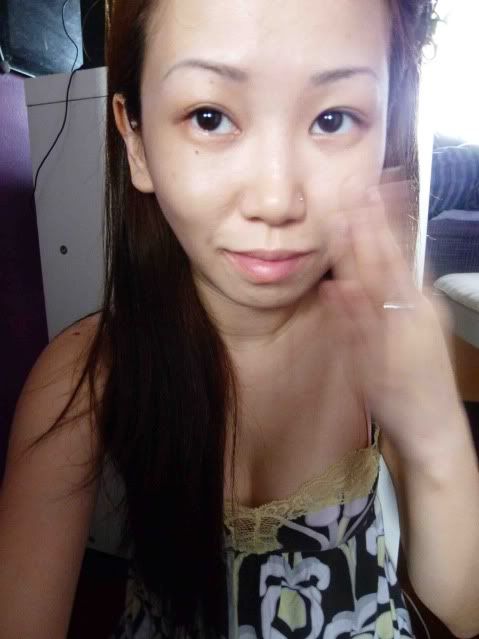 Smile while u r patting, u will look chioer in photos.



Some zits on forehead.
Lets pat them in and see how it goes...



good lord! Where's the zit????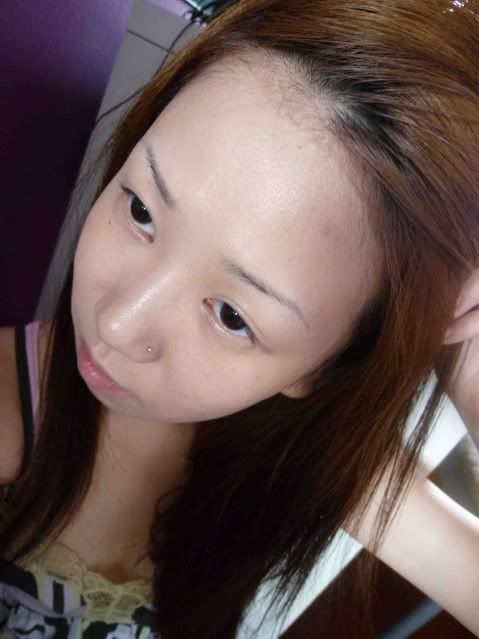 After patting lets do a check:




✓

Good Riddance Dark eye circles


✓

Bye Bye Dark areas around the nose and lips


✓

Never c u again Uneven skintone


✓

Buried yourself Open pores


✓

later Spastic face

The only thing that remains unchanged:


✗

Obvious pink bra stripe
(yes, I know but I can't wear strapless, it will DROP!)


Final step- Don't forget to pat them onto your neck as well!!!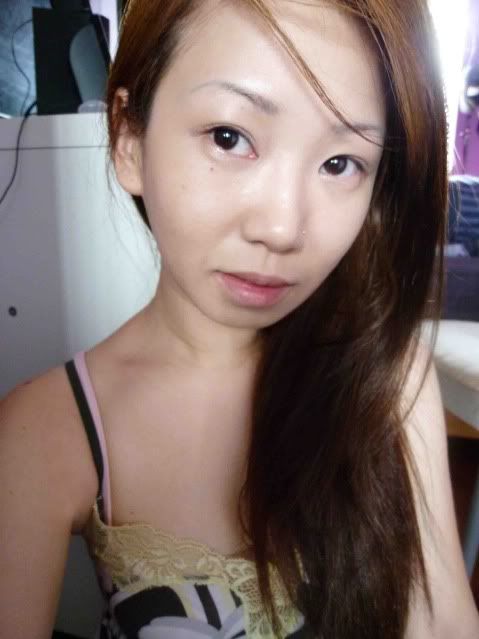 Overall the coverage is superb, substance comes out a little grey but when I applied it on my face it actually seems to blend well with my skin tone.
Don't get panic for the first few mins when u apply the bb cream on, give it sometime to sit in and adapt the colour of your face.
U do not need to use a lot of the bb cream to conceal your spots, or uneven areas. Lightly patting will do its job nicely.



According to the Fashion and Beauty Mag in HK, Bio Essence Bio Multi-Effect Bb cream has the strongest coverage out of 6 others competitive bb creams .


In additional, it has powerful 8 in 1 benefits...



1. as mentioned right in the beginning, sun protection

2. The coverage is superb it could also act as a Concealer. Time to save $$$

3. Skin repair properties





4. Moisturizing, OF COURSE! U wouldn't want ur makeup to look cakey!





5. Nourishment, Well... a good hand in hand with their moisturising agent isn't it?



6. oil control. Too cakey no good, too oily also no good, so slap those oil control in.





7. Skin whitening, Duncha wana wear on a cream that covers up ur flaws n make u white n brighter every day?



&
last but not least
&
the most important for u young dblchinis in time to come

It slows down the gravity of aging, thus reducing fine lines and wrinkles~



Let check out how awesome this bb cream does to that orange.


This orange v human ley,
so many fine lines, spots and wrinkles



Let the bb cream get going....


Squeeze, Squeeze, Squeezeeeeeeee


Pat, pat, pat...





And c how awesome it covers the flaws?!





u can have all in one goodness for your skin is actually Pretty awesome isn't it?

And
who knows, the bb creams might just get me a chance to fly to KOREA !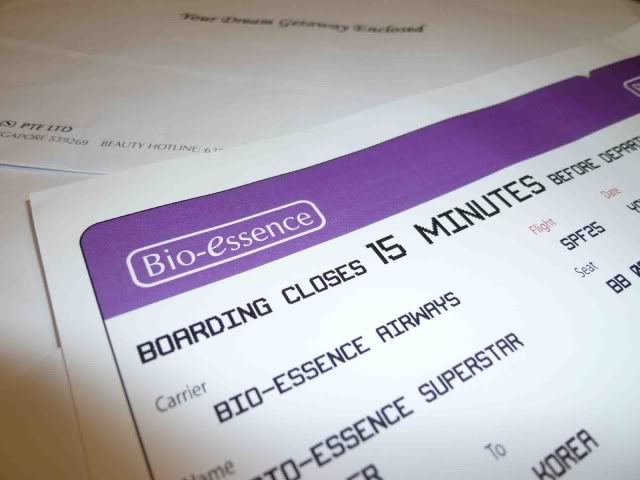 Stay Tune & toodles~!





*Bio-Essence could be purchased at most Watsons, Guardian, Robinsons, John Little, BHG, OG, NTUC FairPrice, Carrefour, Giant, C K Department Store and other leading cosmetic houses




*Though these products are fully sponsored, every word on this blog entry expresses my own honest thoughts and opinion

.

This is a blogging contest.