Sponsored items

Yooohooooooo dblchinis~

Remember yesterday I talked about the awesome coverage by Bio-Multi effect BB cream From Bio essence???

Yes! Today I'm gonna talk abt a different product out of the same family~!

The

Bio-EsseBio Platinum Bb cream

!


do u see the multi-colours formed on the reflective packing?

Yes, just like the colous,
they have multi-effect properties too!

all 10 in 1~

Aside from what they have in the 8 in 1 from Bio-Multi effect , this platinum BB cream offers,

the ability to revitalize your skin with their enriched platinum

&
Create a natural nude makeup with luminous glow with the ability to supersede all moisturing, sunblock and foundation properties!
It means, u can skip all these and slap on that bb cream!

Lets check out this TVC from Bio-Essence


Waaaa.....
Who doesn't wants to look flawless? right not?


So I'm giving this a tryout!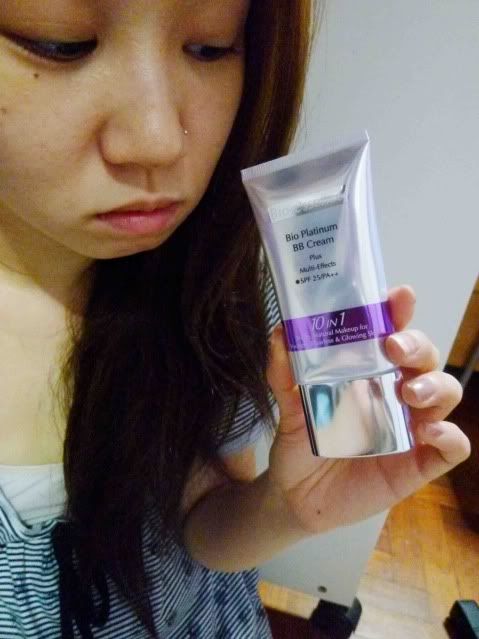 Once again, the nude face.


No moisturizer, Sunblock, base, Foundation of any sort.
welcome to horror town.




Squeeze a slight amount and will be sufficient for my entire face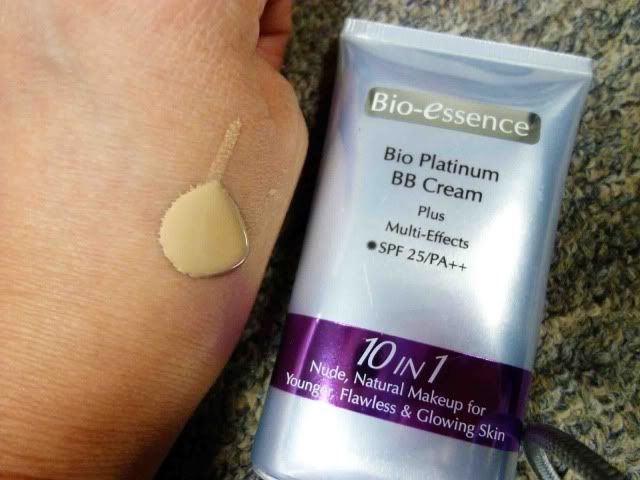 Colour is semi nude and slight watery viscosity.



Ok distribute them evenly first....


Dot, dot, dot.....
Way sey, before u proceed to the next pic, checkout my dark eye rings
*THUMBS DOWN*



And


Pat pat pat.....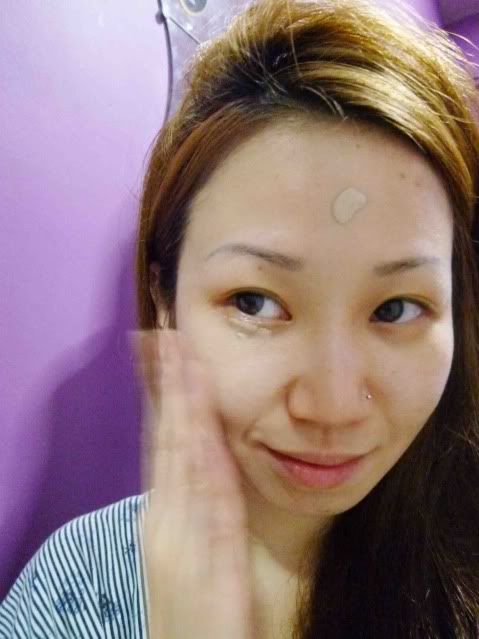 Smile like u r camwhoring for thousands of ppl out there. :)


Can u see I'm getting some colour distributed evenly now???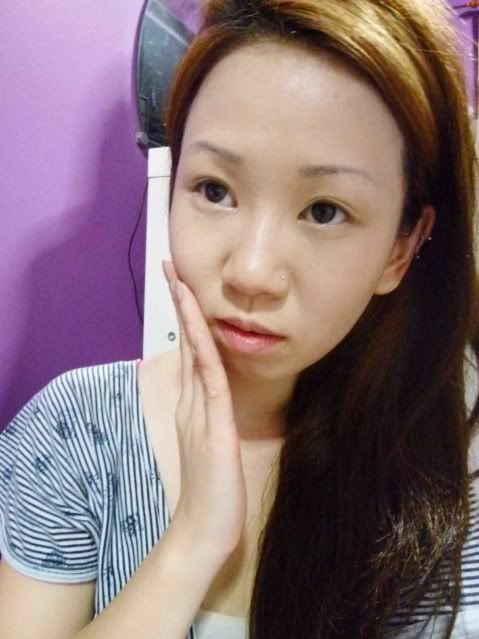 DON'T FORGET YOUR NECK.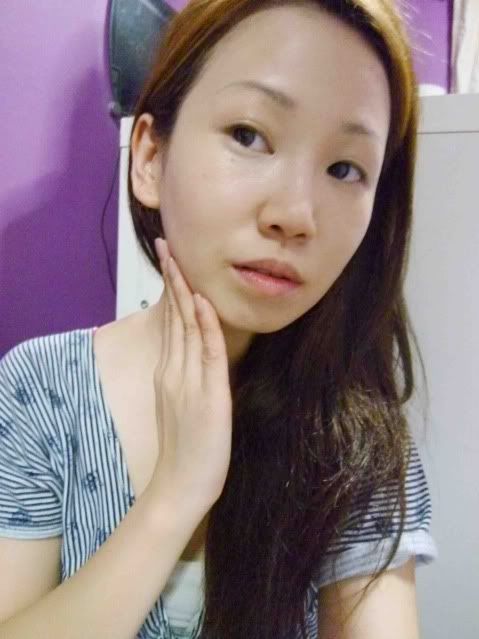 well...of course unless that neck is not yours.


And
now we are done!!!


Do I look flawless or what???



Now my spot around the cheek is concealed so well is becomes a faint mark lurking at the background!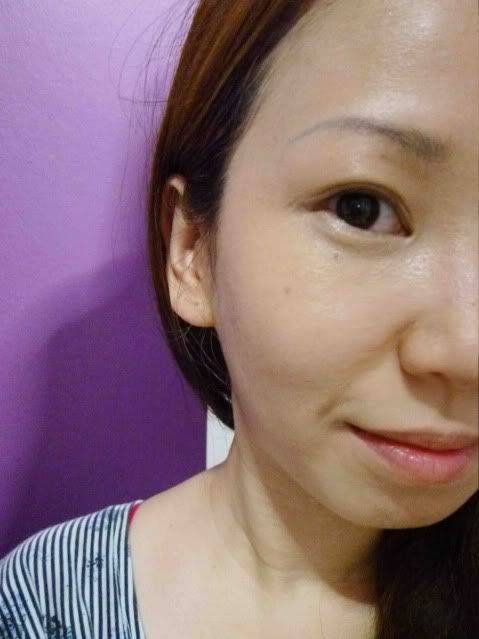 the bb cream also manages to concealed the mole under my eye! haha

Mind you, I only use that wee amount on bb cream shown in the former pic.


I'm seriously ready to camwhore,

now...are ur eyes prepared for the BEAST feast?

nvm I dun need your answer!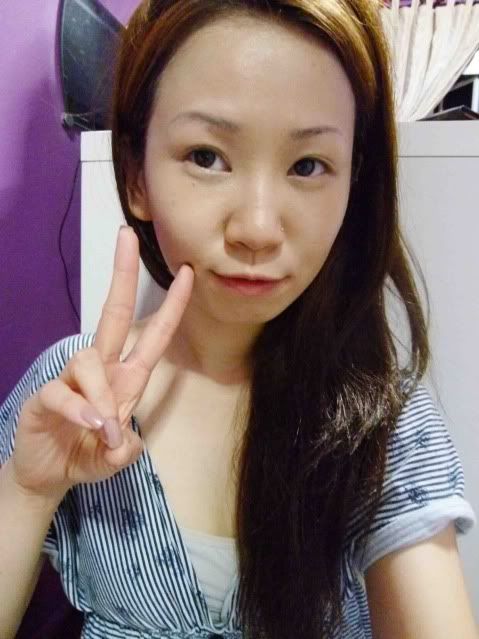 World peace.
ok, I bluffed. just simply kawaii.


I'm trying to act sexy here with no makeup but ultra Phail! haha!


Regardless of action sexi or not, u can c the BB cream is being spread evenly onto my face. Patting is the key.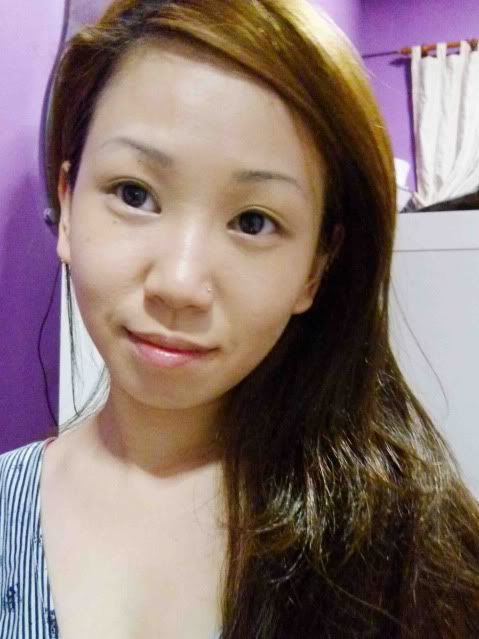 my skin is Doink, Doink now!
geddit???
ok I also dun.







On the contrary, if you pile on too much of stuff onto your face ,
especially when u have no time in the morning
&
before one thing settles and sits in...
&
U keep on piling...

U will kinda look like this
||
\/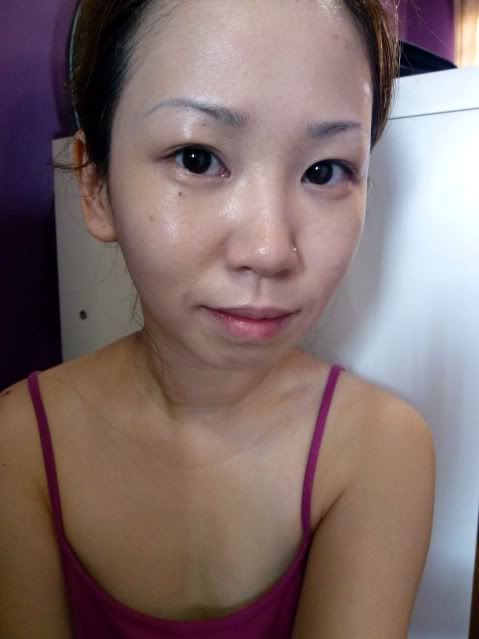 Yea... Uneven skin tone on between your face and your body
Because you have Moisturizer, Sunblock, foundation, concealer all at one time....

Quite reflective also what?!

But was it good?

erm....I guess not...

So which one would you go for?
when you can have all in one reflective tube?






Now don't wait anymore~

Grab your sample NOW~!


hey hey hey...That's not all...

u dblchinis could win something according to the referral chart,

Have fun with the redemption!
Toodles~!
*Bio-Essence could be purchased at most Watsons, Guardian, Robinsons, John Little, BHG, OG, NTUC FairPrice, Carrefour, Giant, C K Department Store and other leading cosmetic houses
*Though these products are fully sponsored, every word on this blog entry expresses my own honest thoughts and opinion

.
This is a blogging contest.