Sponsored
Hey dblchiniss!!!!

Santa frank is coming to town! Now he's bringing ah Paul n lip smacker to everywand!!!



Yes! This is Another awesome collaboration between lip smacker n Paul frank~


Previous collab w coke had already boosted major tasty treats to lip lovers over here n now with paul frank???


Dblchin's believe it or not?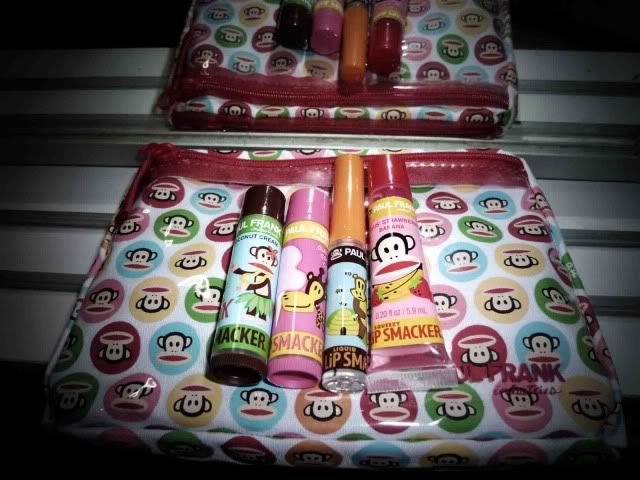 Believe it!!!!

The awesome gift set is taking my breath away, I'm sure it is takin urs as well~

See the awesome gift packaging, Paul frank is always a genius at pop clrs, they nv fail to make cosmetics more eggciting than this!!!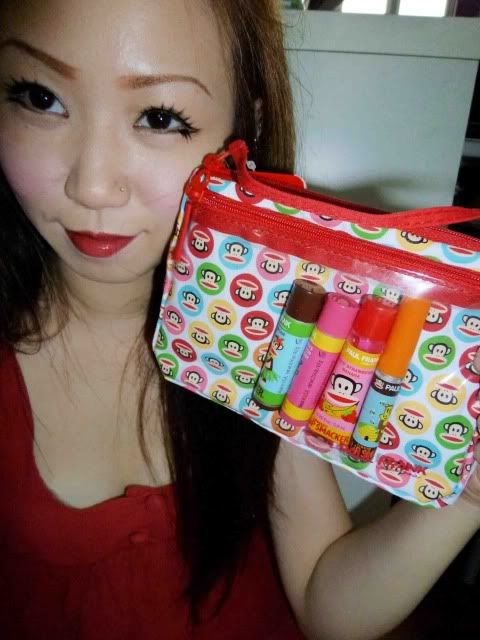 Now U have this sweetheart lip balm in clancy's cotton candy. Awww.... Pink, every girl's (well... Almost) fav clr. Smells really like milk! C my spastic face, it means I'm totally in love with the scent.




Julius the monkey is invading this coconut cream lip balm, hmmm... though the smell is nt as great as the pinky lip balm coz it is rather similar the scent as Shea butter. But still, it serves the same moisturizing purpose.





Juilius the greedy monkey once again, has it's head On the strawberry n banana lip glosses, yummy!


Yes, I need this gloss so bad!




Last but not least, our juilius Frd, worry the bear. Yes, a bear named worry is guarding this honey sweet gloss but not for long...


I'm So gonna wear it on my lips n lick it! Too bad bear, continue worrying alright?!



So monkey julius together with his frds worry bear and Clancy are loitering in this lovely pouch at selected watsons stores in Singapore!!!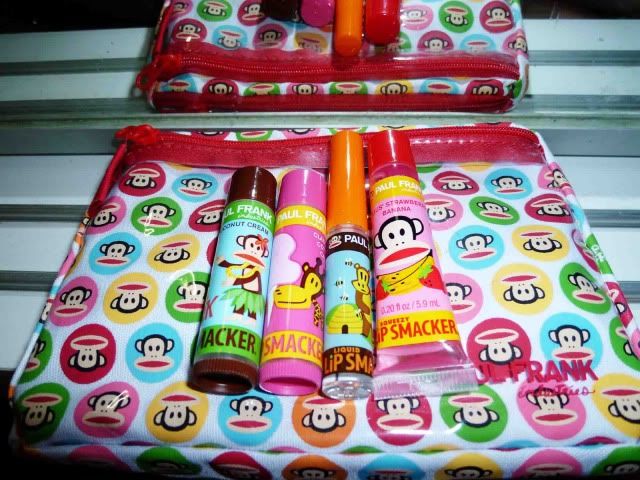 But they r only here for Xmas holiday (18 nov- 29 dec 2010). so do remember to visit them ok? Or might as well bring them home so they can stay in Singapore for good!



Oh &yes~!!!
for the upcoming new year lip smackers n Paul frank r having a sneak preview sale of their lip balm n glosses launching in January 2011 Tampines Atrium Sale starting on Monday-Sunday. So do watchout for it~!


Toodles dblchinis!

*Though these products are fully sponsored, every word on this blog entry expresses my own honest thoughts and opinion.