Hiya dblchinis!!!

I've been snt a range of skincare items for review & they are from.........

Eucerin DermoPURIFYER.


They are basically a range of light weight products that does not to harm the skin but at the same time they deeply cleanse and improves pore sizes.
Most of their products comes clear or semi clear in colour so it it will not b too rich for the skin.
Their products are mostly oil free, fragrance free and has anti bacterial properties that prevents skin irritation.
The most important factor of all is that their products contains natural Lactic Acid that beats acne, pimples, whiteheads and blackheads effectively.



Lets see come of the items dblchin has tried out:


DermoPURIFYER Cleanser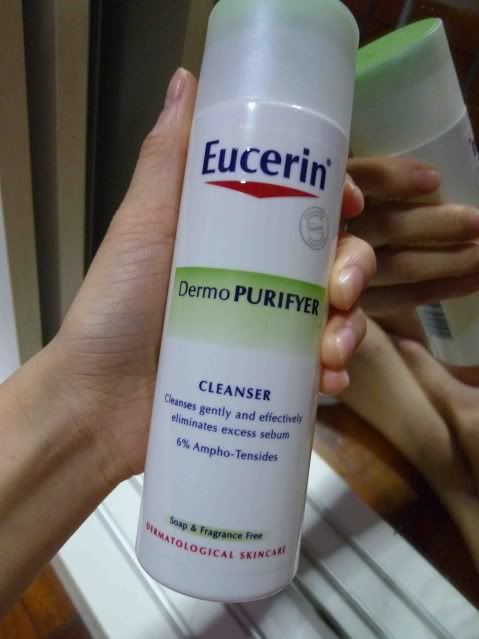 Did u see that says Fragrance and soap free???
Products likes these are v essential to sensitive skin.
&
Yes, my skin gets sensitive all the time thus I need a mild product to add to my current collection.


Cleanser comes out clear and light weight.
Because it is so watery, product might just finished sooner than expected.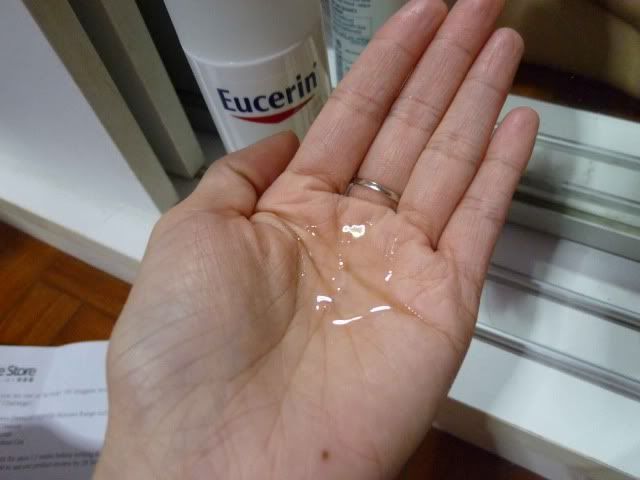 It might b a little tough to lather the foam due to the soap free formula. However, because of this it is so gentle that the product will not strip your too much of your natural oil, leaving u dry n grumpy.





Now for the scrub to unclog pores

Eucerin DermoPURIFYER Scrub


In the beginning, before I squeeze the product outta tube, I thought it comes in green.
HAHA but no!!! Is just the packaging that looks green.

Actually when u squeeze the product it comes out clear with little green beads that are suppose to help with the exfoliation.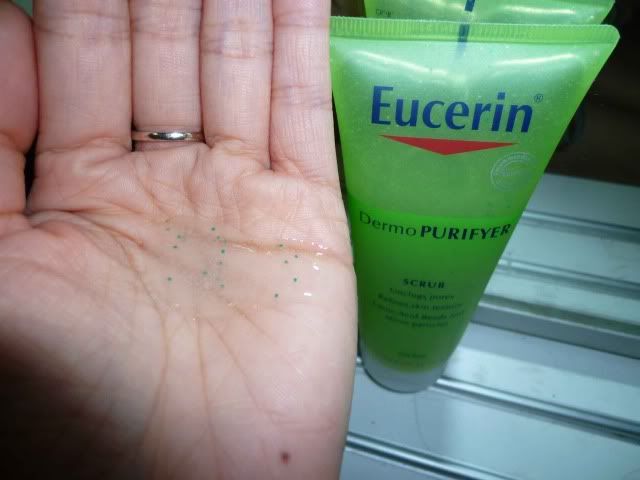 Once again because it come in clear, that's y it is mild for the skin.
This product had mild exfoliation thus it is suitable for everyday use and it had a oil free formula very good for dblchinis with congested skintypes.


When u lather up the product, these little green beads dissolve together with the rubbing. Is funny to c then disappear one by one while u get ur skin cleanse deeply.






The last product:

Eucerin DermoPURIFYER Creme Gel
Yes, the battle kit for acne.


Oil free formula once again.


I love how products includes a security seal in them, this makes it easier for consumers to buy them at ease.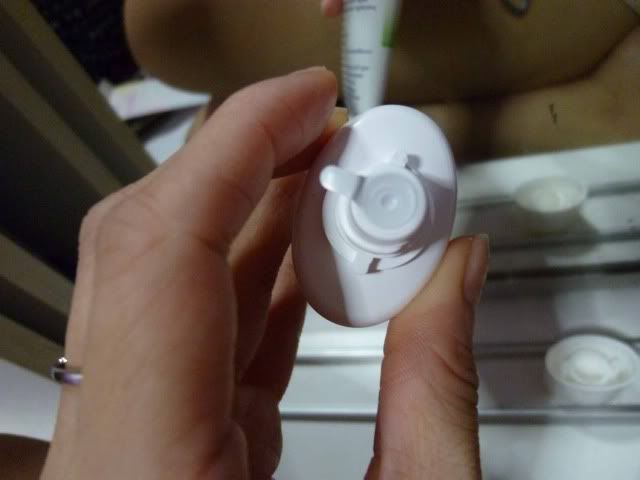 Product comes out white and light.
When u hv a zit or 2, I can just apply then spot on but I guess if u hv one whole mountain of zits this might hv a lil difficulty to battle against then as this is far too light in my opinion.




If you r keen to try out the products, dun wait!
click here to redeem... weeeee~!



Toodles dblchinis~




*Though these products are fully sponsored, every word on this blog entry expresses my own honest thoughts and opinion.