Hiya dblchinis~
I've grown so much in love to the awesome suede colour OPI offers!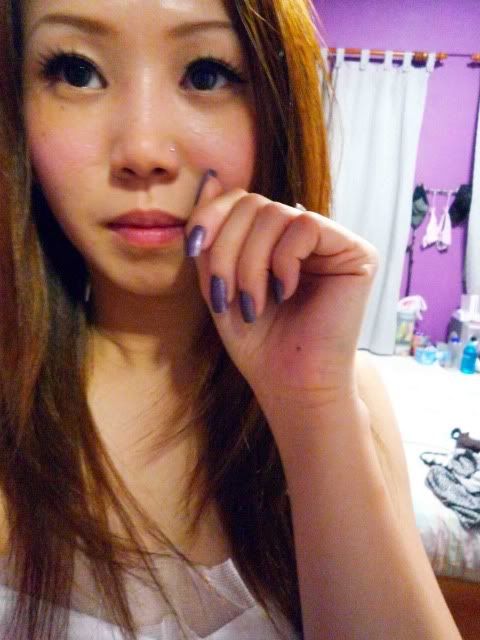 knnz... This is not an advert, so dun start suing me like u got nothing to do but play with ur balls.
For those of you who have no clue abt the meaning of suede in OPI, it means When u apply the polish on ur fingernails, it'll turn into suedish effect.
Oh yes~! Thanks Gwen for the awesome spree. she best.
Simple.
I dunno how to/cannot explain the suedeness of this polish but U'll know when u get them on those nail beds.
But a word of caution, wear it neither with base coat nor top coat.
Either the polish will not dry or it'll turn out like normal polish
&
When u remove them, it will stain ur nails like no tomorrow.
Regardless... is still chio.
U should check out how pretty that is.
Hungry, Can I eat those nail-like brinjals?
Fungry ley....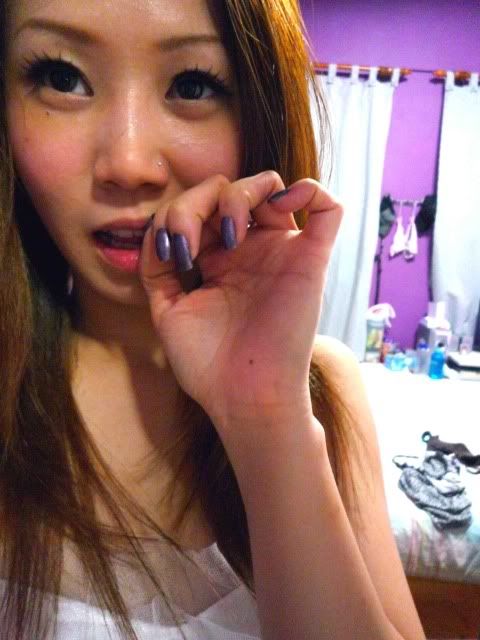 Toodles
~