As spoken on last entry, last week was indeed fruitilious.
I did a lot of activity with my friends
& some lonesome ones too!!! (psst makeup tutorial for Alice) Click here

But first



HAPPY BIRTHDAY

DAVID!


(Pinked those text cos he is one chao girly)

We went hokkiado hotpot for dinner
&...
Waiting is sucha chore...
Jes, Ivan, KL & me waited for a gd whole half hr before others starts appearing.
David especially,
he wanted to fix everyone at 7.30 & he arrives at about an hour later.... *clenching my fist*

You know???
hungry man is an angry man.
hiya... nvm
but,
If u guys do it again, I'm gonna make u partner in twos & take turns to whack everyone's asses!

Wat a crowd!
wah david! the whole world is celebrating for you ley.
Everyone lurves you so much
Especially claire, c how much luv she shows by sticking out her tounge.
Even Andrew throws u a flying kiss.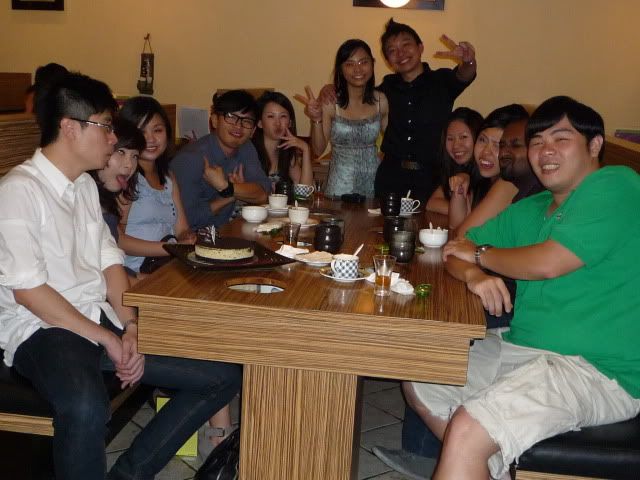 the most exciting happenings of the night:


I used a newspaper to wrap his present & placed it in a DHL bag (specially flown in from Sengkang)
& the last n most important step of all,
I made it looked cheap by putting it in a Sheng siong plastic bag.
Cool right?
I beam at myself with pride for such self-proclaimed creative + eco friendly achievement.

U look better when u r placed lopsided.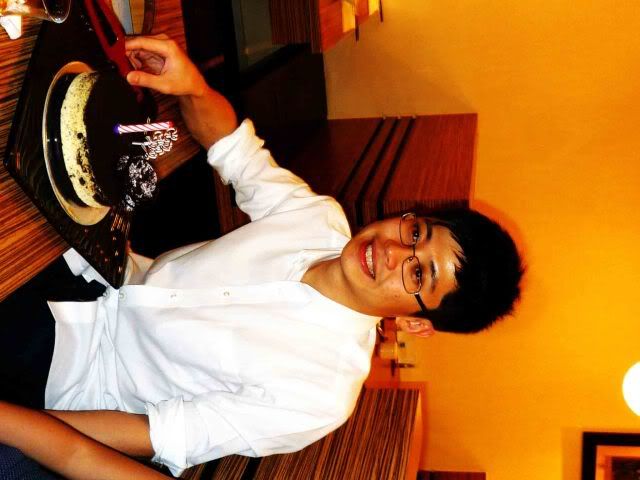 The 4 of us sat together.

one
(Ivan's Beef platter)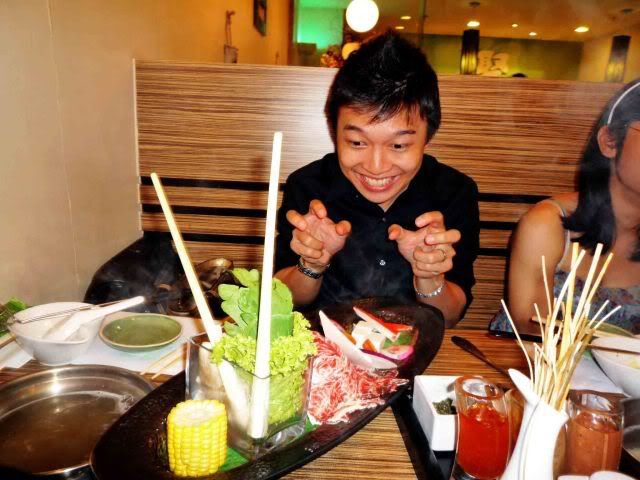 two
(Ms seafood manic)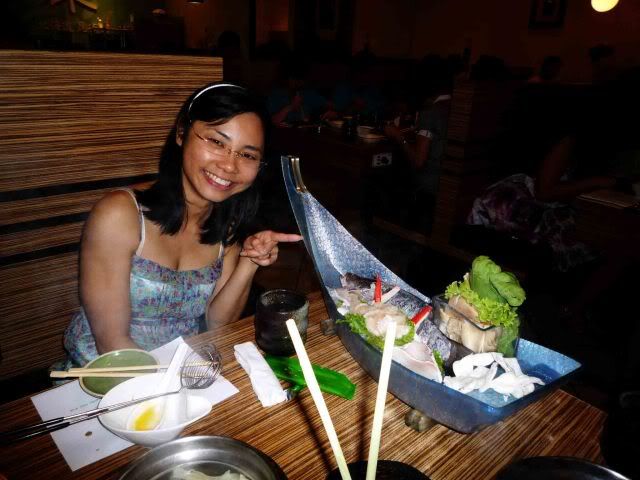 three & me four.
(leong's fugly beef plate)
hey leong y u never help to take me?
Since you so eager to knw, mine's chicken combo.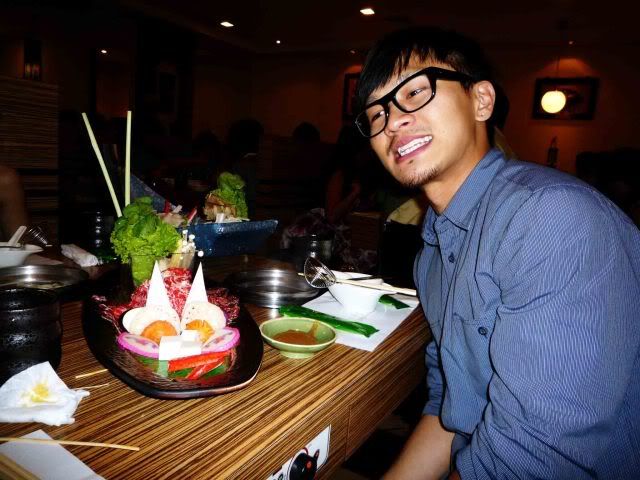 appetizers.
Succlent egg with jucy(not so jucy for me) goodness yoke.
I heard david Psst the yoke out when he bit on the egg....
Hor... no wonder claire stuck her tounge out....



Lurvy dovey sweethearts staring at those eggs.
Congrats jesie for having a passport chop to bunk in his hse!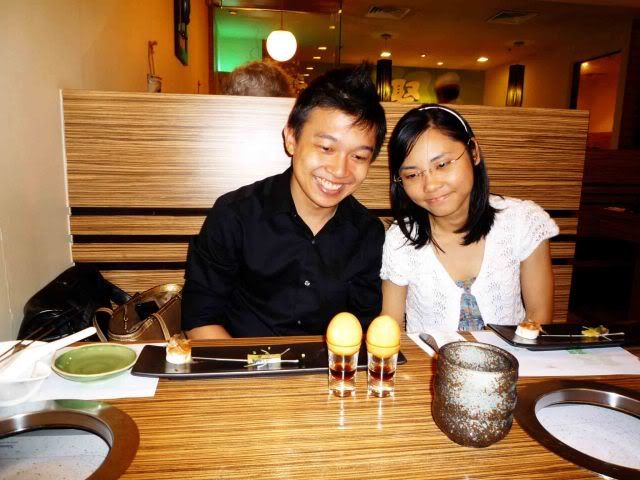 Is real fun hanging out together last fri!
Nowadays everyone is so busy When will we ever get the time again?
Well... putting aside the lateness! you guys are goddamned awesome!
Just like my vids! lol~