Hiya Readers,
Is been a while since I update my blog. I've got couple of pics to post but I've been a little busy with work as well as doing some makeup vids (hope you guys like them).
Alrighty, my past itinerary for last week is somewhat fruitful!
I helped out a Professional makeup artist-in-training for his bridal evening look. He found me thru my blog ! Surprise Surprise... little did I know he's those neitzens who took interested in asking for help!
Well... of course, initially I'mma lil skeptical in lending my face for his doodling. God knows whether is a scam or whatsoever (Josh, no hard feelings eh, girls just need to protect themselves at times). End up, I'm just a worry wart in consolation. He not only did a brilliant job with my face & even pumped up my hair for a glam evening look.
Of course, with the help of his trainer.
Although Josh is still in the making, he actually did an excellent job. He painstakingly painted my eyes with dark rosy colour with the additional glitter & flushed my cheeks with so much glow.
& my hair, so much volume you know? the hmmph effect~
Speak no further. Take a look at the pictures.
Oh yes, Photo take by himself using a digi cam, I think it didn't realli do the makeup justice.
But trust me, is really fab.
My eyes are mega sweet after the touch of magic fingers!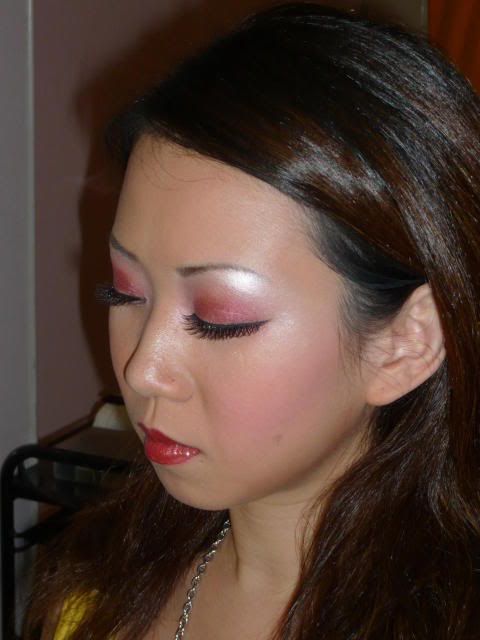 Dun mind his messy hair, he just had a long day.
Check out my curly wurly curls.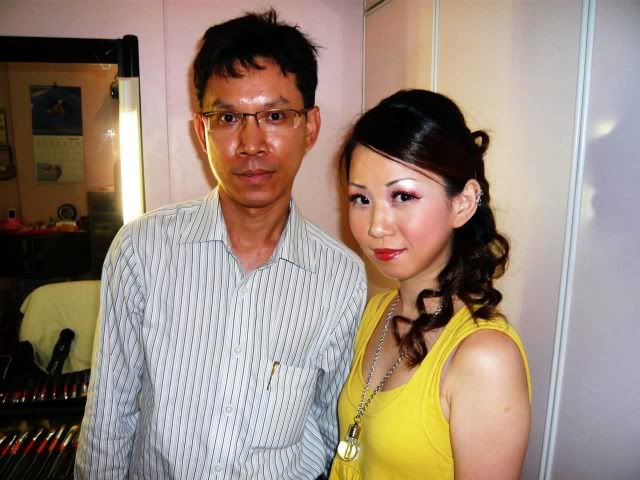 Oh btw if you need any professional advice, you can look for him at
mua888@yahoo.com.sg Joshua Wong. I'm sure he'll b glad to help you in anyway.





Oh yea, last but not least.
My 2nd makeup tutorial is up.
All descriptions of items used are provided in the link.
Click on this link to rate 5 stars if you think is awesome.
Oh yes... don't forgot to subscribe. eh.