Hi guys! before I blog about my next entry : Anime festival Asia, I shall post my contest vid entry below.
This is my youtube contest entry for
ahanhbarbie34
. Upon reaching her 50,000 subscribers(congrats) she decided to host a contest by the theme of 'Alice in wonderland'
&
I'm dblchin's version of alice missy & a very unique one indeed.
Don't forget to rate, comment & subscribe to me! cya~
Some pics taken after vid is done.
I actually wanted to use this for my opening vid but in the end I didn't, I thought is real cheesy photoshoping the words like that.
But nevertheless so here it is. Do Take a look.

I edited some of the lighting coz I think I looked too fair in the pictures. I guess the flash is a lil on the strong side.
So I adjusted the hues.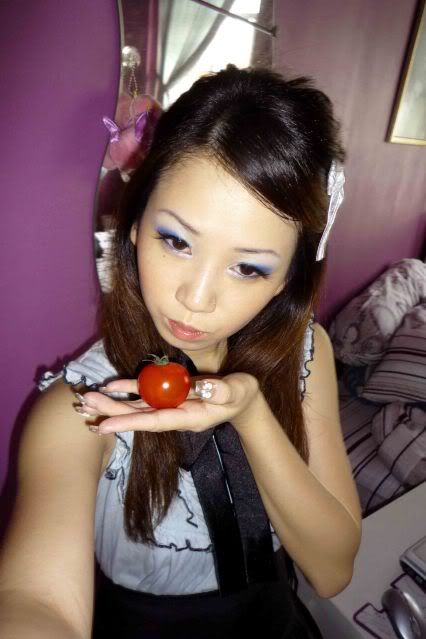 The reason y I use cherry tomatoes because I m a huge fan of any tomatoes you can think of & I believe Alice definitely needed some fruit veggies to glow up her pale white skin.
Hence tomatoie as guest appearence in the vids.
lol, u must b thinking, how absurd is dblchini's imagination.... well... who cares? Whatever makes me happy~ lol~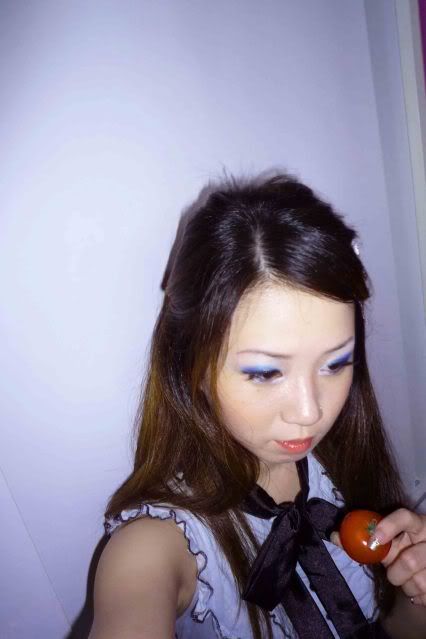 To end this off on a happi note, pls check out the silly me.
I'll b doing more makeup vids for upcoming X'mas so watch out for me on this channel: