Hey, another round of episode with GEO lens.
To be honest, I had loads of fun playing around with crazy coloured lens, guess I'm not so mainstream after all :p
There is a recent look that Ive created with a pair white lens(you'll get to c it if u happen to scroll my facebook timeline) that pretty much shocked a handful of people. I'll be sharing that on a separate post.
Today I'll still be in compliance with those sweet girly lenses given by kimmy.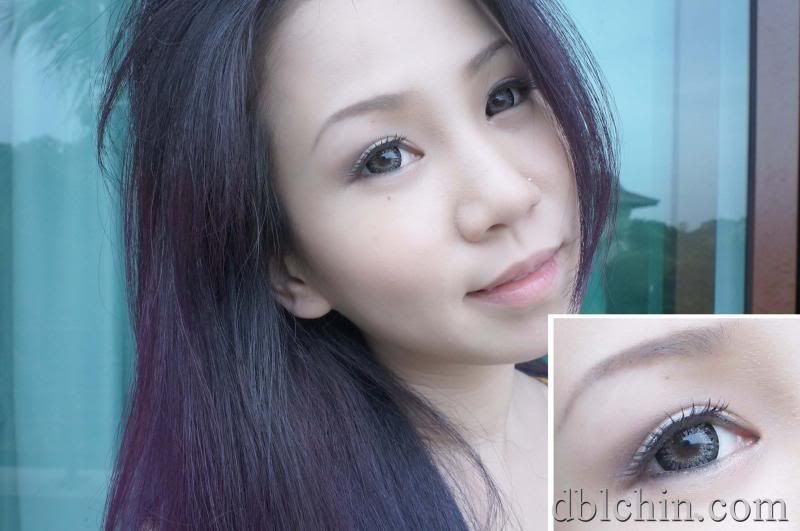 Similar to Dolly Wink Princess Mimi, this pair of grey contacts instantaneously brightens up my eyes when I wore them, I actually love this colour from the Bambi series so much more than the Chocolate pair which I've blogged about earlier. I guess for some reason, my eyes seems to take in grey better than the warm brown hue.
The limbal ring around the lens is thick enough to frame the eyes yet not overwhelming the white space. You know how some 15.0mm size lens makes certain eyes (especially girls with tiny slit eyes) look alien-ish as if the entire white spaces are filled up with the black ring and it shows up really scary in photos? This separates the whites and Iris really well.
Name:
GEO Bambi Sesame Gray 15.0mm (Princess Mimi)
Duration of usage: Yearly Disposable
Power Range : ± 0.00 to - 8.00
Available colours : Sesame Gray, Chocolate, Apple Green, Almond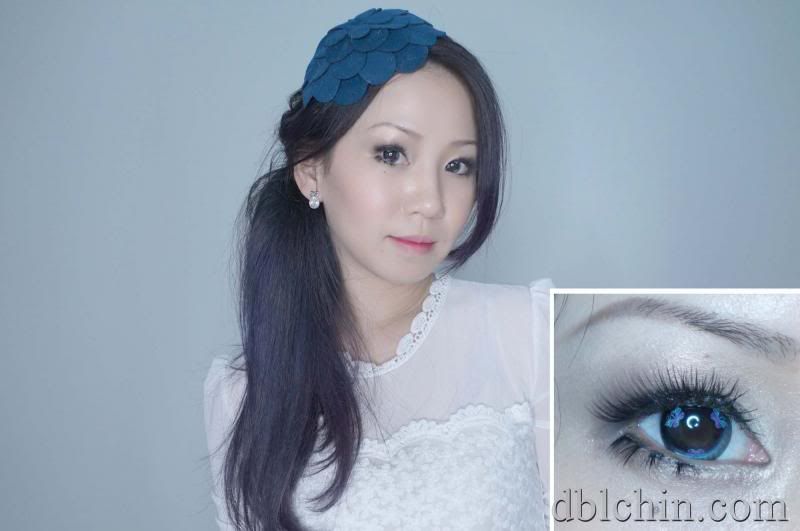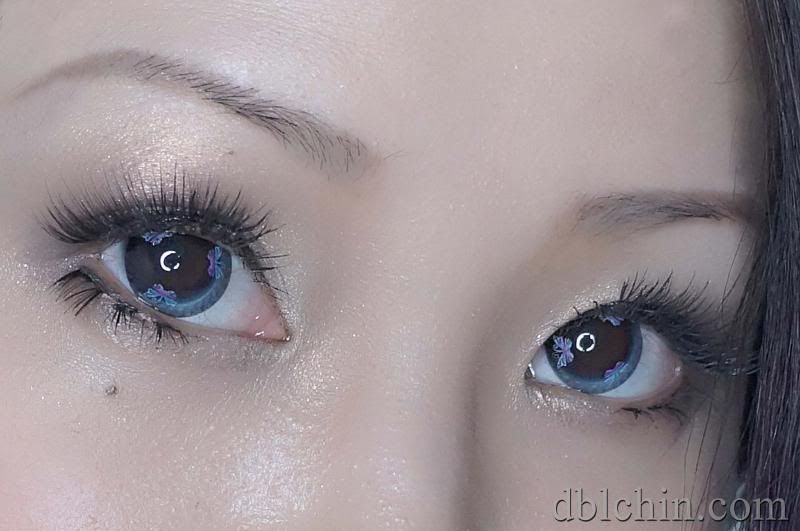 After raving so much about Starry lens (different design in the same range) on my blog,
Kimmy's facebook
,
Instagram
and
Twitter
, I'm officially loving this Fantasy collection! Thus I requested for another pair in Butterfly.
True to say it never fail to amaze me.
This pair of magical lens is for someone who believes in unicorns, rainbows, fairies and all things magical and Great! I happen to be one of them :D
I've to say this is a head turner piece, people tend look intensely at my eyes when I'm wearing this pair, probably because they couldn't figure out why there are butterflies(3 to be exact) carouseling my iris and tend to do a double take at them.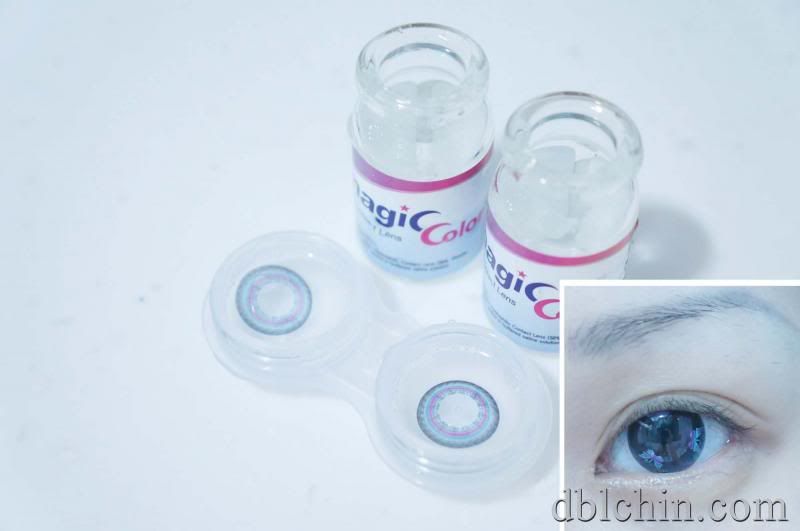 Name :

GEO Fantasy Butterfly (Magic Color)
Duration of usage: Yearly Disposable
Power Range : ± 0.00 to - 10.00
Available colours : Fantasy Butterfly, Fantasy Starry


GEO Crazy CP-A5
14.2mm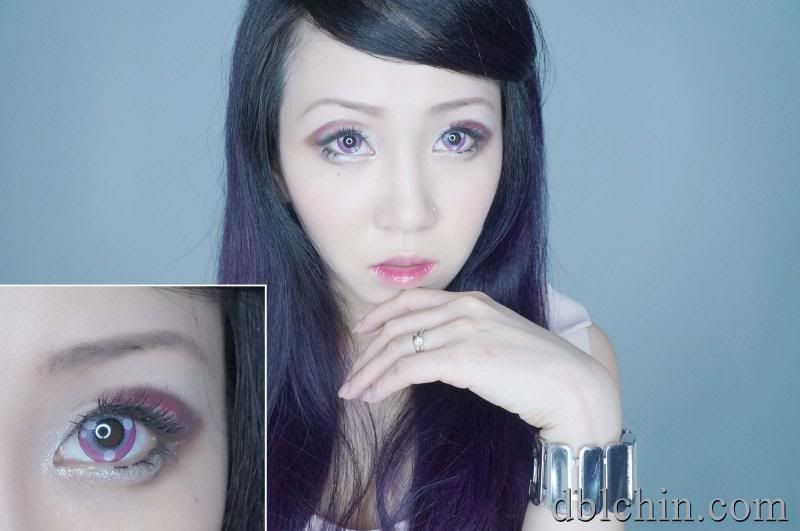 What is crazy lens without the crazy makeup? I wanted to go all out with this pair but decided to reserve and tone it down a little less manic to make it more wearable.
This lens is considerable as one of the milder crazy in the Crazy lens range(omg, please forgive my limited vocab lol!) You'll see why in my next explicit post of craziness.

To compete Geo Crazy with Geo Fantasy, I definitely still prefer the latter maybe because it gives me a softer finish to the entire eyes while Geo Crazy CP-A5, its name already sounded like a cyborg itself, the defined rings separates the purple and violet so distinctly I have to say I really felt like a walking manga. And therefore the comic-ish look over here.
I presume this is mainly popular among the Cosplayers depending on which character you are playing but is definitely a fresh experience for me to try this out and I'll still be thinking of ways to create more looks using this pair.


Name :
GEO Crazy CP-A5
14.2mm
Duration of usage: Yearly Disposable
Power Range : ± 0.00
Available colours : -
Hope you like my review and looks!
Till my next post :))
♥Dblchin
Do Like my page for more beauty related stuff!
*Products are sponsored