Hi Dblchinis,
Here Comes another Round of unboxing from
Black Box
, I remembered the last time I talked about Black Box was in mid march where I experienced a truckload of goodies from L'Oreal, Dr Jart, Darlie and other leading brands in the market.
This time round we still have L'Oreal along with us but with a little twist of other household products that includes even Baby wipes.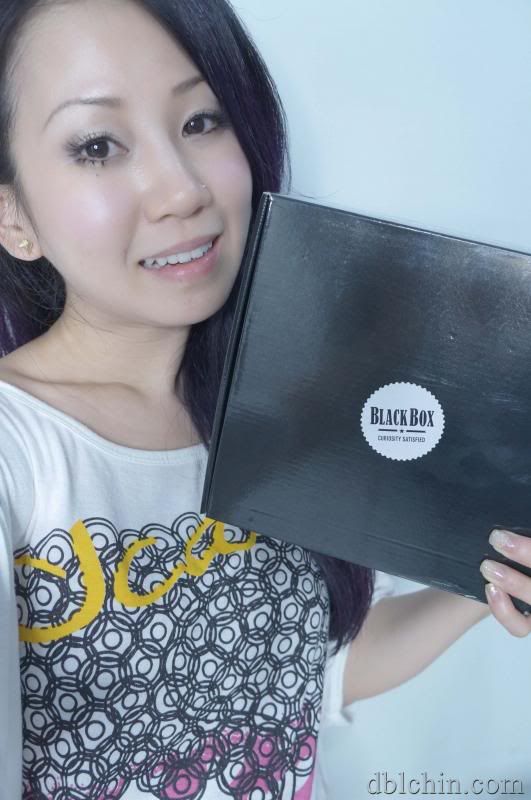 Exciting much? Lets check that out in a bit!
For those that still have no idea what Black box is:
• Black Box is the first free unisex lifestyle-sampling box in Singapore.
• 
Black Box want to encourage responsible sampling, introduce them by sending you the latest or tried and tested products by the Black Box Team for your sampling too!
• Black box not only sampling products but lifestyle too via Black Box Vouchers to introduce you to shopping/spa/dining discounts, can also talk about how functional the voucher pouches are can use to keep our knick knacks etc., also the pouch is always a different design in every Black Box Edition so it becomes a "collectible"!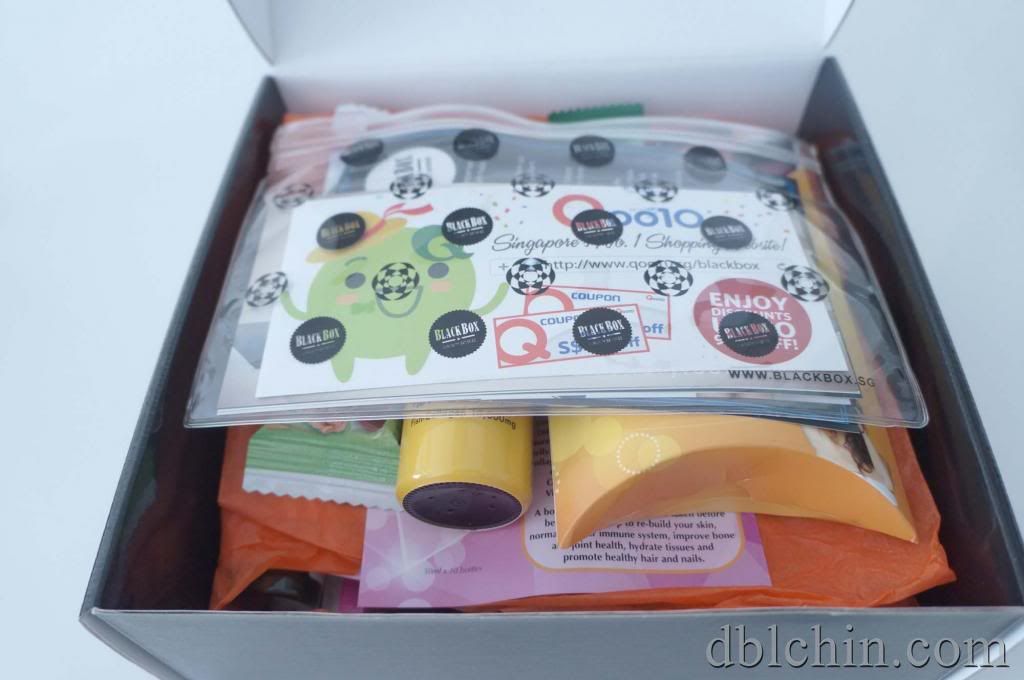 Black Box Gives you an all-rounded sampling opportunity with products from various category so that the products in every blackbox will never to vie for your attention.
Wouldn't it be silly if you've received 2 makeup primers in a box and had to sample all 2 at one go? Like they always say, 1 at a time.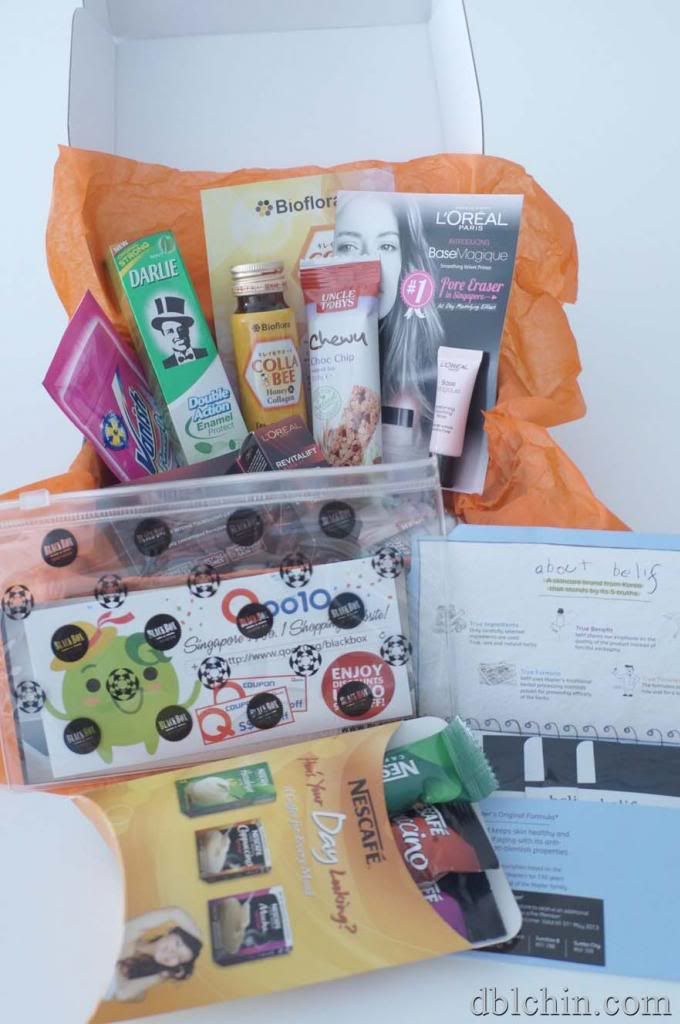 I guess is time to unravel the mystery of this edition Black Box
L'Oreal Revitalift L.A.S.E.R. X3
• Renewing Anti-Aging Serum $49.90 (30g)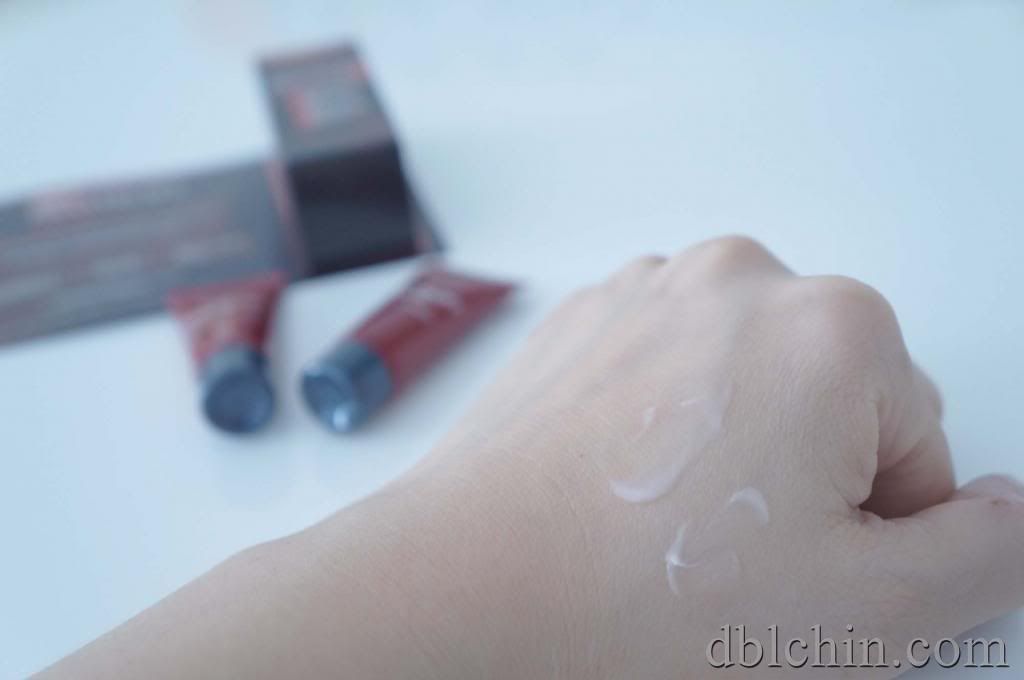 This new technology from L'Oreal brings you a scientific breakthrough that is comparable to the Efficacy of intense pulsed light (I.P.L)
It helps greatly with correcting Wrinkles, refining pores as well as re-plump the skin surface.
I've mentioned this many times over and over but I shall say it again, most L'Oreal product smells really pleasant, that's the most enjoyable part!
With its smooth application it absorbs and sets really quickly on my skin without the sticky aftermath.
L'Oreal Paris Base Magique
Yay a new discovery! Finally a cosmetic product out of the lot!
This, is L'Oreal's latest product, the smoothing primer.
I'm sure many of you are dying to try this because:
1. Primers still considered a less sought after item in the Singapore market therefore niche enthusiast have very little selection to choose from.
2. Most primers (especially eye) are of a base colour might seemed a little too heavy when used together with foundation. L'Oreal Magique is almost clear but with a tinge of satin opaque, that gives the skin a smooth and poreless base.
3. This product glides like a slide and manages to conceal the lines at the back of my hands effortlessly well.
Ettusais Version Up SUPER
$37.00 (100ml) $30 (100ml refill pack)
Prepping your skin before moisturising is very important especially when you have dry stubborn skin that rejects products all the time.
Is vital for the products you apply to submerge and penetrate further in the deeper layers in order for it carry out its propoerties. This is when the Skin Version up comes in, it softens the skin surface layer optimising the skin natural moisture absorption strength for next product to come on.
Feels really light weight on the skin and absorping power is excellent.
$78.80 (10 bottles x 50ml)
I had a full page blogpost about Collabee the last time round and still I can't get enough of its goodness.
Taste like honey (Singapore Sling actually) and work like bees, this compact size collagen contains beneficial ingredients good for the inside and outside.
Ok speak no further, hop over to my blogpost right now!
$3.95 (for 3 packs, contains 30 sheets)
My ideal baby wipe should contain 3 NOs :
1) Yes to Soft Comfy Wipes
2) Yes to Organic Extract
I'm glad Zappy fits the bill.
• Creamy Cleansing Foam Moist $33 (160ml)
• UV Protector Daily Sunscreen $41 (30ml)
• First Aid 360 Eye Care Mask $39 (25ml)
• The True Cream – Aqua Bomb $54 (50ml)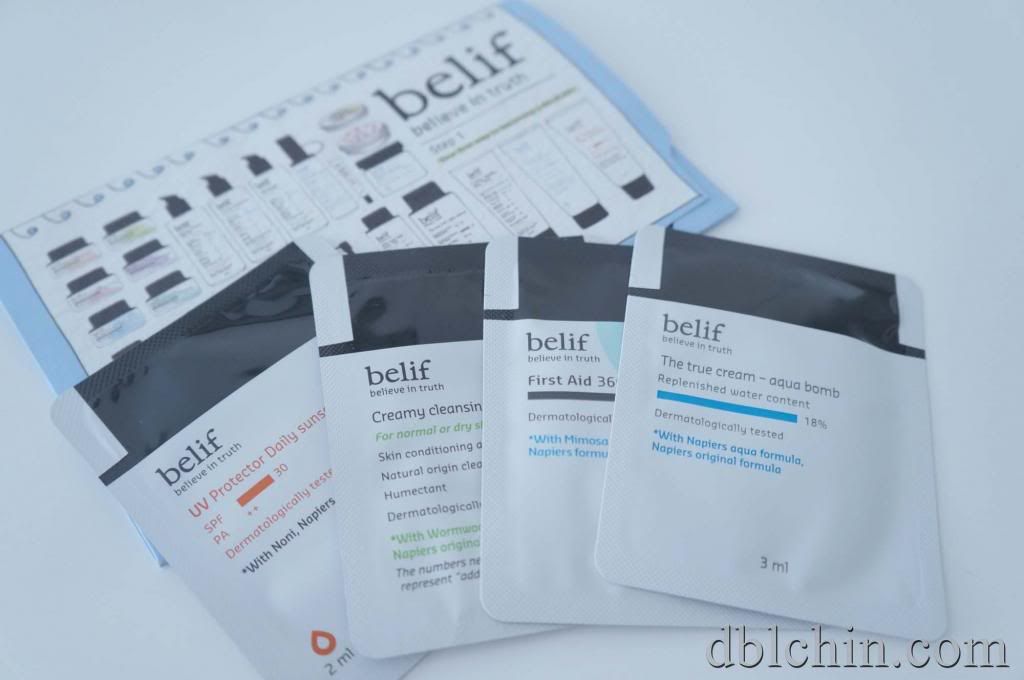 Belif 's Key Formula is to help keep skin healthy and delays the aging process, which many of us faced.
This range carries anti-oxidizing, calming and anti-blemish properties that do so much for the skin.
Sample sizes are always my best travel buddies, they are convenient to use and throw and best of all, saves hell lot of luggage space.
But for now, is sampling time, to test and try so I could buy: D
For your very own version of Black Box
in the next edition of Black Box!
(*pssst , is the referrer code column)
stand a chance to receive your very own FREE Black Box with at least 4 deluxe samples
Also, lets thumbs up for Black Box on Facebook for giveaways and the latest promotions on their Facebook page!

♥Dblchin
LIKE! Show some support!
*This is a Sponsored Advert