Evening Everyone!
I've been really blessed despite how little I blog nowadays, I guess is partly due to the hectic work schedule as well commitment of being married and having a home.
Sometimes my husband and I don't see eye to eye on certain things and things will really chaotic at home (the time when chopper comes in handy) , regardless of how long (4years) we've lived together even before marriage.
To make things worse, we work together too *suicide mission*.
However at the end of the day, we don't simply carry our anger and frustrations online, unless my limits are max out I rarely do that so you may consider it none. Nor we harbour the thought of being angry at each other like forever.
Well argument is necessity for a healthy relationship, it should never be brought to the level of resentment.
Yes, We are still loving each other to bits.
Another thing I felt blessed to blog about is my appearance alongside with other like-minded people bloggers in the latest issue of
Glow Magazine
.
I remembered I was featured in the first few issue of Glow in 2010 together with
Sara
on SKIN79's BB Cream write-up. (read
here
)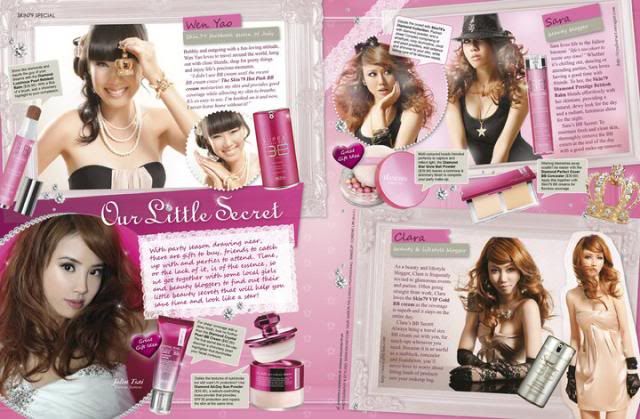 Little did I know 3years later I'll be gracing the front cover of Glow, this time round with another
Sarah
(left), professional makeup artist and proud to say a friend of mine.
The reason you are able to view these scans so quickly is because the moment Sarah got hold of Glow, she got them scanned and shared it to all of us on Watsons communication portal aka Facebook.
For that, thank you Sarah.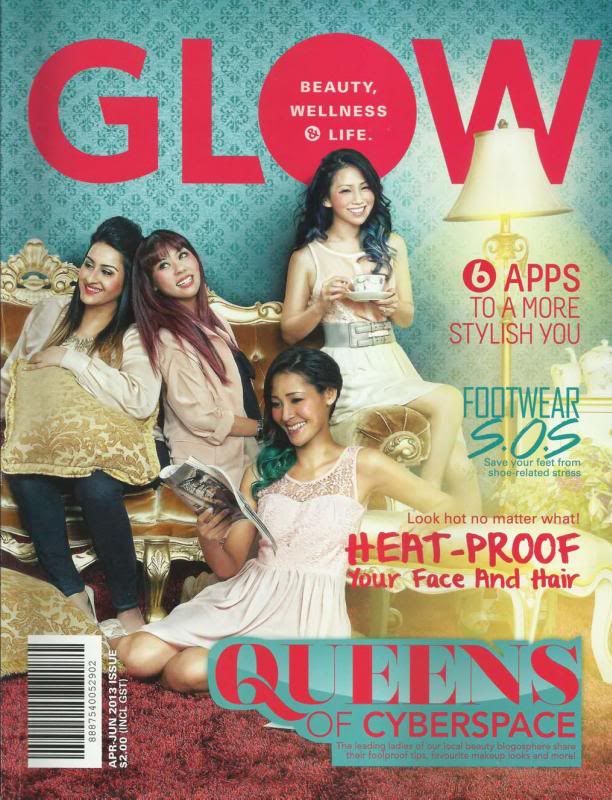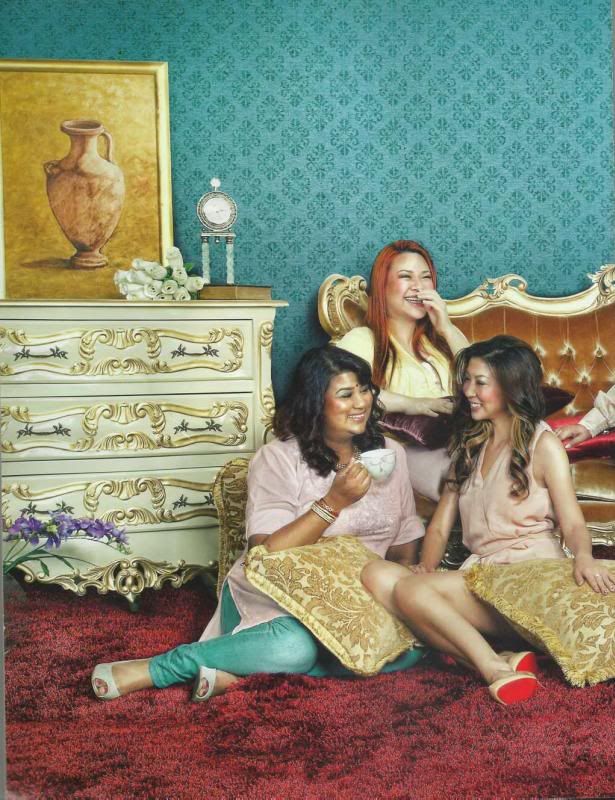 Other Bloggers featured:
Holly
,
Elaine
,
Chantana
,
Kas
,
Irene
and
Karen
(not on cover)
Do check them all out too!
Of course a Big
Thank you
to
Watson's
and
Glow Magazine
for making this happen!
And Never forgetting my Dblchinis, you are all awesome readers.
For other features of our, fashion muse, Travel Must've etc. head to your nearest Watsons and own yourself a copy for just $2!
♥Dblchin
LIKE! Show some support!
*Product is sponsored