Hi Dblchinis,
I was sent a range of L'Oreal Lucent Magique sometime ago for my review.
I supposed some of you have read about my BB Cream review on L'Oreal Lucent Magique, this time round I'll be talking about the
L'Oreal Lucent Magique Touch of Light Pen Concealer,
L'Oreal Lucent Magique Primer
and
L'Oreal Lucent Magique Light Infusing Foundation.
L'Oreal Lucent Magique Touch of Light Pen Concealer S$22.90
(available in 2 shades)
Very Sleek and chic, the pen felt tip dispose a fair amount of concealer for my needs.
It gives my skin a radiant complexion that somewhat glows from within, a little too much shine I have to say. I guess is partly my own fault, I used too much the first time round because I turned the pen generously while waiting impatiently for the product to seep through and in the end I overturned its clock and it wet through the felt tip leaving a tear drop of excess. Otherwise, the amount comes out just right with 2 or 3 turns.
It glides really well on my skin but a little too sheer for comfort when I try padding the product around my eye area. So I instead of using my usual force, I need to lightly-handle this product to ensure it gets evenly spread across the area I desire.
L'Oreal Lucent Magique Primer S$24.90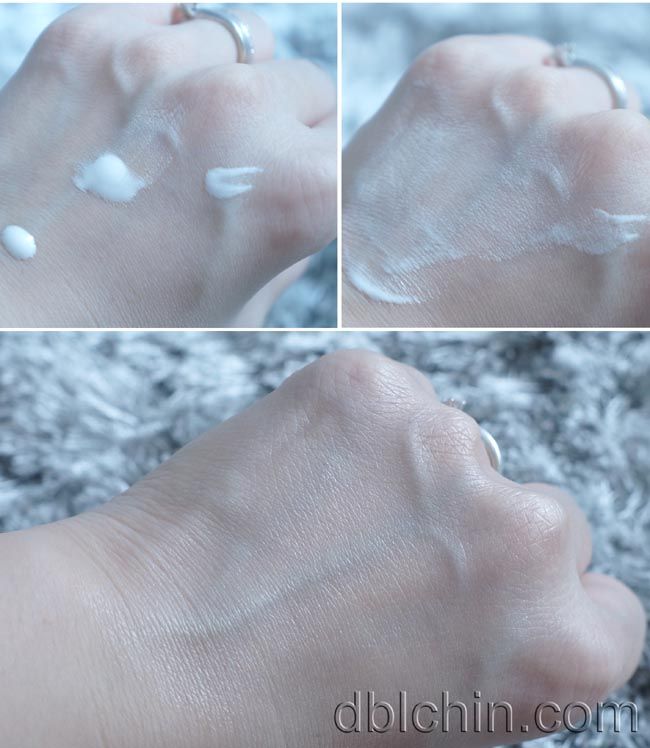 I really enjoyed apply the primer on my face in the beginning, because it makes everything so easy to go on when the primer settles in. I guess I've over expected this product to perform its best, my makeup turns out shiny in the end, not very appealing for photos or to last throughout the day.
I suppose this could go in handy during light makeup days where I just want to bring out that special glow for that special someone ala my husband because he is usually bored beyond words when he see my yellow face aunty look.
Not to mention, this white liquid is runny and quickly turns into my natural skin colour once in contact with the air/skin, I have to say this is actually a awesome product for ladies with forever dry skin.
L'Oreal Lucent Magique Light Infusing Foundation S$32.90
(available in 6 shades)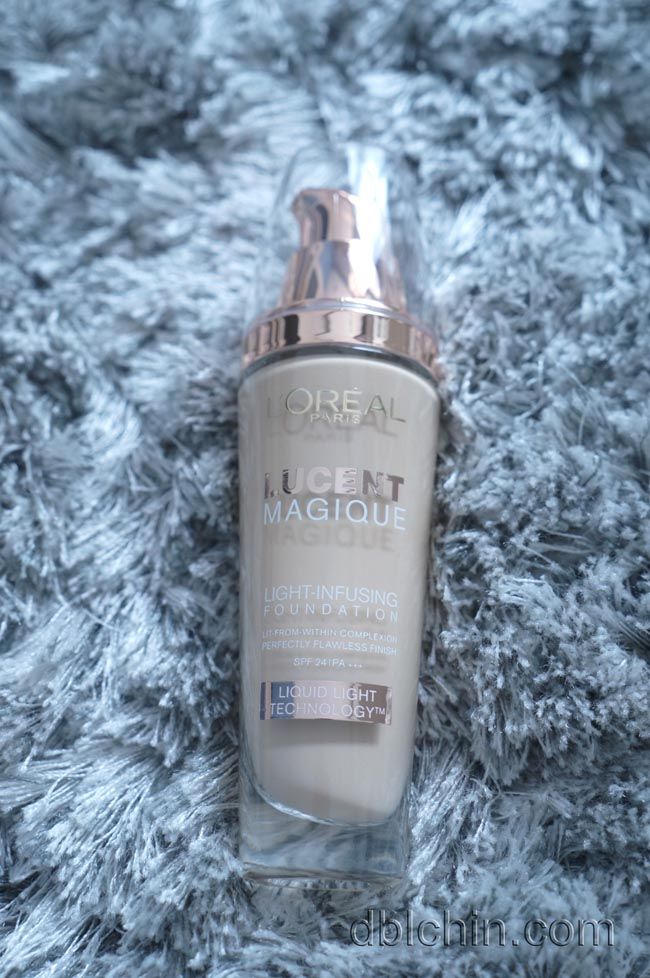 Out of the 3, I like the foundation best. It gives absolutely no complains except a big fat satisfaction.
The colour is just right for my skintone, it sets in well on the skin and cast a flawless complexion although not so much if the makeup is off. This product actually salvages the mess the primer has created by controlling the oily finished look to my face.
I have to say, welcome to my favourites list Foundie.
Carrying out the experiment on my scary face.
sidenote : awww... I missed my purple hair...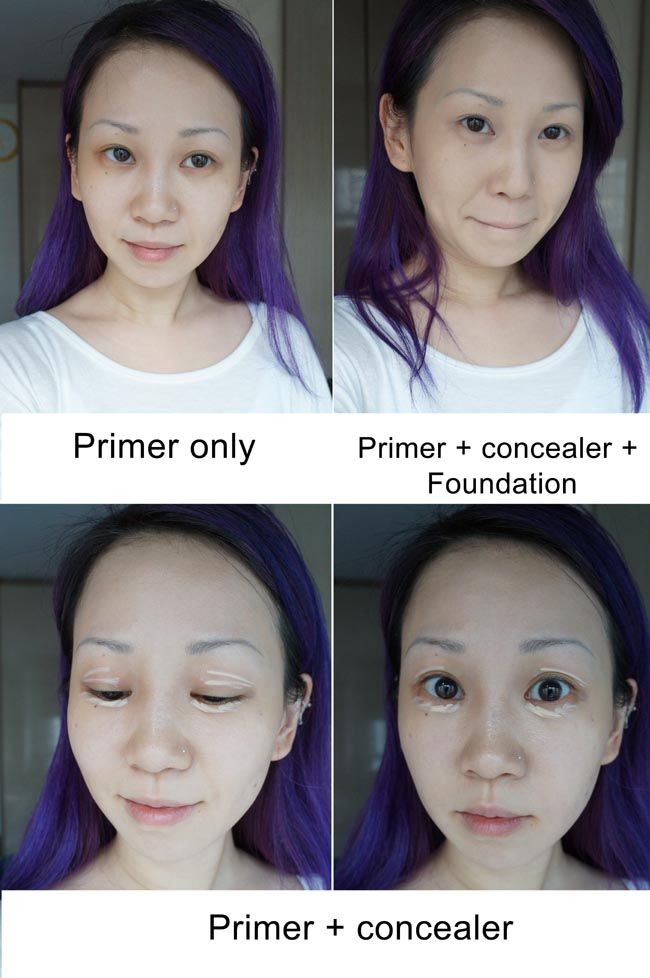 Complete look with Grey Lens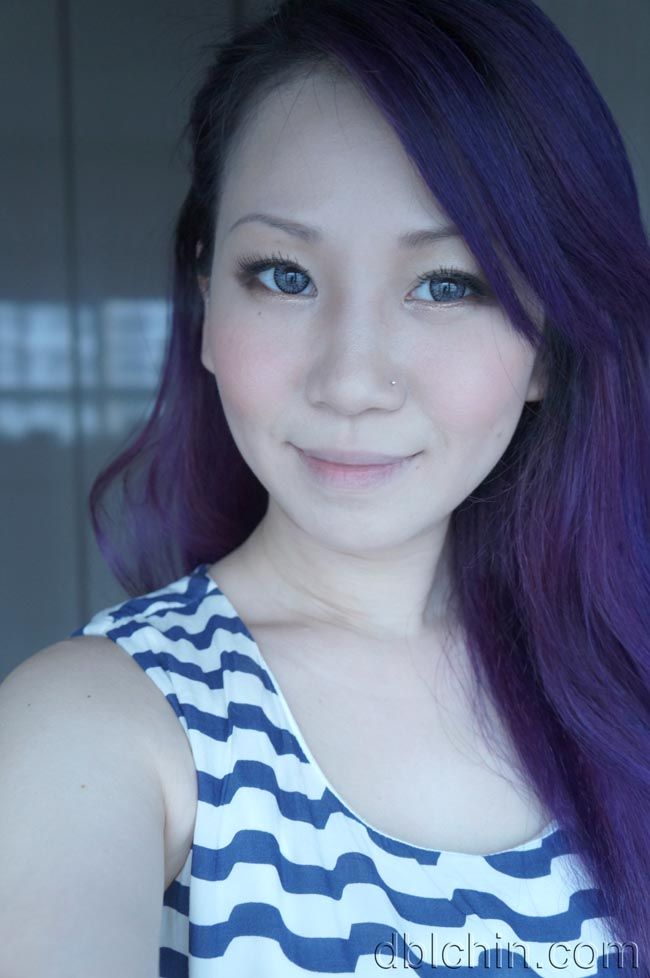 ♥Dblchin
*products are sponsored