I already heard so much about
L'Oreal Shine Caress Lip Tints
even before seeing the actual product, thus I knew I had to try this out to when L'Oreal offered to send me these for review.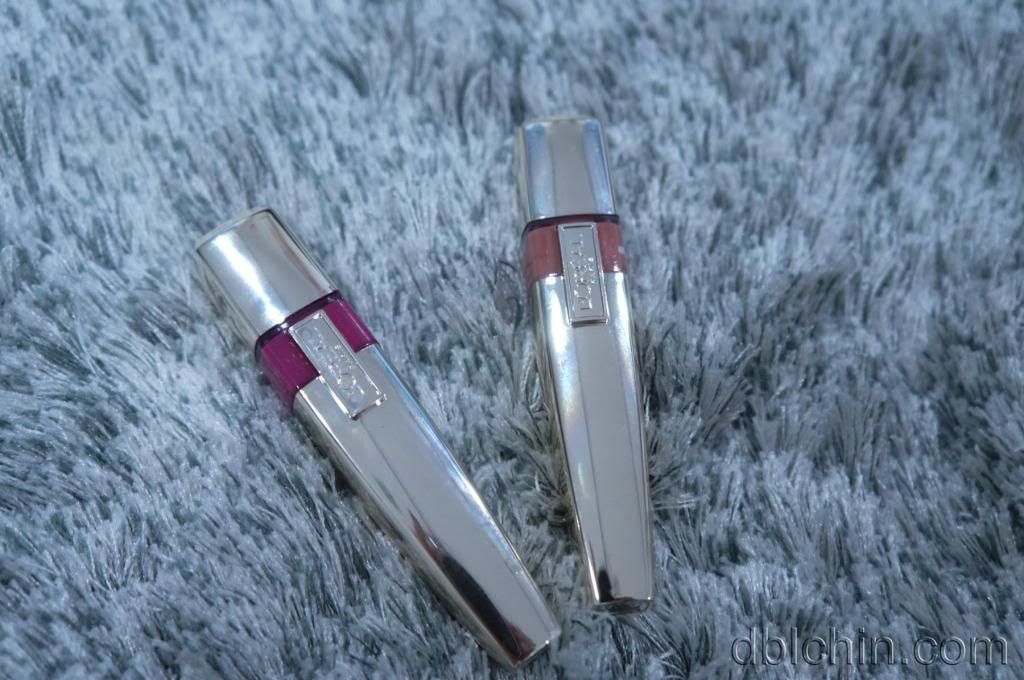 I've never been so in love with lip tints before after the last episode with
OCC Lip Tars
To be honest, I was a little afraid that I might develop the same reaction during this 'testing' period, glad that it work out fine, my lips are all good! Sensitivity test
✓
approved!
Now that these Lip tints have passed the first hurdle, let's elaborate more about the hype and raved by other gurus.
The Cosmetic appearance is the key feature which attracts consumers like us to buy, I mean how can you not notice this eye-capturing glazing gold tube sitting on the shelves?! It looks sleek, expensive and very handy. Not like other lip glosses that are designed in an oblong shape, this lip tint fits right onto my palms making it very easy to grab on.
What I like about is, it has this 'little window' that exposed a column of the colour, easy to identify and get a glimpse of the colours.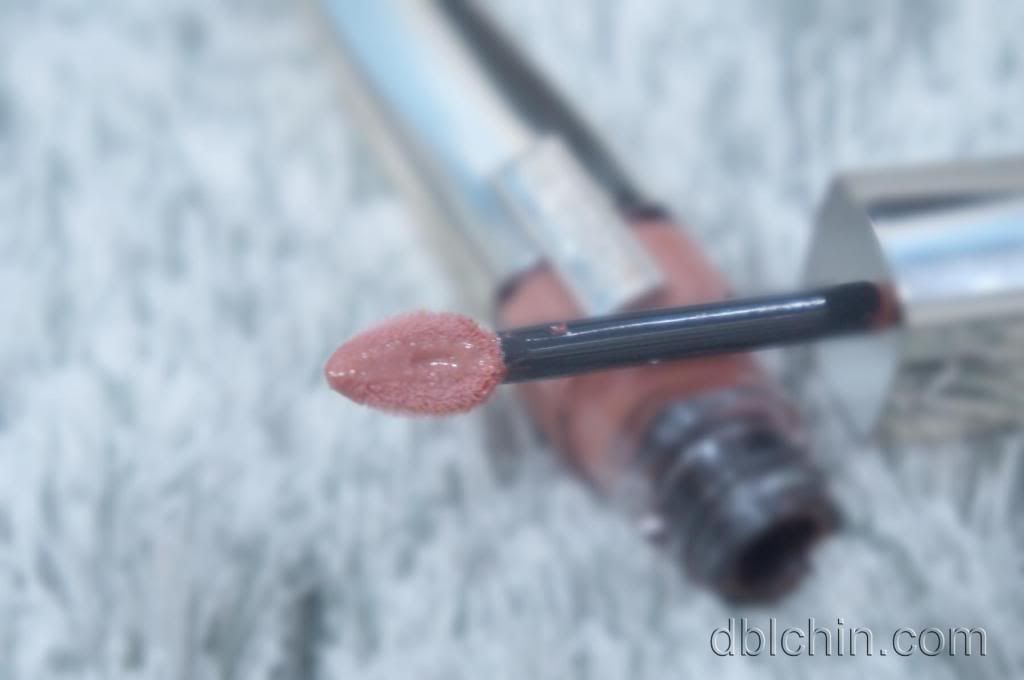 Its interiors consist of this doe shaped tip for easy application that really glides on like a breeze. I love the part where it fits just right onto my cupids bow, a simple touch of shine for kissable lips.
However to be honest, this wand dispose minimal product onto the lips, almost hardly any but hey, less is more! Just like eyeshadows, you need to work it on layer by layer to achieve that desire depth of colours. That is why this doe shaped tip is designed in such a way there there's a tiny hole in the middle to contain excess products ensuring it won't get messy all over.
Here I have with me

L'Oreal Shine Caress Lip Tints -Pretty Woman 900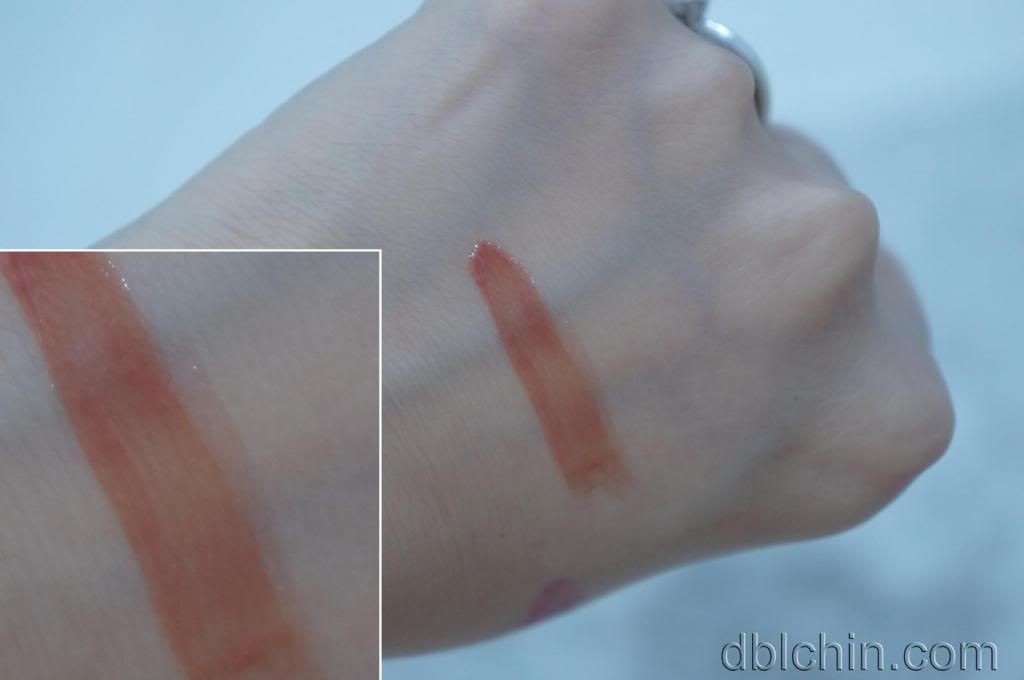 Upper Lip-
Original lip colour
Lower Lip-
L'Oreal Shine Caress Lip Tints -Pretty Woman 900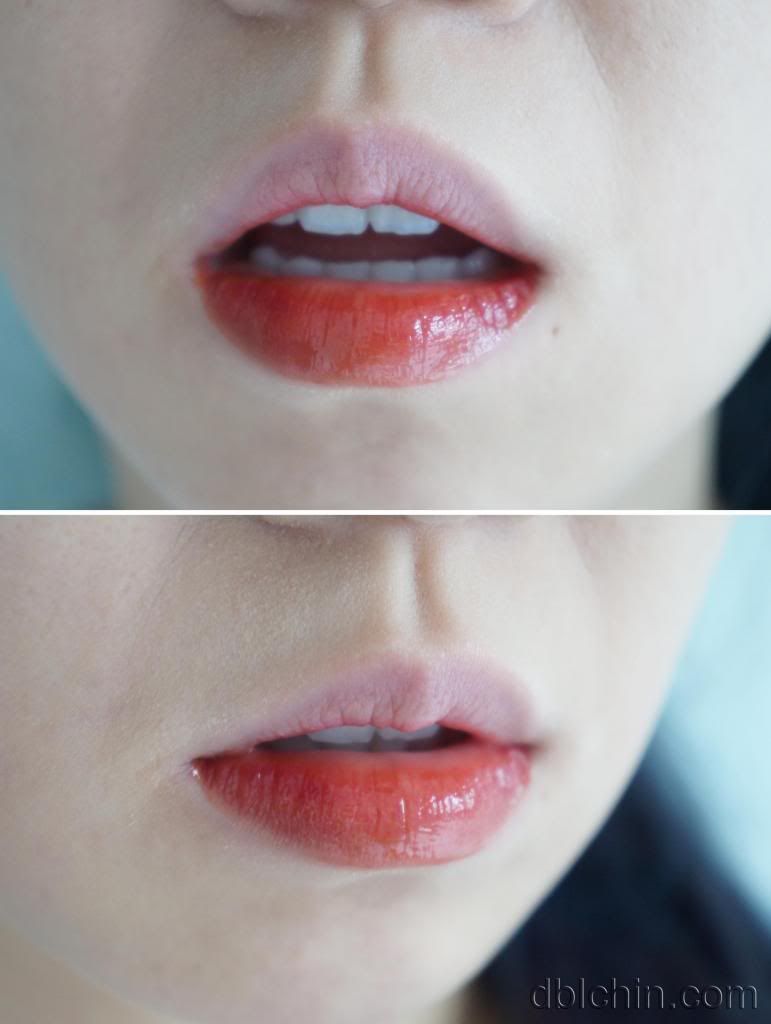 The product Pretty Woman 900 looks beigey on itself however when it goes on to my lips, it turns somewhat redder in hue. I have no idea why, perhaps my original lip colour had already created a pink canvas to start off with so anything the tops off gives a warmer red-ish tone.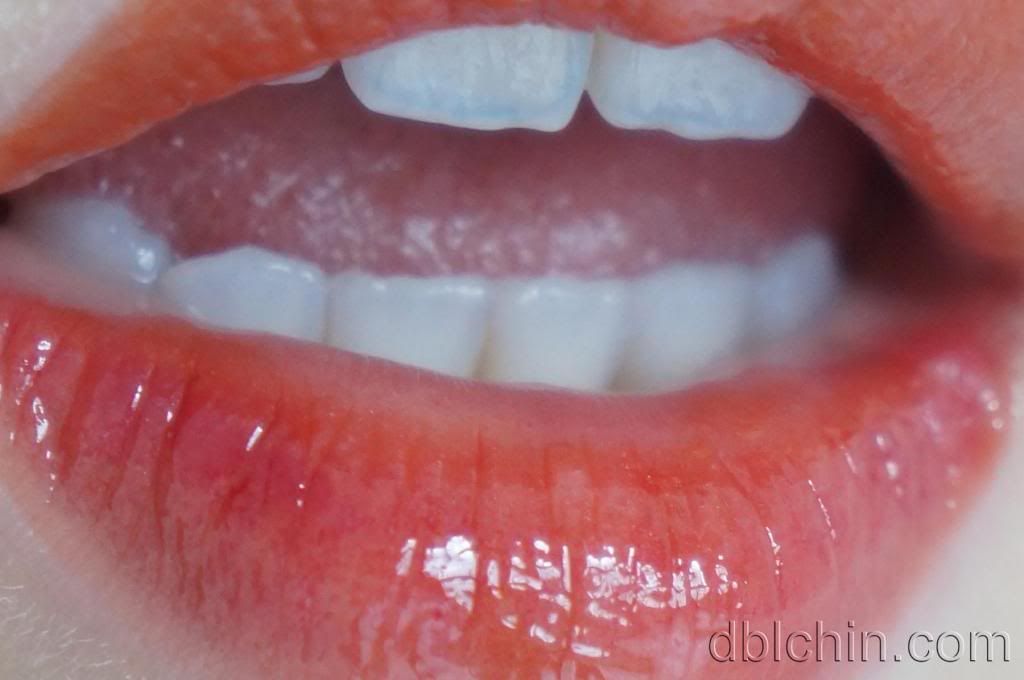 The amazing thing about L'Oreal Shine Caress Lip Tint is that, it is made up of high concentration of moisture due to its unique formula made with 30% water and 60% oil.
It feels soft and moisturizing on my lips yet at the same time giving me that needed light and luminous shine. Ahhh now we all know the real reason behind the small amounts of products disposing from the doe tip.
L'Oreal Shine Caress Lip Tints -Eve 605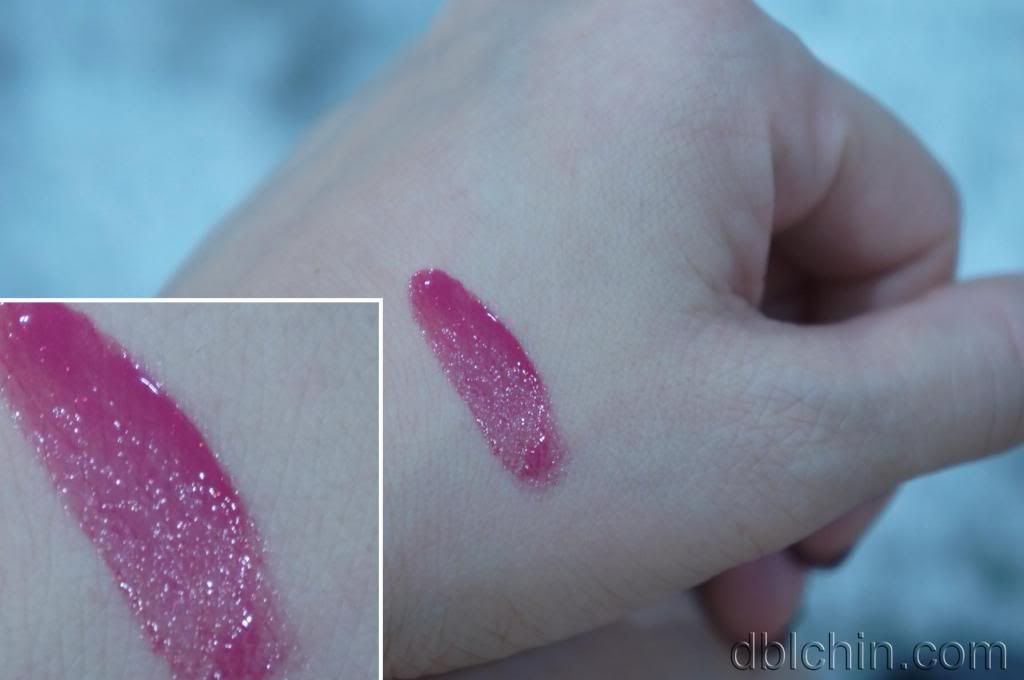 A Combination of fushia pink with a pinch royal purple and little reds into this sophisticated ruby shade, completely took my breath away.
Is so moisturizing, I can feel even the softness of my lips when I pursed them together.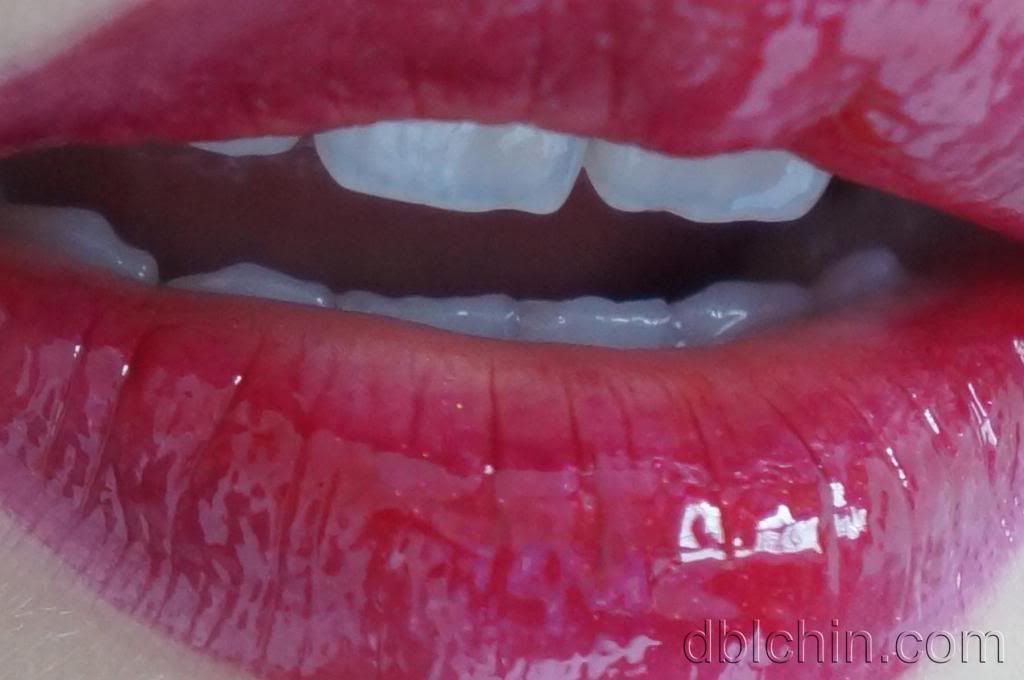 It's long lasting hold keeps my lips looking dressed up all the time and yes you lips require touch-ups, it would be a lie if your lips still looks like this
⇧
after meals.
This is however not very stain proof, it leaves little streaks of the colour even after wiping off with a tissue. I'm glad this problem is not too worrying because as you can see from the 'After' picture, pigments are hardly seen upon using my makeup remover (I'm using
L'Oreal Gentle lip and eye makeup remover for waterproof makeup
)
L'Oreal is holding a contest called the "Capture Kiss of Love with Shine Caresse" to stand a chance to win
3D2N staycation at Capella Singapore
and
a iPad Mini!
All you need to do is, upload a photo of you kissing your loved ones
here
, write a caption of up to 140 characters and get you friends to vote! Simple as that!
There will be 2 prizes to give out,
Winner
will get a
3D2N staycation at Capella Singapore
and
a iPad Mini!
1st Runner will get
a iPad Mini!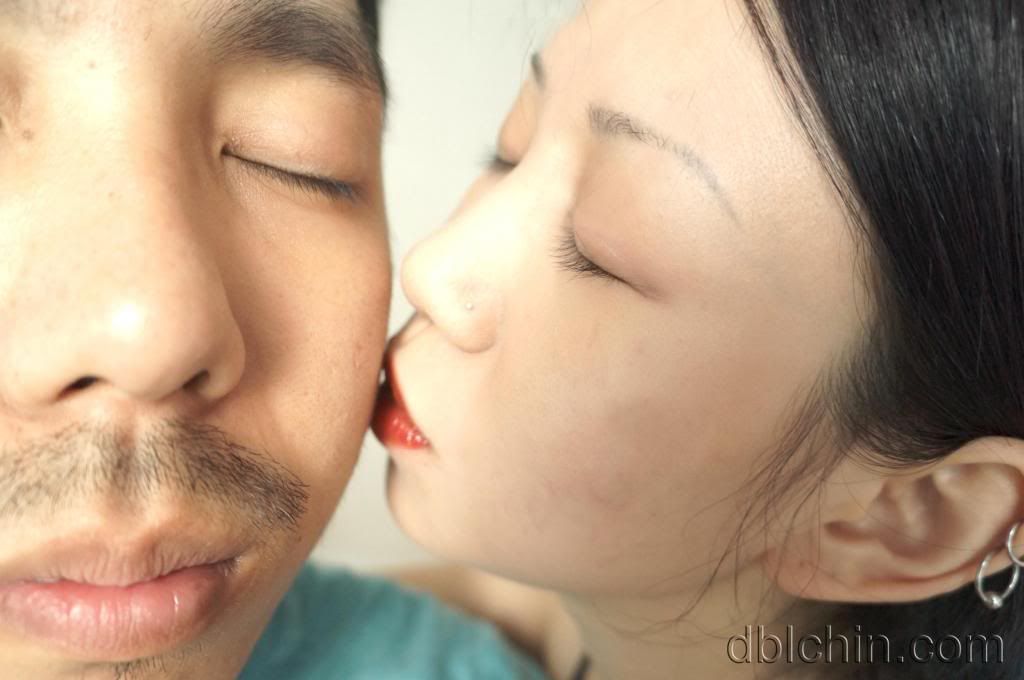 And now chng chng chnggg~ Dblchinis Listen up!
For Sure Win prize of
One L'Oreal Shine Caress Lip Tint
(I've got 2 to giveaway)
Be the 1st and 2nd reader to print screen your uploaded photo (link
here
), email to
dblchin@hotmail.com
with the header "Capture Kiss of Love with Shine Caresse" will get to win
One L'Oreal Shine Caress Lip Tint
. (Self-collection at L'Oreal's head office)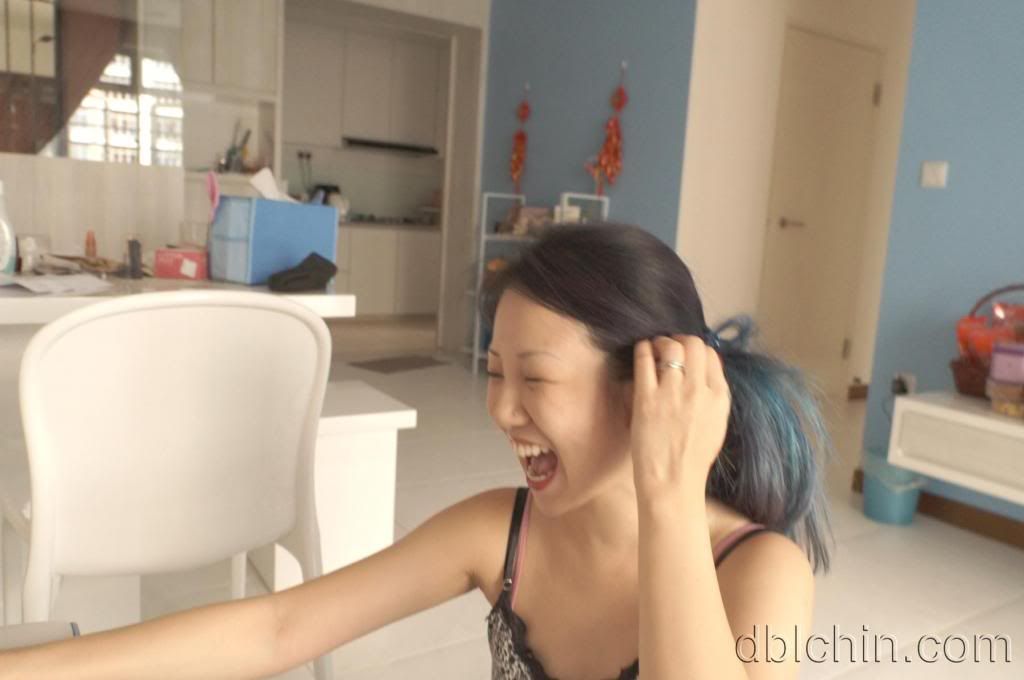 And...This is what happens when you partner is not ready to let you kiss.
♥Dblchin
Please Thumbs up for my page :D