Hi Dblchinis,
I was sent 2 items for review a while ago from the Bio-essence Bio-Energy Snail Series.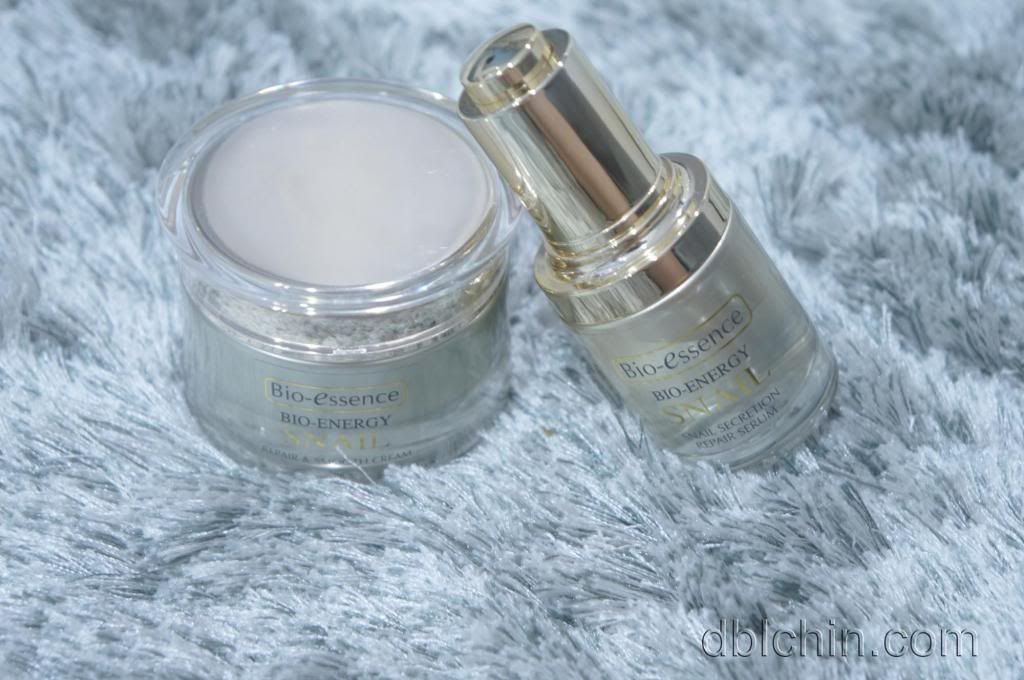 Actually I've talk about most of the properties in my video embedded below but I would like to add on supporting images with notes (*Warning, Theory based blogpost) extracted from Bio-Essence's for your reading reference.

Bio-essence Bio-Energy Snail Secretion Repair Serum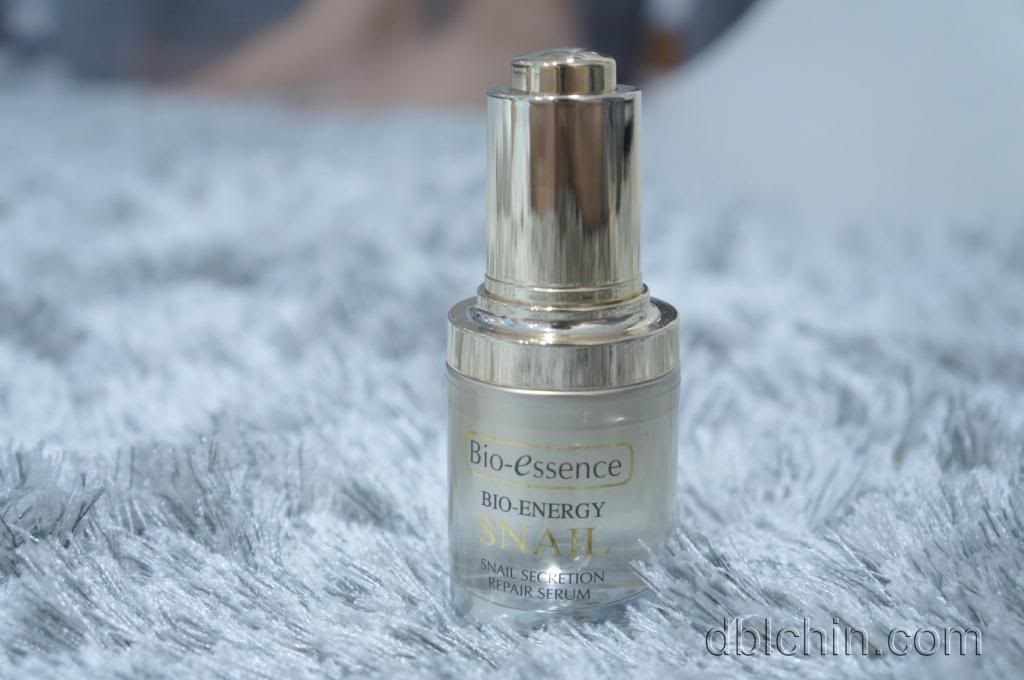 This pint size product comes in a 30ml dropper bottle that is packed with minerals making it unique from other snail products.
It contains deep concentration of the following for smooth supple skin:

Active ingredients helps with smooth supple skin:

Snail Secretion-Contains active ingredients such as allantoin, COLLAGEN! proteins, Vitamins, Natural anti-bacteria peptides to help repair skin and stimulate skin renewal.

Bio-Energy Fluid-Contains minerals and trace minerals that makes particles fine to allow better absorption of nutrients and moisture into the skin

Tremella polysaccharides-White Fungus essence extract that provides excellent hydration that supersede ingredients like hyaluronic acid.

Oat glucan- Superior hydrating and moisturizing effects. Improves skin's defense system and vitality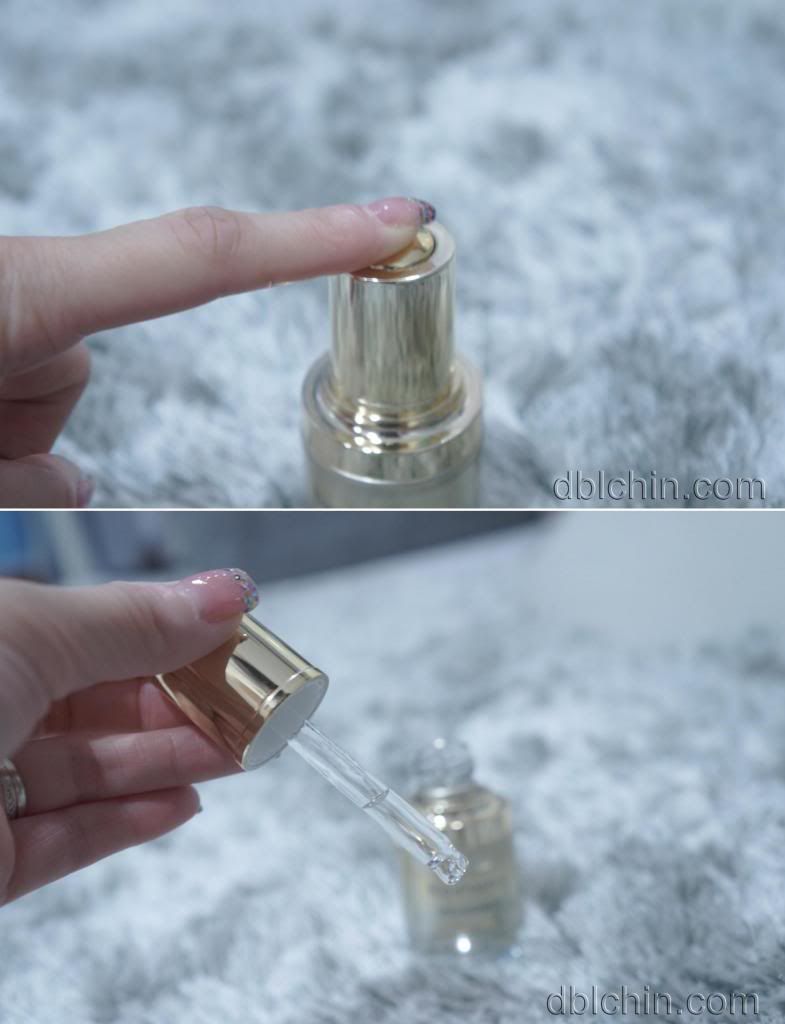 When you press the cap of the bottle, you'll get around 1/3 of the product out which is only suffice for the face. For the neck, you need an additional pump.



Consistency is runny which is very suitable me.
I love skincare that feels light, transparent with weak viscosity and this serum fits the bill.
The absorbency is really good, sets in fast.
Additional product efficiencies :
Nutrients and moisture are rapidly absorbed to help build skin's ability to retain moisture
Replenishes collagen, makes skin more refined, smooth and radiant.
Reduces fine lines and wrinkles.
Repairs pimple scares and marks, keeping skin smooth and refined.
Soothes Skin and protects skin against harmful pollutants
Restores skin's newborn like texture, revealing a soft, supple and smooth complexion
Bio-essence Bio-Energy Snail Repair and Smooth Cream

Comes in a 50g Jar for a higher concentration of snail extracts and minerals.

Its active ingredient is almost similar to the to the Snail serum except it also has the following:

Angelica Extract- A natural anti-oxidant for revitalization, nourishment and whitening of skin

Wofberry Fruit Extract- Contains ample Vitamin C, iron and beta-carotene to nourish the skin.

Grapeful extract-This contains more vitamins than oranges which is high effective in whitening the skin.

Ginseng Extract- anti-oxidizing and anti-aging properties, protects skin from free radicals and enhance skin renewal process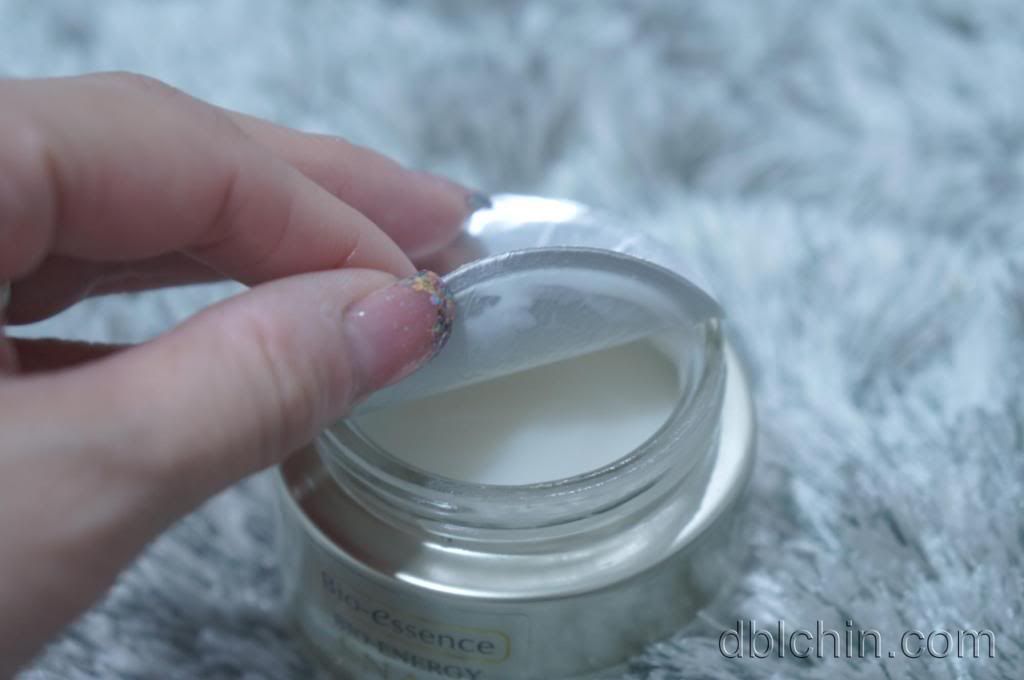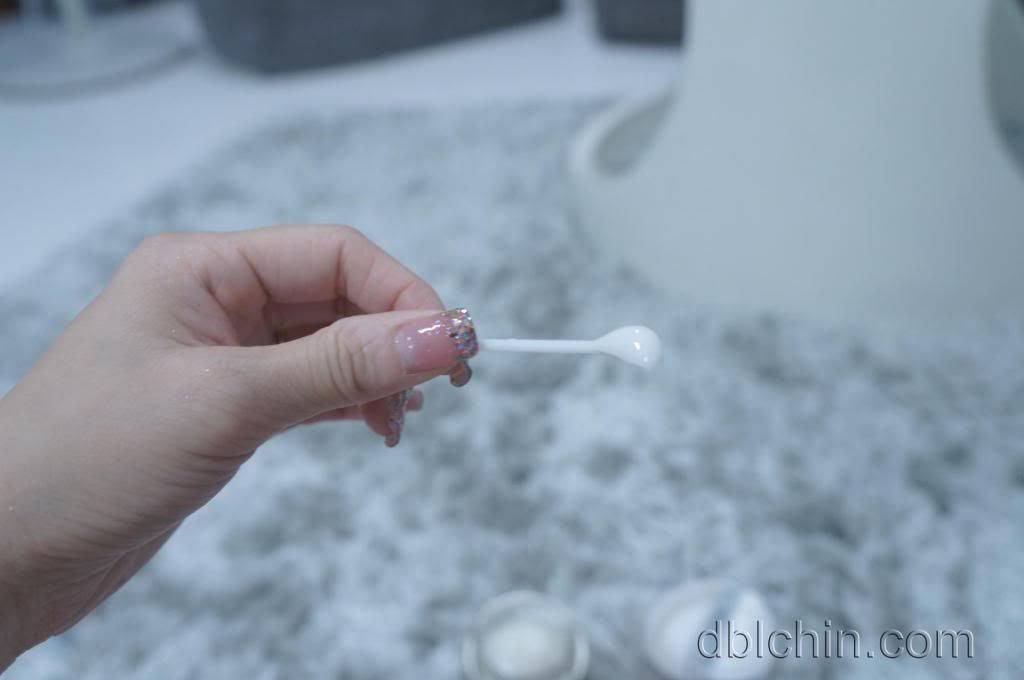 Unlike most creams from Bio-essence which is pretty greasy especially those jar that with V-shape properties, this feels smooth and light on my skin.
It is Semi-opaque and easy to pick up with a q-tip. Except that, I don't really like creams that comes in jars.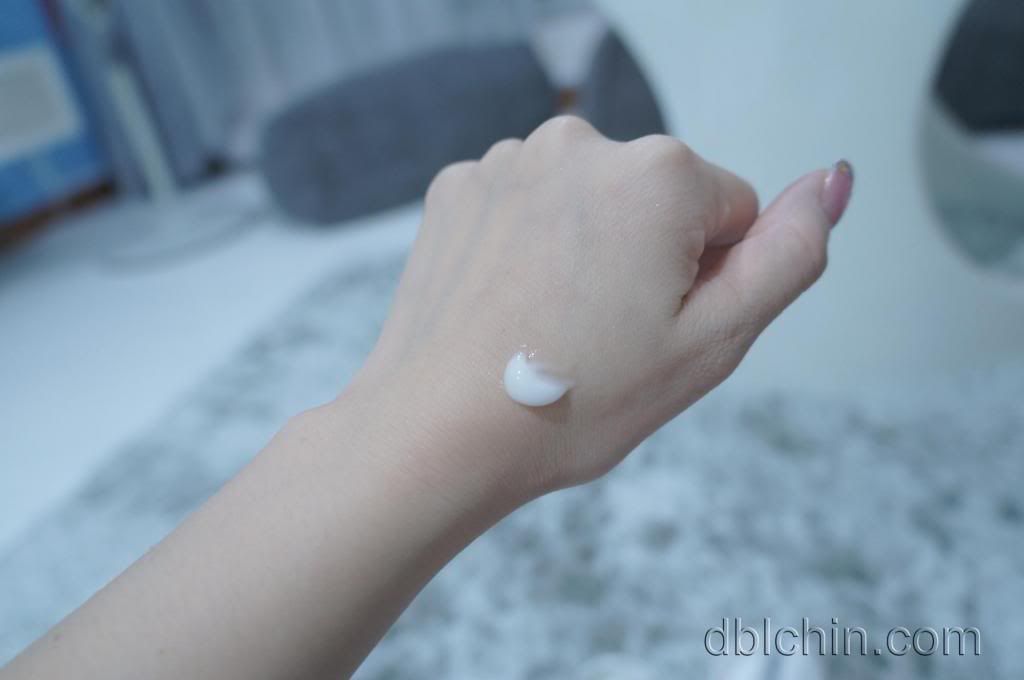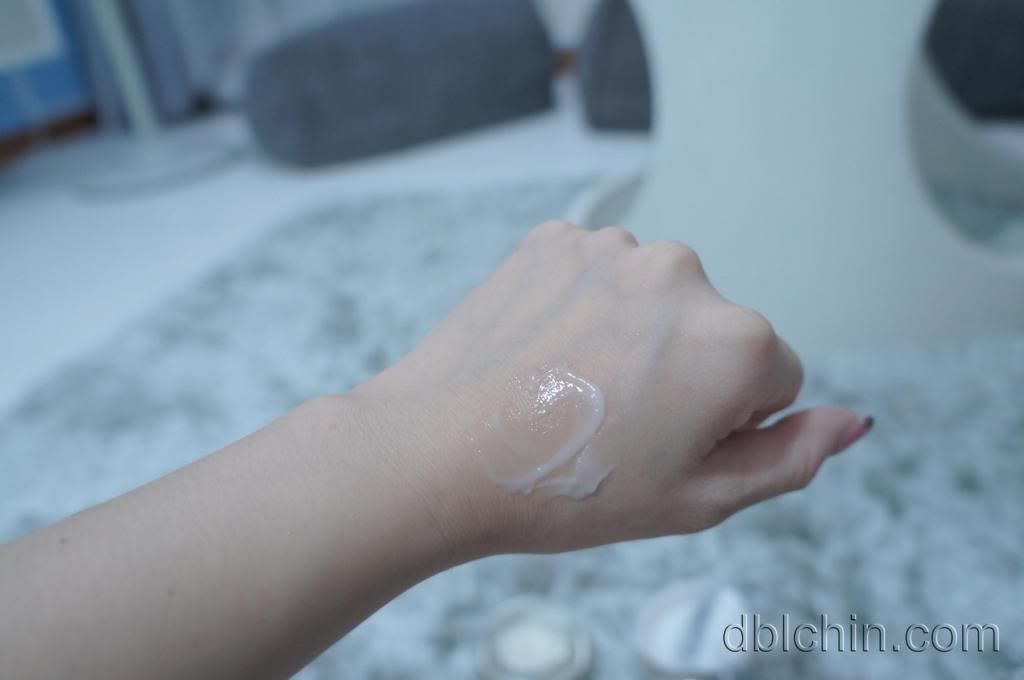 Additional product efficiencies :
A Rich texture which rapidly gets absorbed into the bottom skin layer. Helps to balance, nourish and rebuild skin's hydrating system.
Contract pores, refines skin texture and enhances skin's smoothes
Replenishes collagen for a soother and refined skin texture.
Reduces appearance of fine lines and wrinkles, keeps skin firm and elastic
Soothes skin, protects skin from external damage
with natural anti-bacteria property to help to protect skin
Restores a supple and smooth skin.




♥Dblchin
Please Thumbs up for my page :D