*Sponsored Products


Hi Dblchinis!
I was sent 3 items this time round from HarajuCute (yes my hair is violet now!!! Shunji Matsuo : 62381522 / 62381514 )

Everything for windows to the soul : EYES.

From Left:
Bonavoce Premium Eyeliner (Extra Black) S$19.90- The Official Brand of Mascaras and Eyeliners Produced by Sakeo Dokyu, a model in Japan industry, TV personality and actress. I'll try to do a tutorial using this eyeliner soon.

AB Mezical Fiber- No.1 raved about fibers in Japan and Taiwan now Singapore, it is a thin elastic strip that helps to create double eyelid naturally. You'll see how I use it to create my parallel eyelids in a bit

AB Double Eye Rubber- Popular like the Mezical Fiber, this Double eye rubber builds itself a name in our little sunny island.
Works the same way as the Fiber, it helps to create the double eyelid you wanted, you could also adjust your crease accordingly.

Tutorial Now.


Here I have with me AB Mezical Fiber, the green packaging comes with 30 strips (15 pairs) and a crease guide.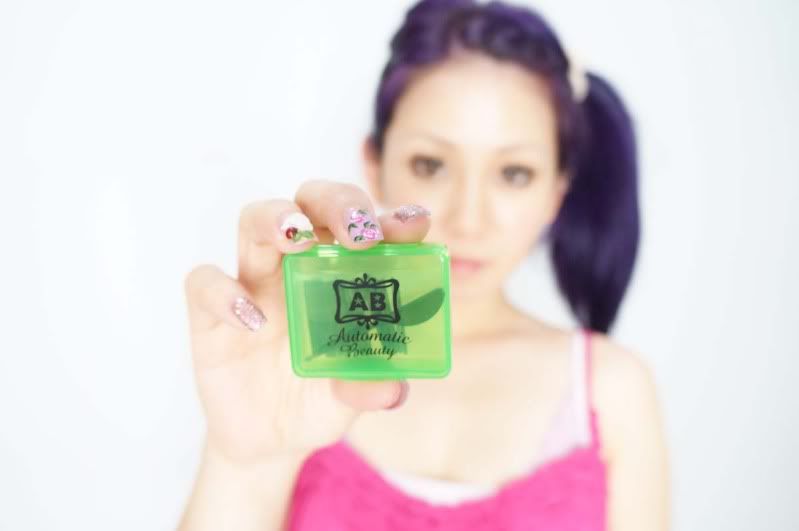 (Nails by Milly's Tel:83835395)
*NOTE* There are girls who do this step on clean skin or before they apply their eyemakeup but I prefer using the fiber AFTER I've completed my eye makeup.


#1 Determine the crease you wished to achieve, I already have double eyelids but this time I'm going for a higher crease.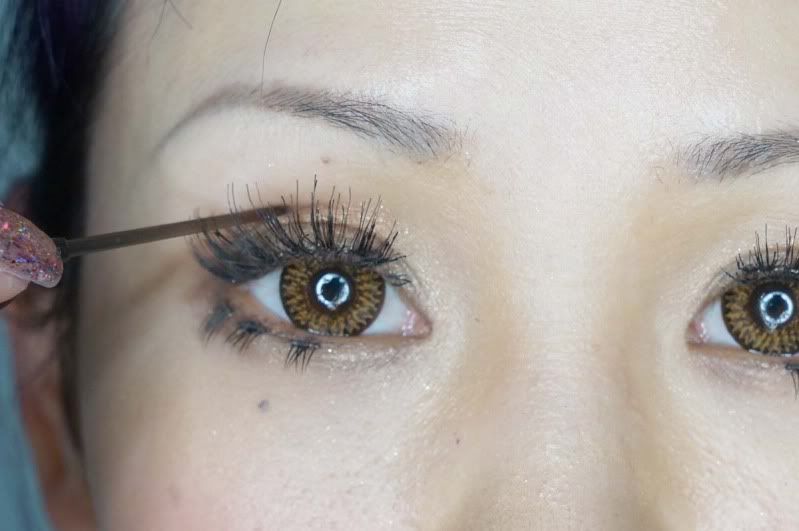 #2 Pull both ends of the rubber strip apart and you find a hidden adhesive fiber, place it on where you want the crease to be and use the crease guide to tuck in the fiber.



#3 Now cut off both ends of the strip, cut them as close to the skin as possible but becareful not to cut yourself or your own eyelash.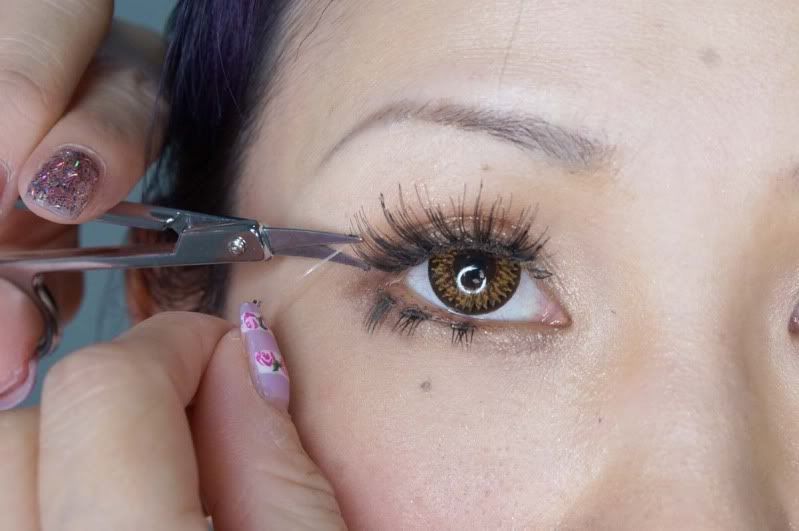 Now can u measure the difference of a higher crease on the left and right eye.



Ok For the other Eye, I'm using the AB Double Eye Rubber.
Actually to simplify, is just eye glue.



Similar to step #1 of the fiber, first determine where you want the Crease to be at.

#2 Apply the glue to your desired area, glue comes out white but it turns clear when it dries completely, so do not worry about getting a weird spot on your eyelid.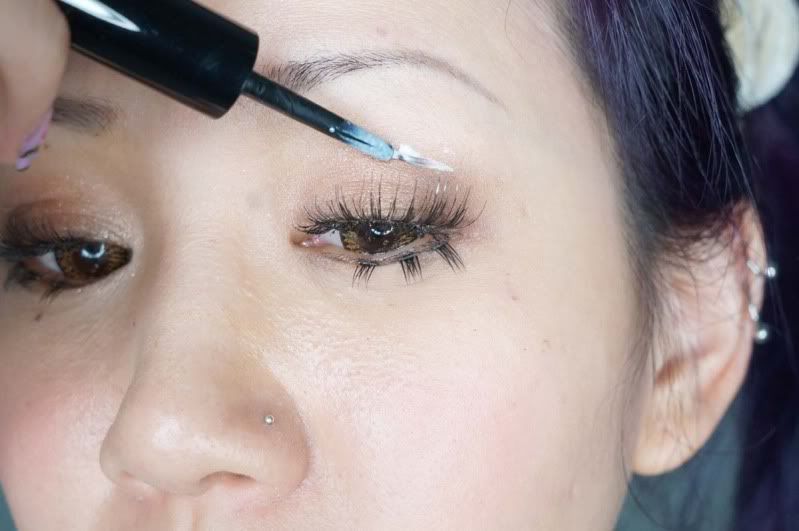 #3 Wait about 30 seconds for glue to semi-dry and use the crease guide and press firmly to create an impression like so.



This is the completed look.
Left: Fiber, Right: Glue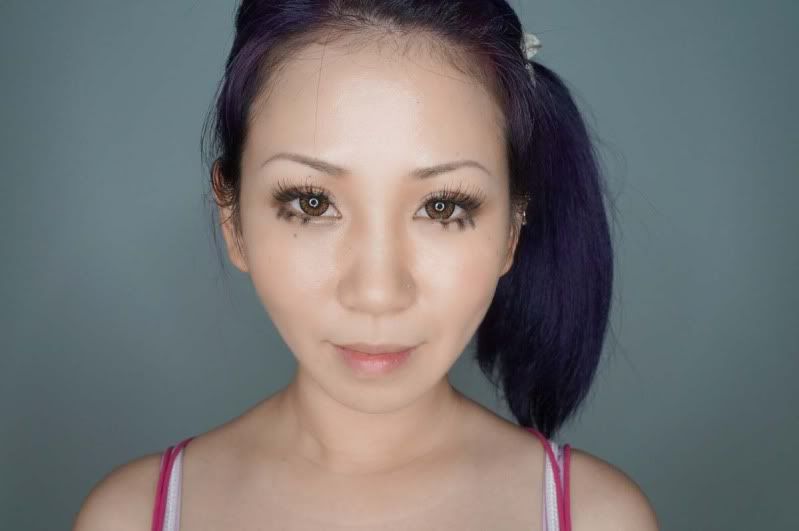 Hope you enjoy this Tutorial!

Thumbs up pleaseeeeee!

*Haraju-Cute is available at selected Guardian outlets in Singapore.