*Sponsored Product
Hi There Dblchinis!!!
With all the new BB creams going even Loreal is jumping onto the bandwagon.

Yes Is the Newest first transforming Lucent Magique BB cream.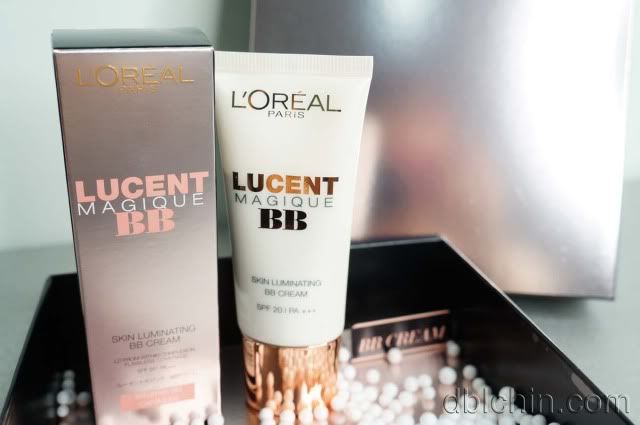 What do I mean by 'Transforming'?

It means when you first squeeze the product out of the tube, out comes a milky white texture that slowly evolves to a tone that is matching to the skin, something close to tailor making to your needs. This is specially designed for Asian Skin.


It contains exclusive BB capsules encapsulate a blend of skin-perfecting pigments that activates with the touch of your senses: skin.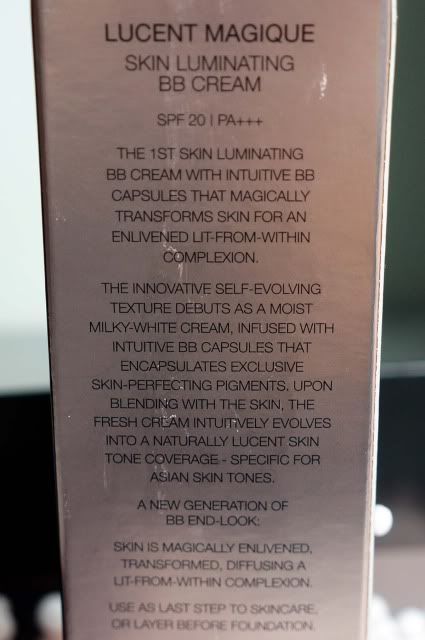 As you can see here, it comes out white and starts to change into slight beigey tone when I blend the cream against my skin.



You can see part of the cream is changing after a few rubs.



An Even Finish achieved when the micro capsules melted fully onto my skin.


Loreal Lucent Magique BB Cream helps skin with its therapeutic properties. Pores are minimized and also ensures smooth skin texture after application.
You are able to conceal Spots, Fine lines flawlessly, with that it evens out the skintone giving you skin a natural glow.
What I like most is it has UV sunscreen Protection of SPF20+++ AND that's the key to good skin and anti aging
I like how products that comes with sunscreen because it usually saves me time as I could just simply skip applying sunscreen and jump straight to my makeup.
You can check out my latest tutorial using the Loreal Lucent Magique BB Cream.

Thanks Loreal for the awesome product, can't wait play with other skintones soon!