Hi Dblchinis~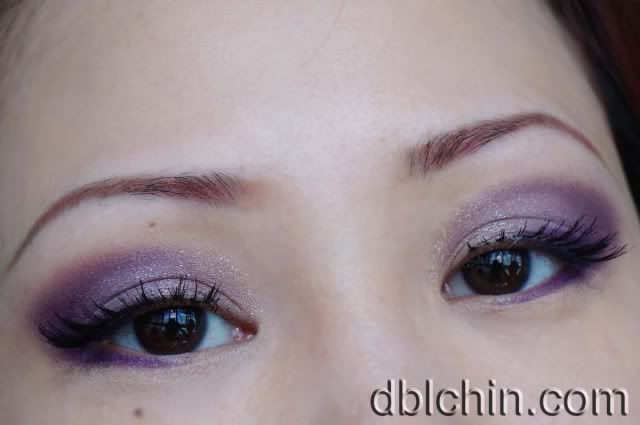 Remember I blogged about the recent ZA event?
I was given Eyes Groovy in Mauve Berry to try out, and here goes my make up of the day look :D

So I started with a fresh face.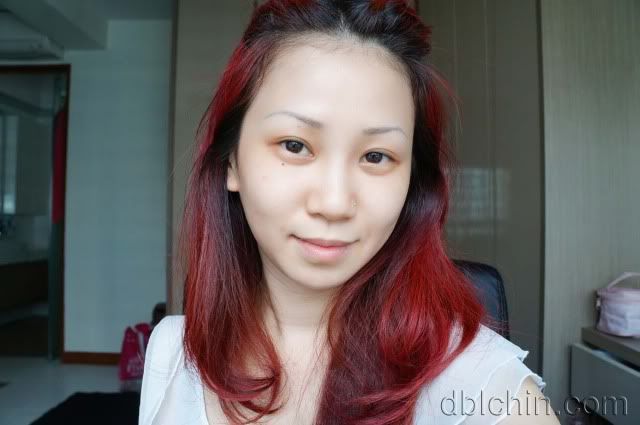 Judge all you want, Without makeup I'm still chio. Thanks to my camera face touch-up mode, swee.

First I used Loreal Lucent Magique Bb Cream with this vibrating gadget from Enprani, used in my Catwoman youtube video.
You can get Enprani from Hide & Seek & Nature De Beaute *addresses at sign off*.
Review for Both Loreal BB cream and Eprani will be posted on a separate blogpost, do watch out for it.



So I'm done prepping my face, the colour is a little too light for me at first.
Glad it oxidized to the colour of my skintone as the day goes by.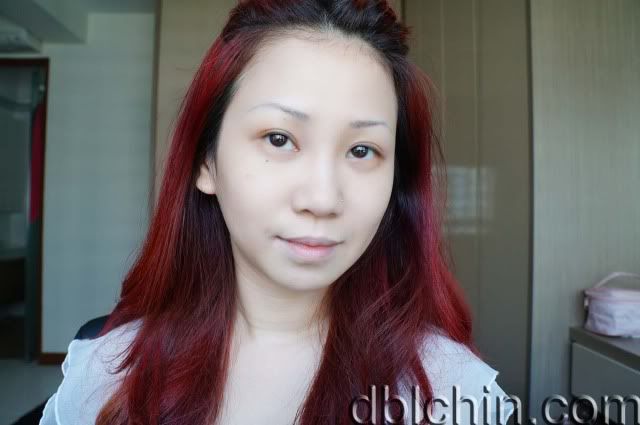 Right here I've my Mauve Berry quad with me
Prior to using the eyeshadow, I primed my eyes with Urban Decay eye primer.




I used different shades of purple to give dimension to the eyes, light in the inner corners ans gradually goes darker at the outer corners.
I lined the outer top and lower waterline with this purple blue twilight colour.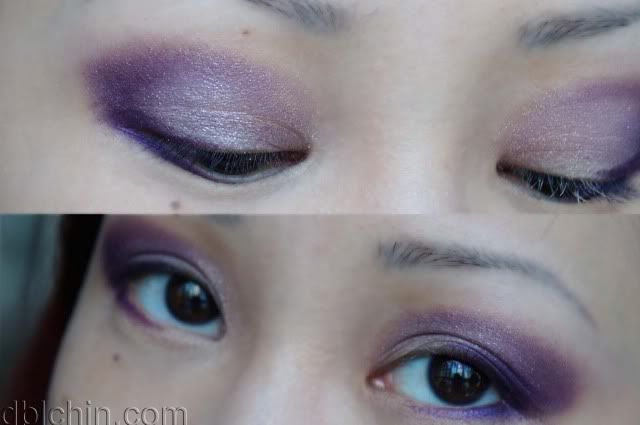 Using No2 from Brigitte top Lashes given at Haraju-Cute event for my upper lids.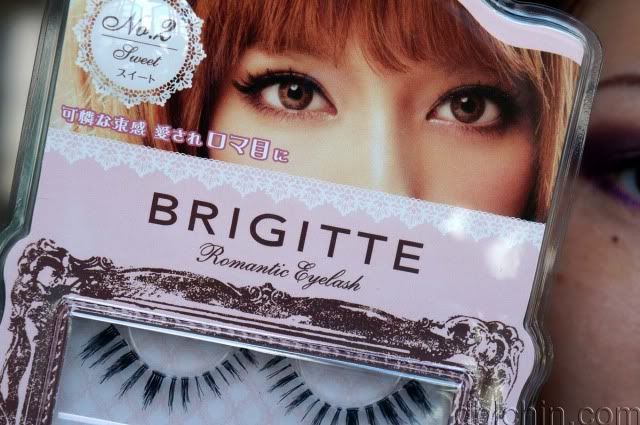 Here's how it looks.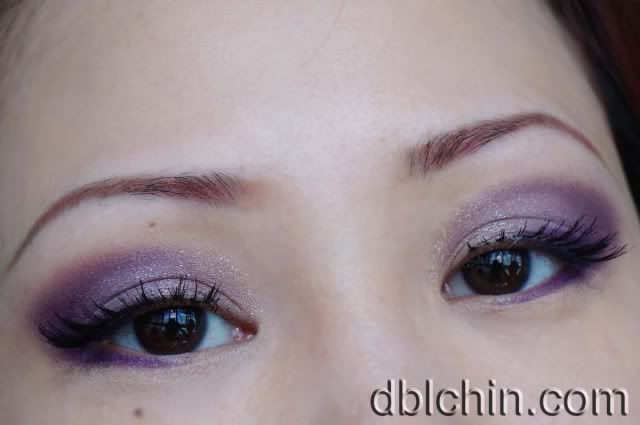 And No. 6 for the bottom lashes, as you can see I've parted the lashes into 3 sections, I'm only using the middle(2) section for my eyes.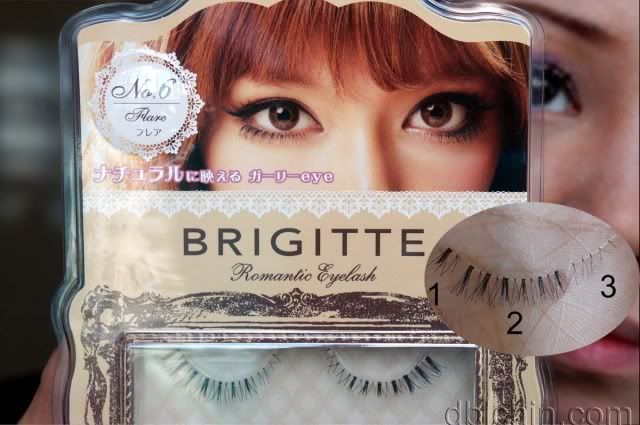 Now for Contouring, Using Diamond Nose-Princess Nose shade to contour the sides of my nose bridge.



Now for the lips,
Using 08 lipstick in Shell Pink and 04 Lip drops in Cupid Heart (both from ZA)
I managed to come up with this subtle pink shade that totally rock with sweetness.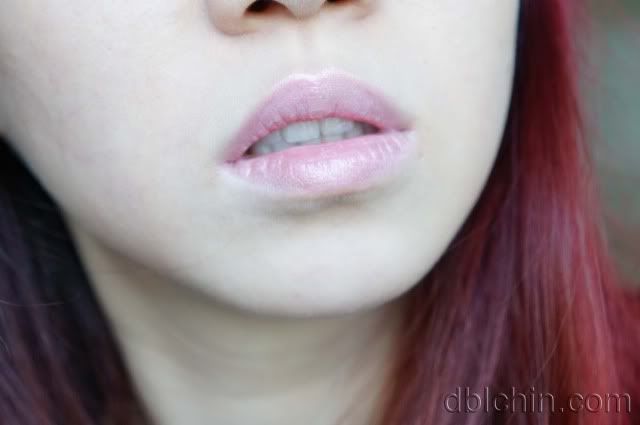 Last but not least, The cheeks.
I first use a Japanese Dolly pink from Heavy Rotation (Right) and set in with Colour Combo Girl(left)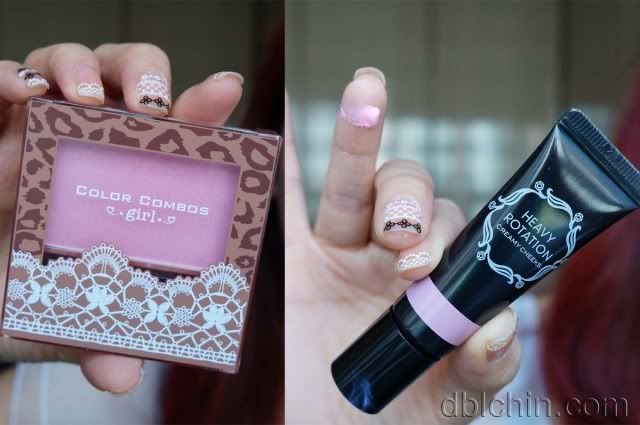 This is how it looks finally.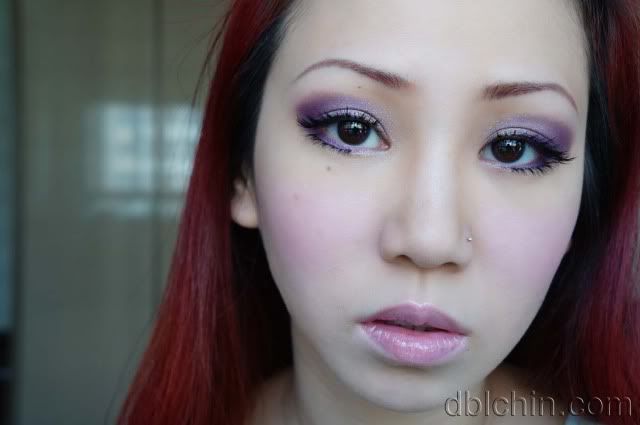 With the right kind of outfit and the awesome lighting, I here present you
Dblchin.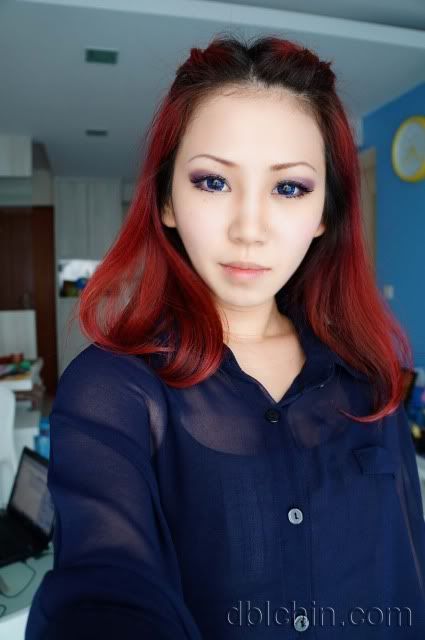 *Eprani is available at: Hide and Seek -71 Bussorah Street Singapore 199484 and Nature De Beaute- Tan Quee Lan Street #01-01 Primero Place Singapore 188091