*Sponsored Post




Dblchinis halloooJuku!!
I felt deprived after not blogging like for 259,200.00000000000 secs.
3 days to be exact.

Anyways, this post will be about items sent to me from Haraju-CUTE section found at Guardian Singapore.



First Will be 'The Rose Of Versailles Oscar and Rosalie Face Mask' in Peach. Actually to cut the long story short, I call it the cry baby mask.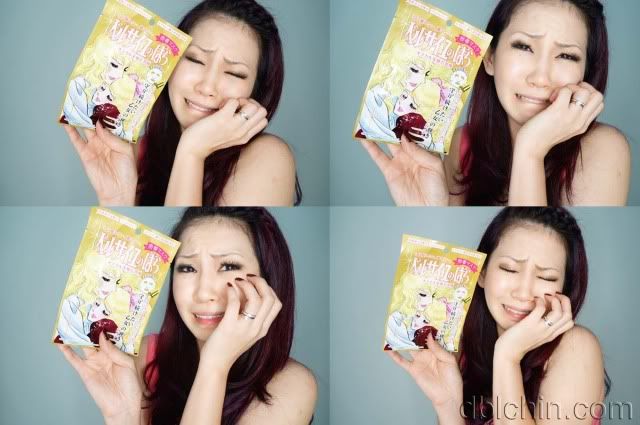 C how drama the picture is? I'm not sure whether they are illustrating efficient of the mask that this girl actually cries for joy after using it or she damned touched that her lover (ironic appearance in the mask) is giving her this awesome mask.
ok la nvm, I also damned gan dong Haraju Cute send me this mask so I also pretend to cry like drama like that.

The Rose Of Versallies mask contains a powerful pomegranate that contains antioxidant to fight against free radicals.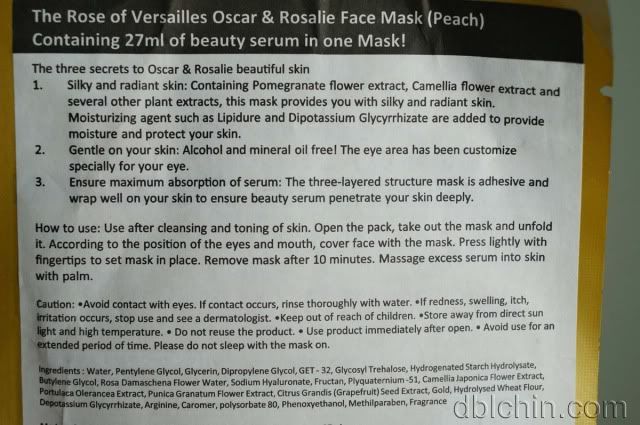 The Rose Of Versallies Face Mask is going at $8.90 per sheet in 3 variations: Peach, White Rose & Red Rose scent.
Body Fantasies Fragrance Body Spray.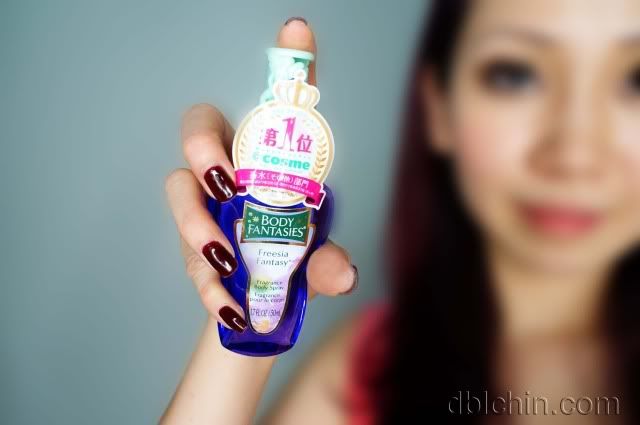 C this cute bottle cap? Very interestingly carved like the birth of Venus.



This is a long lasting body spray, that is suited to energize the body, I like to use it on my hair better because it always gets oilier and stinker as the day goes by.
Made of rose and muguet, thispint-size bottle carries a floral scent to it, indeed refreshing and is handy for small bags too!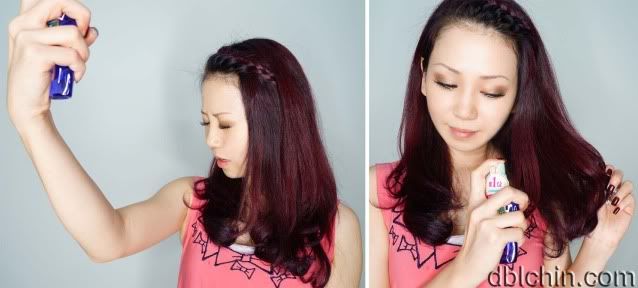 Body Spray going at $8.90 per bottle.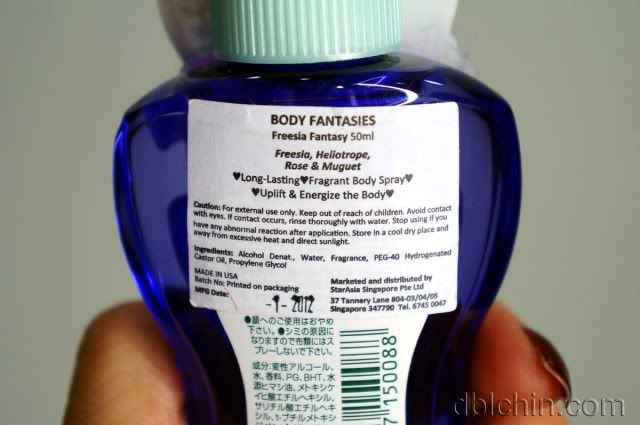 The Rose of Versailles Princess Antoinette Liquid Eyeliner in Black

Very thick in consistency, tip is fine for precise drawing.
As you can see I did a test flush with water and the ink is still intact.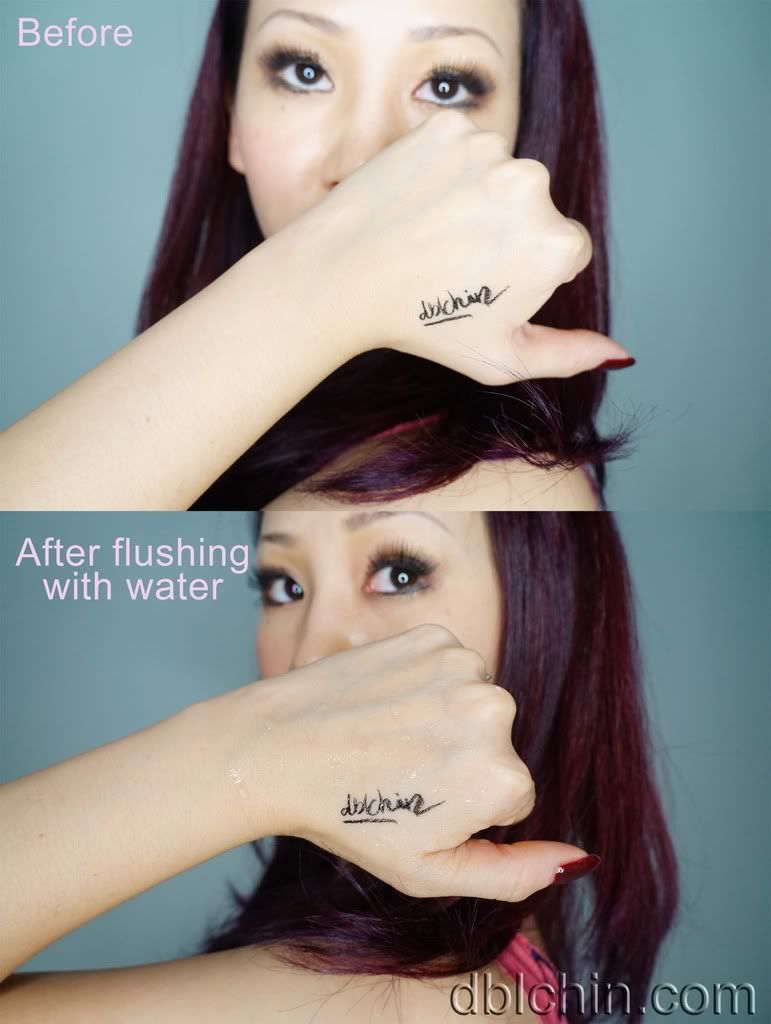 It cleanses easily with just water as described.
I'm using running tap water here and gets muddy already, so I believe you are able to wash the ink off completely with warm water.


This product is definitely not for teary-eyes, you can try but do expect zombie apocalypse befalling on you if u do cry. No wearing this to sob-fest movies too, thank you very much.
Liner is going at $24.90