Hey Dblchinis!

I was invited to Laneige opening at Ion Boutique Store Launch Party 2 weeks ago.
Due to my hectic work schedule, the party was pretty much over when I got there *sobs*

But Still I managed to capture some of the happenings in pictures at the Skybar!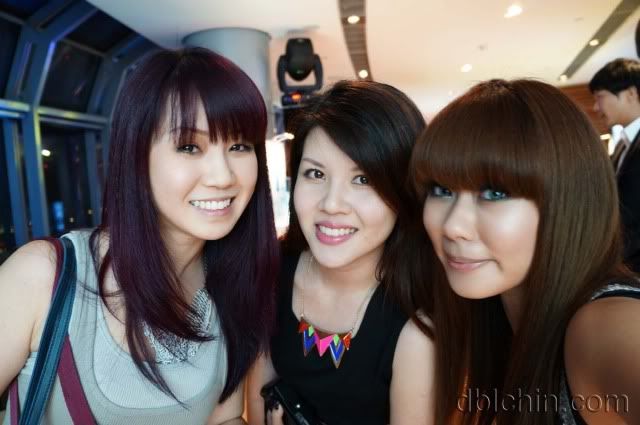 But first,
Are you ready to experience an adventure of a lifetime?

I anyhow caption one coz my dog is cute like that.

Falsies from Heroine make for my Make of the day.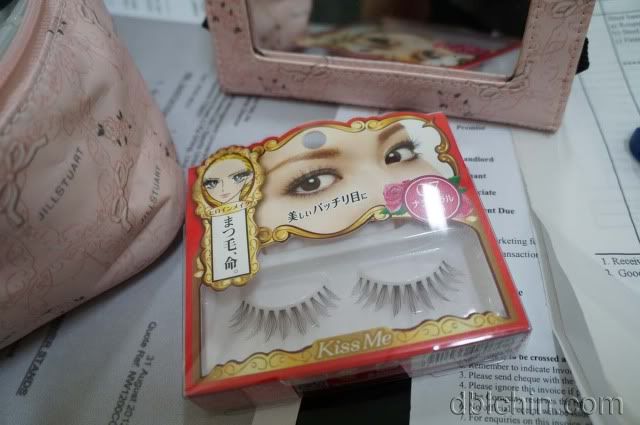 My makeup with the most awesome hair colour from Shunji Matsuo (Ngee Ann City)



Outfit, grey tankies with Mint Green pants from NEX $10 only!




Their always popular skincare brand, the "Water Series" Is packed with hydration giving skin the moisture they need.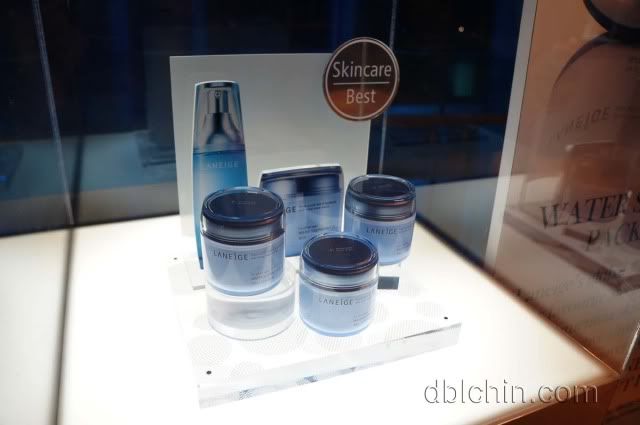 Photowall.



Spot Elaine and Katherine.



Laneige has a full series of skincare cater for men, called the Laneige Homme.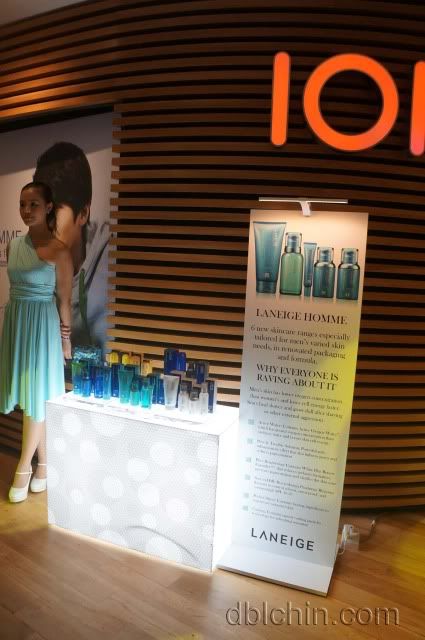 Base on your individual skintype, you can choose between brightening, deep cleansing or Hydration range.




The Latest Snow BB Soothing Cushion by Laneige that brings out whitening and hydration in a natural way to brighten the skin.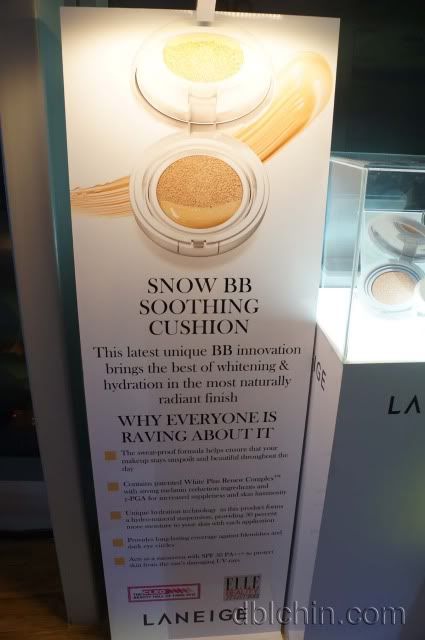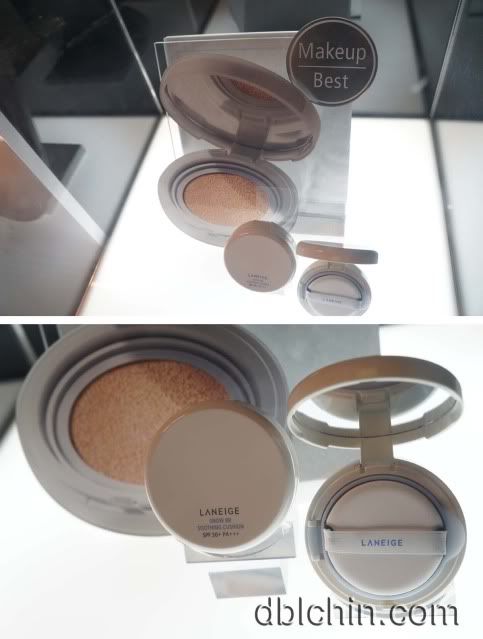 Each compact comes with this porous spongy cushion that
helps with even application on the skin.


Samples for guest to tryout.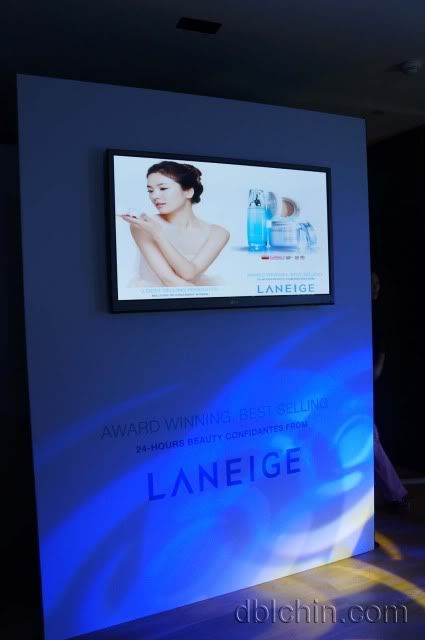 After the event, Elaine, Jace and I head for dinner together at Ion this thai place restaurant that serves mediocre food but I think my camera makes them delish.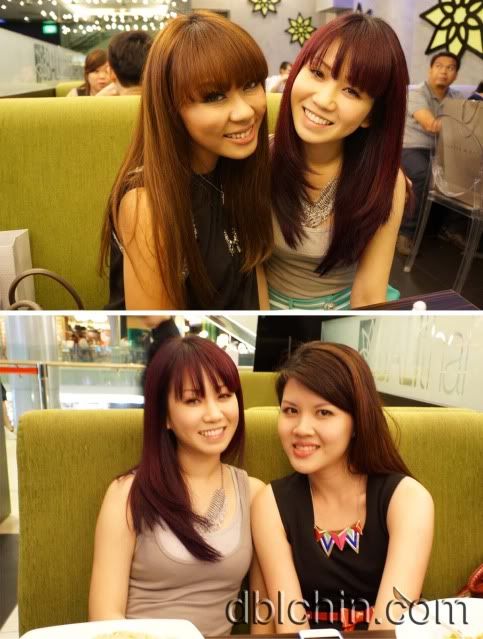 Phat Thai



Thai Beef Noodle- this is the most tempting dish of all.



And my seaaaaaaaafood fried Rice.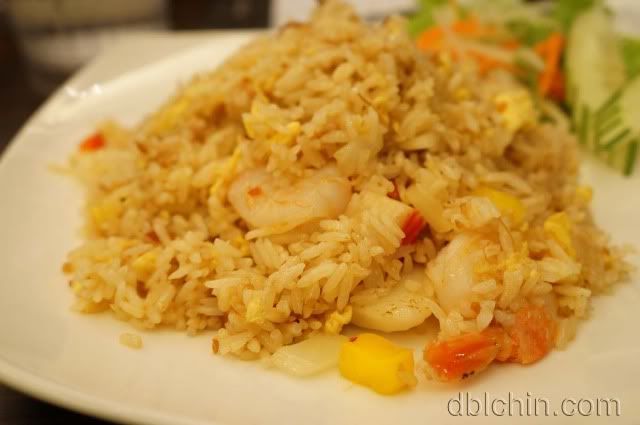 Oh and that's me.



Had so much fun catching up with each other, swee. Evening well spent.




Guess What I brought home?!



Tons of goodies from Laneige.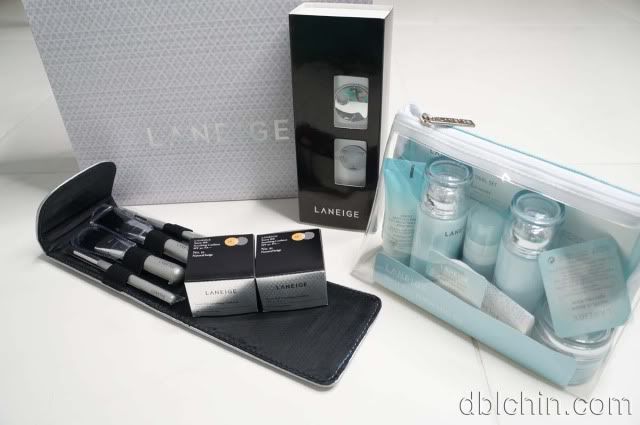 The Laneige White Plus Renew Trial Set which includes :
- Skin Refiner 50ml
-Emulsion 50ml
-Night Cream 20ml
-Purifying Mask 5g x2
-Daily Protect Cream SPF36 PA++ 20ml
-Essence 10ml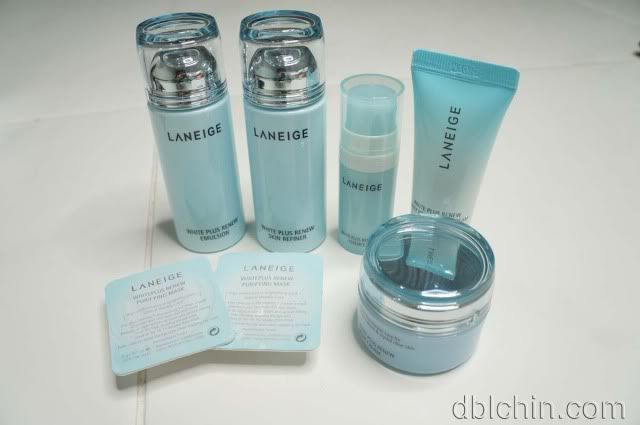 I took home 2 samples of Snow BB Soothing Cushion, unfortunately the tone is too dark for my skin.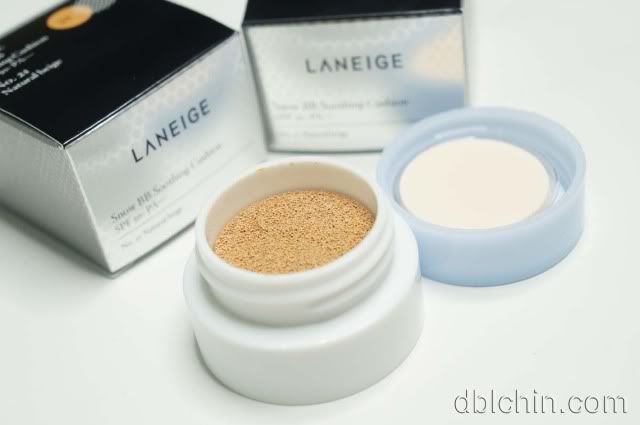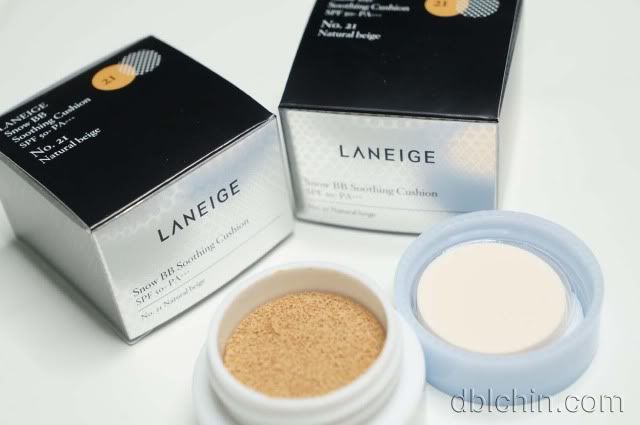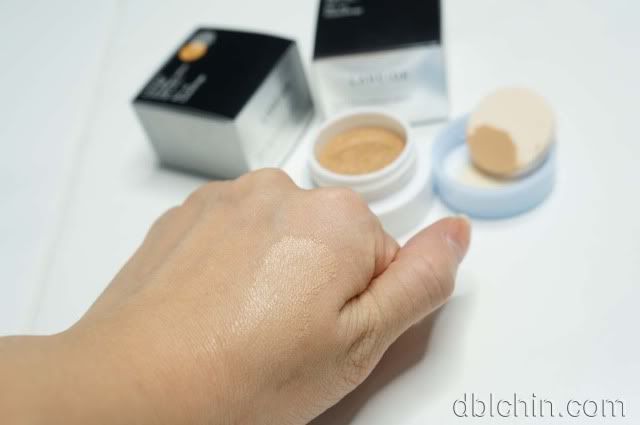 Texture is very light weigh and smooth, Covers pretty well and comes with SPF50 PA ++


This is my favourite item from the goodie bag, Travel Brushes!!!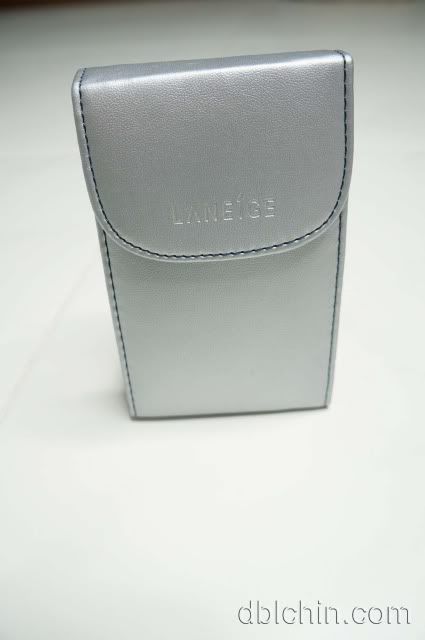 A total of 4 brushes in the pack, Foundation brush, blush brush, smudge brush & lip/concealer brush.


This super cool Ion Nano Steamer.
When I first open this up I'm like ??? simi lai eh? So I whatsapp Elaine to find out more because I missed 1/2 the event and I thought she might know something.
So she sent me several 'how to use' pictures which I couldn't thank her enough.
This is a essence applicator that comes out in form of mist to help penetrate essence deeper into the skin.



It has an ultra-high frequency of 160kHz like I understand what it means.
But for sure when u drip the essence, any essence in fact, into this nano steamer it emits a mist of nano size particles for a round of 60 seconds onto your skin.
This helps very much with sustaining moisture for a length of up to 24 hours so your skin stay fresh and moisturize.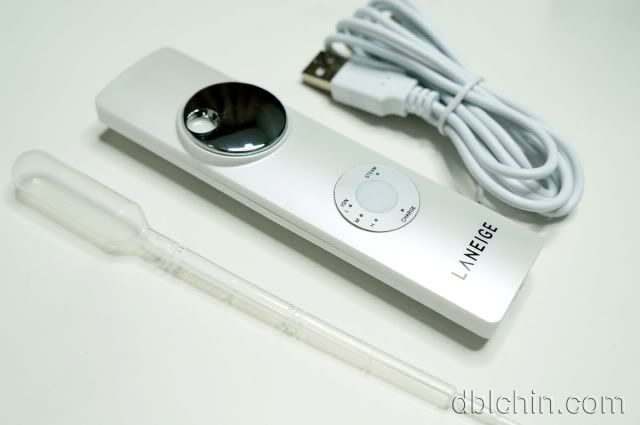 Laneige is located at ION Boutique - ION Orchard, #B3-66A