*Sponsored post

Hey Dblchinis!!!
Ok this is weird.
I've been hoping for a nail sponsor for the longest time it had already etched at the back of my mind but I have never mention this to anyone.
I swear no one knows about my secret desire for pretty nails.
So there was a time I saw Elaine tweeted about her beautifully painted nails by Milly's and I causally mentioned that it looks amazing and exquisite. The next thing I know, I got contacted by Milly for a short term sponsorship!

Pretty unbelievable isn't it?

Well I wasted no time in fixing an appointment with Milly's Bugis for a pampering manicure session and the excitement to beautified my nails!

Here's my outfit of the day!
Orange peek shoulder top $10 at Nex ( shop next the linkway to multi-storey carpark)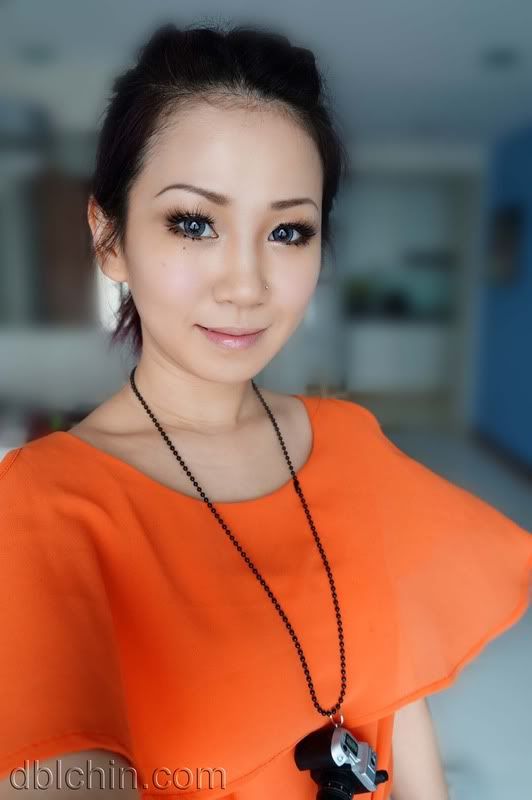 Woah~ check out the wind in my hair effect.
Actually I standing infront of my house fan, very humid bo bian.


I hopped over to Milly's and picked the cutest design on the rack, rainbow of sweet stuffs!


I'm not a fan of brown, so I requested to change the brown tip to a white instead!
I'm also forgoing the crystals as I didn't want make things too complicated for my nails.

Starting with fresh nails & the intense excitement you cannot see from my face.



Milly's is located at:
Bugis Village Extension,
Level 2 @ Bom Bom street.
Booking & enquries: 8383 5395
Tel: 63384137

Corine my therapist for the day, she took care of everything from filing to sculpting the 3D pastries.


I'm opting for Gelish as it is much more durable, less artificial looking(compared to acrylic extensions) and easier to maintain, also the colour remains strong and vibrant even after weeks.
The only downside is you have to head back to the nail salon for soak off on gelish as it is pretty impossible to remove with normal nail polishes.


After painting the base coat and tipping the nails with white, Corine is now in the process of making 3D designs of cakes, biscuits, donuts and all things sweet!



She is very patient and detailed! I can never have the luxury of time to do this.
Oh not forgetting, She's the epitome of speed. She took less than an hour to complete EVERYTHING. wtf super fast can.



Half completed work painstakingly carved with love, more to come!!!



Tada! candyland completed!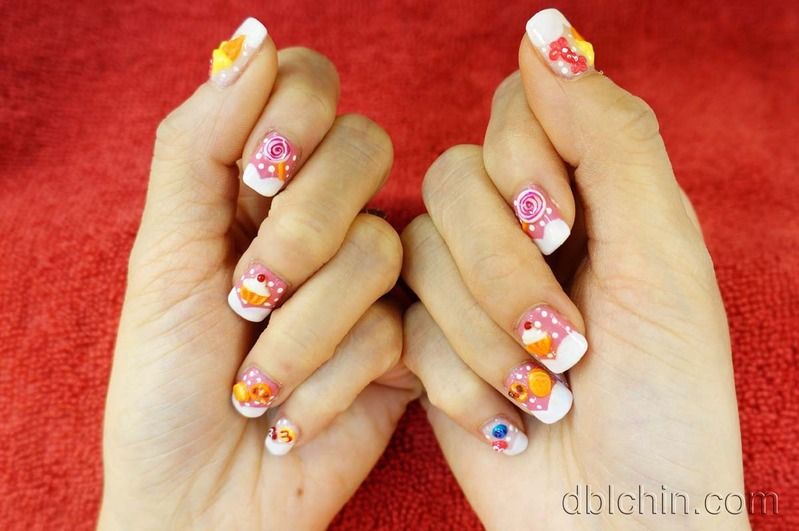 This is the first time I'm having such cute designs on my nails, just by looking at them it makes my day so much better!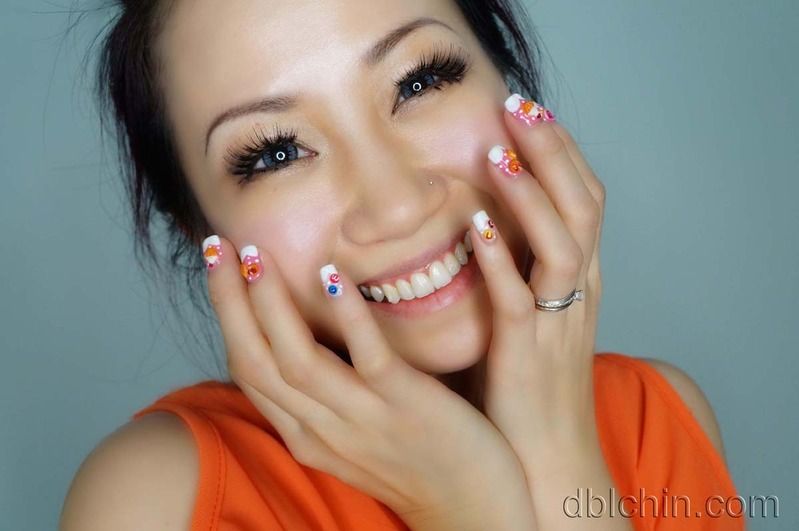 Wheeee~


Like as if you can see the design right?
Y don't you come a little closer???


You'll find candy paradise right before your eyes!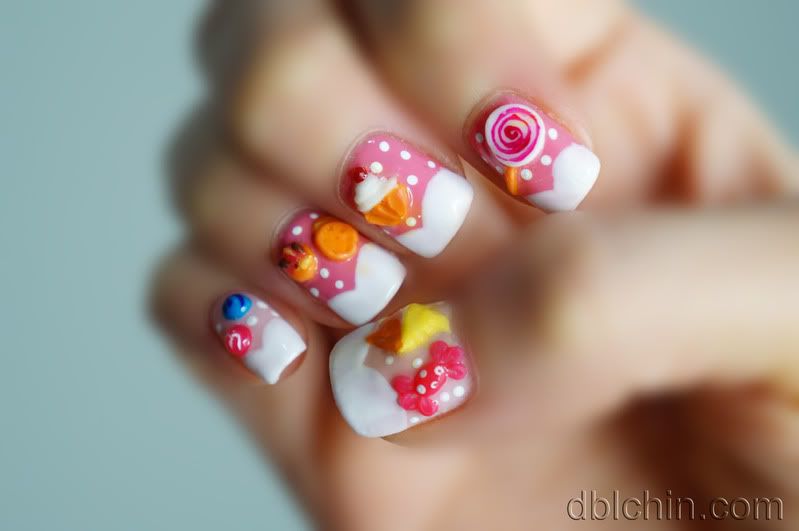 A word of caution, beware of tooth cavities from overdose sweetness, ciao~

Don't forget to visit Milly's at the following locations!
Far East Plaza
14 scotts road #03-129
Singapore 228213
Tel: 67376723

Bugis
Bugis Village Extension,
Level 2 @ Bom Bom street.
Booking & enquries: 8383 5395
Tel: 63384137

Don't forget to Thumbs up for my Facebook page here!