Hi Dblchinis!



Planning the

Hi

-Beau

TEA

party with Mary Chia was definitely NOT a piece of cake. Even when I got my checklist in order, it is still is insuffice.
The practical work I had to do is definitely way more than 2 hours of enjoyment.

Similar to a fashion runway, everyone sees the glitz and glamor but the hardwork?
Yes, pretty much buckets & buckets of blood and sweat way before the show & probably no one sees it except for themselves.

Ok la I over-exaggerate my situation but could you spare me some sympathy votes?
Very well, link here

I have No intentions on begging for your votes.I have No intentions on begging for your votes.
I have no intentions on begging for your votes.I have no intentions on begging for your votes.I have intention on begging for your votes.I have intention on begging for your votes.I have intention on begging for your votes.I have intention on begging for your votes.
I have intention on begging for your votes.
I have intention on begging for your votes.
I have intention on begging for your votes.

*swaying the pendulum *


The party was suppose to only start at 4pm but I woke up as early as 10am to get myself ready coz I have a whole lot of things to get done before the party starts.

So What have I done?
☑Get dressed
◻ Fry snacks
◻Collect Tarts
◻Setup party Venue

seems I haven't got anything done but I better get that camo pic out first if not I'll be checking that box in vain.


Feathered earrings from Diva $9 onli.


When I got there, my bestie Dana already completed 1/2 the things & mentioned that she wanted to get up early to thaw, and fry the food for me so I have more time to do other things. *touched*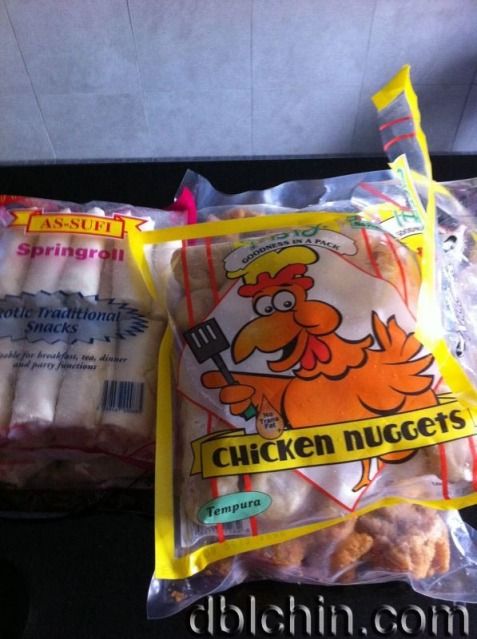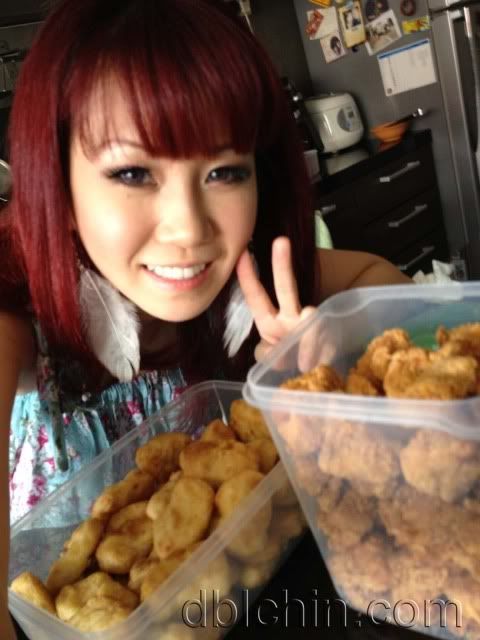 They say good friends are like striking lottery, buy 100 times only 1 time lucky & maybe tio 'bey sai'
Then I must be the luckiest person in the world, I strike 1st Prize twice & bought lottery less than 20 times in my life.
Bottom line is I got more than 1 best friend & I'll never trade them for anything, NEVER!
However, if you are buying me a plate of chicken rice.....OK I change my mind!

But now We need her Air fryer, fry until golden brown then pawn her yo.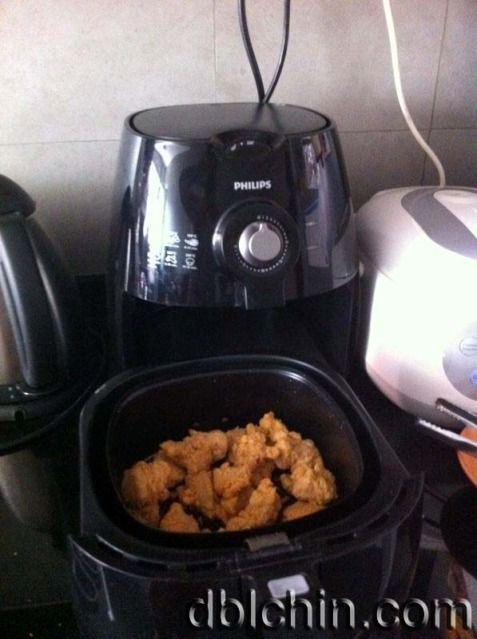 wah sey, open mouth massacre.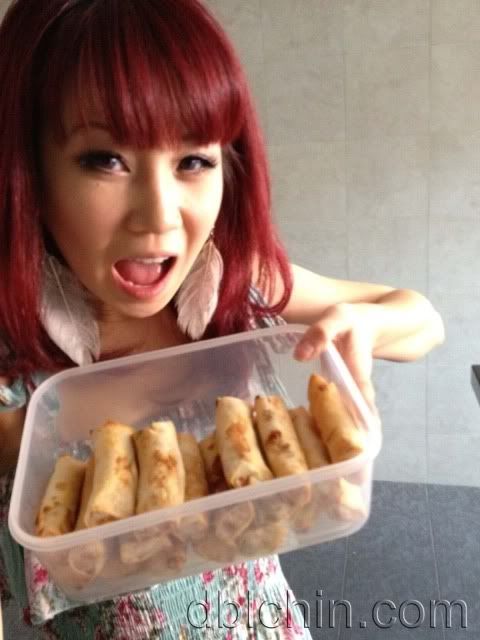 And I have home made cheesecake by my next friend Jojo, see I told u I have more than 1 best friend.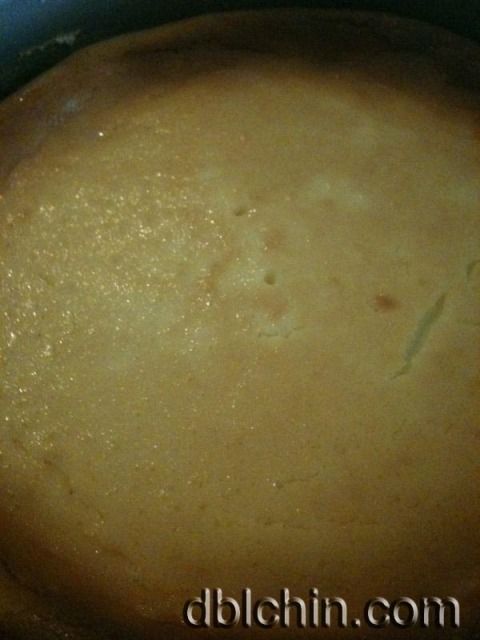 Everyone says is yummy, don't worry I'll grab the recipe.



This is the equivalent of blood and sweat put in.
Don't worry no black magic just lotsa lotsa love and effort.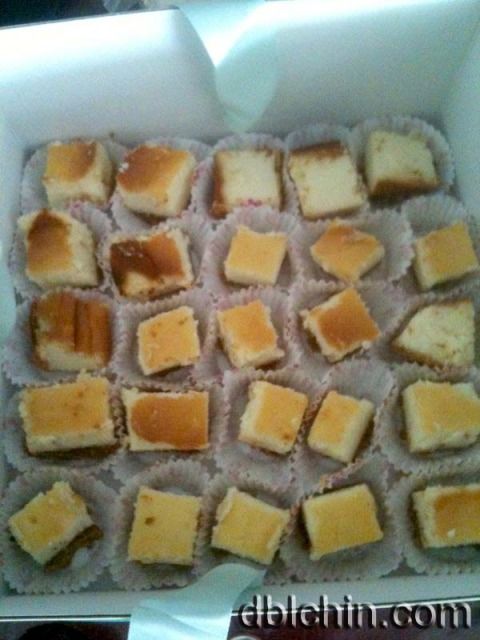 So when we are done with the Air Fryer, I threw it down the chute and bought a new one
We drove to Golden Mile complex to collect mini tarts and cakes & Quickly head over to the Party Venue at Ngee Ann City Takashimaya .

(Please read here if you haven't got the slightest idea of what I'm talking about.)

We had Ice boxes to contain the flowers, Tupperware of snacks, 4 boxes of cheesecake, goodie bags and like 99 million things. It took us a while to unload stuff at Taka Dropoff point, coz I prefer not to park there as the fee is horrendously pricey. Y singapore parking so expensive?! stupid + piak!
Anyways the security 'OEI' me so godamned loud even heaven can hear, I had to give him a head to head stare like for 5 secs before giving up and drive away.

So I managed to unload everything including Dana & parked my vehicle at Shaw, by the time I got to the venue and my friends were already busy helping me with the set up!

Yummy cravings waiting to lure the fairies.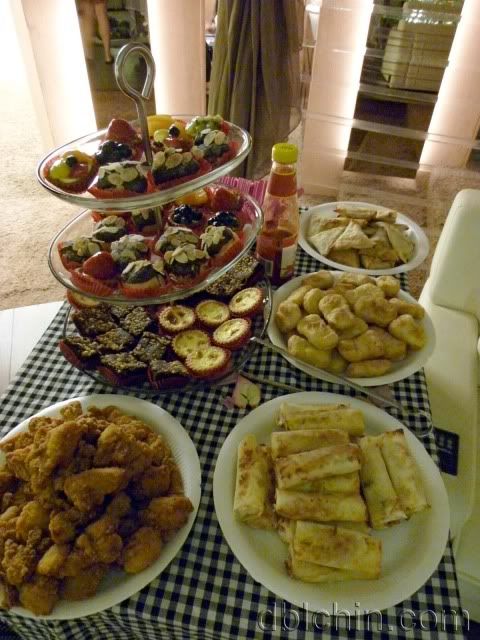 The picture quality isn't bright and clear because garden party needs to be dim enough for the fairies to come out and play. Like scientist discover UFO, since when got clear picture one?!
and
sorry cannot use flash.

Consequence is similar to this crocodile show, if you use photography flash, this will be the last time you'll see of that man's head.
Same Theory, different situation.


Head pieces & accessories for phototaking~




Generous Sponsorship from Hic'Cup, everyone is telling me how good that is.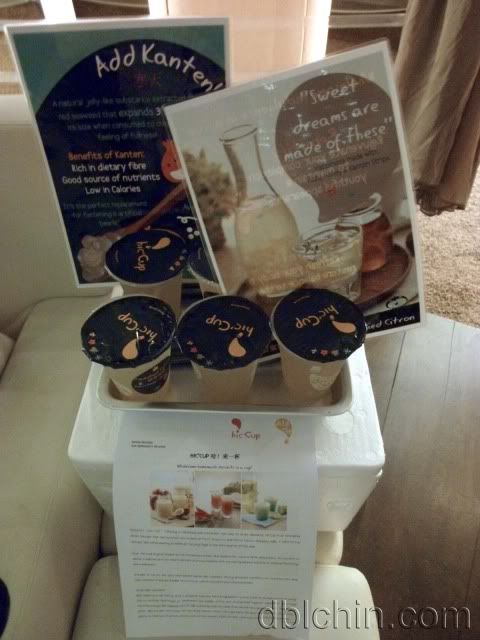 Green Sponges for flower arrangement.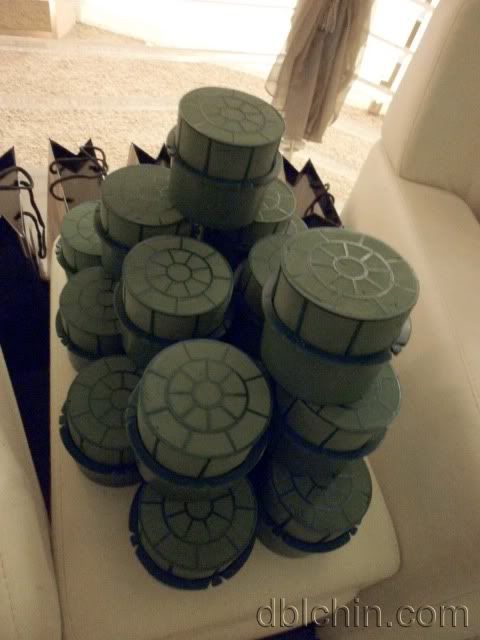 Star of the day, Flowers.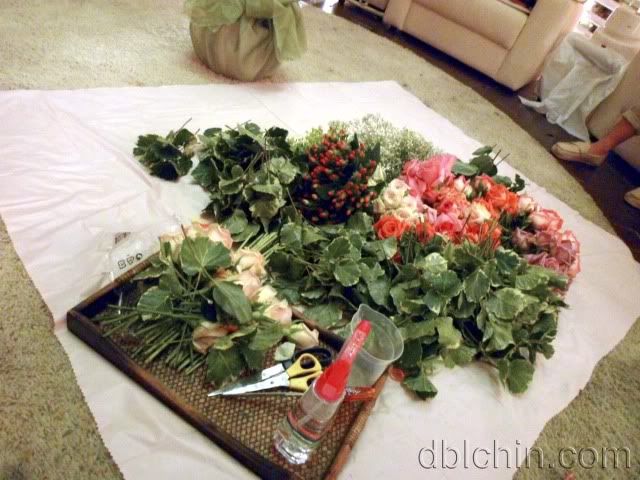 Goodies in Mary Chia's paperbags. Seriously, who could be more suitable than Mary Chia gracing the event themselves?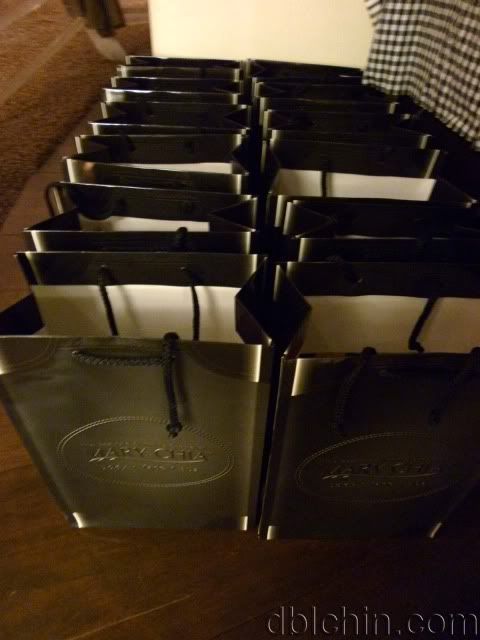 All fairies present~




Everyone takes turn to get their hand paraffied!
Jasymin & Claire getting their hands treated!


I was leave with zero choice but to place the heart there, she zao geng.


While some fairies are receiving the paraffin treatment, the others have already gotten their hands on the flower arrangements!



Everyone wants a best bud!

I had some special blogger guest came and shared a fun filled session with us!

Mint and Silver.




Great Minds think alike, so is our hair and earrings.



A lovely shot Mint took of us


Got 2 other close blogger frds I not suppose to name but I'm sure u know who they are, these girls are 2 of a kind, one long the other short hair.

Actually got 1 flash pic la, everyone went into chaotic mode after that.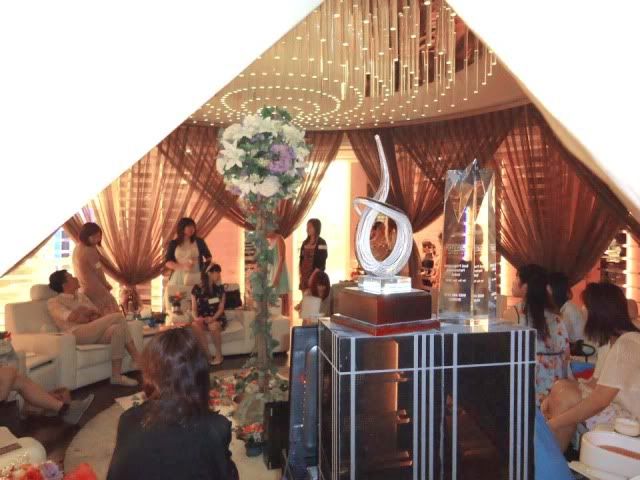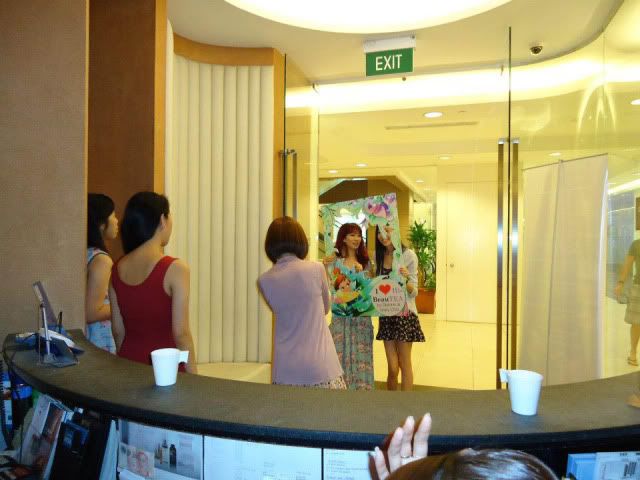 Shu Juan my buddy right from the beginning, helped me so so much. Ideas, preps, materials, she tries to accommodate me in whatever I've requested.
At first I got myself a great Coordinator, now I got myself a friend.


She even got me a special gift!

My ultimate helpers AKA the Pixies, I will love them forever and ever, Till death do us part.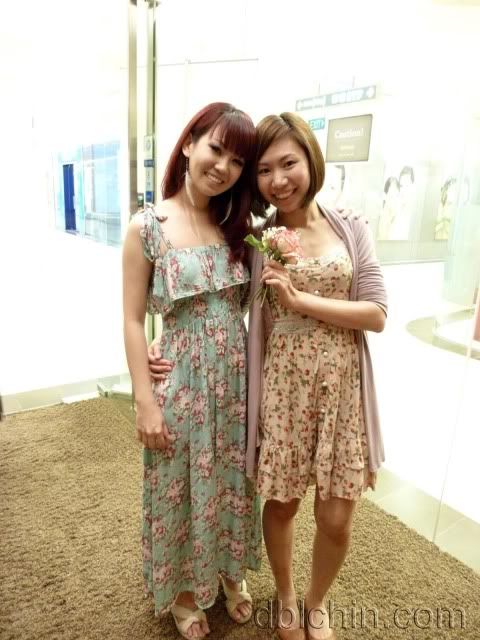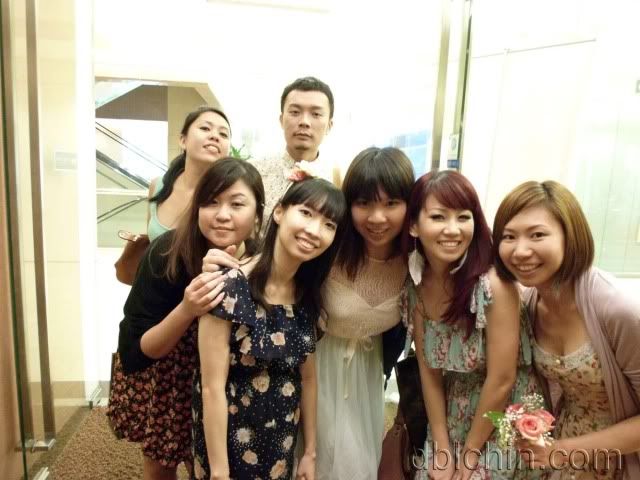 I got home with a huge stack of polariods!
from readers & friends
Dana,Aud,Jojo
Daph, John
Jo & Dana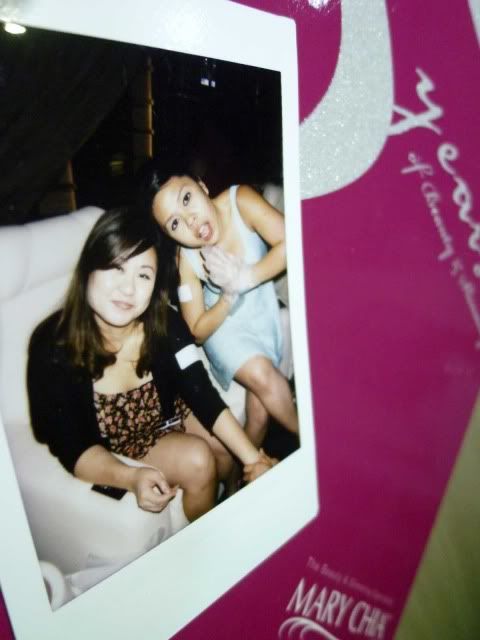 Amanda

Hi

-Beau

TEA

blogpost
http://amandaw-isabelynn.blogspot.sg/2012/06/hi-beautea-event.html
Hazel

Hi

-Beau

TEA

blogpost
http://hazelnutlife.blogspot.sg/2012/06/hi-beau-tea-party.html
Valentine
Darlene

Hi

-Beau

TEA

blogpost
http://kawaiisunrize.blogspot.sg/2012/06/dbl-chins-flower-party.html
Oh no... I didn't get a chance to take pics with Cookie :(
The

Representatives

of Mary Chia
Sharon & Shu Juan

See this pretty gift not?


Filled with chocolates, Love love love!!!




And is so thoughtful of a reader to buy me a bag of popcorns!

Thanks OMY.sg
Closing this post with an eyeball.

Last but not least, please help vote for me the last 2 days in,
BEAUTY
&
VLOG
Category.
(click here to
Register
before voting)