*Paid Advert
Hello Dblchinis!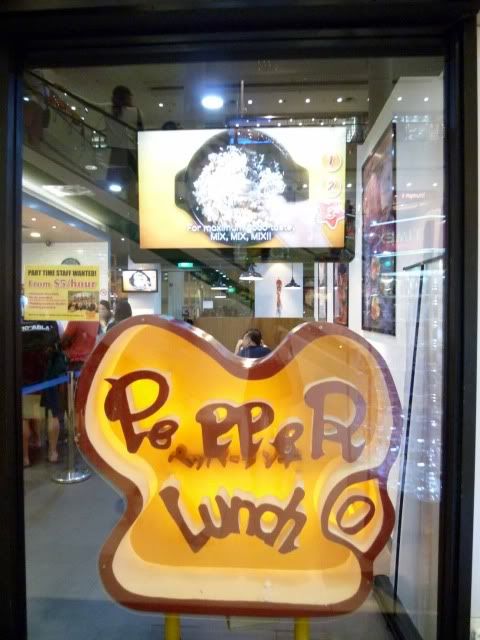 They(I duno who) said, there ain't no such thing as a free lunch in this world.

I guess They (I really duno who) must've came up with a concoction of rubbish and nonsenses when they (ok who, please tell me!) thought of that.

Coz I was sponsored a free Meal with PEPPER LUNCH.


You can't imagine my Passion for food *looks at weighing scale* when I was invited to Pepper Lunch coz that was the only time I can pretend to cook like a Chef.




When I heard that there was a Grand prize of up to S$10,00000000, I tied Mr Lim to the back of my car and dragged him along to feel lucky.
Don't worry, 10 mins drive only.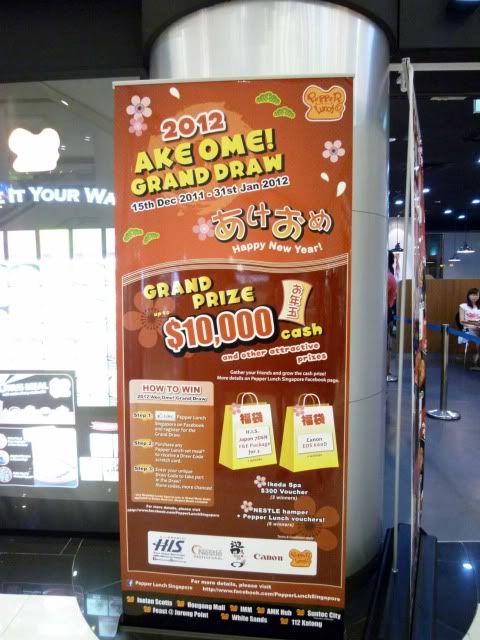 It took us a while to decide on what to eat.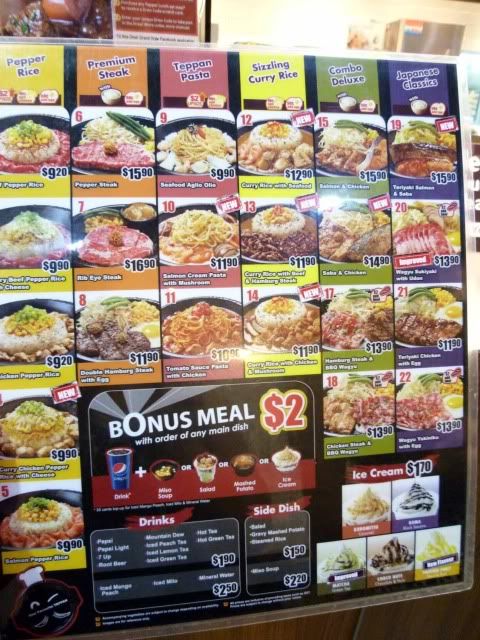 No.1 to No.22 looks good.

In the end we decided to order something Yummy. You better read on, it doesn't justify if text and visual doesn't comes together.


$2 bucks to upgrade to a meal.
MIGHT AS WELL RIGHT?!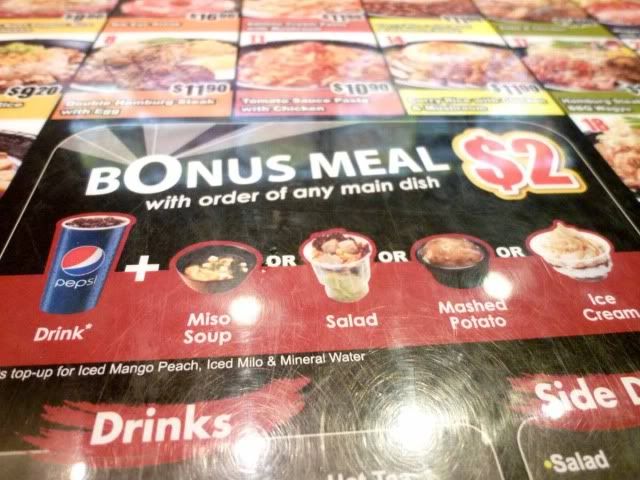 I ordered Mashed potatoes but I regretted immediately.

Coz Mr Lim's Caramel Ice-cream looks heavenly.





We didn't come here for nothing.
These are the essentials for feeling lucky, Draw cards.


It comes with every set meal (EXCLUDES Student Meal)


Every Draw card comes with a unique code. All we need to do is to scratch that.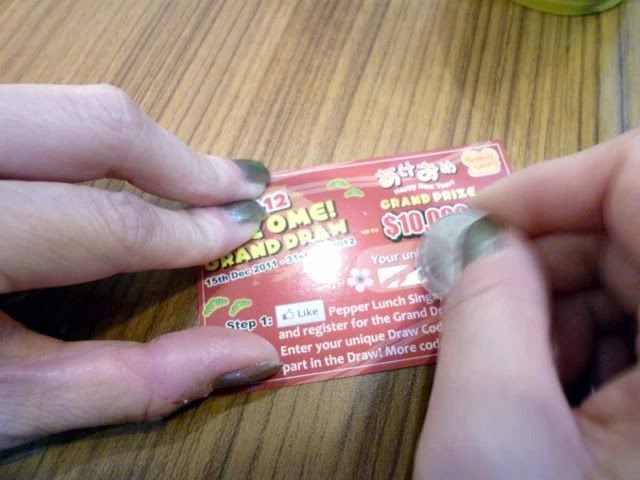 And tada! My unique code to enter for the Draw.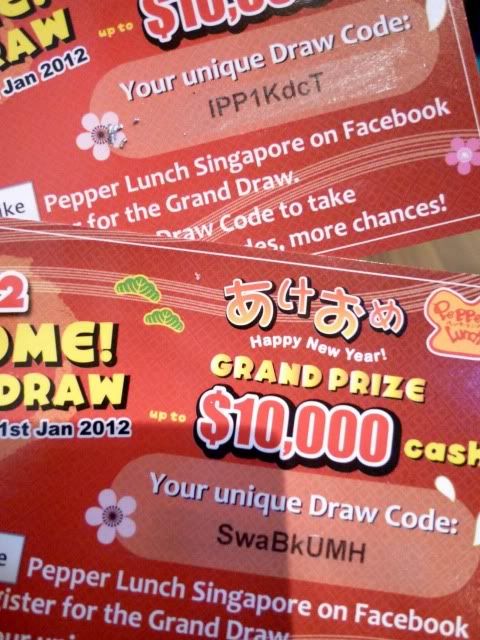 Ok enter where?



PEPPER LUNCH FACEBOOK

of course!
Wherelse can u find such powerful social media nowadays?

Once I've entered the code it will be locked into the system.
So don't even think about it, there is no way u could kapoh my code.


value $0.50 for each entry will be added to the existing amount the system has accumulated.

Current amount had been snowballed to a total of

$5089.50


Comon....Lets make the 10k Happen!!!


Besides rewarding me, you, dblchinis, participating contestants, with Ka Ching,
We also stand a chance to win these attractive prices!

God I needed 10K to head to Japan to squander the money away & this time round I'm gonna shoot Awesome Nippon with Canon EOS 600D
Also,
When I'm back from my trip I probably need a self-indulge Spa treatment and a good meal at Pepper Lunch again.
Tanks.


After all that talk, we buffered some time for the food to arrive...



One of my favourite condiments, Garlic soya sauce.




I love my cold authentic Japanese Green tea.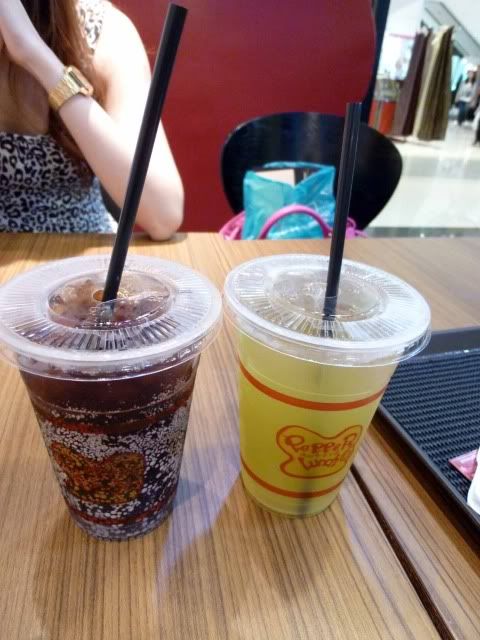 Sweet tooth lovers, this is not for you.


Hi Mr Lim.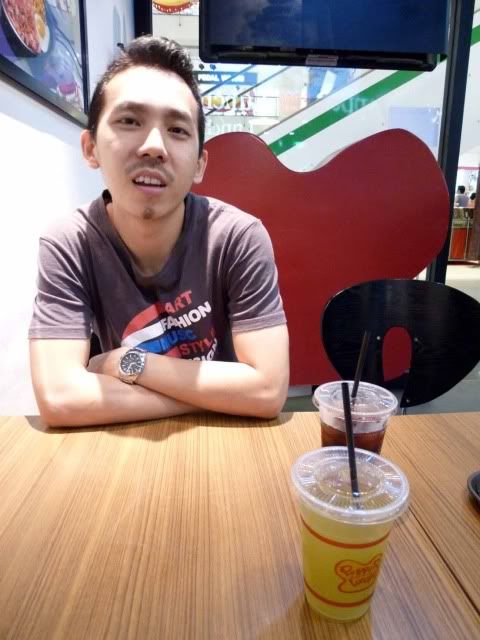 Scary Movie 6- The Return of no makeup




Finally our food has arrived!!!


Pepper steak raw and waiting to be cooked!


Mr Lim's Salmon cream paste with mushroom



Steam in my face.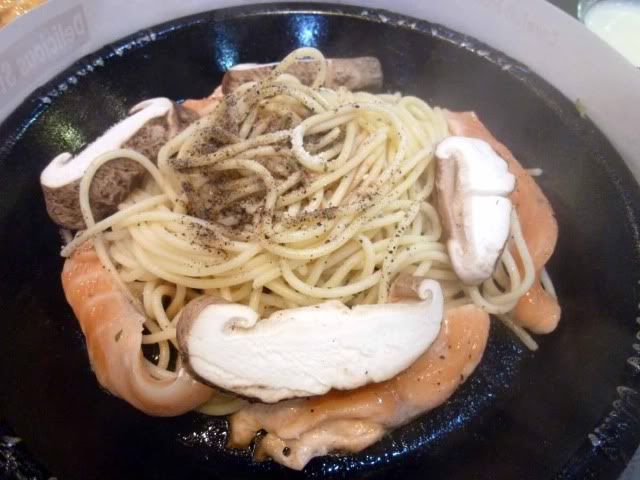 Finally The unbeatable chef with dblchin is done with her cooking.


Disorganized beef taste BEST!
looks wormy~


Mr Lim's pasta


The salmon spag is tantalizing but I like my cluttered worm-looking beef better!

Contest ends 31st January, so hurry now Head to


PEPPER LUNCH Facebook



and
start your 10K dream now!