Hey dblchinis!

This is an old top sponsored by Herashop.
I've actually blogged about this before so I have nothing much to say anymore.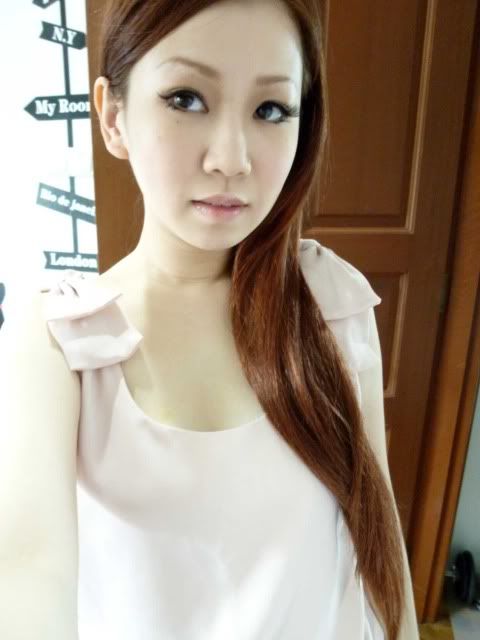 OK I LIED, Actually I desperately wanted u dblchinis to check me out again and again....and again.


This time I pair this pastel pink top with a pair of hot blue oceanic shorts that fits me perfectly.
Think I have an odd body, I had to try on every pair of shorts before purchasing it.
A few occasion where I bought these shorts without trying and When I put it on at home, a camel toe just emerge inbetween my legs.
Since then my policy for tight shorts is 'no try no buy'


With summer in Singapore all year round, I need to wear something airy and comfortable.
And of course something to flaunt my legs *Glaze thighs with egg white for shine*

So this is my outfit of the day,


and no camel toe between my legs.