*sponsored product
Hey dblchinis!!!
Loreal snt me some products a long time ago, apologies it took me forever to post this up.
I've got 3 shades of White Perfect Pearl Foundation with me here.
Loreal have the most generous people in their marketing team. Initially, they sent me a shade that is way too dark for my skin tone and I highlighted to them about it, I was resend 2 other shades. Now I have 3!
looks like a giant crayola with a brush tip.


I'm holding to G2 Golden Vanilla.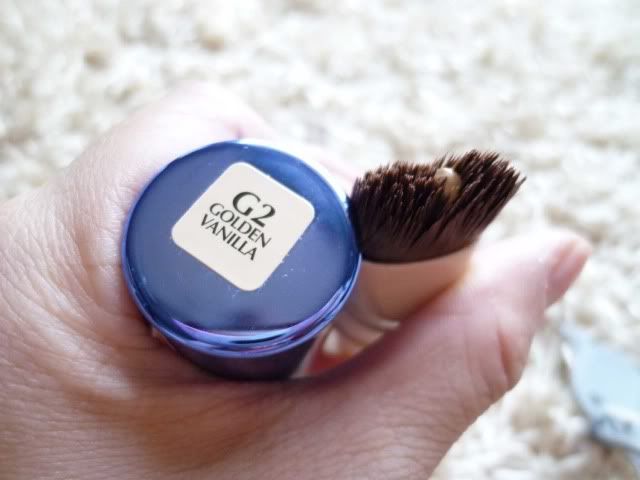 Is pretty easy to pump the foundie out but using the brush tip spread it evenly on the face is a challenged. It would be so much easier if I use my fingers but then again the purpose of this brush tip is not to stain/taint my fingers.

This foundie is not too long lasting so gotta touch up pretty often throughout the day & it feels slight oily maybe because of the ingredients they use for whitening.

Here are the swatches.


Golden beige was the first colour that I receive, as you can see it is super dark for my skin.
Apricot ivory is a little too pink for my skin colour as I'm more of a yellow base instead.
Golden Vanilla suits me the best as you can see even on the back of me hand it still blends in to my tone.

That's all for my reviews~