*sponsored Products


Hello dblchinis!

Lets face scalp problems together!!!

I often get itchy scalp & dandruff, this is a really embarrassing for me especially when I'm wearing dark coloured clothings.

So when The sample Store decides to send me some hair products for review, I immediately agreed!

So here I have with me,
4 products for the Clear shampoo series that targets Dandruff and hair-fall problems

From left
Female Clear Ice Cool Menthol
Female Clear Anti Hairfall
(
SGD
9.40 350ml/
SGD
14.30 700ml)


Male Clear Cool Sports Menthol
Male Anti Hairfall

(
SGD
10.30 350ml/
SGD
15.70 700ml)
Do you know more than 60% of the world also suffer the same issues of hair and scalp problems?
Now that Clear launches a breakthrough technology in scalp care - Nutrium10, your scalp problems are the least of your worries.
One of the world's largest networks of dermatologists, The International Academy of Cosmetic Dermatology (IACD) has identified Nutrium10 as the scalp care technology that will lead the paradigm shift in scalp care management.
Unlike other anti-dandruff shampoos that are wash-away solutions, the new Clear with Nutrium 10 treats the root cause. It not only infuses the scalp with nutrients three layers deep # but also helps to rebalance cell proliferation processes to restore the scalp to its healthy condition.
See the super refreshing effect I created with water droplets.
Clear Anti-Hairfall shampoo comes in white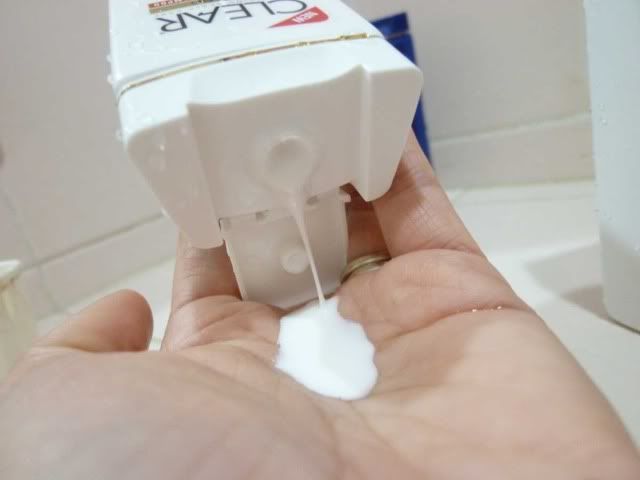 I can't really tell if my hairfall has lessen but after washing with this shampoo, my hair doesn't tangle too much even before I apply my conditioner.
And I kinda like the smell, is refreshing yet not too overpowering.
Clear Anti Dandruff Shampoo comes in sky blue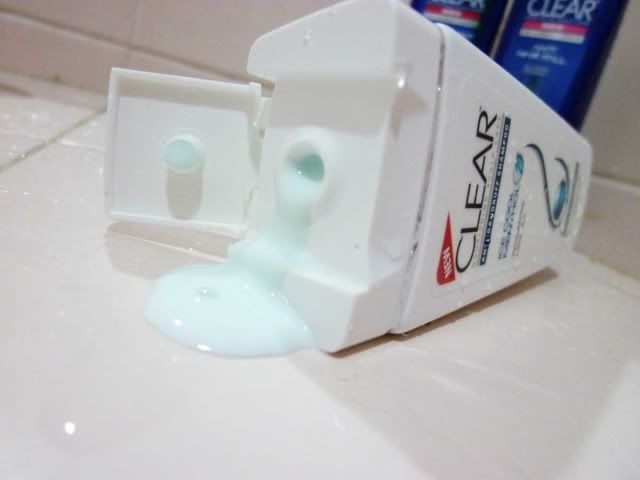 I really love this, it says menthol but it doesn't feels too chill.
U know some shampoo the comes with a minty feel leaves me the major chilly feel after washing but this one doesn't.
And it ease my itchy scalp, I don't recommend using this everyday but definitely once a week for maintenance.
Clear for men!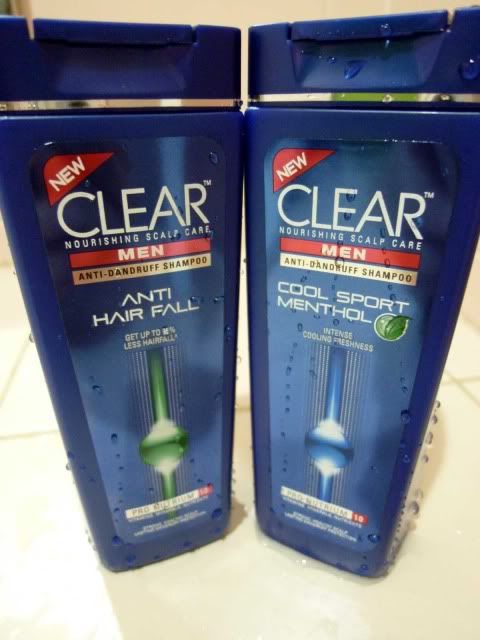 My hubs tried out both but he prefers the no menthol one, his scalp is like his character Very Sensitive New age guy.
He is not very much of a anti-dandruff shampoo lover so I guess this is out for him but he is rather attracted to the attractive packaging.
I'll make him do a few more washes till he likes it! Haha!
You can now try out the products yourself, click on the following link to redeem:
THE SAMPLE STORE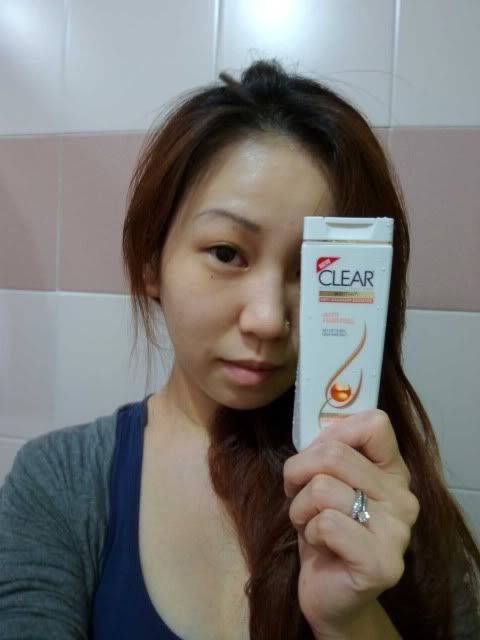 Is been a while since I show my 'no makeup' face.
Good luck getting shocked :o
*Clear shampoo is available at all leading pharmacies and supermarkets.
*I'm not paid to post this