HELLOOOOOOOOO DBLCHINIS!!!
Luo hei is coming!!! DONG DONG CHING!!!!
like tomorrow!!! haha!
Lemme share with you my luo hei experience with
Singapore Flyer
.
very shiok can throw food,
in mid air.
my maiden ride on the flyer
I always thought the flyer cabin is goddamn small like only put 5 person or what.
Just like the cable car I took like 20 years ago from Hfront to sentosa.
So, I really got a shock when I saw the SG flyer...
is like a HUGE TREASURE CHEST!
and
with a proud accommodation of 30 pax or so.
Awesome not?
Anyways the lou hei is layout nicely for us...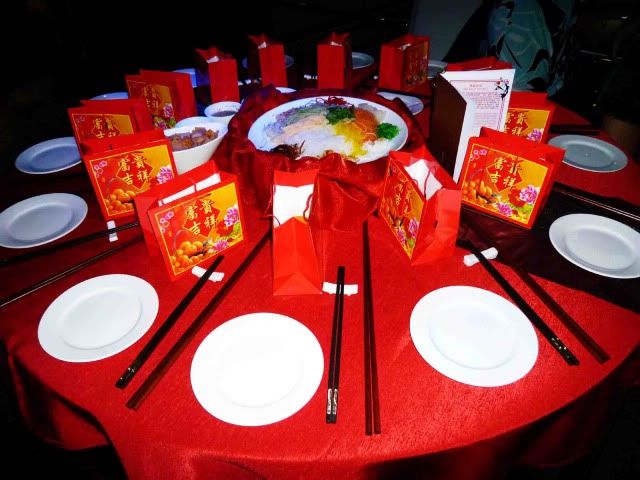 And mandarin oranges
And we have an awesome introduction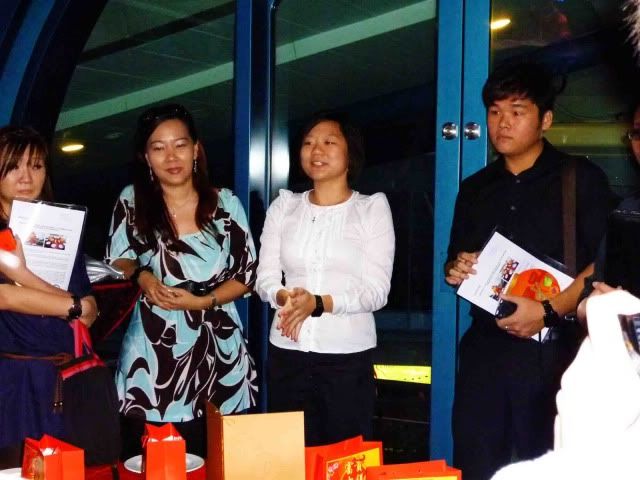 before we start hanging mid air...
In the cabin, a lot of awesome cny decorations to set the mood!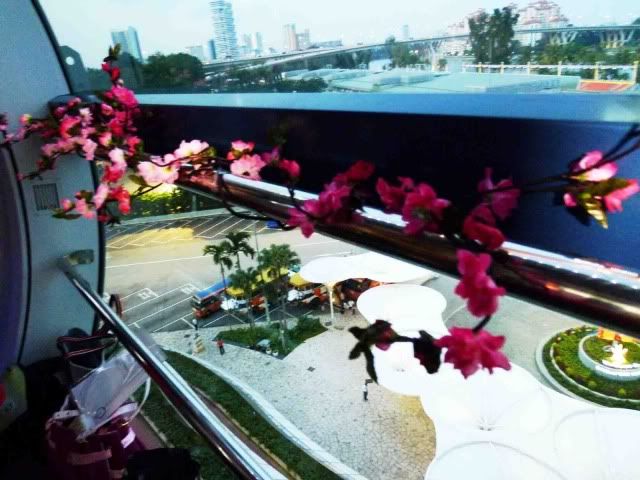 ok now the view is getting more and more spectacular...
all bloggers swarm ard to take photos...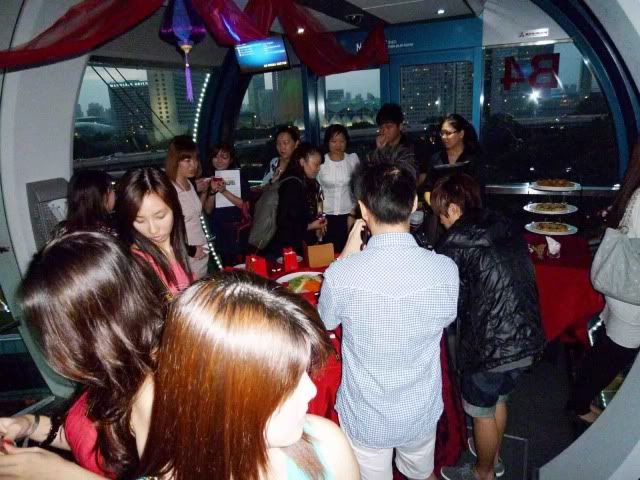 actually no la....We all got no where to run!!! HAHA!
Refreshments before the big luo!
Fungry...
Prawn fritters
some light snack!
Actually for those dblchinis that ain't sure about Singaporean festive culture, we usually do luo hei or Lao Yusheng during chinese/lunar new year for good luck and a good start to every bit of the year.
The ingredients for luoing includes shredded carrots, raddish and other greenies
The Main ingredient,
RAW Fish also known as the YUSHENG
and
other sweet sour condiments like honey, plump sauce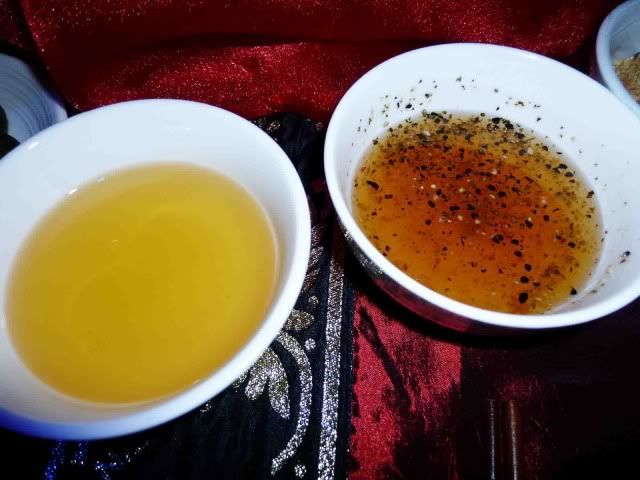 and spices!
we also add crushed peanuts and crackers into our luo hei for additional crunchy taste.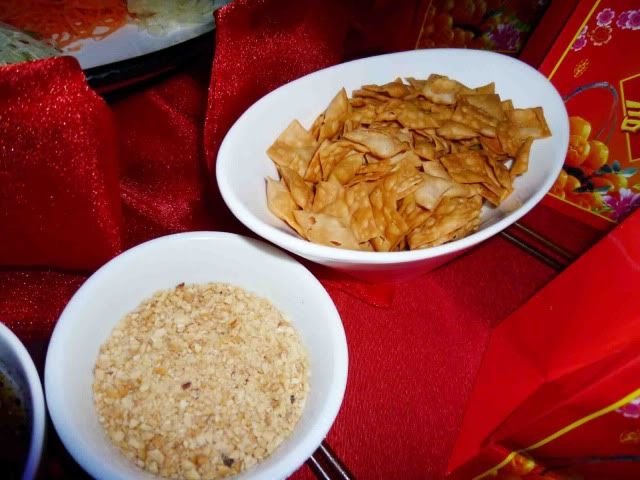 &
The crackers are hot fav among the kids!
So... now u have the ingredients what do u do with them???
Grab your chop stick.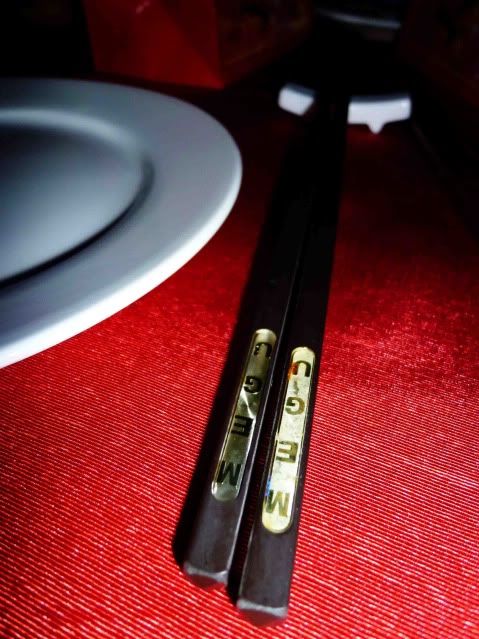 ok wait, mixed the ingredients first.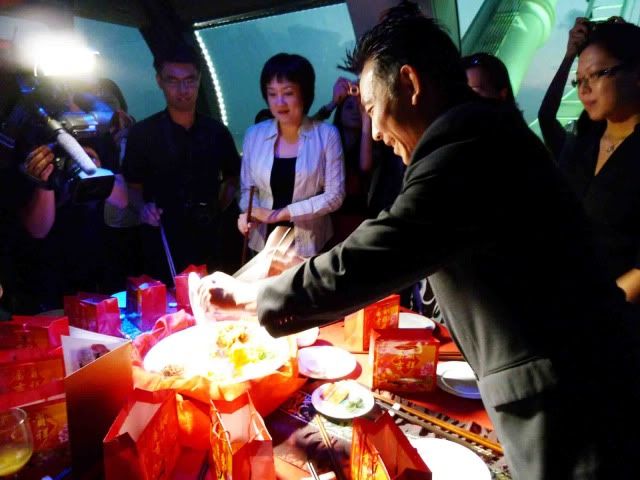 pour the wet ones first then the dry ones.
actually... either way is fine.
PLEASE POUR EVERYTHING,
No saving it for later.
Kays now grab your lou hei chopstick & standby....
...like your ur preparing for 70% clothing sale like that.
When the flyer arises to the highest "chi" (positive energy) as mentioned by Feng Shui Master Vincent Koh, everyone can start luoing like mad!!!
Is easy, u just simply scoop up the ingredients and toss it in the air and back to the plate until for maybe like a minute or so.
Singapore Flyer has collaborated with Master Koh to calculate the Chi-est part of the flyer is 165meters from the ground and is also the pinnacle of the flyer.
This is when visitors received the most amount of 'chi' from heaven.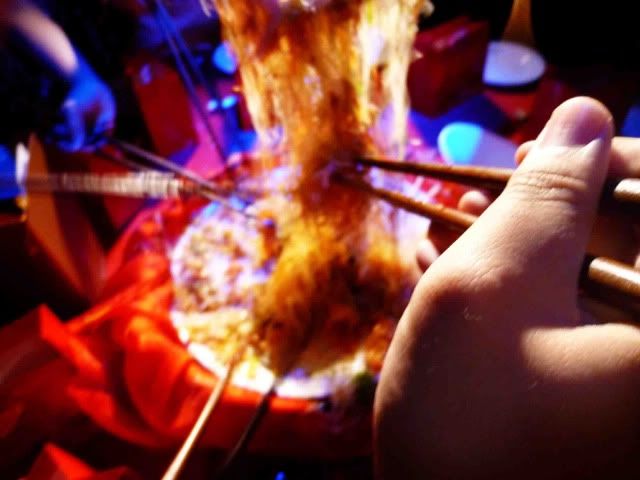 So after mixing what do we do?
Yes, we dig in!
You not only can see breathing taking view from the flyer but u also can see buildings from different perspective!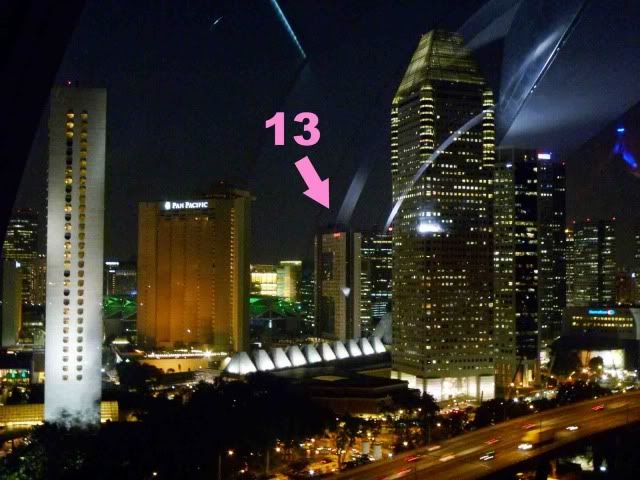 I think that's Conrad hotel that looks like a 13.
ok after after all the skyview, is time to get back down to earth to receive the 'Chi' from earth.
You have a gong there and what u need to do is to toss a coin to hit the gong before it drops into the well for tons of good luck.
Be sure to make a wish during ur throw!
And of course,
CAMWHORE!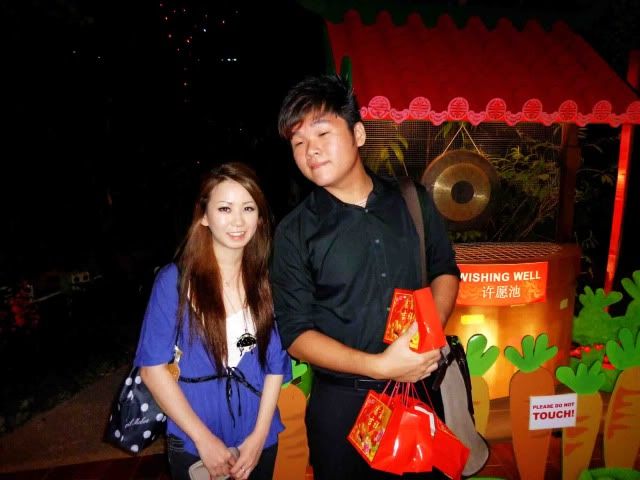 That's our awesome
sexay blogger


Guess who these hot chicks are?
Did u get them right?
(
fel
&
Jac
e)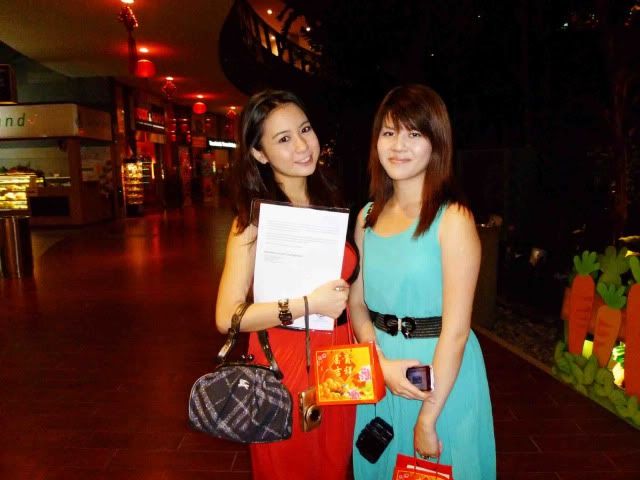 a shot with Jace!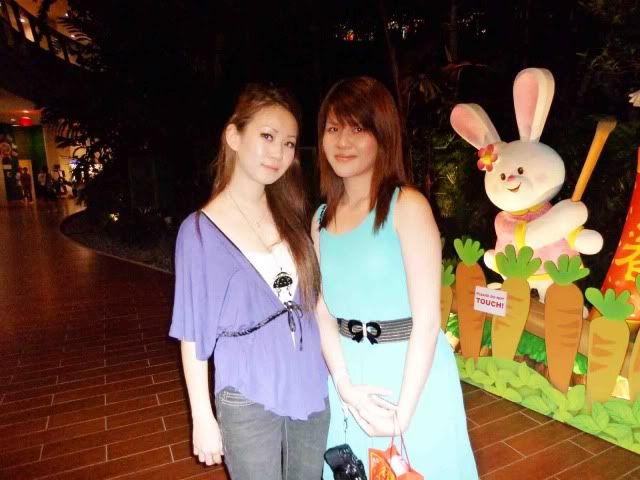 Final eyecandy shot!
You have got Fel, Jace,
June
&
YingZ
For more information, do checkout Singapore Flyer now!
@
http://www.singaporeflyer.com/
Toodles~!