hihi dblchinis!!!
I did a short recording/interview with Authentic Japanese Gyaru from Kawaii Tokyo NHK (Japanese TV stn)!
It was fun knowing these gyaru and our very local gyaru lover,
Trixy
.
The notice was kinda last min via email notice but regardless I turn up for the session and had loads of fun!
Apparently, the mission is to hunt for
XIAXUE
and other Japanese gyaru style lovers in this program.
The 2nd one from left is Lai & the last gyaru is Maiko.
They are fucking hot and they features are super defined! Y can't dblchin b like them? *sobs*
That's Trixy, the cute one in the centre!
Now u dblchinis can officially drool over them and throw eggs at me.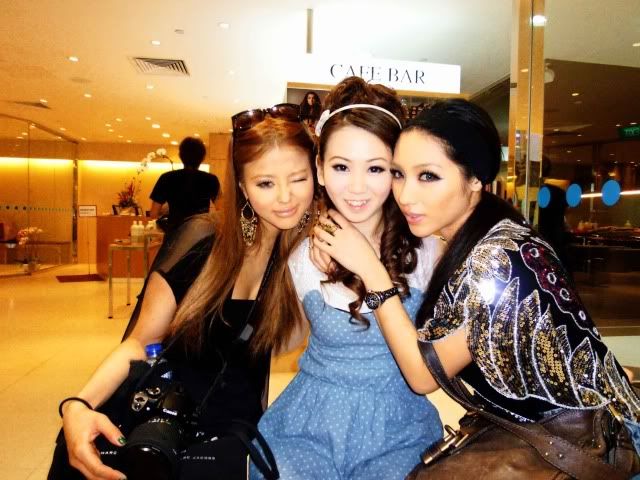 If I could hv a little more outstanding features...
...Life would b fair enuf.
KAWAII!
♥
♥
And guess where I got dolled up???
YES! At Shunji Matsuo!
They made my hair gorgeous, but I'm not really used to it la. So I kinda took it off after the interview.
And that's all for Gyaru!
Mata neh!
Have fun dblchinis!
Toodles!
*I'm not paid to post this.