Ok dblchinis!
I'm late, uber late
but nevertheless... Here's my post for the awesome skin79 once again!
I dunno how they do it but they always manage to choose colourful places for us bloggers!
And where will that b this time round?
THE ICING ROOM!!!
(abv pic credited to
facebook group
)
I think skin79 gives a lot of thoughts to us bloggers, they'll make sure that we have an awesome place to camwhore and pretty things to look at.
But SERIOUSLY Except for One thing,
They make us FAT.
Hiya, dun care Fat then fat. Eat now WORRY LATER!
Actually I was rather late (caught up with work) for the event. So when I got there they are almost through with these products.
And they are from the
DIAMOND
Series.
Diamonds are forever, So are these BB CREAMS.
Hello, diamonds are not only Queen's BFF ok?! They are also dblchin & dblchinis BFF!
ok put the jokes aside.
Everysince I started using BB creams, I never turn back.
And
I'm sure there are many other brands around with therapeutic properties.
And for skin79, one of the leading brands in Asia, with high functional properties, pretty packaging & of course high level of UV protection are selling in singapore like hot pancakes (shit, I just cracked a joke)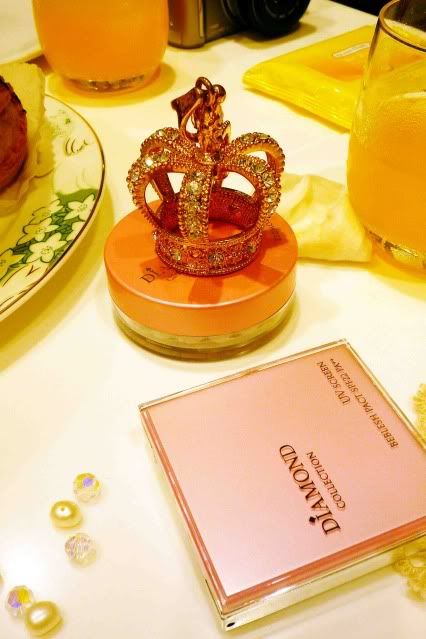 Besides Devouring on those sweet things like vultures... we also get to decorate our very own muffin/cupcake!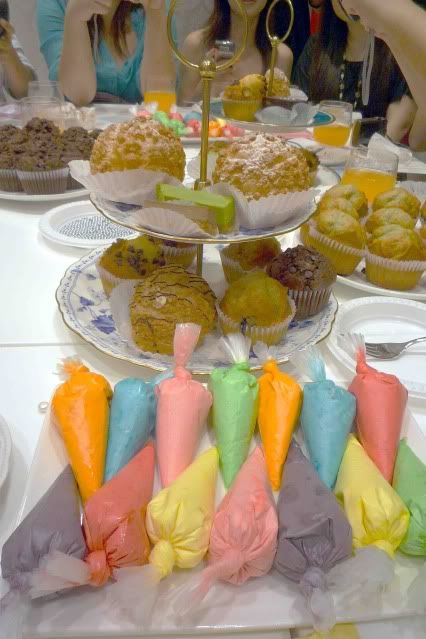 Rainbow of colours for our decoration!
I love playing effects on photoshop.
Makes my entry fruitful.
Oh & yes! Is a Cupcake competition, I actually wanted to squirt the remaining cream on the rest of e entries if I don't get to win.
But I didn't, I think I got possessed by an angel.
Weee! The blank canvass and the decorations.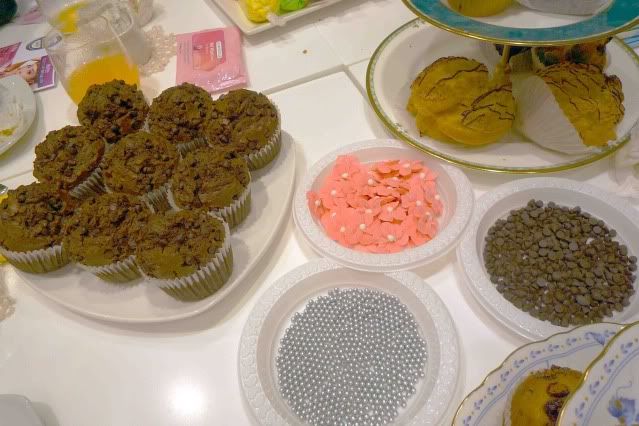 Lets check out the entries~
This is my entry! Is called LADY KAKA, And yes! IS the PIRATED VERSION!
I dunno y I call that but I just did!
Is this by Tiffy?
Argh... I can't rmber!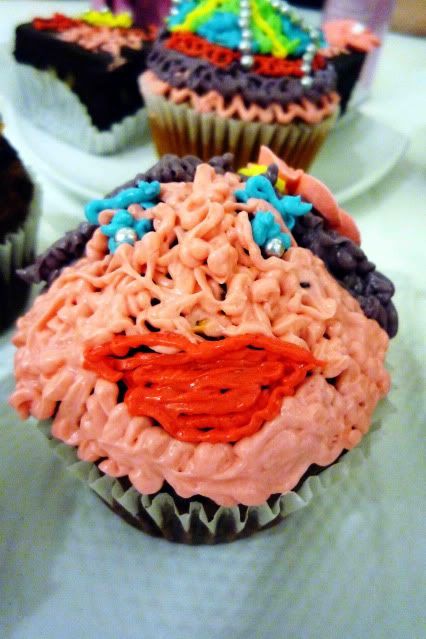 Weeee~ The colourful entries~!
shooting
Eun'
s
cammy.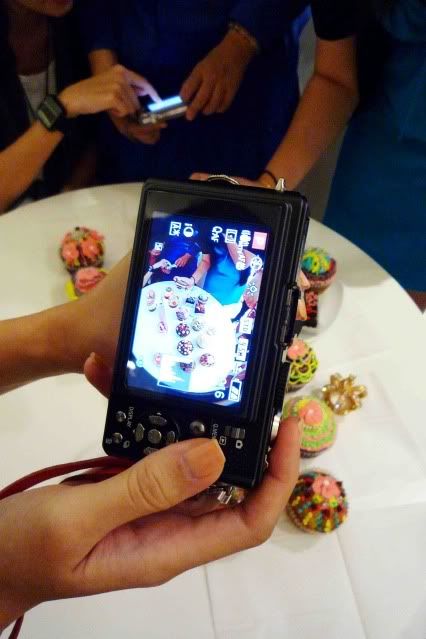 And the winner isss....
Sara
!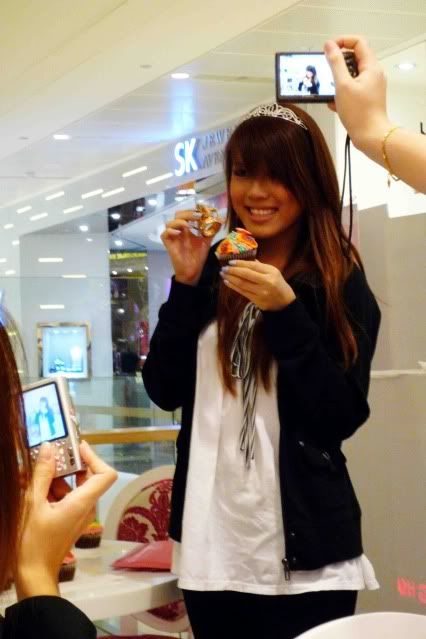 fyi sara, I'm only kind Once.
I had a phototaking session With the Winner!
And my chan chan!!!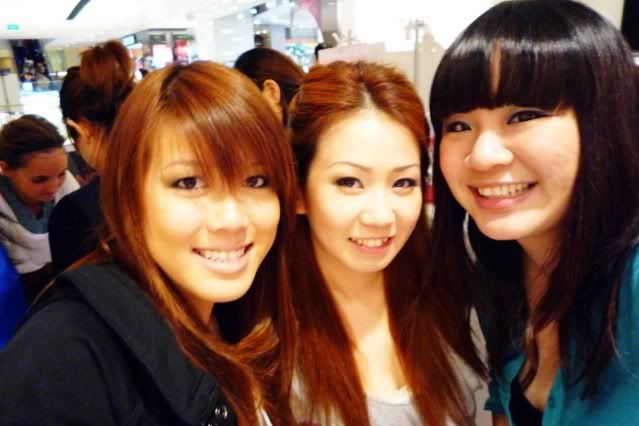 okok.Time for freebies~!!!
Never been so excited.
Never been so mad about creams
The prestige BB cream
Never been so mad about concealer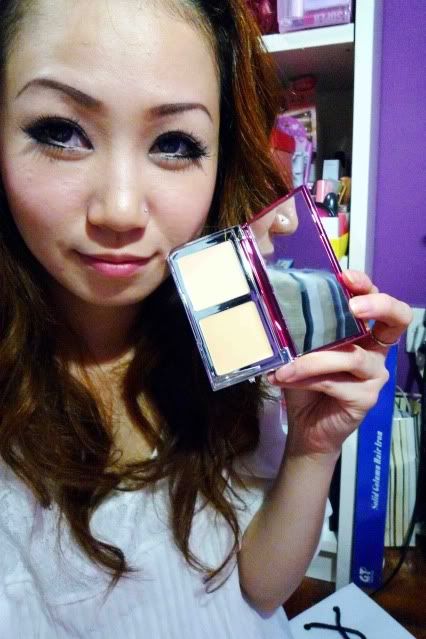 I've started using the concealer!!! yayness, lemme giv you a little review on that~
The texture is freaking awesome, is neither too thick nor thin.
And it is easy to apply, glides pretty well for a cream based concealer! U know there are some concealer where it turns cakey after application, this one doesn't. It blends quite well too!
as for the Coverage I would say is above average, might not b able to conceal dark pigmentation but slight redness can b concealed quite well.
I used the lighter colour to conceal/highlight the the bridge of my nose, and some open pores areas that needs to b coverup, also the area that are inbetween my lower lid and cheek bones.
As for the darker concealer, I'll use it for the redness around my cheeks and the sides of my nose.
This is really small and compact, u can easily slot this in your purse or backpocket!
And last but not least...
Star Glow powder~
Check out the cute pearl-lookin-like balls in the container.
I think these are awesome material for a good glow~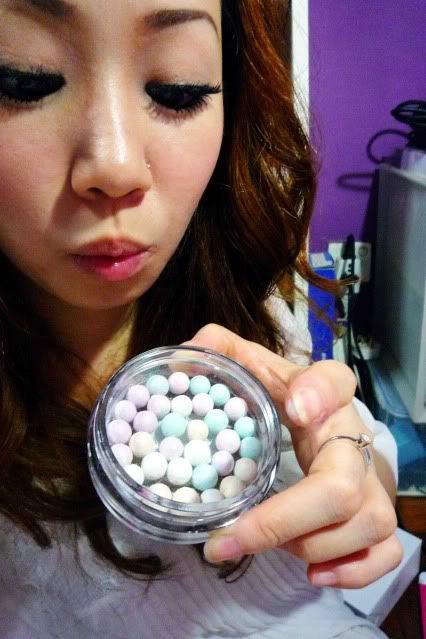 Oh yes Not forgetting the eye gel I've received on my
previous post
!
I just wana rave to u dblchinis about this eye gel. The texture is really smooth and it emits an icy feeling to my eye when I pat on it!
Actually it is said to b wrinkled improvement but I seriously cannot review on this because as of now I have almost Zero wrinkle around my eye area but it'll soon b in a couple of years to come.
eye gel is semi opaque in colour with seriously light in weight
Their key ingredients are TEAS: white, black & Green.
it is said to help skin recover it resilience, I'm sure U definitely want to double protect the eyes which is so dear like delicate windows to the soul.
So now u no need to boil your tea, drain the tea bags and place them on your eye...
I mean...well it is good if u can do that once in a while but if u r real busy, this eye gel works as good for everyday use as it is equipped with goodness of 3 different tea leaves.
And also...
What I dig about this eye cream is that, it has a fine tip that oozes out the gel thus causing minimal contamination. U know eye products tends to get contaminated easily especially those pot types whereby u dip ur fingers in that speeds up the bacteria growth.
Of course to prevent that from happening (pot eye creams) U can choose to use a spatula . However, if you don't keep ur tools clean, bacteria will still feast on the substance
Alrighty Till then
With love, from the Queen, dblchin.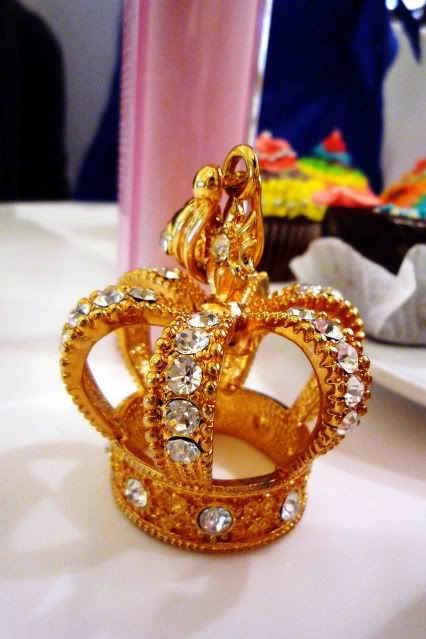 TOODLES~!